SIX SWEETS UNDER is the first book in the brand-new True Confections Mystery series by Sarah Fox. Set in the utterly charming Vermont town of Larch Haven, which is known for its canals and gondolas with nary a car in sight, the town exudes a cozy feel perfect for the story. The protagonist, Becca Ransom, is a former actress newly returned from L.A. back to her hometown of Larch Haven. She's taken her place in the family-owned True Confections chocolate shop as the chocolatier. Together with her cousins, they work alongside as they take over the business from their almost retired grandparents, Lolly and Pops… who are just too adorable and shine in every scene they appear! Ms. Fox captures the comfort of the close-knit family and I enjoyed their interaction as they show their respect and love for each other. The characters are well-developed (including the darling cats, Binx and Truffles) and I especially like Dizzy, Becca's best friend and investigating sidekick. She adds a certain pizzazz to Becca's more cautious nature.
When the town's gondola races in full swing, tempers flare between Pops and the town's curmudgeon and troublemaker, Archie, who is against any type of tourism. Not long after, Archie is found murdered and Pops becomes the prime suspect. Ms. Fox does an admirable job entwining a ten-year-old unsolved disappearance of a teen girl with the current day murder. Becca has ample reason to get involved and ask questions, and I appreciated how she was subtle about going about it and not so in your face. It felt like her investigation was more organic than being forced. Given the menacing character of Archie, it didn't come as a surprise that there were lots of suspects who might have wanted to see him gone. There are clues for the sharp reader to follow, but in the end, the twists caught me off-guard, and I guessed incorrectly. Six Sweets Under is a delicious start to a delectable cozy mystery series, filled with delightful characters in a charming and unique setting.
As the True Confections chocolatier, Becca experiments and makes delicious sounding truffles and treats. Be prepared to have chocolate on hand to nibble as you read. Or, try making a batch of Mint Melty Truffles from the recipe provided by Ms. Fox at the back of the book! The delicately mint-flavored, melt-in-your-mouth, truffle filling is encased with a generous portion of dark chocolate. I found it difficult to limit myself to just one or two and my family was more than happy to help me consume these tempting treats. These make a delicious gift for your favorite people or as a way to spoil yourself!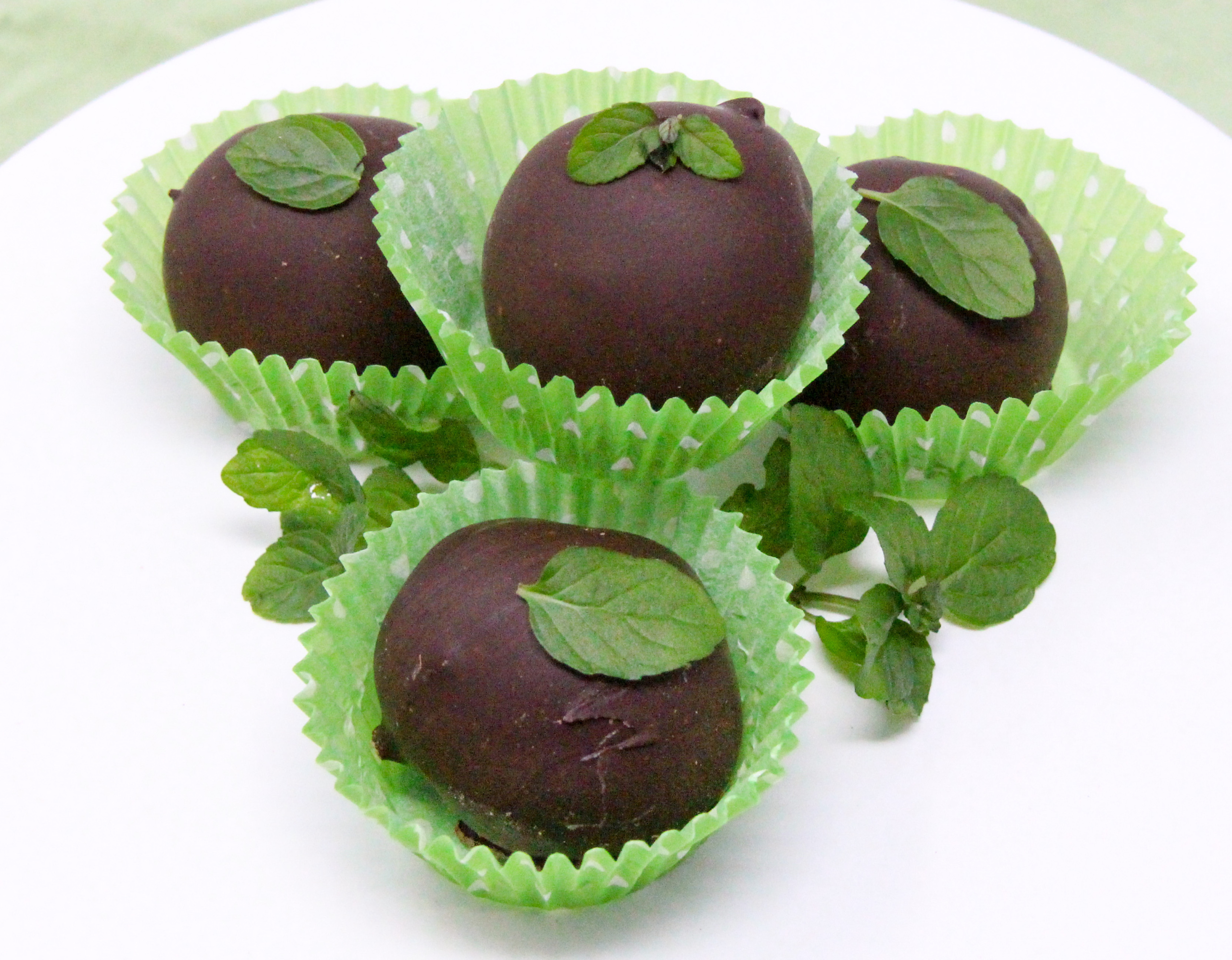 Amazon Synopsis
Former actress Becca Ransom lived her dream in Hollywood for seven years before returning to her hometown of Larch Haven, known as the Venice of North America. The Vermont town has canals instead of roads, gondolas instead of cars, and charming cottages plucked from the pages of a fairy tale. It's also where Becca is pursuing her newest passion as a chocolatier at True Confections, the chocolate shop owned by her grandparents, Lolly and Pops.
While Becca's testing new flavors and reconnecting with old friends, the town is gearing up for the annual Gondola Races, popular with both residents and tourists, with one exception. Local curmudgeon Archie Smith wants nothing more than to keep tourists away from Larch Haven. He's determined to derail this year's event and does his best to stir up trouble for the organizers, including Becca's grandfather.
Following a heated argument with Pops, Archie is found floating face-down in the canal, and Pops finds himself in hot water as one of the top suspects. Becca's determined to clear her grandfather's name, but when the case heats up, she could be facing a sticky end.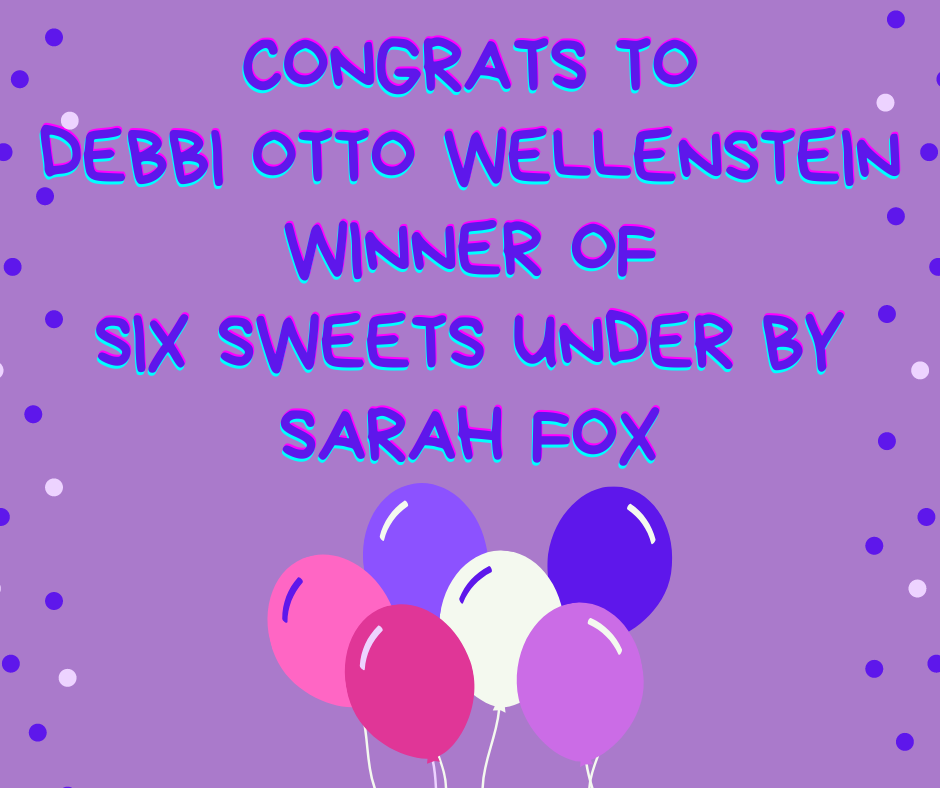 A special thanks to Sarah Fox for providing a signed print copy of SIX SWEETS UNDER! Contest ends February 26, 2023 at 11:59 pm PST and open to to Canadian and U.S. residents. Please use the Rafflecopter box located below to enter. The winner will be announced on this page and on Cinnamon & Sugar's Facebook page, as well as notified by email (so check your spam folder!)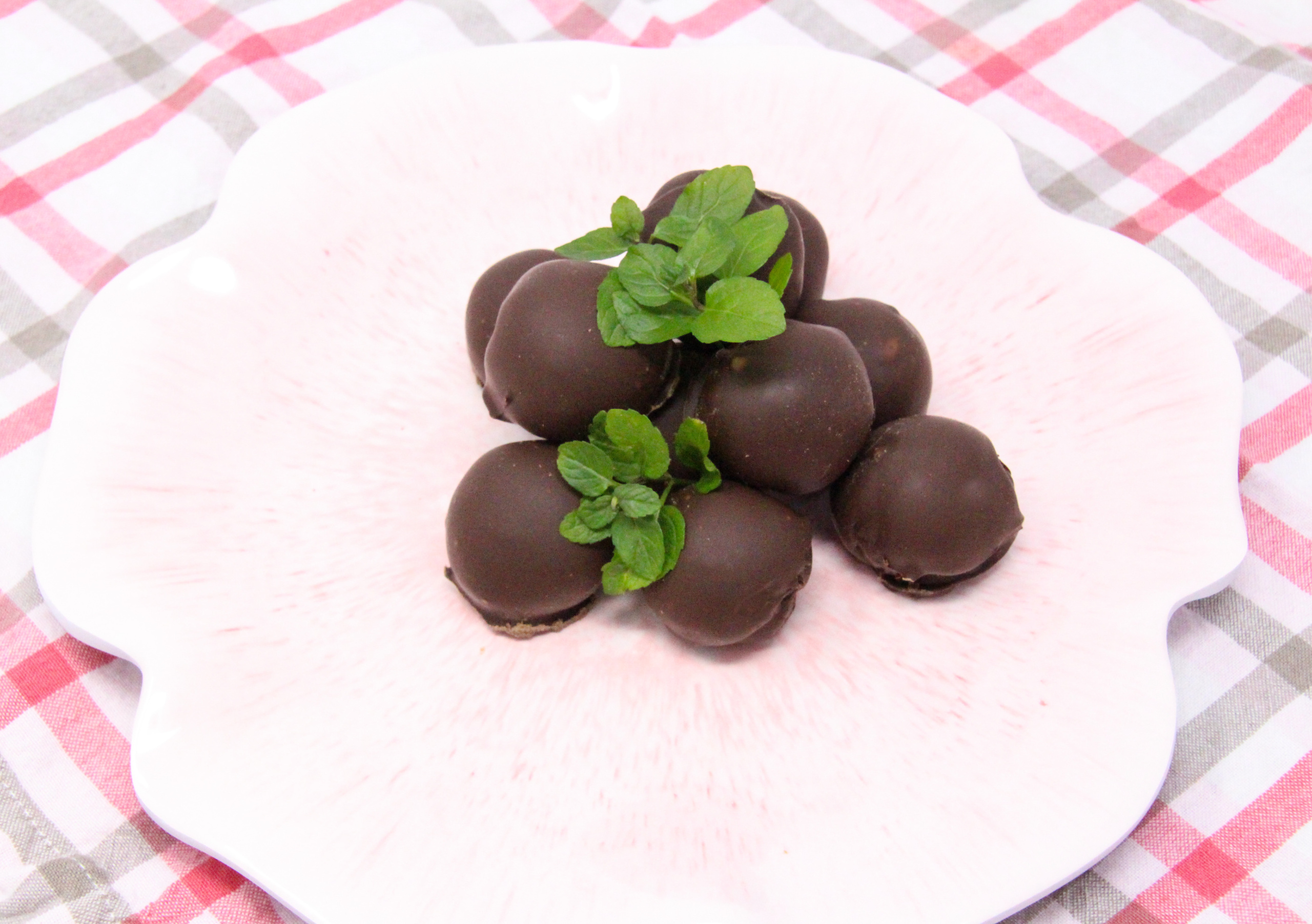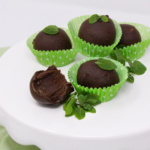 Mint Melty Truffles
Makes approximately 24 truffles
Ingredients
8

ounces

milk chocolate

4

ounces

whipping cream

2

tablespoons

chopped fresh mint leaves

8

ounces

dark chocolate
Instructions
Finely chop the milk chocolate and place it in a heatproof bowl.

In the top of a double boiler, heat the cream over medium-low heat until it's just starting to bubble. Remove the cream from the heat, add the chopped mint, and let the mixture steep for approximately 12 minutes. Then return the cream to the stove and heat again until it's just starting to bubble.

Using a strainer, pour the cream into the bowl of milk chocolate, and discard the mint. Mix the cream and chocolate together until all the chocolate has melted and the ganache is smooth. Leave the ganache to cool to room temperature, then put the ganache in the fridge until it is chilled and completely set.

Remove the ganache from the fridge and use a teaspoon or small ice cream scoop to spoon up approximately half an ounce of ganache at a time. With your hands, quickly roll each scoop of ganache into a ball and set it on a baking tray lined with parchment paper. Place the tray in the fridge and chill the ganache balls. Leave them in the fridge until you're ready to dip them.

Roughly chop the dark chocolate and set approximately one-quarter of it aside (this is the seed chocolate). Put the remainder of the chopped chocolate in the top of a double boiler set over simmering water. Melt the chocolate and heat it until it reaches 113 - 118° F (45 - 48° C).

Remove the boil from the double boiler. Add the seed chocolate and stir until the chocolate cools to 90° F (32° C). At this point, the chocolate should be in temper.

Line another baking tray with parchment paper. Using a truffle fork or regular fork, dip each ganache ball into the tempered chocolate, making sure it is completely coated, and then set on the prepared tray.

Leave the truffles to set at room temperature or, if necessary, chill the truffles just long enough to set the chocolate.
Pin to Pinterest: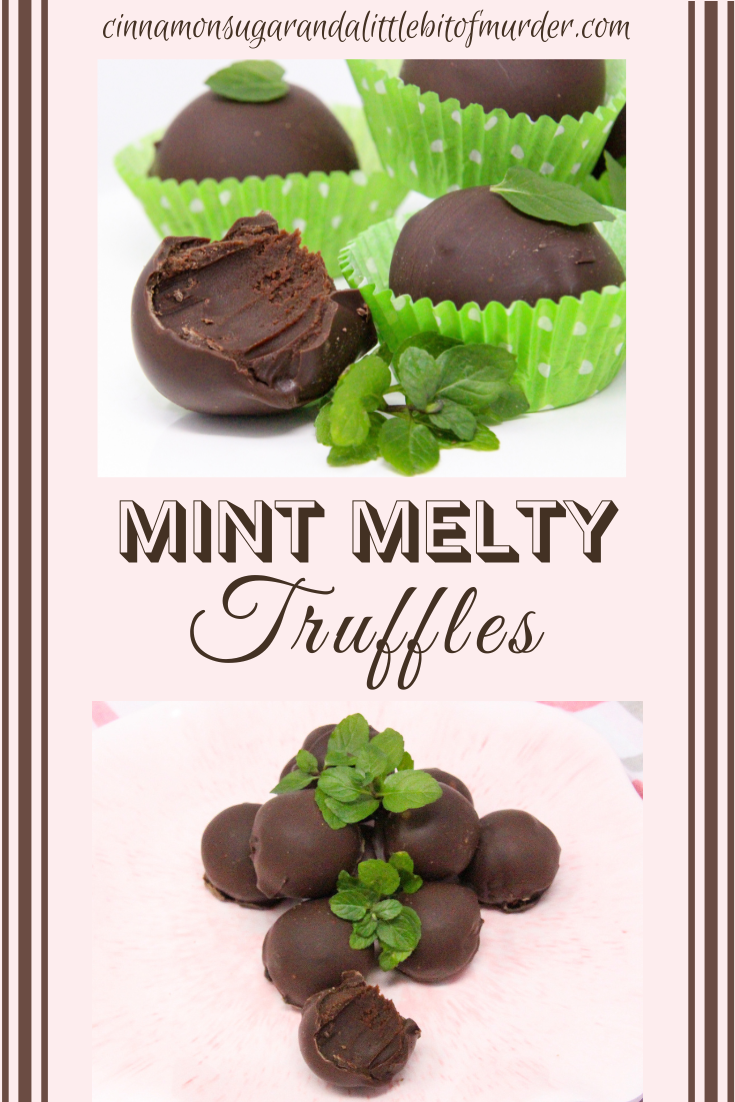 I was provided with an advance copy. All thoughts and opinions are my own.