MURDER AT AN IRISH BAKERY is the ninth book in the Irish Village Mystery series by Carlene O'Connor. The author includes so many wonderful elements in this newest release: an over-the-top theatrical reality baking show; a historical flour mill setting; mouthwatering delectable treats; and twisty-turvey murder mysteries to solve. Added to the mix are the delightful Irish Garda, Siobhan, and her husband, Macdara. Newly married, their personal and working relationship is both tender and filled with witty repartee. I couldn't help but chuckle over both their cravings for sweet treats, which almost, but not quite, overshadow their investigation. Ms. O'Connor's attention to detail made the setting and the theatrics of the contestants come to life. It made me feel like I was right there, drooling over the baked goods or cringing at the rivalry between the contestants and their misdeeds.
When a protestor against the baking show dies, Siobhan and Macdara are horrified to find out he was poisoned. Was the protestor the target or just a hapless bystander? Then a contestant is killed in what looks like a tragic accident on set. Could the deaths be related or just a coincidence, or is someone trying to sabotage the show? Ms. O'Connor pens a cunning, multi-faceted mystery that kept me glued to the pages and highly entertained. With all the twists and turns, I decided to sit back and let the story unfold instead of trying to figure out whodunit. In the end, the clever plot and resolution left me quite satisfied and eager to read the next book in this charming series!
With a baking show as the premise of the book, there are so many desserts and treats mentioned throughout the book. Be prepared to drool right alongside with Siobhan and Macdara as you read. Ms. O'Connor includes a recipe for Chocolate Guinness Cake at the back of the book. This tempting dessert fits the bill for rich and oh so scrumptious! Ultra chocolaty cake is moist and rich, thanks to a generous measure of cocoa, Guinness, and sour cream. It would be amazing all on its own but when topped with the tangy and creamy cream cheese frosting, the cake is elevated to pure deliciousness.
Amazon Synopsis
In Kilbane, opinions are plentiful and rarely in alignment. But there's one thing everyone does agree on—the bakery in the old flour mill, just outside town, is the best in County Cork, well worth the short drive and the long lines. No wonder they're about to be featured on a reality baking show.
All six contestants in the show are coming to Kilbane to participate, and the town is simmering with excitement. Aside from munching on free samples, the locals—including Siobhan—get a chance to appear in the opening shots. As for the competitors themselves, not all are as sweet as their confections. There are shenanigans on the first day of filming that put everyone on edge, but that's nothing compared to day two, when the first round ends and the top contestant is found face-down in her signature pie.
The producers decide to continue filming while Siobhan and her husband, Garda Macdara Flannery, sift through the suspects. Was this a case of rivalry turned lethal, or are their other motives hidden in the mix? And can they uncover the truth before another baker is eliminated—permanently . . .
A special thanks to Kensington Books for providing a print arc of MURDER AT AN IRISH BAKERY! Contest ends March 5, 2023 at 11:59 pm PST and is limited to U.S. residents only. Please use the Rafflecopter box located below to enter. The winner will be announced on this page and on Cinnamon & Sugar's Facebook page, as well as notified by email (so check your spam folder!)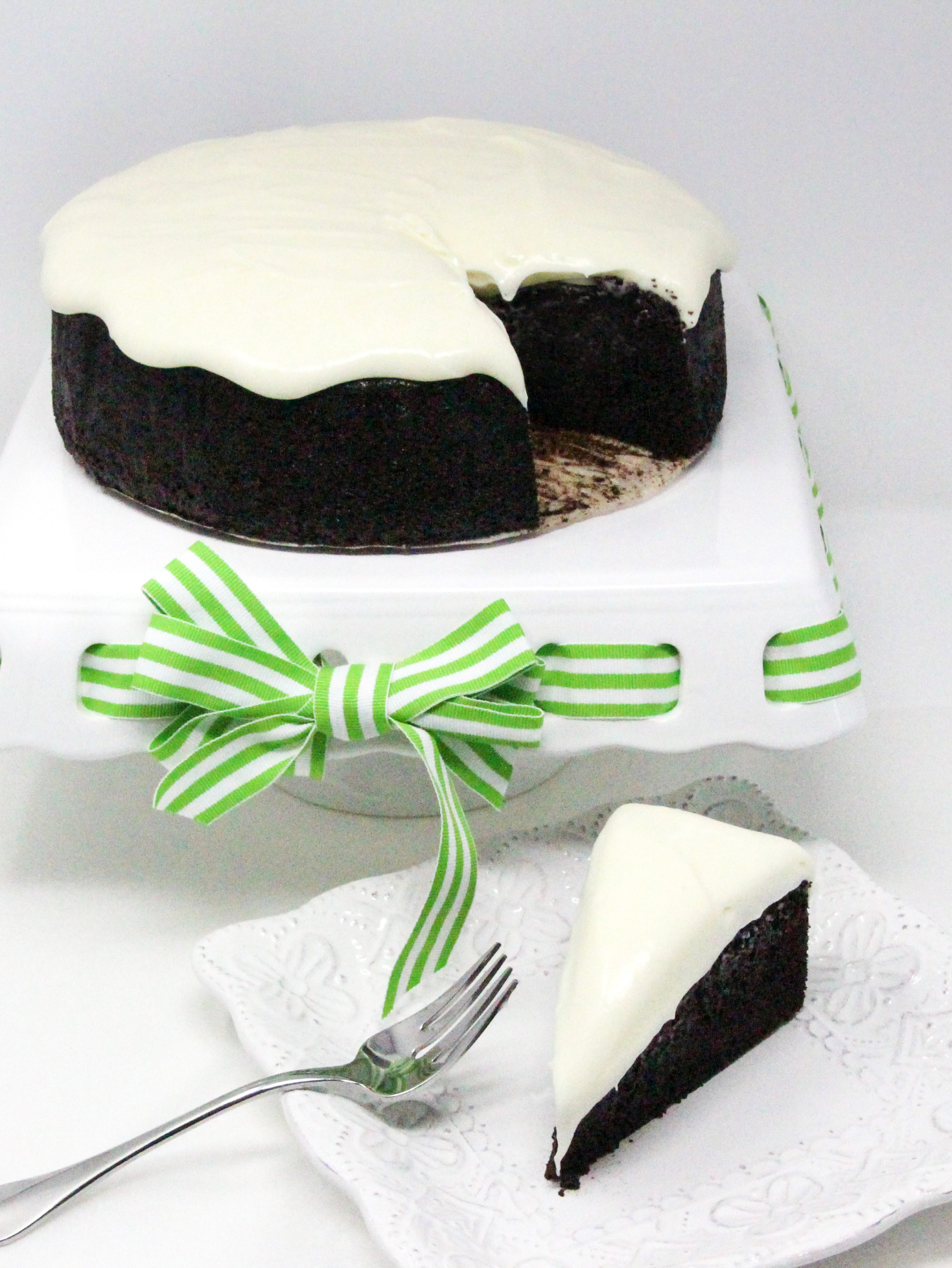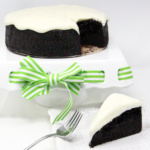 Chocolate Guinness Cake
Recipe based on Nigella Lawson from the Cooking Section of the New York Times.
Ingredients
Cake:
Butter (for the pan)

1

cup

Guinness stout

10

tablespoons

(1 stick & 2 tablespoons) unsalted Kerrygold Irish butter (or any butter, but of course we recommend Kerrygold)

3/4

cup

unsweetened cocoa

2

cups

superfine sugar

3/4

cup

sour cream

2

large

eggs

1

tablespoon

vanilla extract

2

cups

all-purpose flour

2-1/2

teaspoons

baking soda
Topping:
1-1/4

cups

confectioners' sugar

8

ounces

cream cheese (room temperature)

1/2

cup

heavy cream*
Instructions
Cake:
Preheat cooker (oven) to 350 degrees (F). Butter a 9-inch springform pan and line with parchment paper.

In a large saucepan, combine Guinness and butter. Place over medium-low heat. Add cocoa and superfine sugar, then whisk. Cook just until butter melts and sugar dissolves. Remove from heat and cool to room temperature.

In a small bowl, combine: sour cream, eggs, and vanilla. Mix well. Add to the Guinness mixture. Now add the flour and baking soda. Whisk until smooth.

Into the buttered pan she goes, and bake until risen and firm, 45 minutes to one hour. Place pan on a wire rack and cool completely in pan.
Topping:
In a food processor or by hand, combine confectioners' sugar (break up lumps) and cream cheese and blend until smooth. Add heavy cream, mix until spreadable.

Remove cake from pan. Place on a platter or cake stand. Ice top of cake, make it look like a nice pint of Guinness with a frothy head.
Tweak:
Add some Baileys Irish Cream in the frosting -- to taste.
Cinnamon & Sugar's Notes:
If using unsalted butter, add 1/2 teaspoon salt to the recipe with the flour.

*I found the frosting too thin as written (using 1/2 cup heavy cream). I added 2 cups extra confectioners' sugar or use only a few tablespoons of heavy cream to obtain the desired consistency.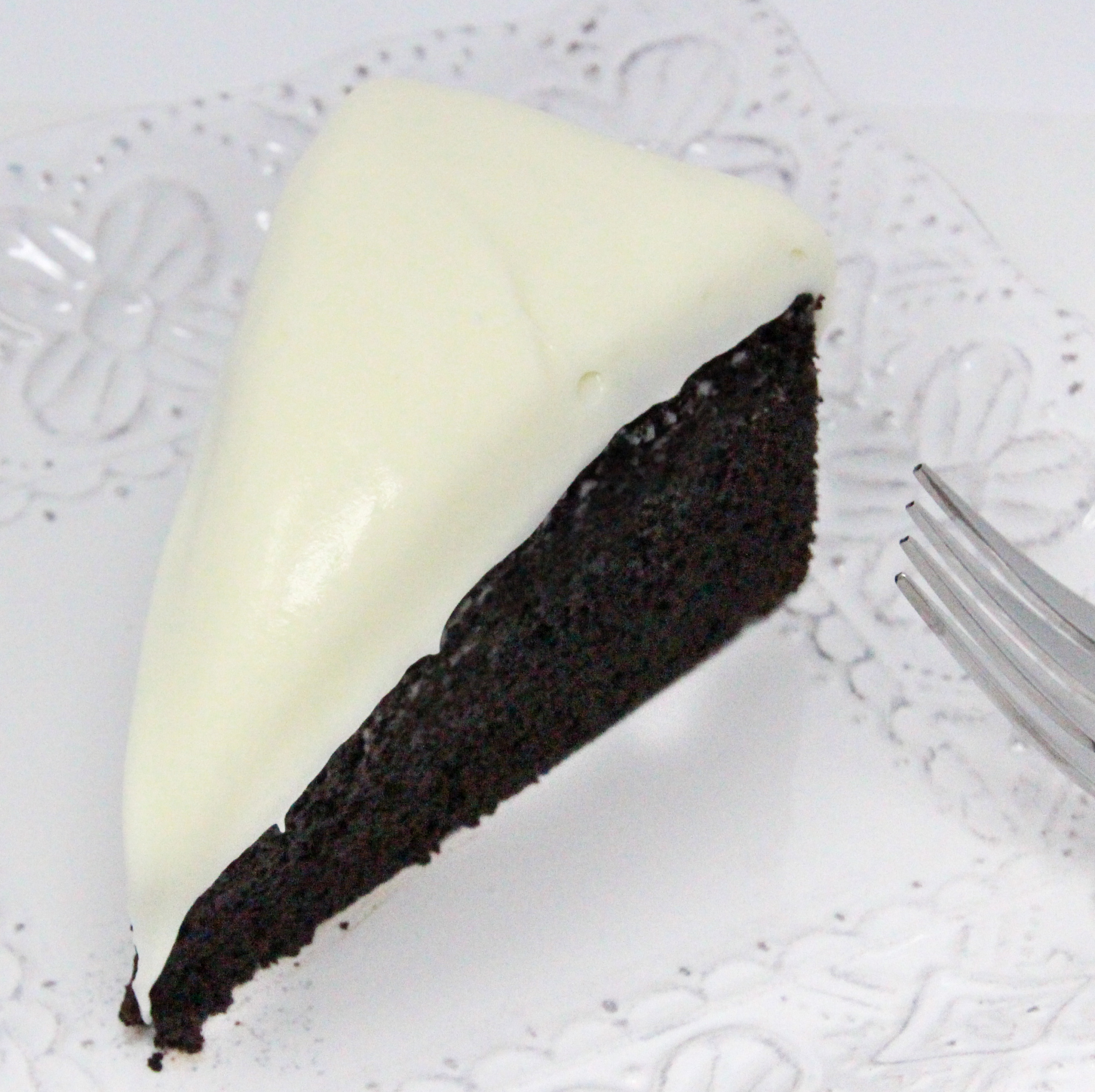 Pin to Pinterest: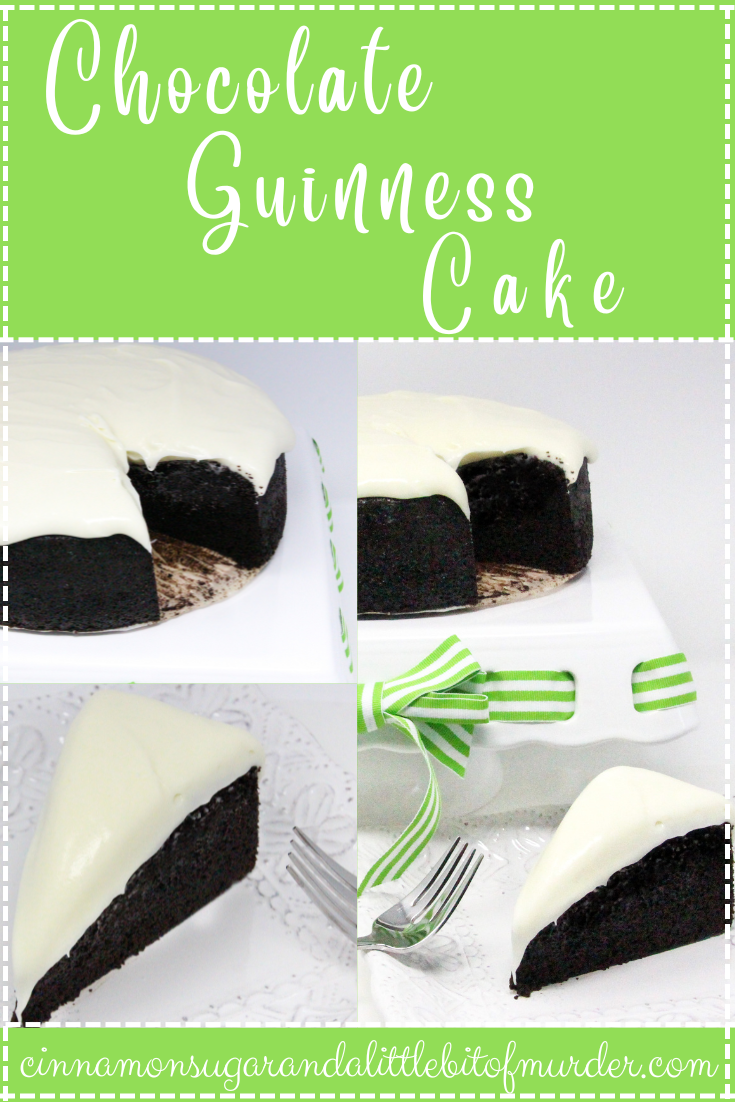 I was provided with an advance copy. All thoughts and opinions are my own.