MURDER SERVED NEAT is the second book in the Cocktails and Catering Mystery series. Author Michelle Hillen Klump spins an entertaining Independence Day tale filled with sparkler cocktails, fireworks, and conflicts. What should have been a boon to her fledgling business serving cocktails to the crowd celebrating Highlands' Independence Day festival, instead finds protagonist Samantha Warren caught in the middle of a feud. Her mother's best friend, Patty, is dead set against the country-club tennis center while Angela, the woman who hired Samantha, is steamrolling any opposition to the plan. Ms. Klump does an admirable job setting the stage for the festival from music, food, cocktails, Texas heat, and participating characters. Her descriptive voice brings it all to life, so the reader feels like they're right there experiencing it all. I really enjoyed that Samantha and her mother, Lillian, are close, so when Patty is accused of murder, it makes sense that Samantha would get involved to clear her mother's best friend. Adding a twist to the equation is Patty's son, a long-time frenemy of Samantha's. Can they put aside their differences and help prove Patty's innocence?
At first, reluctant to get involved in the investigation because of her close call with a murderer not that long ago, Samantha finally agrees to put her former reporter skills to work. I appreciated the protagonist has some actual skills to back up her quest to find the truth, instead of bumbling around with no thought or reason. As Samantha delves into the life of the victim, it becomes apparent that she'd been hiding secrets and had made several enemies. Invited to cater the funeral luncheon gives Samantha even more opportunities to gather clues. With an edge-of-your-seat reveal and a unique and clever save by the protagonist, the conclusion wrapped up the loose threads into a highly satisfactory story.
The yummy food and cocktails served up on the pages will have the reader drooling. Several recipes, sweet, savory, and libations are included at the back of the book to try out at home. I couldn't wait to try the author's recipe for Samantha's Grandmother's Fig Cake. Chockful of sweet figs and buttery pecans, this easy-to-make cake is topped with another layer of figgy frosting spiced with some cinnamon. The cake is super moist and the addition of warming spices added to the enjoyment!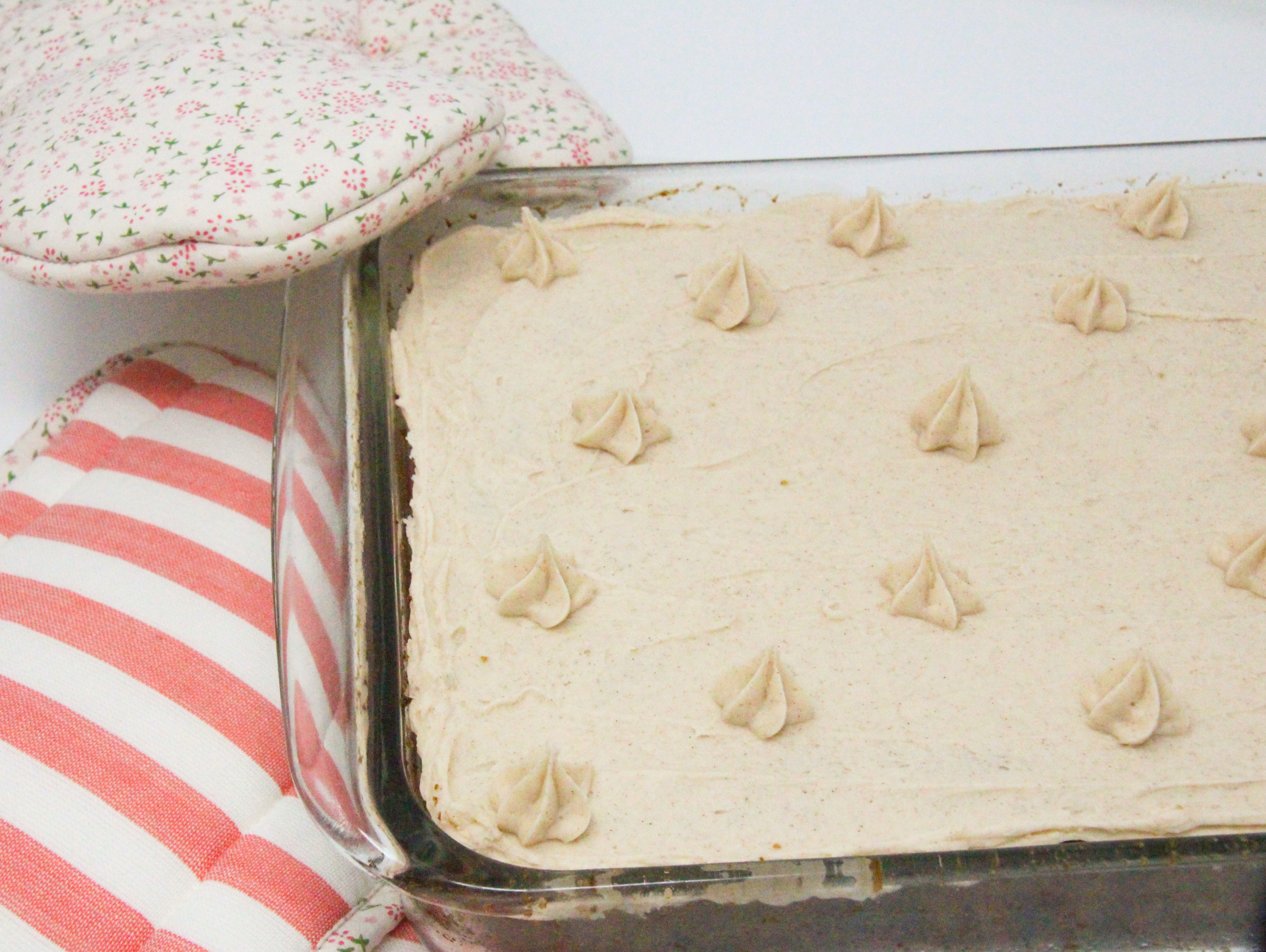 Amazon Synopsis
Reporter-turned-mixologist Samantha Warren has already thwarted one murder. Now, her world is shaken—definitely not stirred—once again as another killing throws her world into chaos.
Samantha is mixing up traditional cocktails at the German Texan Lodge's Fourth of July festival—a gig she was roped into by her mother. But amidst the bratwurst and brass bands, trouble is brewing. Lodge loyalties are divided over a proposal to build a private, country-club-style tennis center on the lodge grounds. Her mom's best friend Patty Davis is vehemently opposed to the plan. Society matron Angela Clawson is all for it. At the festival, they're seen in a heated argument—and hours later, Angela is found dead, killed by one of the ceremonial shovels intended for the groundbreaking.
Samantha's mother begs her to help clear her best friend's name, but can she handle another murder case or will the whole investigation go bottoms up?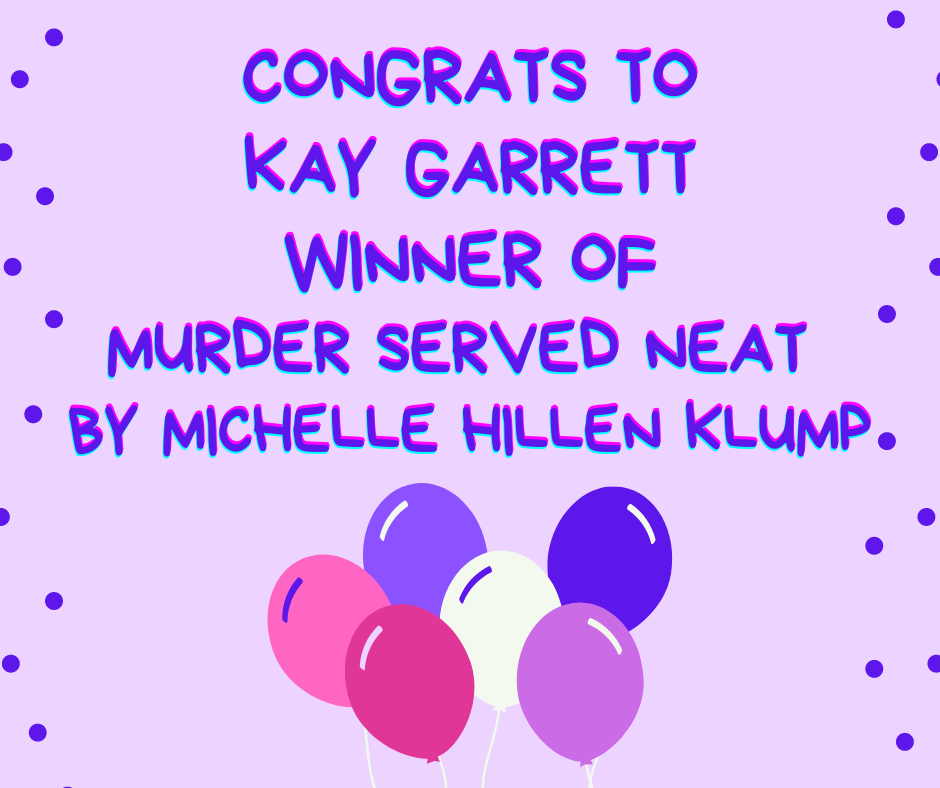 A special thanks to Michelle Hillen Klump for providing a print copy of MURDER SERVED NEAT! Contest ends March 12, 2023 at 11:59 pm PST and is limited to U.S. residents only. Please use the Rafflecopter box located below to enter. The winner will be announced on this page and on Cinnamon & Sugar's Facebook page, as well as notified by email (so check your spam folder!)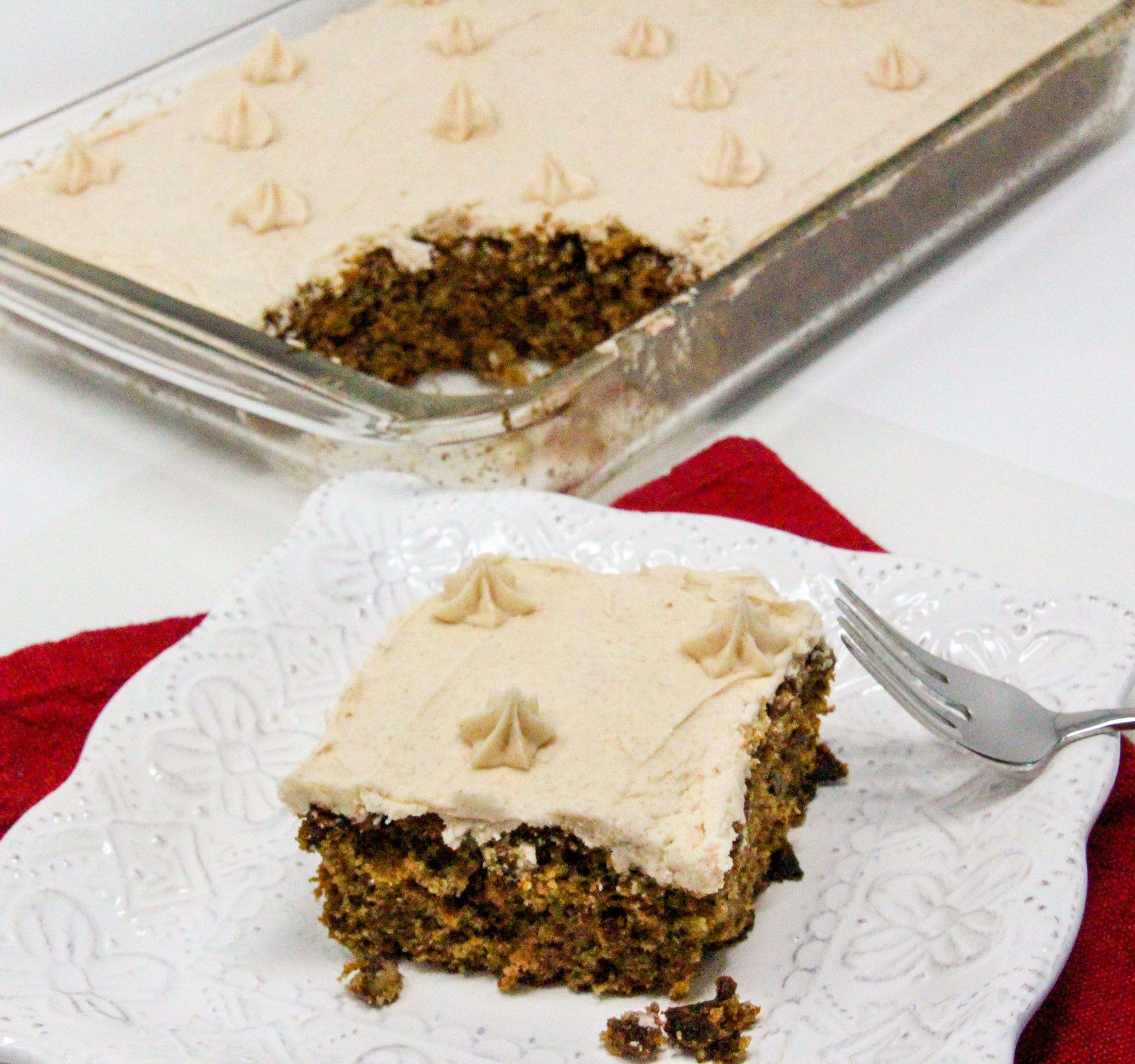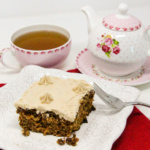 Samantha's Grandmother's Fig Cake
Ingredients
Cake:
2

cups

sugar

1

cup

vegetable oil

2

eggs

1

teaspoon

baking soda mixed in 1 cup of buttermilk

8

ounces

dried figs, chopped

1/2

teaspoon

salt

1/2

teaspoon

cloves

1/2

teaspoon

nutmeg

1

teaspoon

cinnamon

2

cups

flour

1

cup

pecans chopped

1

teaspoon

vanilla
Fig Cake Frosting:
2

tablespoons

butter

2

tablespoons

fig juice (if fig juice is unavailable, soak dried figs in water for 24 hours, and use 2 tablespoons of that water)

1

tablespoon

lemon juice

1/2

teaspoon

salt

1/2

teaspoon

cinnamon

2

cups

powdered sugar
Instructions
Cake:
Preheat oven to 350 degrees (F).

Cream together sugar, oil, and eggs.

Add other ingredients, one by one, mixing well after each addition.

Pour into a greased 9 x 13-inch cake pan.

Bake for 1 hour and 15 minutes.
Fig Cake Frosting:
In small bowl, mix fig juice, salt, lemon juice, and cinnamon.

Add powdered sugar to the butter mixture, alternately with the fig juice mixture, beating after each addition.

When cake is cooled, frost the top.
Cinnamon & Sugar's Notes:
We like cake with lots of frosting so I doubled the frosting recipe.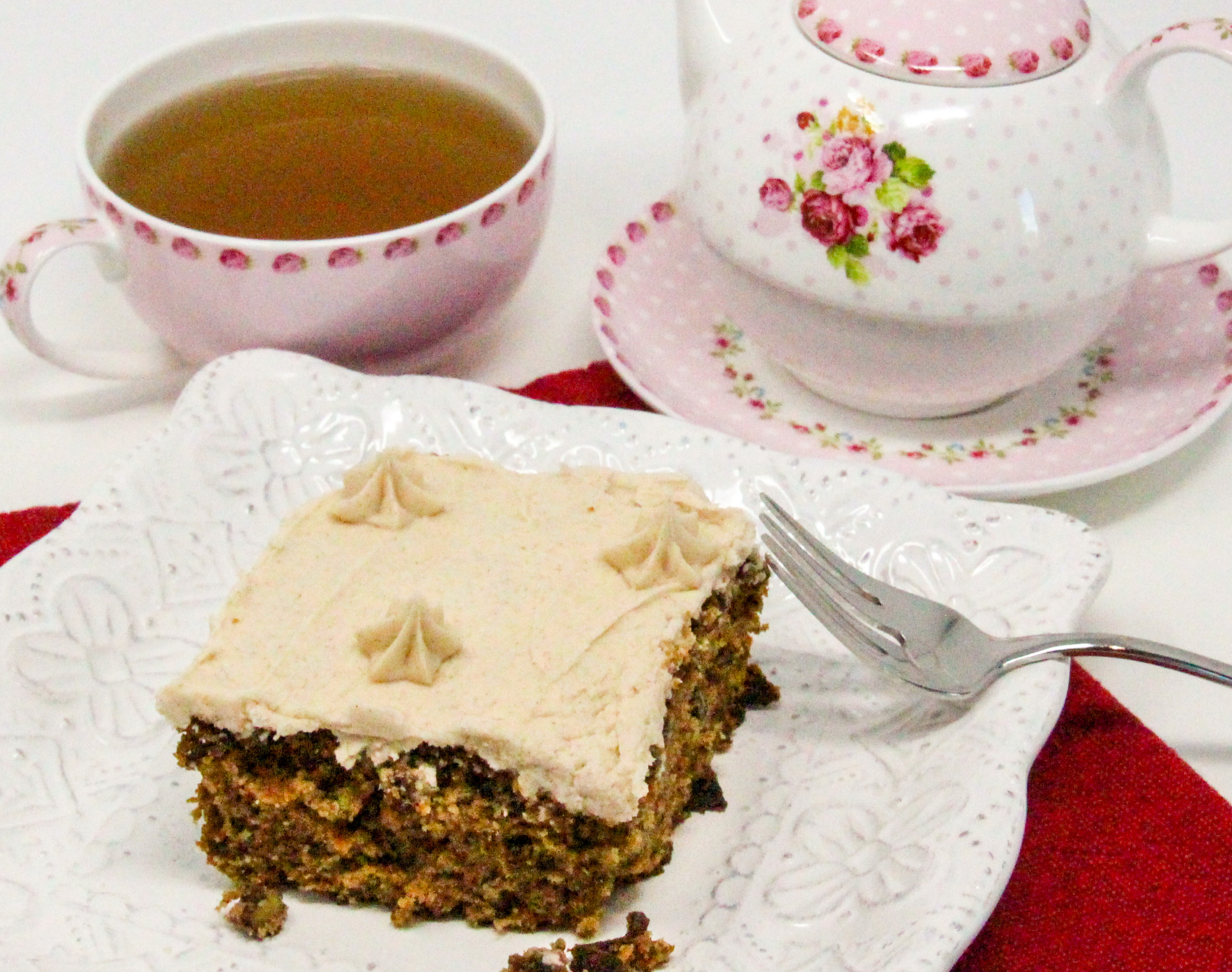 Pin to Pinterest: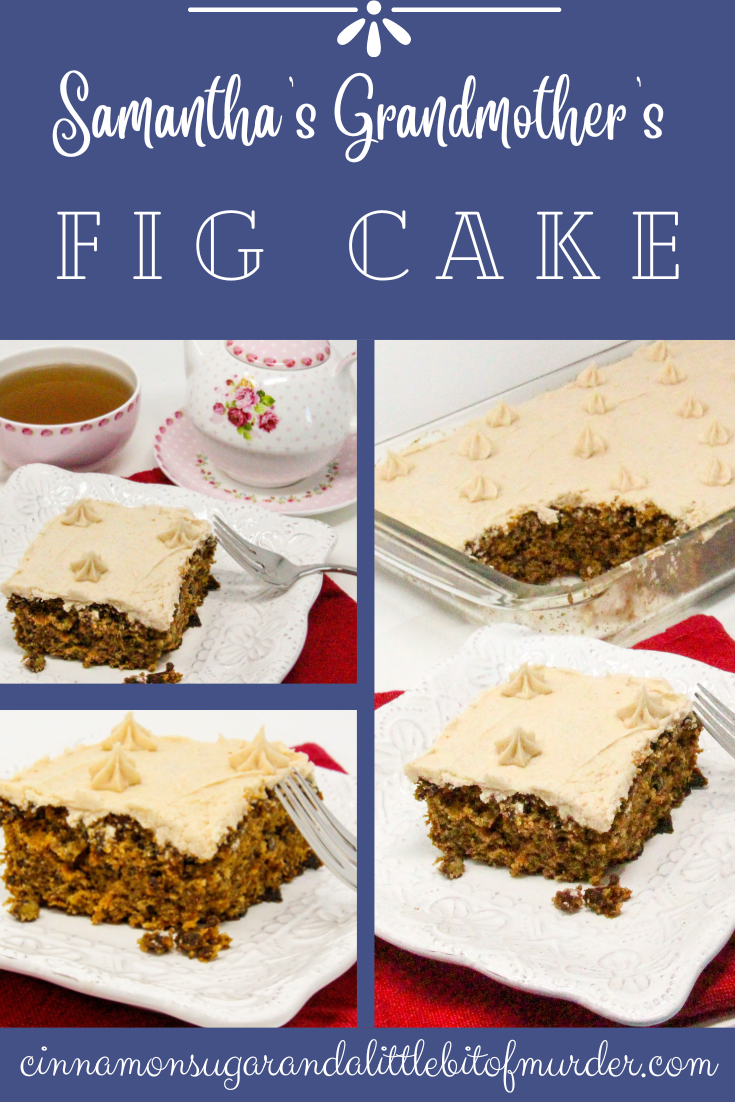 I was provided with an advance copy. All thoughts and opinions are my own.