A DOOMFUL OF SUGAR is the first book in the brand-new Maple Syrup Mysteries by Catherine Bruns. As with the author's other series, the reader is in for a treat with memorable characters, a charming setting, mouthwatering food, and a well-plotted mystery that will keep armchair sleuths on their toes. In this newest release, protagonist Leila Khoury has just returned home to Vermont after her father was murdered. Needless to say, his death devastated his family. Leila has been hit especially hard because she'd been teaching in Florida despite knowing her father wanted her home to help run their maple syrup farm, Sappy Endings. When her father's will bequeaths the farm to her with the stipulation she must stay and work for a year, Leila has no choice but to concede.
Ms. Bruns weaves an emotional level into the story as Leila navigates the conflicts within her own family: her mother and brother; and with the employees who work for their farm while navigating her own grief. She also provides plenty of descriptions about the maple farm along with the production and business side of things, The author writes with a deft hand so that the pacing doesn't drag, but instead, the plot is enhanced by the relationships between the characters and the vivid descriptions.
When Leila finds out that her father's death wasn't the result of a random act of violence but that he was targeted, she turns her grief into action, determined to find the villain herself, especially when her brother is considered the prime suspect. She runs into some snafus, starting out, allowing her grief to trigger aggressive questioning with preconceived ideas on who the killer is. But as Leila learns to trust and accept help from the people around her, secrets are uncovered and her life might be in danger. I'll be the first to admit I didn't see the twists and turns coming as the story unfolded. I was quite shocked with the big reveal—in a good way! As the book concluded, there are hints at what's coming for Leila, and I can't wait to see if I'm right.
Not only are there many mentions of maple-based foods and treats throughout the book, but Leila's Lebanese mother can often be found in the kitchen cooking up traditional dishes. I greatly enjoyed the descriptions of the dishes and my tastebuds were tantalized as I envisioned the food. While there may not be any Lebanese recipes provided, the author has included several maple-based recipes at the back of the book, which all sound amazing. I was honored when Catherine asked if I'd like to contribute a recipe and I'm delighted to share it here with you today: Maple Shortbread Cookies. These cookies are sweetened with maple sugar—which is basically maple syrup that has been boiled until all the liquid has evaporated—along with a bit of brown sugar. Rolled out, then cut into your favorite shapes—I love using fall leaves cutters with this recipe—all these cookies need for garnishing is another dusting of maple sugar before baking. Or, decorate with your favorite royal icing, or maple frosting, or colorful sprinkles. However you choose, I hope you enjoy these Maple Shortbread Cookies as much as my family has over the years!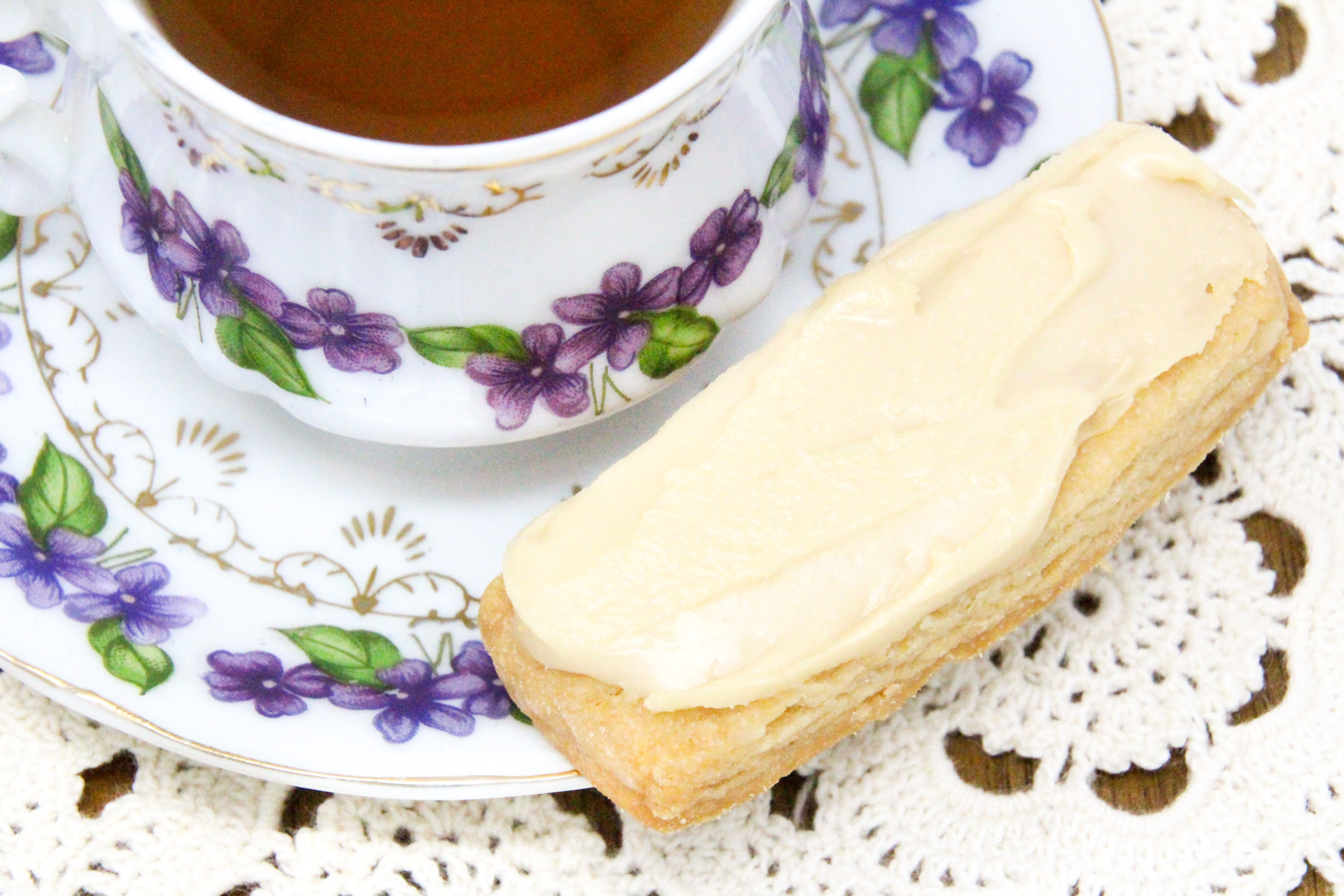 Amazon Synopsis
There's nothing sweet about murder…
Leila Khoury has always believed that everyone loved her father as much as they loved his artisanal maple syrup. But when he's killed, and she returns to Sugar Ridge, Vermont to take over his business, she starts to realize how much of his life she's left untapped.
With her brother under suspicion, her mother just barely holding it together, and police not producing any leads, Leila will have to investigate herself if she wants answers about her father's sticky end. But the more she learns, the more she worries that there won't be a sappy ending to the story.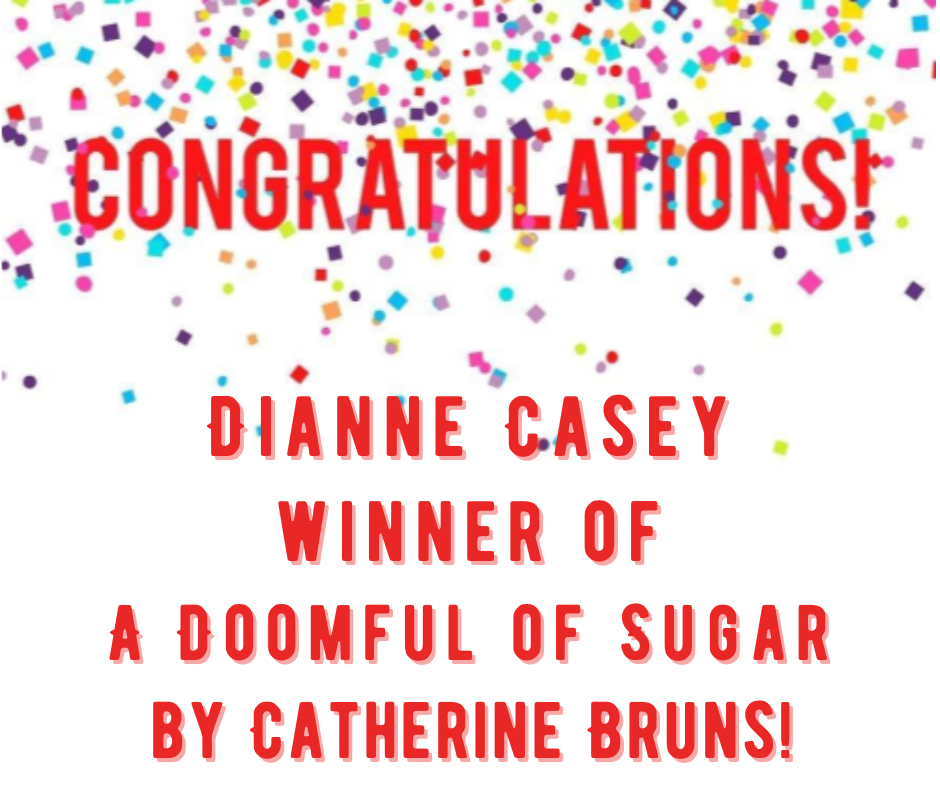 A special thanks to Catherine Bruns for providing a print copy of A DOOMFUL OF MURDER! Contest ends November 2, 2022 at 11:59 pm PST and is limited to U.S. residents only. Please use the Rafflecopter box located below to enter. The winner will be announced on this page and on Cinnamon & Sugar's Facebook page, as well as notified by email (so check your spam folder!)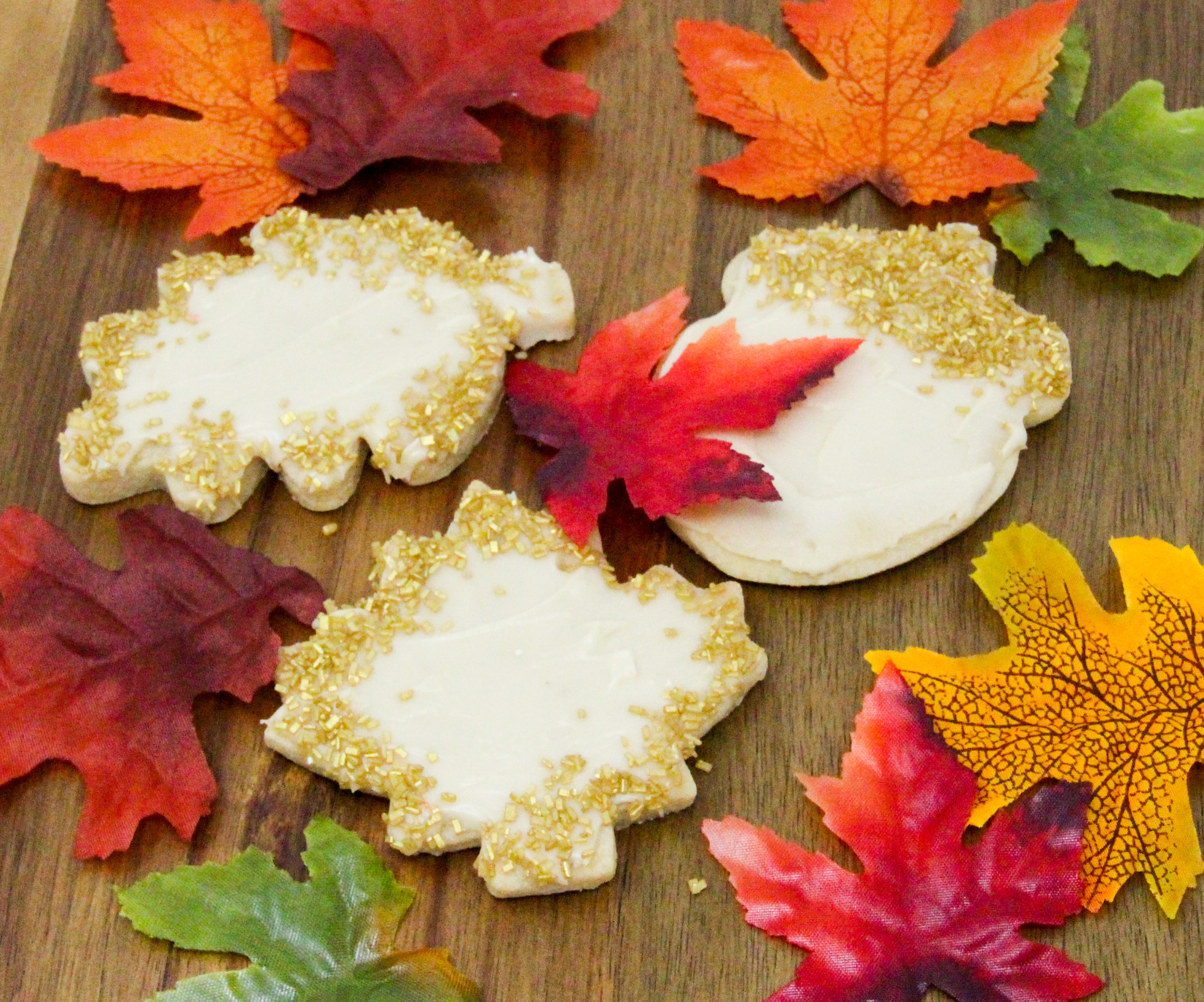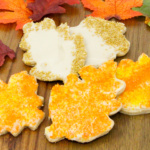 Maple Shortbread Cookies
Ingredients
Cookies:
1

cup

unsalted butter, room temperature

1/2

cup

pure maple sugar

1/4

cup

light brown sugar

1

teaspoon

salt

1/2

teaspoon

vanilla extract

1/4

teaspoon

maple extract

2-1/2

cups

all-purpose flour
Optional Topping:
3

tablespoons

pure maple sugar
or Maple Icing:
1

cup

confectioners' sugar

4 - 5

tablespoons

pure maple syrup

Optional sprinkles
or decorate with your favorite royal icing recipe
Instructions
Cookies:
Beat the butter until light and creamy then beat in the maple sugar, brown sugar, salt, vanilla, and maple flavoring until well combined.

Mix in the flour until dough no longer looks dry and crumbly.

Wrap the dough in plastic wrap and refrigerate for 2 hours or overnight.

Preheat the oven to 350 degrees (F) and line baking sheet(s) with parchment paper.

Lightly flour work surface and rolling pin. Divide dough in half and roll out each portion between 1/8-inch to 1/4-inch thick, depending on your preference.

Using your favorite cookie cutters, cut into desired shapes and place on prepared baking sheet(s). Refrigerate for 10 minutes.

If using maple sugar for topping, sprinkle the tops of the cutouts with the sugar.

Bake 9 - 11 minutes for thinner cookies and 11 - 13 minutes for thicker cookies. The edges should be lightly golden.

Cool on baking sheet for 5 minutes then remove to wire rack to cool completely.
Maple Icing
If using maple icing instead of maple sugar topping, whisk the confectioners' sugar and 4 tablespoons maple syrup together. If needed, add additional maple syrup until the icing is spreadable and smooth. Spread over the completely cooled cookies. Decorate with sprinkles if desired.
Pin to Pinterest: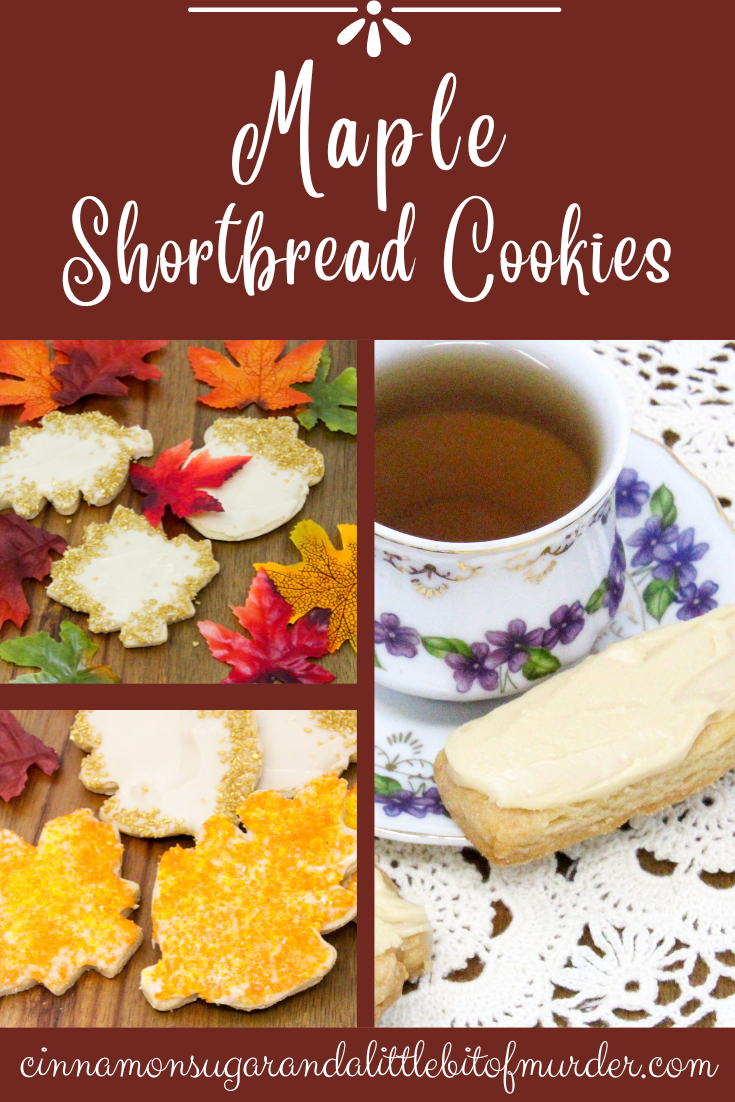 I was provided with an advance copy. All thoughts and opinions are my own.