HAUNTED HOUSE MURDER by Leslie Meier, Lee Hollis, and Barbara Ross is the third anthology book the three talented authors have teamed up for. With three Halloween-themed novellas to provide short, goosebump-worthy reads, each author spins tales based on their much-loved characters from their long-enduring series. As you would expect, each novella has different characters and much different storytelling styles.
Leslie Meier writes a soft mystery intertwining a social issue. I like how she uses the grandson of the protagonist, Lucy Stone to increase the suspense.  Lee Hollis takes the reader back in time to when the protagonist, Hayley Powell, has her young children at home. Halloween, especially when kids are involved, tends to not be quite so scary. Still the author manages to insert references to old-school horror movies and characters that had me chuckling. Barbara Ross ramps up the spookiness factor with a ghost tour in which she relates local ghost stories of Busman Harbor. As a longtime fan of the Maine Clambake Mystery series, I appreciated the peek into a different view of the town's history and setting. I also appreciated her tale adhering to the title of the book by including a murder and not just a mystery. Despite the short novella length, Ms. Ross manages to make the story feel full length with good character development, a crime, great settings and Halloween flavors, and a complete resolution.
There are a few recipes included in HAUNTED HOUSE MURDER. I couldn't wait to make Livvie's Pumpkin Bread recipe provided by Barbara Ross. I loved that this is a recipe the author made for her own children throughout their childhood, and for good reason. Tender and moist, this pumpkin bread is full of warm spices that enhance the pumpkin. I appreciate that the recipe uses whole wheat flour and doesn't use as much vegetable oil as some recipes I've tried. I'll be making this yummy bread again and again for my own granddaughters, especially as autumn and Halloween approaches.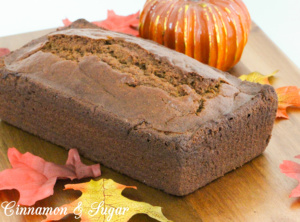 Amazon Synopsis
Tricks and treats keep the Halloween spirit alive in coastal Maine. But this year the haunted house theme is getting carried a little too far . . .
 
HAUNTED HOUSE MURDER by LESLIE MEIER
Newcomers to Tinker's Cove, Ty and Heather Moon have moved into a dilapidated house reputed to be a haven for ghosts. Now strange noises and flickering lights erupt from the house at all hours and neighborly relations are on edge. And when a local boy goes missing near the house, it's up to Lucy Stone to unravel the mystery of the eccentric couple and their increasingly frightful behavior.
DEATH BY HAUNTED HOUSE by LEE HOLLIS
For the past two years, the house next door to Hayley Powell has sat abandoned after the owner died under mysterious circumstances. The Salinger family has recently taken possession of the property, but the realtor behind the deal has vanished—after a very public and angry argument with Damien Salinger. If Bar Harbor's newest neighbors are murderers, Hayley will haunt them until they confess.
HALLOWED OUT by BARBARA ROSS
With its history of hauntings and ghost sightings, Busman's Harbor is the perfect setting for Halloween festivities. But when a reenactment of a Prohibition-era gangster's murder ends with a literal bang and a dead actor from New Jersey, Julia Snowden must identify a killer before she ends up sleeping with the fishes.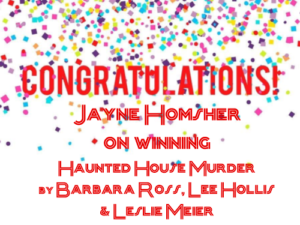 A special thanks to Barbara Ross for providing one winner with a hardcover copy of HAUNTED HOUSE MURDER. Contest ends Sunday, September 8, 2019 at 11:59 pm PST and is limited to U.S. residents. Please use the Rafflecopter box located below to enter. The winner will be announced on this page and on Cinnamon & Sugar's Facebook page, as well as notified by email (so check your spam folder!)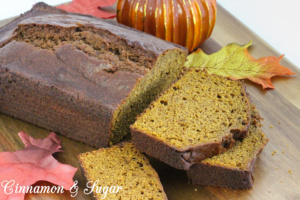 Livvie's Pumpkin Bread
In the story, Julia's sister, Livvie, makes this pumpkin bread for the people on the Halloween Haunted House tour. In reality, it's a recipe I often made in the fall for my children when they were young. Made with canned pumpkin, it is simple and practically foolproof.
Ingredients
2

eggs

1/2

cup

sugar

1/2

cup

vegetable oil

2/3

cup

canned pumpkin

1/3

cup

molasses

1

cup

whole-wheat flour

3/4

cup

white flour

1/2

teaspoon

baking soda

1/2

teaspoon

baking powder

1/2

teaspoon

nutmeg

1/2

teaspoon

cinnamon

1

teaspoon

ginger

1/4

teaspoon

cloves
Instructions
Preheat the oven to 350 degrees (F).

Beat eggs and sugar together.

Add oil, pumpkin, and molasses. Mix well.

Add rest of ingredients and mix until well blended.

Pour into a greased 9x5x3 loaf pan. Bake for 50 minutes.

Cool in pan for 10 minutes then turn out onto a wire rack to cool completely.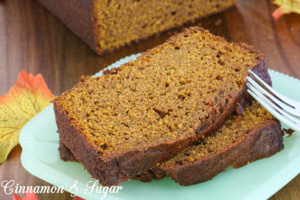 Pin to Pinterest: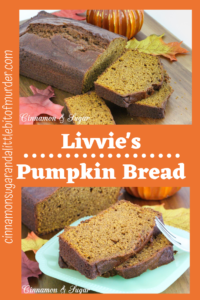 If you receive my blog post via email you will need to visit my website to view the video.
I was provided an advance copy. All thoughts and opinions are my own.