I have been a huge fan of the Domestic Diva Mystery series by Krista Davis and was elated when I won an early copy of THE DIVA SERVES HIGH TEA! Shortly after receiving the book my 11-year-old granddaughter, Emory, came to spend a long weekend with me. We browsed through Krista's recipes together but it only took her two seconds to decide we HAD to make the Lemon Tarts and have a tea party! Lemon has long been Em's favorite flavor and these Lemon Tarts will become a much requested dessert from here on out. The tarts were easy enough for Em to make on her own with a bit of help from me rolling out the dough and providing a few tips. I liked that the filling did not have to be baked but instead, cooks quickly on the stovetop. The tartness of the lemons and zest perfectly compliments the sweetness of the luscious filling, while the shortbread style cookie crust provided a tender and flaky bite. Thank you, Krista, for allowing me to share such a delicious recipe with my granddaughter and on my blog!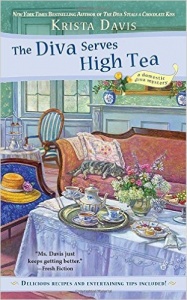 Synopsis
Sophie Winston's nemesis and ex-husband's girlfriend, Natasha, is frantically organizing the Tea, Brie, and Skeleton Key fundraising event. The new tea shop in town, The Parlour, is hosting the event and Sophie and her friends gather to support the charity. Numerous antiques have been donated to the cause and Robert Johnson, owner of the antique store in town, is in charge of the auction. Many of the ladies in town have crushes on the handsome man and he has developed quite a reputation.
The day after the auction Sophie drops by Robert's house and finds him lying on the floor, barely conscious. He doesn't survive and it is determined that he died from botulism. The Parlour is shut down and the new owner is devastated by both the loss of life and the loss of her business, but she's sure her food isn't the cause. Not long afterwards a young mother, with ties to Robert, is found murdered and her son begs Sophie to find out who killed her. When Sophie's ex-husband, Mars, comes down with botulism poisoning, Sophie decides it's time to take action and find out who is behind the crimes since the police aren't any closer to stopping the killer. Can she stop the culprit before they strike again or will she be the next victim on the list?
My Review
THE DIVA SERVES HIGH TEA by Krista Davis is book ten in her Domestic Diva Mystery series and I think her best book by far! The preceding books in this series have all been great and I eagerly anticipate each new release, but THE DIVA SERVES HIGH TEA captivated me from the very beginning. The first page starts off with a bang and the fast-paced story continues throughout. I literally kept saying 'just one more chapter' even though my sleep-deprived eyes begged for rest…it is a true page turner of a story and I couldn't put it down until I finished it!
Aside from a terrific plot with many complex (in a good way) characters and suspects intertwined, Krista writes with humor. I truly enjoyed beginning each chapter with the Dear Natasha or Dear Sophie letters, and then got a chuckle when Sophie gave opposite (correct) advice to Natasha's answers. It takes a very creative writer to think to put Natasha and chickens in the same sentence…the results are hilarious! And even though Natasha can be an annoying character, it was nice to get an inside peek at why she's become this way and she's earned some sympathy from me. It was a bittersweet moment when I closed the book after finishing the very last sentence…it's much too long of a wait for the next book in the Domestic Diva Mystery series!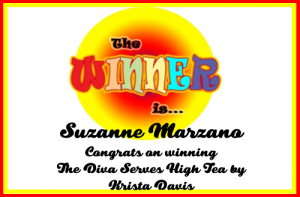 A very special thank you to Krista Davis for providing an autographed copy of THE DIVA SERVES HIGH TEA! (U.S. residents only.) Please use the Rafflecopter box located below the recipe to enter. Contest ends Friday, June 24, 2016 at 11:59 pm PST. Winners will be announced on this page and on Cinnamon & Sugar's Facebook page, as well as notified by email (so check your spam folder!) If you are a new commenter, please be aware that your comment won't post until I approve, however, your entry will still be valid. Since I am traveling the end of this week there may be a delay in comment approval.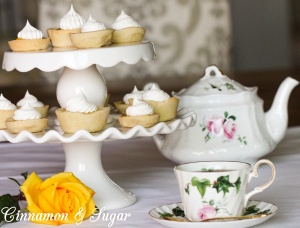 Lemon Tarts
Ingredients
Pastry
1-3/4 cups flour, plus extra for rolling out
7 tablespoons cold butter
1/2 cup powdered sugar
1 cold egg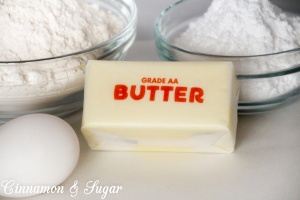 Filling
6 tablespoons butter, room temperature
1 cup sugar
4 eggs
1/2 cup lemon juice
1/8 teaspoon salt
1 teaspoon lemon zest (optional)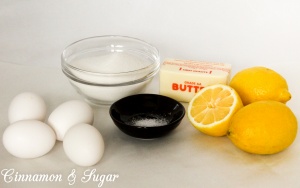 Garnish
Whipped Cream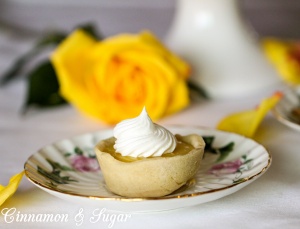 Instructions
Pastry
Cut the butter into 7 pieces.
In a food processor, whir together the flour and the butter until the butter disappears.
Add the powdered sugar and pulse to combine.
Add the egg and whir until it starts to form a ball.
Place the dough on a piece of wax paper and shape into a ball, then refrigerate for 1/2 hour.
Preheat oven to 350 degrees.
Roll out the dough and cut into 3 – to 4-inch circles.
Tuck the circles into the wells of a cupcake pan and bake 12 – 15 minutes until baked and light golden.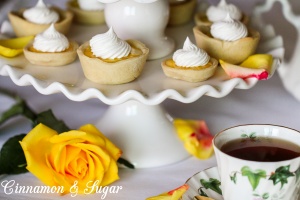 Filling
Cream the butter with the sugar in a stand mixer.
Beat in each egg.
Add the lemon juice, salt, and lemon zest (if using) and beat.
In a heavy-bottomed saucepan, cook over low heat until it begins to bubble, roughly 10 minutes.
Pour into the baked shells and refrigerate until firm.
Garnish with a swirl of whipped cream if desired.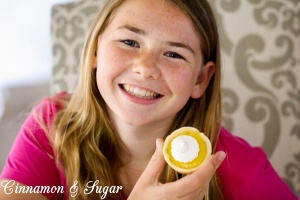 Pin to Pinterest: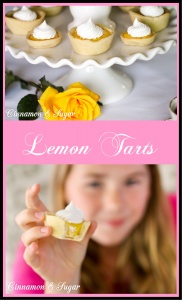 If you receive my blog post via email you will need to visit my website to view the video.
I was provided a copy of the book in exchange for a fair and honest opinion. All thoughts and views are my own.