This amazing Lemon Meringue Pie recipe came from FARM FRESH MURDER by Paige Shelton!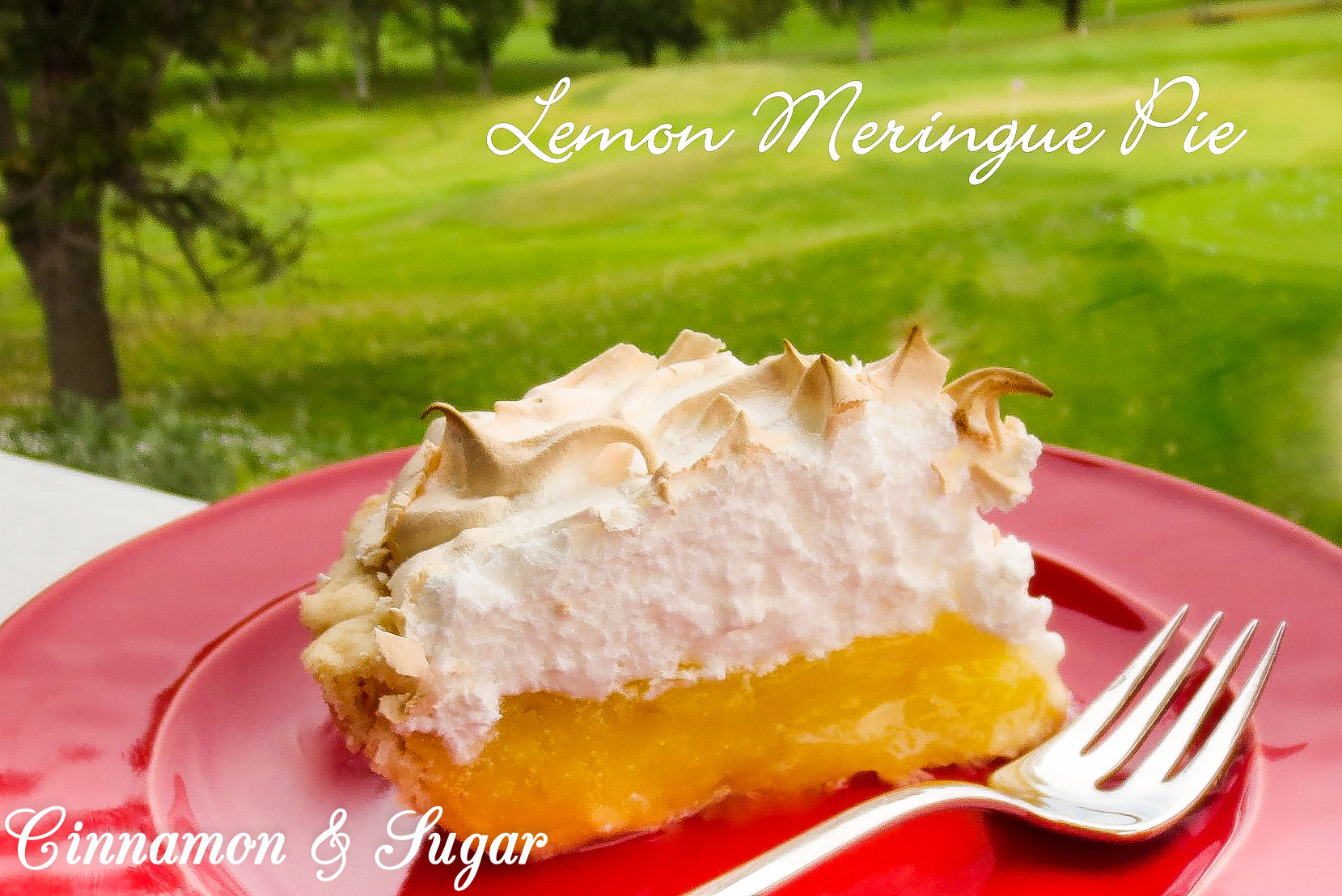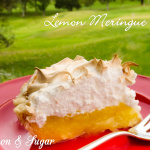 Mamma Maria's Mmmm-Amazing Lemon Meringue Pie
A sweet-tart, super lemony pie with the most amazing meringue
Ingredients
Pie Crust
1

pre-baked pie crust in a 10' pie pan (look for my easy-peasy pie crust recipe)
Filling
5

egg yolks, slightly beaten

2-1/2

cups

and 1 tablespoon ultrafine white sugar

1/2

cup

cornstarch plus an additional 1-2/3 tablespoons (pack measuring cup and spoon with cornstarch, then level.

2-1/2

cups

water

3

teaspoons

grated lemon peel

1

cup

freshly squeezed lemon juice
Meringue
5

egg whites (NO YOLK!)

3/4

teaspoon

cream of tartar

1

cup

ultrafine white sugar

1/3

teaspoon

vanilla
Instructions
Preheat oven to 400 degrees
Filling
Stir together sugar and cornstarch in medium saucepan.

Blend egg yolks and water in a separate bowl; once they are blended, stir them into the sugar mixture in the saucepan.

Cook over medium heat, stirring constantly, until the filling mixture is think and begins to boil.

Remove from the heat, stir in the lemon juice and lemon peel

Pour the mixture into the baked pie shell.
Meringue
Beat egg whites until stiff, adding the cream of tartar as the egg whites are beaten (hand mixer or electric mixer work best)

Once the cream of the tartar is added and the egg whites are stiff, begin adding the sugar, one tablespoon at a time, continuously beating the meringue mixture.

Continue mixing until soft peaks form (they should look like soft mountains), add vanilla and mix for a few seconds more so the vanilla is completely mixed into the meringue.

Heap the meringue onto pie with a rubber spatula, taking care to seal the edges where the meringue and pie crust meet.

Make peaks on top of the meringue with the spatula

Bake the pie at 400 degrees for 10 minutes or until meringue peaks are golden brown.

Let pie completely cool prior to serving.
Tips
Make the pie on a sunny, nonhumid day so meringue doesn't fall.

Use ultrafine white sugar, anything else won't make goof filling or meringue.

Eggs shouldn't be fresh; the best meringue is made with eggs around a week old.

When separation egg whites from yolks- NO yolks can get into the white meringue won't set. If yolk does get into the whites, DON'T use your finger to remove it; only use egg shell or meringue won't set.

Freshly squeezed lemons make the filling just tart enough to offset the meringue's sweetness.

A glass pie pan works best for all pies because it does a better job of evenly distributing heat.

Mix meringue in a bowl that has not been used to make anything with oil or grease, or meringue won't set.

A special thanks to the author Paige Shelton and Amy Snyder Hackbart for sharing this mmmm-amazing recipe!
First in the Farmer's Market Mystery Series by Paige Shelton!
Becca Robins leads a simple life, making jams and preserves on her very own farm. But when there's a murder in her quaint little town, she puts herself in the line of fire to defend her friend's innocence-and goes from making jam to being in one.