WINE TASTINGS ARE MURDER, the fifth book in the Poppy McAllister Mystery series by Libby Klein, is my new favorite out of them all! That said, I'll get my one and only criticism out of the way upfront… I hate love triangles and feel like the protagonist, Poppy McAllister, has dragged out her choice 3 books too long. However, the author has used her wicked sense of humor, in the form of supporting characters, to poke fun at and address the love triangle which made it more palatable. And (I'm jumping ahead here) there is a resolution with a jaw-dropping twist. If you're like me in this regard, hang in there because the ride is well worth it!
Ms. Klein's knack for hitting the one-liner zingers with impeccable timing had me laughing out loud more times than I could count. While Poppy may be the "serious" character in the bunch, her inner thoughts, along with dialog, is laced with hilarity. And then there are the supporting characters, Poppy's Aunt Ginny being the chief ringleader. Her zany antics, as she leads her band of biddies in their quest for mischief and mayhem, kept me entertained every step of the way. Thrown in for more laughs are a young Eastern European narcoleptic housemaid, a houseful of wine tasting tourists, and a battle between the resident cat, Figeraro, and the naughty visiting teacup Pomeranian, Tammy Faye Baker.
Of course being a cozy mystery book there is a murder. One of the guests at Poppy's B & B drops dead during a wine tasting event. The author's attention to detail in setting up the murder and suspects is top notch and the clues and red herrings she plants are cleverly plotted. With plenty of suspects to keep a motivated reader guessing (I was more than happy to sit back and enjoy the story as it unfolded instead of trying to puzzle it out) the final reveal showcased another wickedly clever twist that takes the award for the most creative I've ever read!
Running a B & B along with dividing her time between providing gluten-free bakery items for a coffeehouse and desserts for a restaurant, Poppy spends a lot of time in the kitchen. All the mentions of food will leave the reader craving goodies and the author shares some of those recipes at the back of the book. I couldn't pass up the opportunity to bake her recipe for Gluten-Free Lemon Curd Muffins since lemon is my youngest granddaughter's favorite flavor. I appreciated that the recipe calls for "gluten-free" flour instead of a bunch of different flours, which made the recipe much easier. While not specified, I used a cup-for-cup gluten-free substitute (such as King Arthur Flour or Bob's Red Mill blend) so there's no need to mess with xanthan gum. I also appreciated the recipe calls for pre-made, jarred lemon curd. With these conveniences, it didn't take long to mix up and start baking. Super moist and oh so flavorful thanks to the generous amounts of lemon zest, lemon juice, and lemon curd, these are a delicious treat for breakfast and snack time, or serve with a dollop of ice cream for dessert!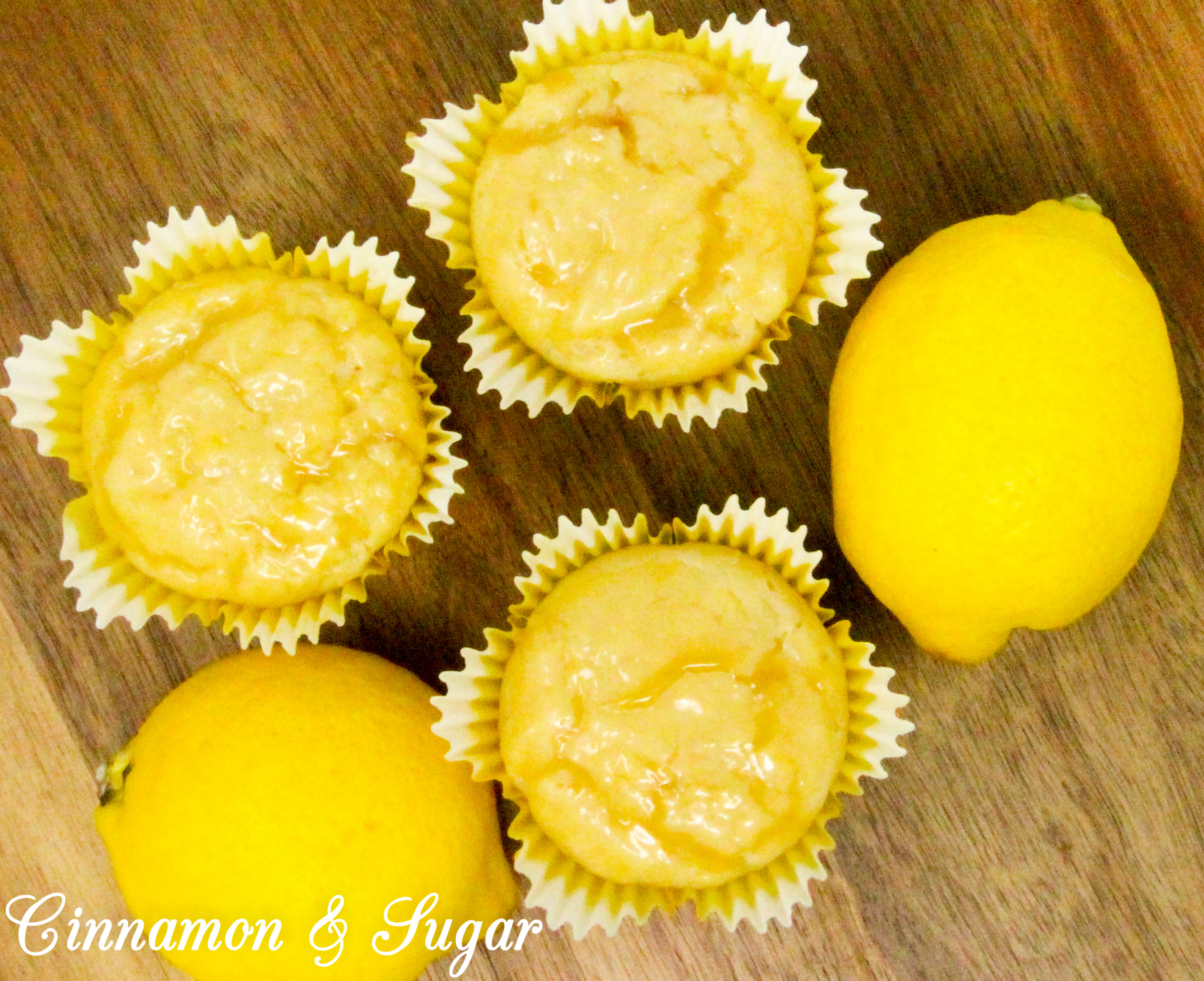 Amazon Synopsis
It's vintage Poppy McAllister when the gluten-free baker and B&B owner tries to solve a murder at a Cape May winery . . .
When Poppy and Aunt Ginny agreed to host a Wine and Cheese Happy Hour for a tour group at their Butterfly House Bed and Breakfast on the Jersey Shore, they never anticipated such a sour bunch. Grumpy guest Vince Baker should be in a better mood—he's filthy rich and on his honeymoon with his much younger wife Sunny, who seems to dote on him almost as much as her high-spirited teacup Pomeranian, Tammy Faye Baker.
But the honeymoon is over when Vince drops dead the next day touring the Laughing Gull Winery. Turns out he's been poisoned, and it seems like everybody on the tour is hiding something. Now Poppy has to put her gluten-free baking on the back burner and bottle up her feelings for the two men in her life while she charges after a bitter killer with a lethal case of sour grapes . . .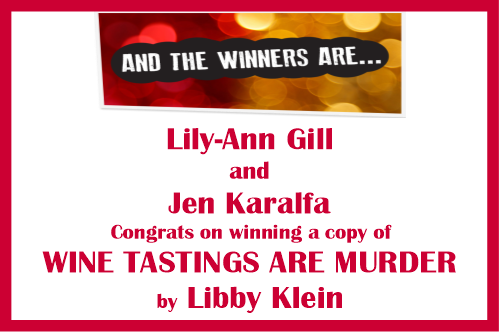 A special thanks to Libby Klein for providing two lucky winners with a print copy of WINE TASTINGS ARE MURDER. Contest limited to U.S. residents and ends Sunday, December 13, 2020 at 11:59 pm PST. Please use the Rafflecopter box located below to enter. The winner will be announced on this page and on Cinnamon & Sugar's Facebook page, as well as notified by email (so check your spam folder!)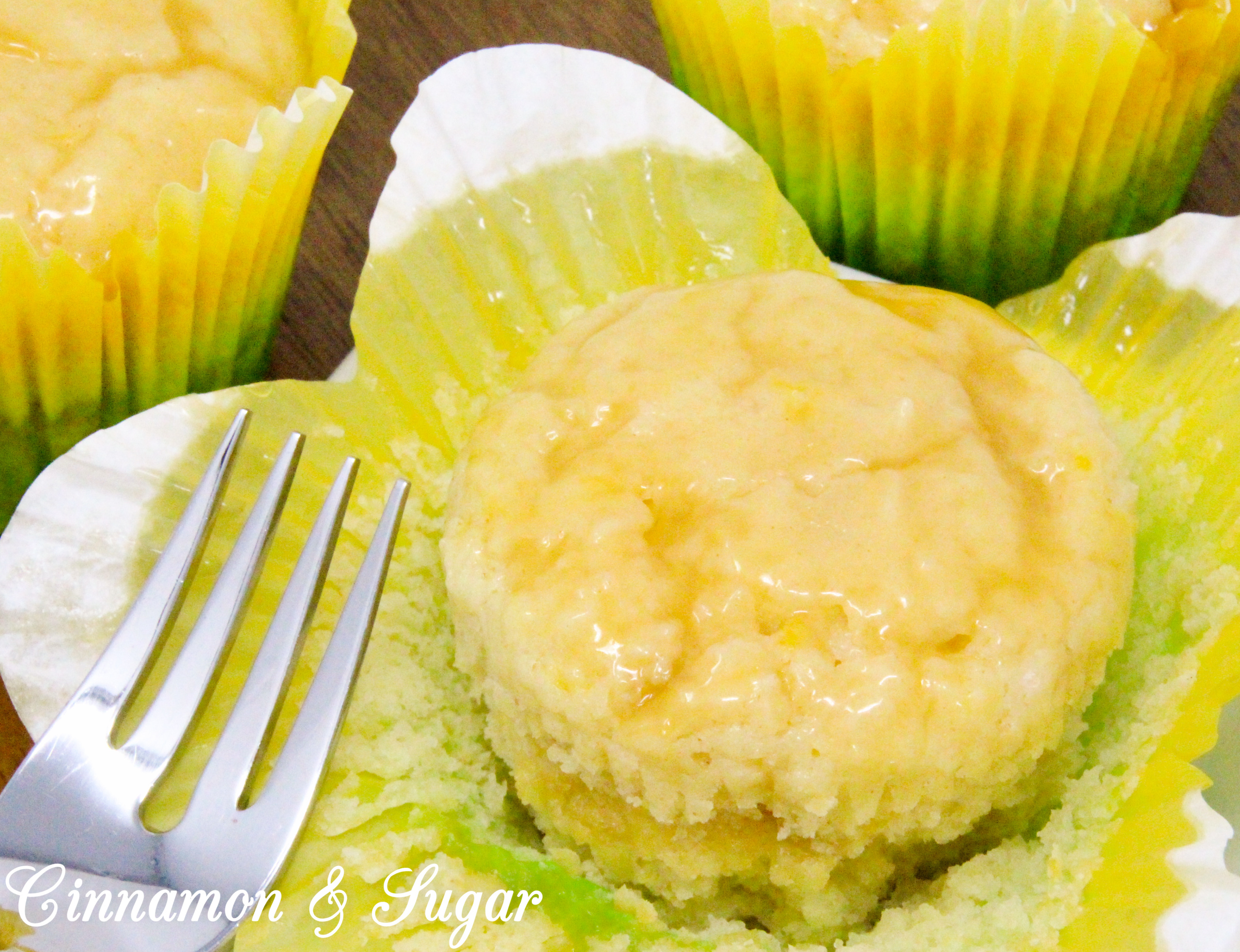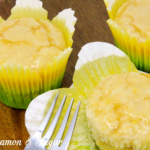 Gluten-Free Lemon Curd Muffins
Ingredients
2-1/2

cups

gluten-free flour (such as gf cup-for-cup / or you may use all-purpose flour)

1-1/2

teaspoons

baking powder

1/2

teaspoon

baking soda

1

teaspoon

pink salt

3/4

cup

sugar

Zest of 2 large lemons

1/4

cup

juice from the 2 lemons you zested

1

cup

sour cream

1/2

cup

butter, melted

2

large

eggs

1

teaspoon

vanilla extract

1

jar lemon curd
Instructions
Preheat oven to 375 degrees (F) and grease a 12-cup muffin tin or line with cupcake papers.

Place the gluten-free flour, baking powder, baking soda, and salt in a large bowl and whisk until combined.

Add sugar, lemon zest, lemon juice, sour cream, butter, eggs, and vanilla to a mixing bowl and beat until well combined, 2 - 3 minutes.

Add the dry ingredients to the mixing bowl and mix on low just until combined. Be sure to not over-mix your batter, or you'll have rubbery muffins. The batter will be slightly stiff.

Fill each muffin cup halfway with the batter. Make a little well in the center with the spoon. Add 1 tablespoon of lemon curd into each muffin hole in the well you made. Top with the remaining batter to cover the lemon curd. Smooth out the tops if you want rounded muffins out of the oven. Mine didn't change shape at all as they baked.

Bake 15 - 20 minutes until lightly golden brown and a toothpick inserted in the center comes out mostly clean.

Leave to cool in the pan for at least 10 minutes. I brushed the top of the warm muffins with a pastry brush dipped in the remaining lemon curd, but that's optional.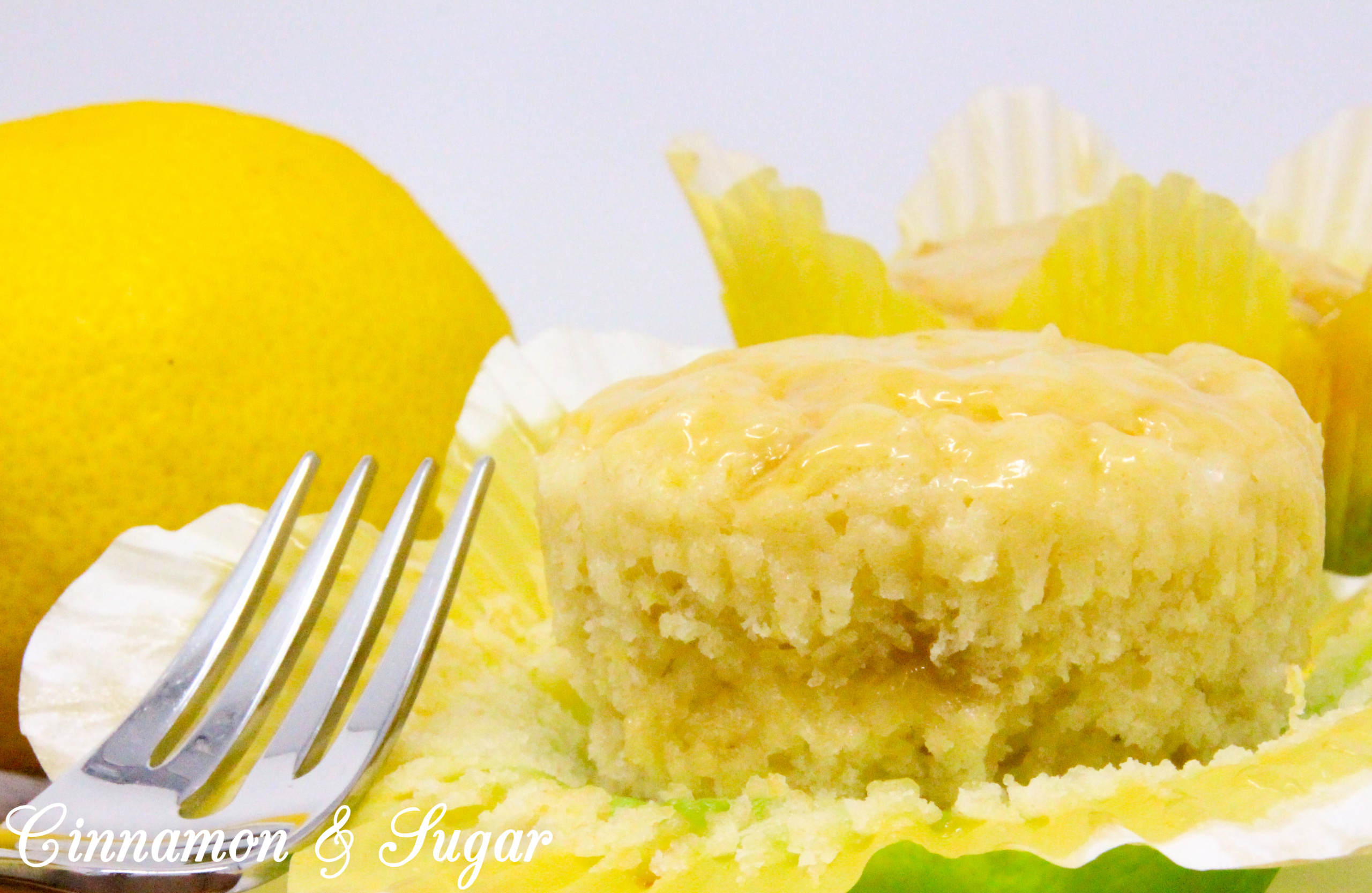 Pin to Pinterest: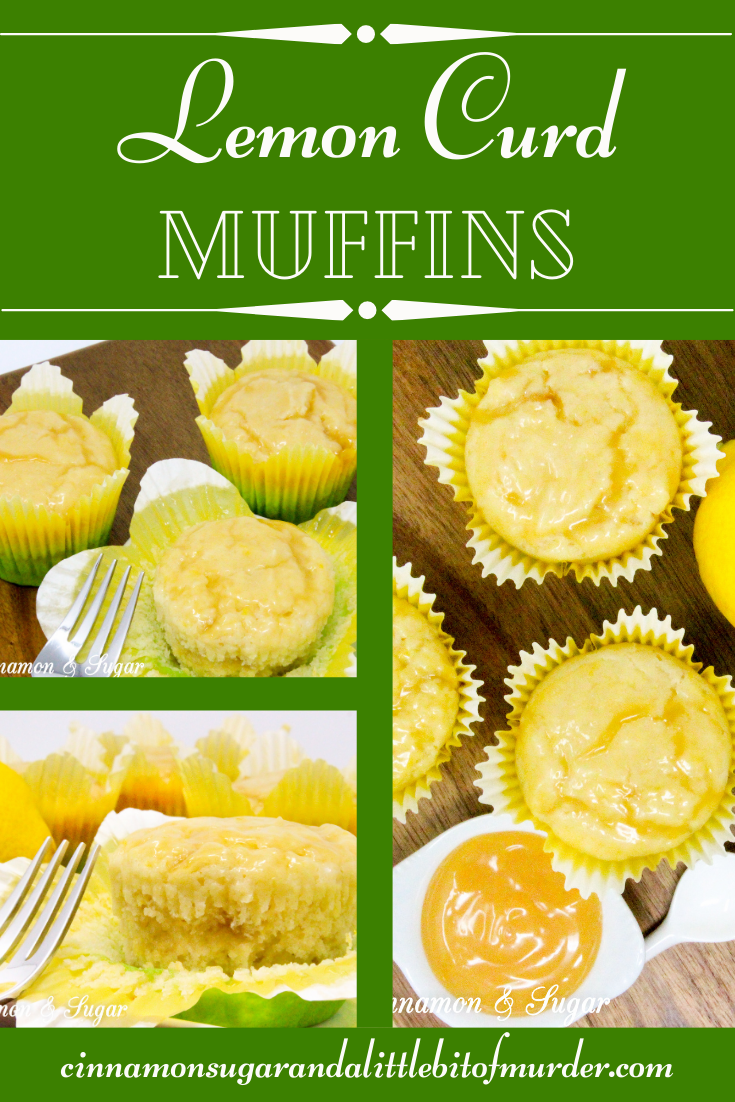 I was provided with an advance copy. All thoughts and opinions are my own.