Back in October when I attended the Ladies of Intrigue conference in Huntington Beach, I had the pleasure of listening to a panel discussion that included author Linda O. Johnston. Later that day I had the opportunity to meet her and talk a bit about her books. Linda writes a couple of series but the book that caught my attention was TO CATCH A TREAT from her Barkery & Biscuits Mystery series. First off, I loved the play on the title since To Catch a Thief with Cary Grant is one of my favorite classic movies. Next, the adorable cover with the darling dogs and delectable showcase of goodies invited me in. And then as I began reading, the well crafted plot with the interesting and well-developed characters kept my attention as I turned the pages.
The protagonist, Carrie Kennersly, is endearing with her close relationship to her brother. She is very protective and has become almost a mother to him after their parents divorced and went on to create new families. Carrie also has a soft heart when it comes to animals, working both as a vet technician in addition to owning a bakery that caters to pets (and humans too). The author weaves information into the story about pet rescue shelters with a plea to help find forever homes for these animals…which adds to the appeal of the book. The setting of Knobcone, California is a delightful, beautiful place. The descriptions of the mountains and lake have me curious if the setting was based on Big Bear, a mountainous community not too far from where I live and a location I have visited often. Even if not, it was still fun to imagine it as that location.
Since Carrie Kennersly owns two bakeries, one for pets and one for humans, it's a natural that the author includes recipes for each at the back of the book. All the recipes sound delicious, both for myself and for our grandpuppy. A special thank you to Linda for allowing me to share the recipe for LA Lime Pie. Using three pantry/refrigerator staples for the filling, which is poured into a prepared graham cracker crust, this dessert is super quick and easy to make. However, the resulting creamy, custard-like sweet-tart filling tastes like it could be a labor intensive dessert and is oh so yummy! While it's not a traditional holiday dessert, the cool, refreshing flavor is a nice change from heavily spiced fare and I know that LA Lime Pie will be highly requested in my family throughout the year.
Amazon Synopsis
Carrie Kennersly, veterinary technician and owner of the Barkery and Biscuits bake shop, agrees to a day of hiking with her brother Neal—mostly because she wants to meet and critique his latest romantic interest, Janelle Blaystone. But instead of judging her, Carrie feels only sympathy for Janelle, whose beloved black Labrador, Go, was recently dognapped.
Janelle thinks the culprit is Ada Arnist, a wealthy homeowner spotted at the dog park where Go was stolen. Soon after Janelle confronts Ada, though, the woman is found dead. With Janelle and Neal on the suspect list, Carrie must solve the mystery before the police bark up the wrong tree.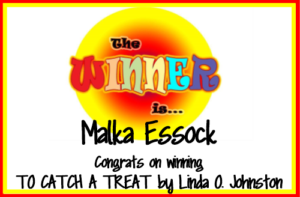 I am happy to be able to provide an autographed copy of TO CATCH A TREAT for one lucky winner! Limited to U.S. residents only. Contest ends Thursday, December 22, 2016 at 11:59 pm PST. Please use the Rafflecopter box located below the recipe to enter. The winner will be announced on this page and on Cinnamon & Sugar's Facebook page, as well as notified by email (so check your spam folder!)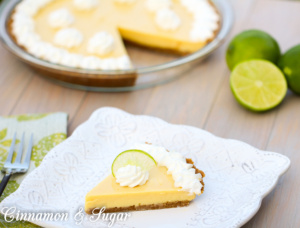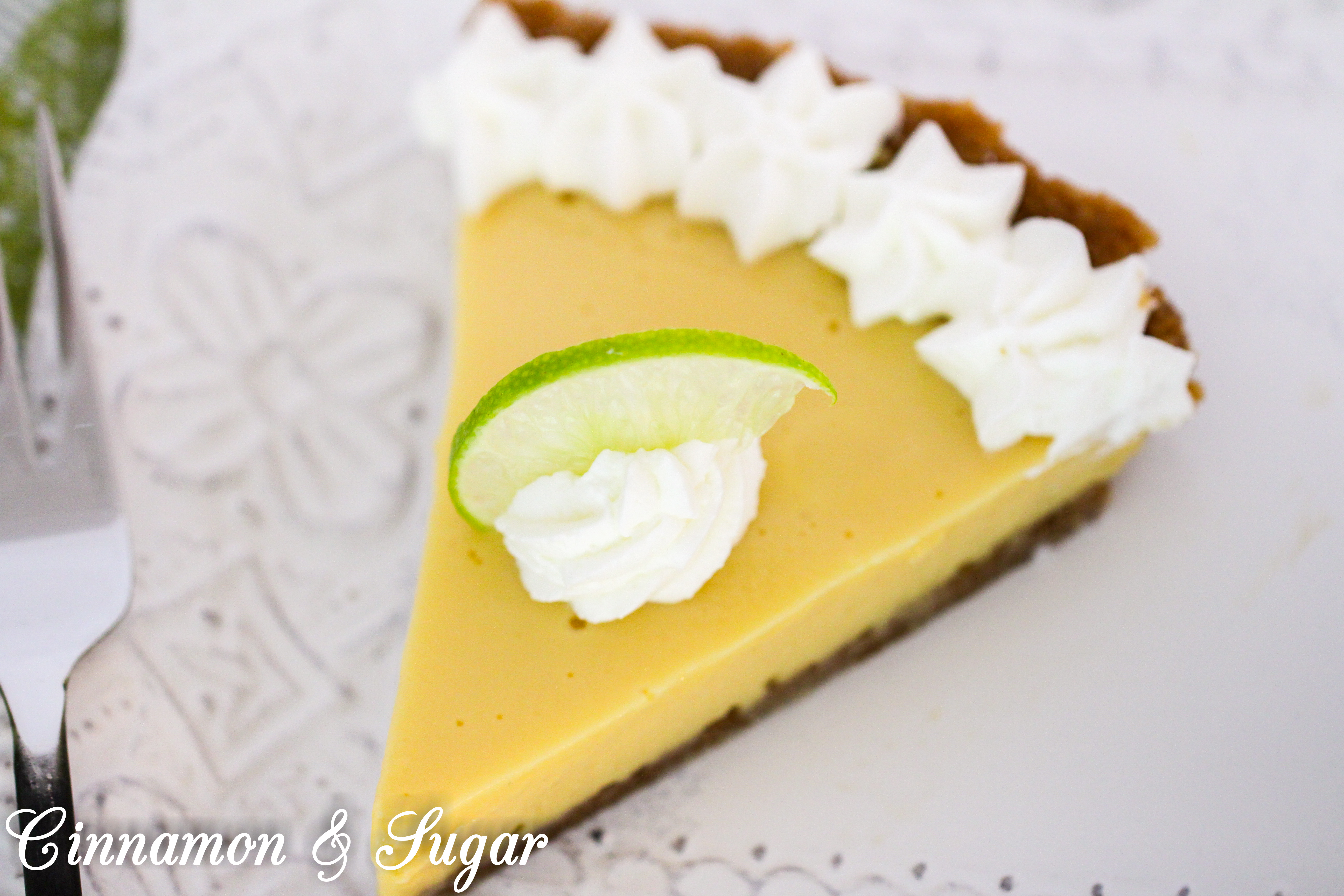 Ingredients
1 14-ounce can sweetened condensed milk
4 egg yolks
1/2 cup, or a little more, lime juice, preferably fresh
1 9-inch prepared graham cracker pie crust
Instructions
Preheat oven to 350 degrees (F).
Combine the condensed milk, egg yolks, and lime juice, and blend until smooth.
Pour the filling into the prepared pie crust and bake for 8 - 10 minutes.
Let the pie stand at room temperature for 10 minutes before refrigerating.
Chill completely.
You can put whipped cream on it, if you like, before serving.
Also, you can garnish it with lime slices.

Tips

If you want to make your own graham cracker crust mix 1-1/2 cups graham cracker crumbs (gluten-free is fine) with 1/4 cup sugar and 5 tablespoons melted butter. Pat into a 9-inch pie plate and chill for 30 minutes before adding the filling.
If you are concerned about consuming under-cooked eggs in the filling, bake the pie 15 - 18 minutes until the filling reaches 160 degrees (F).
https://cinnamonsugarandalittlebitofmurder.com/la-lime-pie/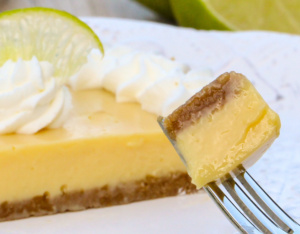 Pin to Pinterest: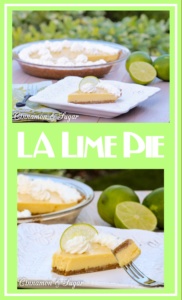 If you receive my blog post via email you will need to visit my website to view the video.