I'm very excited to be a part of the Great Escapes Virtual Book Tour presenting DEATH ON LILY POND LANE by Carrie Doyle! I'm happy to say that I actually had the chance to read DEATH ON WINDMILL WAY, the first book in her Hamptons Murder Mystery series before starting this second book, and while not necessary to read in order, it's nice when it works out that way. Be sure to check out the very generous giveaway the author is providing: a print set of BOTH books!!!
While I enjoyed the first book in this series I felt like Carrie Doyle found her stride with DEATH ON LILY POND LANE. This mystery starts out quickly at the beginning of the book and pulls you in. She has included secondary mysteries that build the suspense and kept me turning pages until the reveal, which had it's own heart-stopping action. Antonia Bingham, the owner and chef at Windmill Inn, is an interesting protagonist. Recovering from an abusive marriage to a policeman, she has a deeply ingrained distrust of the "law". Yet as she gets pulled into the murder mysteries, she must grow and learn to trust even if it's only a bit. She also shows more confidence from book one to book two and it's a delight to see Antonia find her stride and find out what she's capable of. While there's some romance in the book, it's not an overwhelming component of the story and I found it to be a more realistic depiction of the real world.
As an innkeeper and chef, Antonia keeps a strong food theme running through the book…be prepared to become hungry while reading! While there aren't any recipes included with the book, Carrie Doyle has graciously provided a recipe for Christmas Crackle. According to Carrie, "When I went to boarding school my roommate's mother would send us "Christmas Crackles" and now I make them for my boys. They actually sell out at their school bake sale very quickly." Using only three simple ingredients and no baking, Christmas Crackles are a cross between cookies and candy. Once I made them I remembered that my mother used to make these when we were young but we called them "Haystacks"…I like Christmas Crackles much better but no matter the name, these are oh so yummy!
Amazon Synopsis
Death on Lily Pond Lane
Springtime in the Hamptons comes late, but it's worth it! Brisk walks on the bright chilly beach, cinnamon buns at tea time, blooming forsythia and….murder? Innkeeper Antonia Bingham has hit her stride as the proprietor of East Hampton's Windmill Inn. After solving a series of murders, Antonia has taken on more work as an estate manager, giving her entree her into some of the area's most glamorous homes. Once inside, Antonia checks the heat, looks for leaks or damage, and finds the occasional dead body. As the police can't be trusted, it's up to Antonia—a modern day Miss Marple, with an overly enthusiastic adoration of carbs and a kamikaze love-life—to put her skills of deduction to use. Nestle in with a steaming mug of your favorite tea and get ready to peek behind the gates of the mansions of the Hamptons, as Antonia Bingham solves another shocking and devastating murder.
Death on Windmill Way
The Hamptons are known for beautiful beaches, luxurious living, millionaire mansions, and now…murder! Antonia Bingham, a renowned chef and the new owner of East Hampton's Windmill Inn, escaped to the Hamptons to get away from a harrowing past. Yet now she finds herself in more danger than ever when she discovers the inn's previous owners may have been victims of murder. Will her overly inquisitive personality be her downfall as she digs up secrets in her attempt to solve the crime?
In the first book of the "Hamptons Murder Mystery" series, bestselling author Carrie Doyle Karasyov (The Right Address; Wolves in Chic Clothing) brings readers behind the scenes for an exclusive glimpse of life within one of the most spectacular playgrounds of the rich and famous. Antonia's investigation weaves through the lives of the celebrities, year-round locals and the wealthy summer residents who all call the Hamptons home in her quest to reveal a dangerous killer.
A huge thank you to Carrie Doyle for providing one winner a print copy of BOTH the books in her Hampton's Murder Mystery series, DEATH ON WINDMILL WAY and DEATH ON LILY POND LANE. Some of the other tour participants are also giving away sets of books so check them out for additional chances to win. I've provided the links to their pages at the bottom.) Limited to U.S. residents only. Contest ends Tuesday, December 20, 2016 at 11:59 pm PST. Please use the Rafflecopter box located below the recipe to enter. The winner will be announced on this page and on Cinnamon & Sugar's Facebook page, as well as notified by email (so check your spam folder!)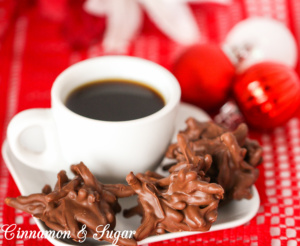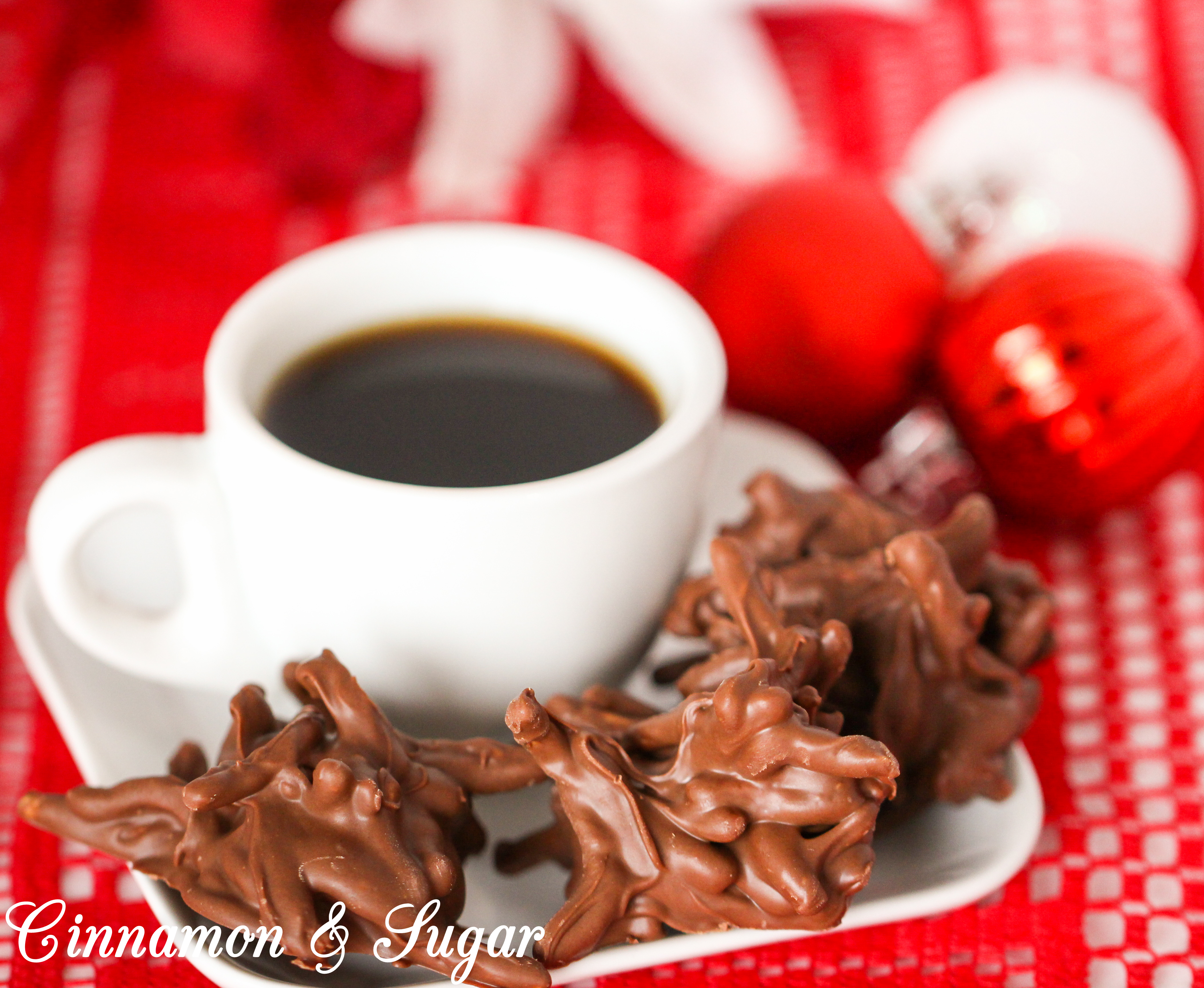 Ingredients
One package of semi-sweet chocolate morsels (approx. 12 oz.)
One package of butterscotch morsels (approx. 11 oz.)
One can canister (approx. 5 oz.) of La Choy Chow Mein Noodles
Instructions
In a medium-sized pan, melt the chocolate and butterscotch together over low heat until entirely melted.
Stir in the chow mien noodles until they are completely coated with the chocolate mixture.
On a tray lined with wax or parchment paper, use a tea spoon to scoop the mixture and arrange into little clusters.
Freeze until hard.*
Let thaw 15 minutes before eating (to save your teeth.)

Tip

*You can also refrigerate these if you're going to consume within a few days but for long term storage it's best to freeze.
https://cinnamonsugarandalittlebitofmurder.com/christmas-crackles/
Pin to Pinterest:
If you receive my blog post via email you will need to visit my website to view the video.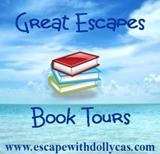 December 12 – A Holland Reads
December 12 – A Blue Million Books
December 13 – Community Bookstop
December 14 – Melina's Book Blog
December 14 – Island Confidential
December 15 – The Power of Words
December 15 – StoreyBook Reviews
December 16 – Cozy Up With Kathy
December 16 – Deal Sharing Aunt
December 17 – Cinnamon, Sugar, and a Little Bit of Murder
December 17 – Escape With Dollycas Into A Good Book
December 18 – 3 Partners in Shopping, Nana, Mommy, &, Sissy, Too!