IRISH COFFEE MURDER by Leslie Meier, Lee Hollis, and Barbara Ross, is the perfect novella trilogy to cozy up with and read while imbibing an Irish coffee concoction and nibbling on corned beef and cabbage with a side of Irish soda bread… or one of the other recipes featured in the book. Each individual novella is a standalone mystery with Irish Coffee as the theme and features the author's much-loved series characters. If you're new to the author, this is the perfect opportunity to be introduced to the series. And if you've been a long-time fan, you'll enjoy catching up with your favorite characters while you wait for the authors' next releases. Despite the shortened length of each story, the authors do a marvelous job of setting the stage, capturing the essence of St. Patrick's Day, and creating a murder for the heroines to solve. The novellas are well-plotted with a quick pace, yet the stories never feel rushed.
I enjoyed Leslie Meier's IRISH COFFEE MURDER with the Irish step dancing theme. And, of course, you can always count on Lee Hollis delivering laugh-out-loud humor and their book, DEATH OF AN IRISH COFFEE DRINKER, didn't disappoint.
And lastly, PERKED UP by Barbara Ross rounds out the trilogy. In this instance, the best story was saved for last. I was completely enthralled from the beginning as protagonist, Julia Snowden, is home with her mother, her friend, and Captain George, when the power goes out. A dark, cold, and snowy St. Patrick's night seems to call for Irish coffee and a ghost story involving an unsolved 150-year-old murder. As Captain George shares the tale, more family and friends arrive and they each share their take on what actually happened. As Irish coffees are passed around, the group tries to solve the case. The author's storytelling prowess is on full display and her attention to detail made the tale come to life. I was equally fascinated by Ms. Ross's afterward and the research she's done to include some of Maine's Irish history in her story. When I'd read the very last word, it became clear that friends, drinks, food, and tall tales make for the very best St. Patrick's Day.
While there are other recipes in the book to try, I was immediately drawn to the recipe for Irish Soda Bread, provided by Ms. Ross. I loved how she came to have the recipe (see the recipe below for the story) plus it sounded delicious and easy to make. And it proved to be both! It's basically a one-bowl bread that comes together quickly. The sweet raisins complemented the texture of the bread. My husband especially enjoyed toasted slices slathered in butter for breakfast, but he was equally happy to eat some with a bowl of soup. I hope you enjoy it as much as my family does!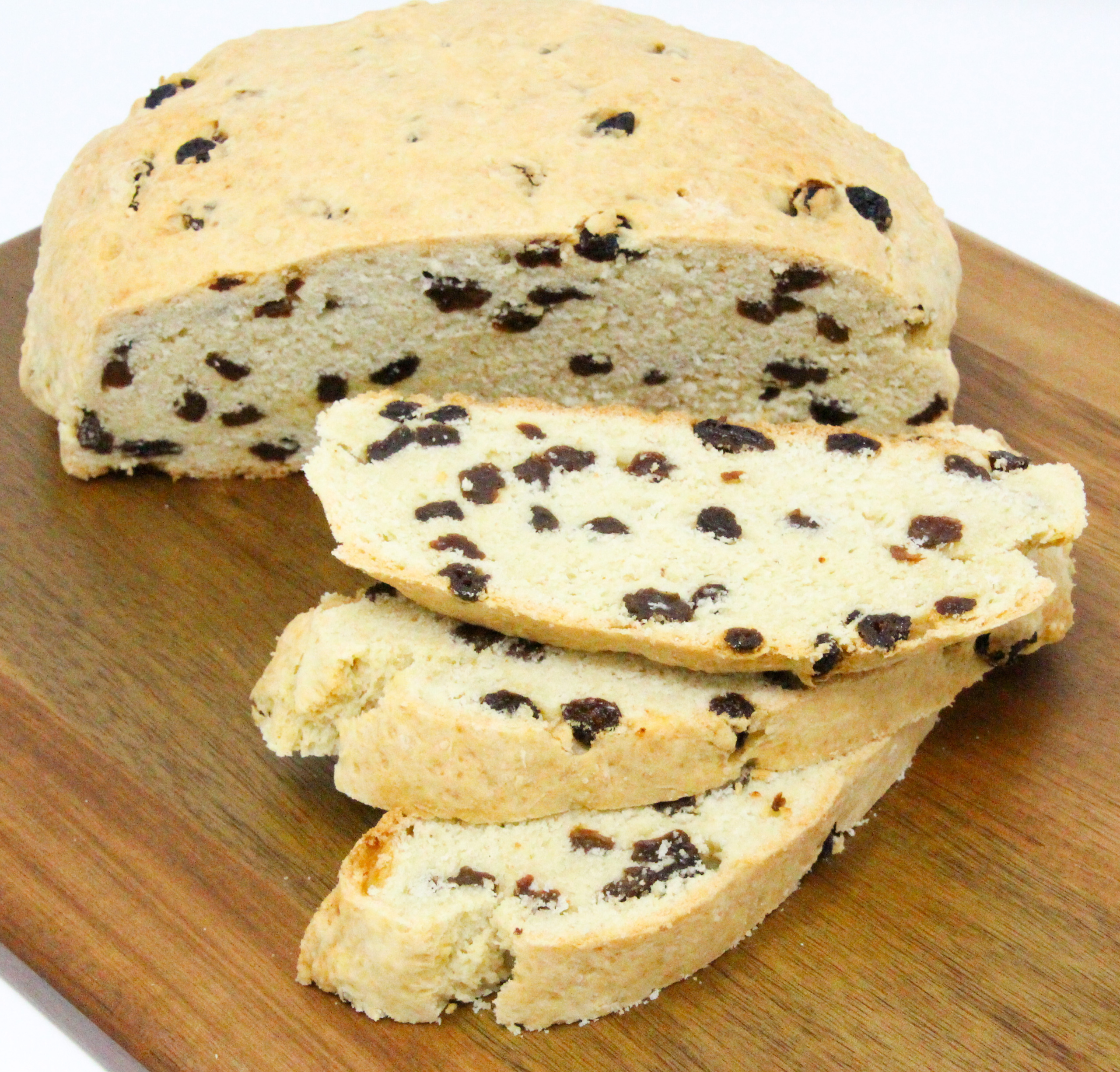 Amazon Synopsis
You don't need to be Irish to enjoy St. Patrick's Day in Maine, where the chilly March weather offers the perfect excuse to curl up with an Irish coffee. But someone may have spiked this year's brew with
murder . . .
IRISH COFFEE MURDER by LESLIE MEIER
Part-time reporter Lucy Stone is writing a piece for the Courier about four Irish step dancing students from Tinker's Cove on the cusp of making it big. But the story becomes headline news for all the wrong reasons when one girl's mother is found dead in her bathtub. Did a stage mom take rivalry too far, or is some other motive at play?
DEATH OF AN IRISH COFFEE DRINKER by LEE HOLLIS
As owner of Bar Harbor's hottest new restaurant, Hayley Powell offers to cater the after-party for popular comedian Jefferson O'Keefe, who's playing his old hometown for St. Patrick's Day. But it's no laughing matter when Jefferson keels over after gulping down his post-show Irish coffee, leaving Hayley to figure out who decided this joker had gone too far . . .
PERKED UP by BARBARA ROSS
It's a snowy St. Patrick's Day in Busman's Harbor. But when the power goes out, what better way for Julia Snowden to spend the evening than sharing local ghost stories—and Irish coffees—with friends and family? By the time the lights come back, they might even have solved the coldest case in town .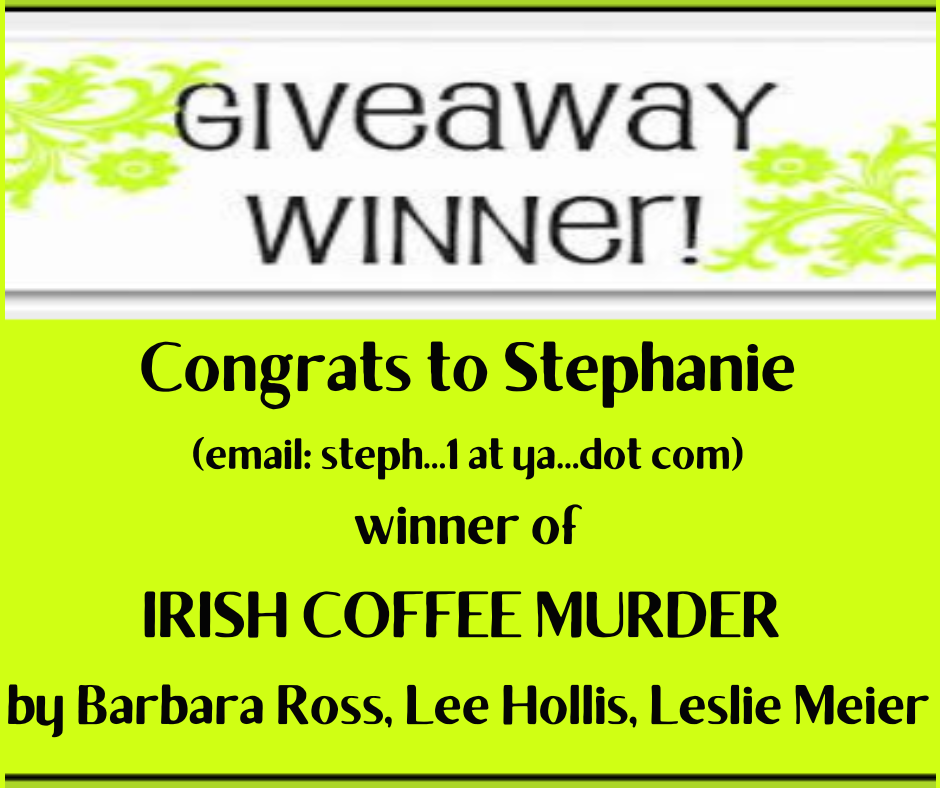 A special thanks to Barbara Ross for providing a print copy of IRISH COFFEE MURDER! Contest ends February 1, 2023 at 11:59 pm PST and is limited to U.S. residents only. Please use the Rafflecopter box located below to enter. The winner will be announced on this page and on Cinnamon & Sugar's Facebook page, as well as notified by email (so check your spam folder!)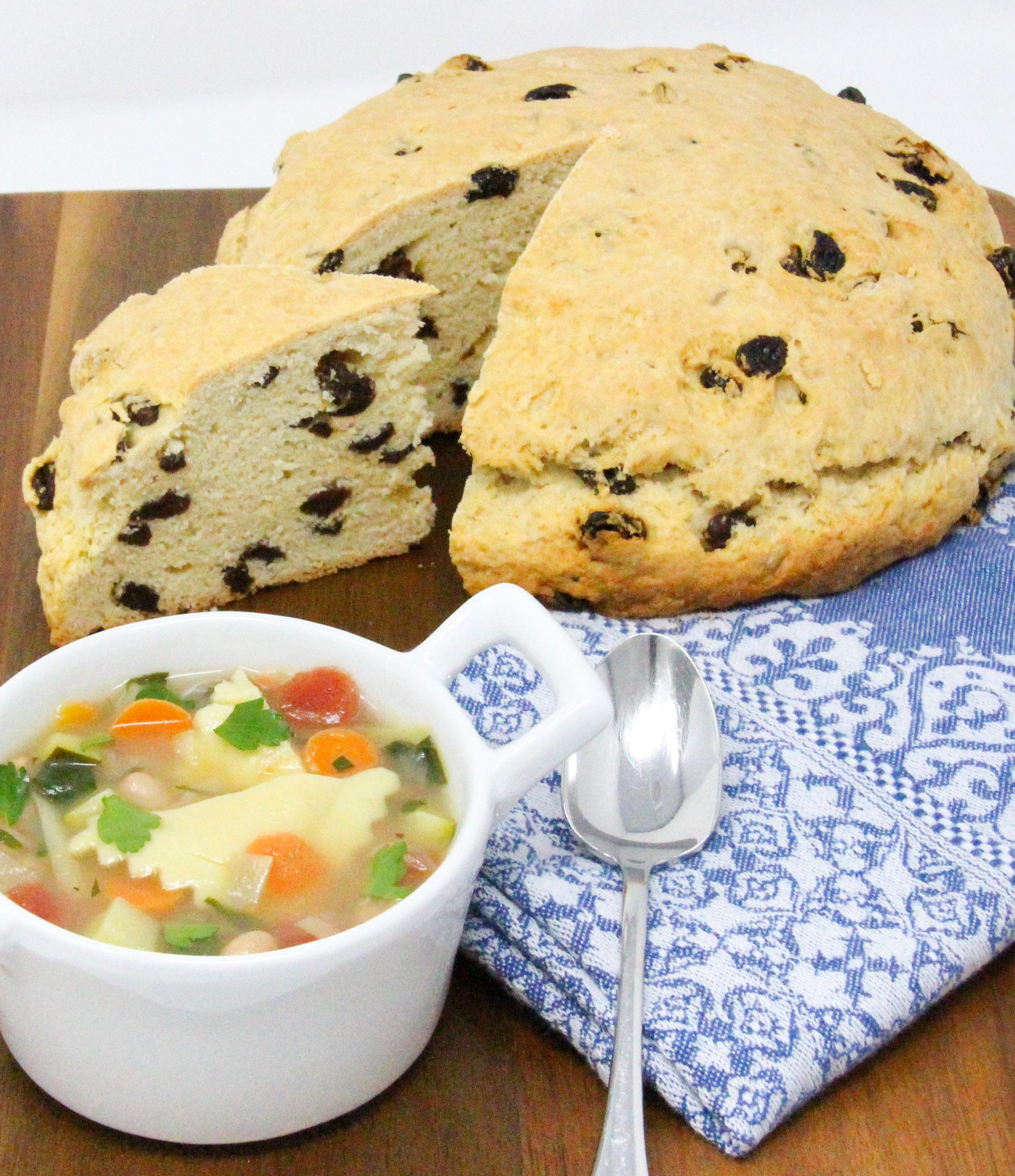 Vee's Irish Soda Bread
In Perked Up, I gave the task of making the Irish soda bread to Vee, one of the two bakers in our story. In the real world, the recipe comes from my husband's sister's husband's mother (got it?), Marie Kent. Though it sounds like a distant relationship, Marie and I attended holiday gatherings, weddings, showers, graduation parties, and funerals together for years, outliers in my husband's huge Italian-American family. Marie was fiercely proud of her Irish heritage and never understood how she ended up in a family that drank gallons of coffee instead of tea. She is greatly missed.
Makes one loaf
Ingredients
3-1/3

cups

flour

6

teaspoons

baking powder

1

teaspoon

salt

1/3

cup

sugar

1/2

cup

butter, softened

2

eggs, slightly beaten

3/4

cup

milk

1

cup

raisins

Oil for greasing pan
Instructions
Preheat oven to 350 degrees (F).

Mix flour, baking powder, salt, and sugar.

Work in butter with your hands until the mixture has the consistency of cornmeal.

Whisk eggs and milk together, stir into dry mixture to blend.

Pat into a lightly oiled 9-inch cake pan.

Bake approximately one hour until crust is golden and toothpick comes out clean.
Pin to Pinterest: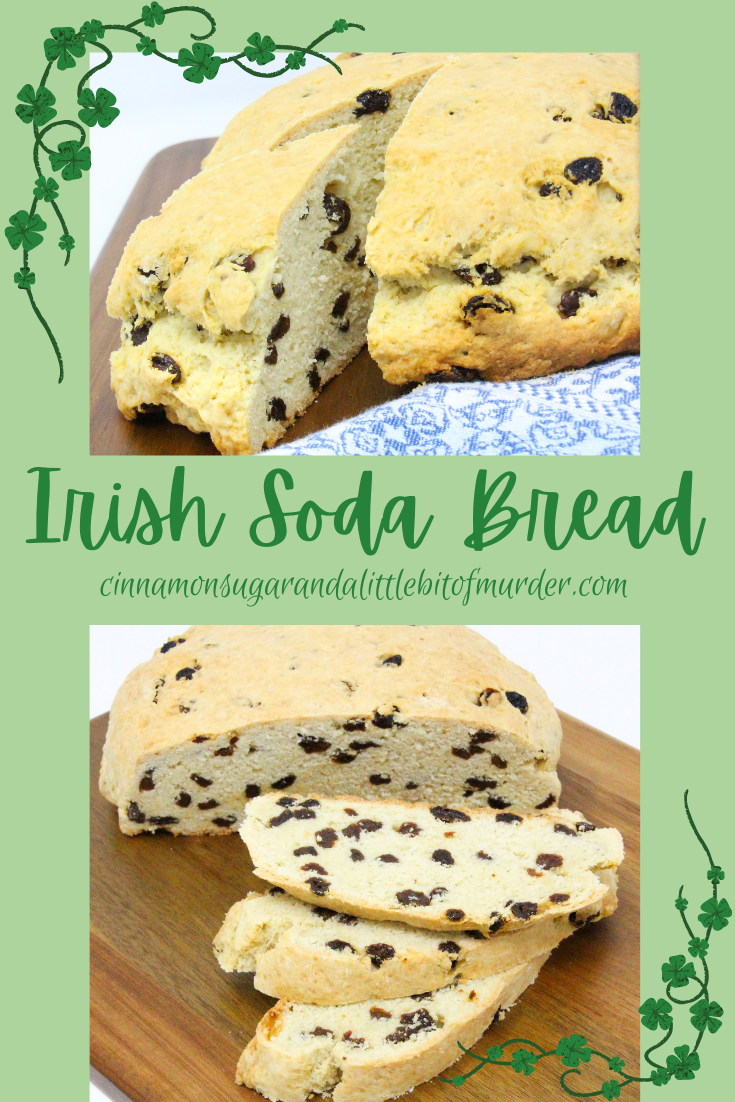 I was provided with an advance copy. All thoughts and opinions are my own.