FATAL FUDGE SWIRL is the third book in the Ice Cream Shop Mysteries by Meri Allen. When you combine an ex-CIA librarian with a diva cat "starring" in a romantic comedy filming in town (at least according to Sprinkles the cat) and the town ramping up for their Halloween bash, you've got a terrific basis for a fun read. And to make it even more intriguing, an over-the-top Halloween-themed wedding is taking place at the bride's Inn. That is, until she's discovered murdered the night before the nuptials. Ms. Allen knows how to spin a tale to pull you in with non-stop action interspersed with some humor and yummy frozen confections! Protagonist Riley Rhodes is a disgraced ex-CIA librarian. After leaving government service, she lands in the quaint town of Penniman, Connecticut, running her friend's ice cream shop. Her father owns the local used bookstore, The Penniless Reader, and I loved seeing their interaction and support of each other. I especially enjoyed that some scenes are centered around the bookstore, allowing the reader to get to know Riley and her family even better.
While it didn't seem like Riley would need to get involved in the case of the dead bride, it proves otherwise when her good friend, Mary Ann, is accused of the crime. Mary Ann was the ex-wife of the groom and didn't appreciate the bride stealing her husband, the Inn's chef. As Riley observes the family and guests who'd gathered at the Inn for the wedding, it becomes obvious that there are many people who hated the victim, including her own adult children. There were suspects galore, and it was near impossible for me to settle on a single person. As the story unfolds, a separate mystery appears in the form of a letter that concerns George Washington. I was intrigued by the historical aspect of paper and ink production during that time frame and the subplot intertwines with the main plot effortlessly. Kudos to the author for coming up with a highly unusual murder method that only added to the fascinating read! There are hints of what may be in store for Riley in the next book, and I'm anxiously awaiting its arrival.
Running an ice cream shop leads to all sorts of delicious concoctions, frozen and otherwise. With a nod to the title of the book, Ms. Allen provides two hot fudge recipes at the back of the book. It was impossible not to be enthralled with her recipe for Fast and Fabulous Hot Fudge Sauce. Four simple ingredients, one saucepan, and just a few minutes of heating together create a delectable and rich fudge sauce for your ice cream. Or, if  you prefer, a spoonful to assuage your craving for chocolate!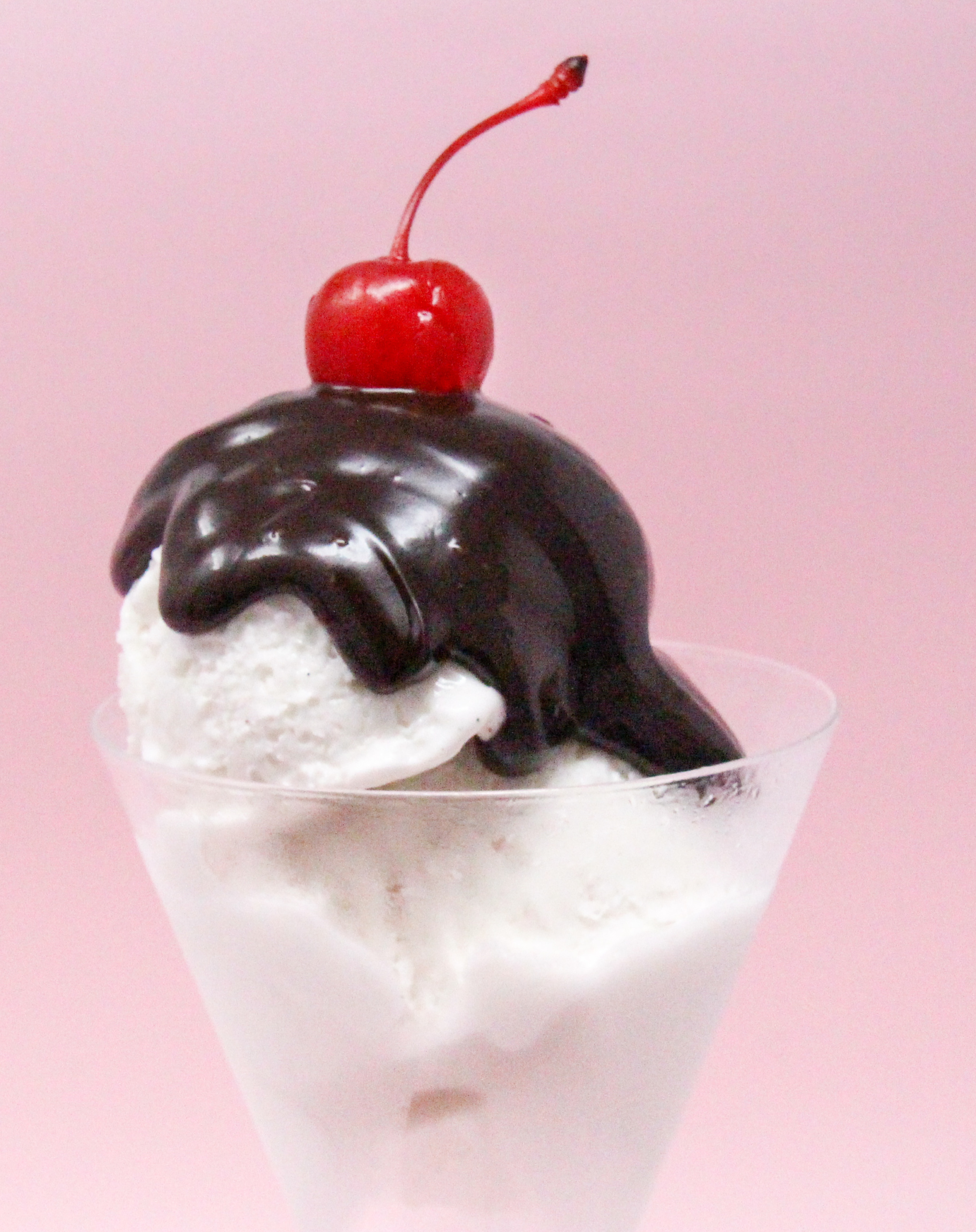 Amazon Synopsis
Former CIA librarian and amateur sleuth Riley Rhodes is loving her fresh start as the manager of the Udderly Delicious Ice Cream Shop. The leaves are turning, tourists are leaf-peeping, and Penniman, Connecticut is putting finishing touches on the weekend long Halloween Happening. But the village is also buzzing. Former child star Cooper Collins is overseeing the production of a romantic comedy that's filming on the town green and his domineering socialite mother, Diantha, is planning her lavish Halloween themed wedding at her Inn on the Green. Her fiancé has run the Inn's kitchen for years, ably aided by his recent ex-wife, chef Mary Ann Dumas. An old friend of Riley's, Mary Ann turns to her when the bride requests a spooky ice cream wedding cake.
But the weekend takes a frightful turn when Diantha is found dead and suspicion falls on Mary Ann. The cast of potential suspects is long—each wedding guest had a chilling motive to kill the vicious heiress. Can Riley unmask the murderer before another guest ends up on ice?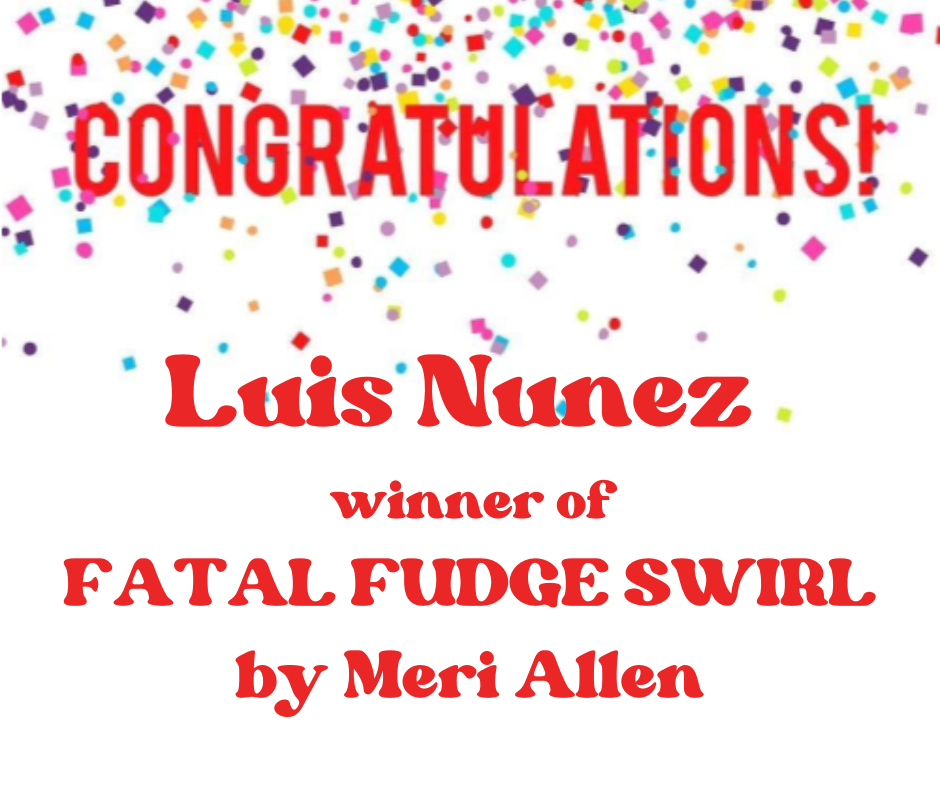 A special thanks to Meri Allen for providing a print copy of FATAL FUDGE SWIRL! Contest ends July 16, 2023 at 11:59 pm PST and is limited to U.S. residents only. Please use the Rafflecopter box located below to enter. The winner will be announced on this page and on Cinnamon & Sugar's Facebook page, as well as notified by email (so check your spam folder!)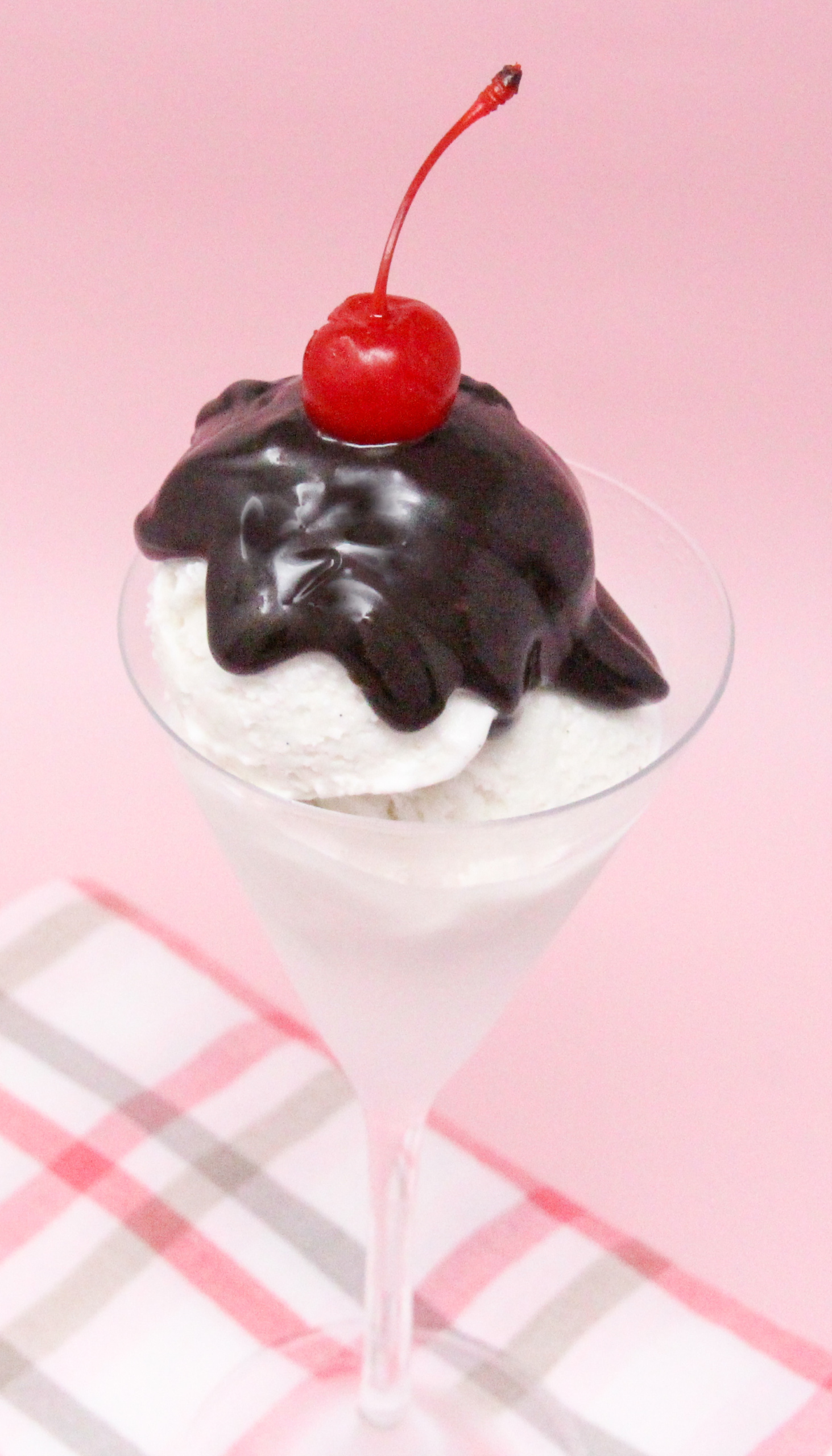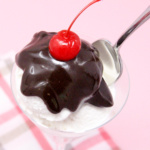 Fast and Fabulous Hot Fudge Sauce
Quick and easy, this recipe is a snap to whip up when you have a last minute need for a tasty ice-cream or cake topping. This makes four servings; it is easy to double.
Ingredients
1

cup

sugar

1

cup

heavy cream

1

cup

dark cocoa powder

1/2

cup

(1 stick) salted butter, cut into 8 - 10 pieces
Instructions
Put everything in a small sauce pan over medium heat. Stir constantly until the butter melts and everthing combines into a velvety smooth mixture.

Pour into a heat-safe container (mason jars work well) and cool.

Use while still warm or store it in the fridge and rewarm in a bowl of hot water until it's the temperature you like.
Cinnamon & Sugar's Notes:
I found that my cocoa didn't completely dissolve when I dumped everything into the sauce pan, and the fudge sauce was a bit gritty. I used an immersion stick blender and it took care of the problem. If you don't have a stick blender, I'd suggest whisking the cocoa and sugar together (in the pan), then slowly whisk in the heavy cream. Once all the cream has been whisked in, add in the butter.

I also made this using Silk Non-dairy Heavy Whipping Cream along with Earth Balance Vegan Margarine, and it worked beautifully! My husband loved the dairy-free version!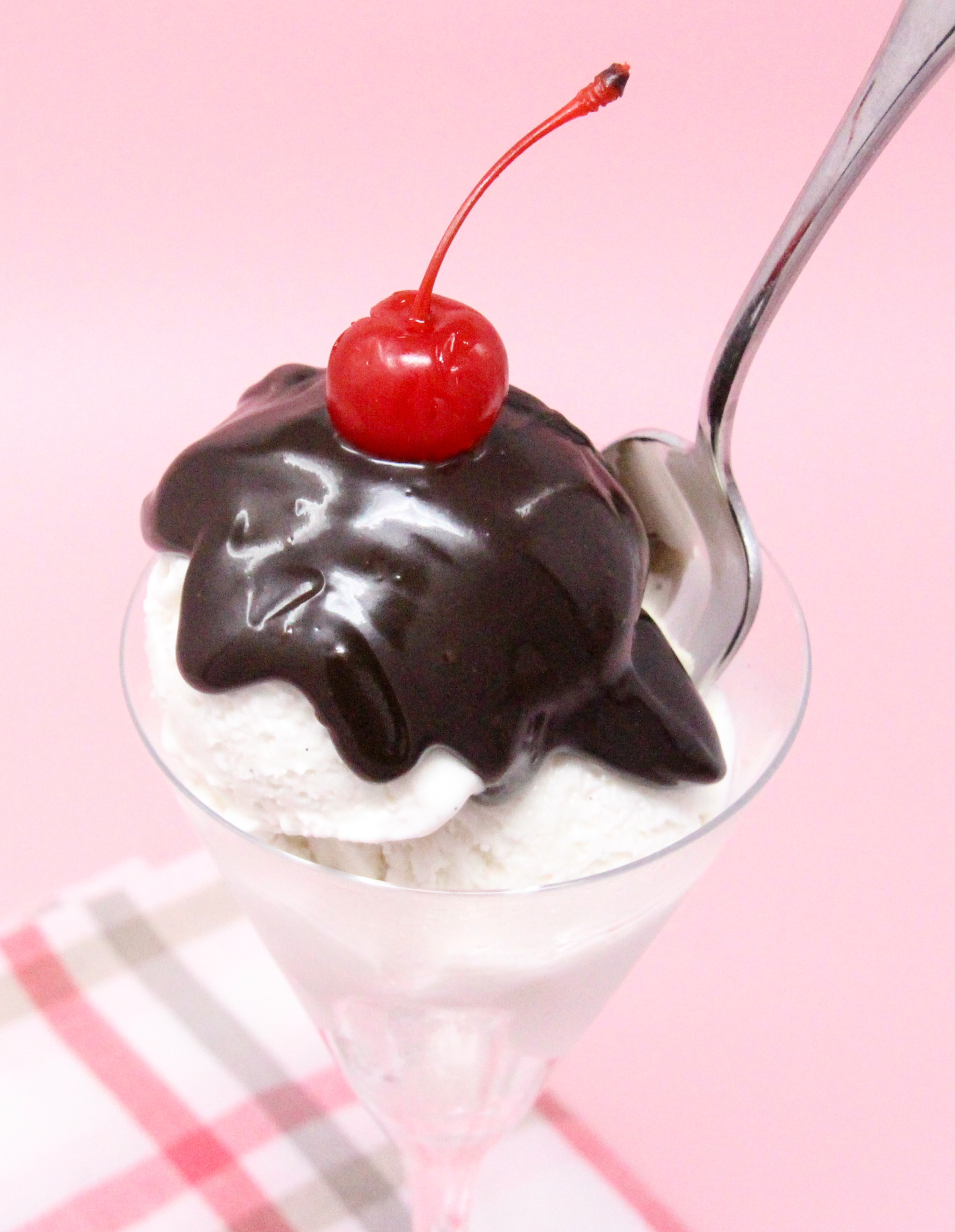 Pin to Pinterest: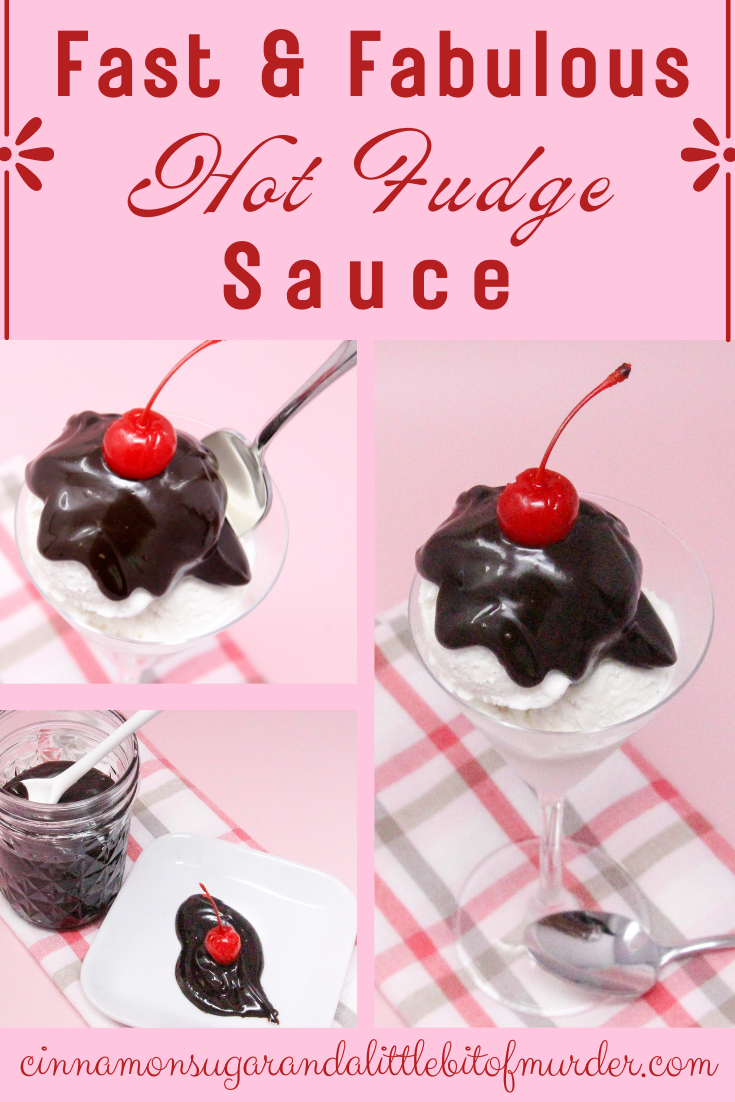 I was provided with an advance copy. All thoughts and opinions are my own.