GINGERDEAD MAN is the seventh book in the Five-Ingredient Mysteries by Maya Corrigan and is every bit as tasty as the previous books in the series. From the adorable holiday-themed cover to entice a reader, to the Dickens-themed holiday festival, to all the trimmings Christmas has to offer, Ms. Corrigan captured my attention. With vivid scenes described on the pages, I felt like I was there, experiencing the action right alongside the protagonist, Val Deniston. Val is a delightful character and I adore her relationship with her grandfather. Besides being family, they're also roommates and work together to solve crimes. Granddad is one of my favorite characters in the series. Despite his age, he's feisty and a go-getter. Not content to sit back and enjoy his golden years, Granddad snagged himself a newspaper column as The Codger Cook, despite not knowing how to cook. He's also obtained his private investigator's license and usually volunteers to play Santa for the annual holiday festival. Except that this year he's been booted out from the Santa position and demoted to playing the role of Ebenezer Scrooge. Despite his bah humbug attitude, Granddad still manages to imbue the role with some humor as he spouts off quotes from A Christmas Carol to fit a variety of situations.
When the new Santa is murdered right in front of Ebenezer Scrooge and Mrs. Clause, who's more of a vixen than a grandmotherly type, Val and Granddad know they'll have to sort out the clues. Ms. Corrigan sets the stage for a straightforward murder mystery but then throws in twists and turns that I didn't see coming. Granddad loves to spout off his theories, usually based on Hitchcock films, which added some humor and added to the enjoyment of watching the story unfold. There are clues to keep the sharp-eyed reader on track but, to be honest, this is one of those books I just wanted to sit back and enjoy the story. And enjoy it I did! I finished the book with a smile on my face and I'm looking forward to the next installment in this charming series!
Granddad's Codger Cook newspaper column touts his five-ingredient recipes. While he didn't know much about cooking when he started, Granddad has increased his knowledge and skill instead of relying on Val. As usual, Ms. Corrigan includes several five-ingredient recipes at the back of the book and they all sound fantastic. I was drawn to the recipe for Grasmere Gingerbread for several reasons. First, because I visited Grasmere many, many years ago and loved the region. While I didn't try any gingerbread during my visit (I was enraptured with their scones and Devonshire cream!) Second, I was intrigued by this famous gingerbread. Grasmere Gingerbread also has historical significance since it was created during Dickens' lifetime. It's easy to imagine that he might have enjoyed this tasty treat. And last, five ingredients (6 if you use the crystalized ginger) and no rolling out for gingerbread sounded almost too good to be true… but in this case it lived up to its reputation. Sweet with a slight spicy bite of ginger from the crystalized candied ginger, the edges are crunchy and the inside of the bars are slightly chewy – the perfect balance. This is one of those recipes my husband said I didn't need to bother finding any other taste testers because he was more than happy to eat the entire batch himself. I liked that it doesn't make a huge amount and it is one of the quickest and easiest cookies I've ever made. The next time we're in the mood for a treat that evokes the holidays, I'll be making this again!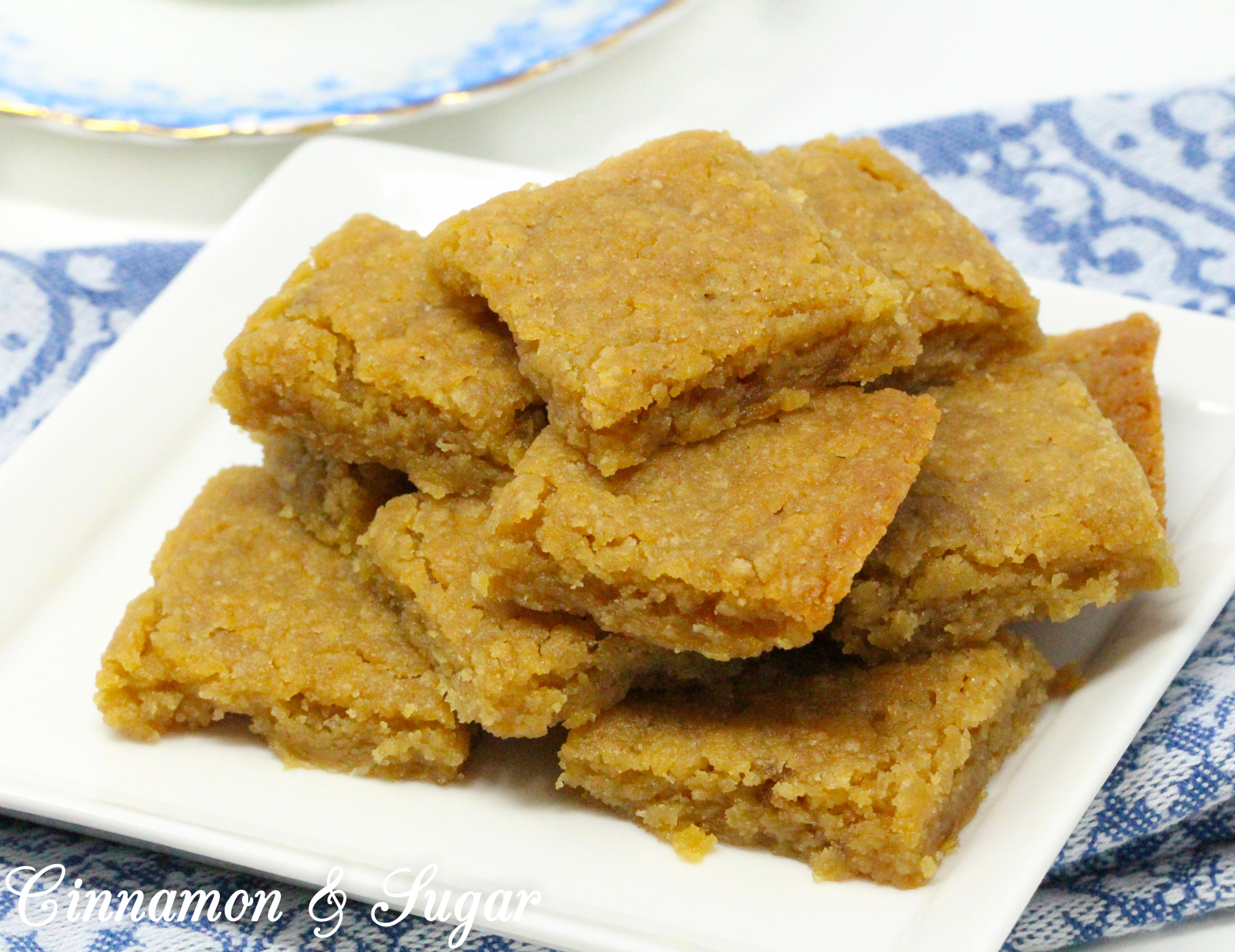 Amazon Synopsis
When Santa is sleighed by a poison gingerbread cookie at a holiday party, Val Deniston's reputation is on the line . . .

This holiday season Bayport, Maryland, is a dead ringer for Victorian London. Val and her grandfather are taking part in the Dickens of a Holiday festival. Val is hosting a private tea party serving the festival's costumed volunteers, who range from Dickens divas like Madame Defarge and Miss Havisham to Ebenezer Scrooge and old St. Nick himself.
But one costumed reveler may have gotten the holidays mixed up. The winner of the creepiest outfit, robed in black with a gift bag covering the head—okay, Ghost of Christmas Present, Val gets it—hands out gingerbread men with white icing skeleton bones. This year's sour Santa has none of the big fellow's mirth but plenty of his appetite, and it's no secret Santa loves cookies. But when the man in red turns blue, Val and Granddad have a cookie-cutter killer to catch before the New Year . . .
A special thanks to Maya Corrigan for providing one lucky winner with a print copy of GINGERDEAD MAN! Giveaway is limited to U.S. residents. Contest ends Wednesday, September 30, 2020 at 11:59 pm PST. Please use the Rafflecopter box located below to enter. The winner will be announced on this page and on Cinnamon & Sugar's Facebook page, as well as notified by email (so check your spam folder!)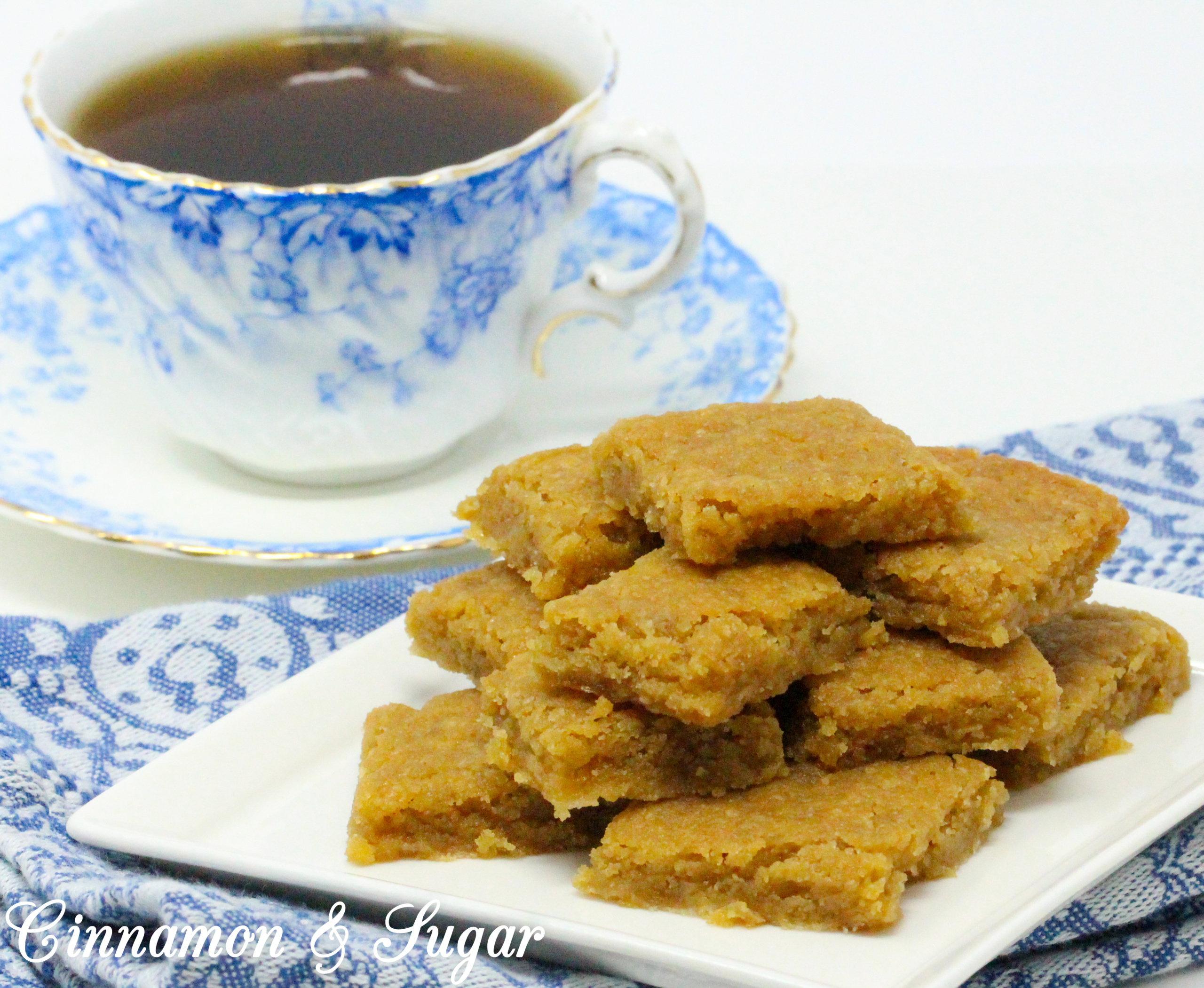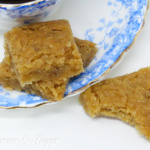 Grasmere Gingerbread
To make gingerbread (or gingerdead) men, you need more than five ingredients. You also have to roll out the dough and cut the shapes. Here's a gingerbread cookie you can make with fewer ingredients and without a rolling pin. This treat is so popular in England that people travel to the small town of Grasmere in the lake district just to buy it.
Ingredients
1

cup

+ 2 tablespoons flour

1/2

cup

+ 1 tablespoon light brown sugar

1-1/2

teaspoons

ground ginger

1/4

teaspoon

baking powder

10

tablespoons

butter

1 - 2

tablespoons

crystallized ginger, chopped (optional)
Instructions
Preheat the oven to 350 degrees (F).

Line an oblong pan (approximately 7 x 11 x 2 inches) with parchment paper.

Mix the dry ingredients together.

Melt the butter and add it to the dry ingredients.

Add the chopped crystallized ginger to taste, one tablespoon if you're not sure if you like it and two if you know you do.

Spread the mixture over the pan in a thin layer, pressing it down lightly with your fingers or the bottom of a glass.

Bake 25 - 30 minutes until golden brown.

Cut the gingerbread into bars (approximately 1 x 2 inches) while it is still hot. Leave it in the pan until it cools. Remove the gingerbread by lifting the parchment paper.
Notes
Yield: 30 - 36 bars
Adapted from English Food by Jane Grigson.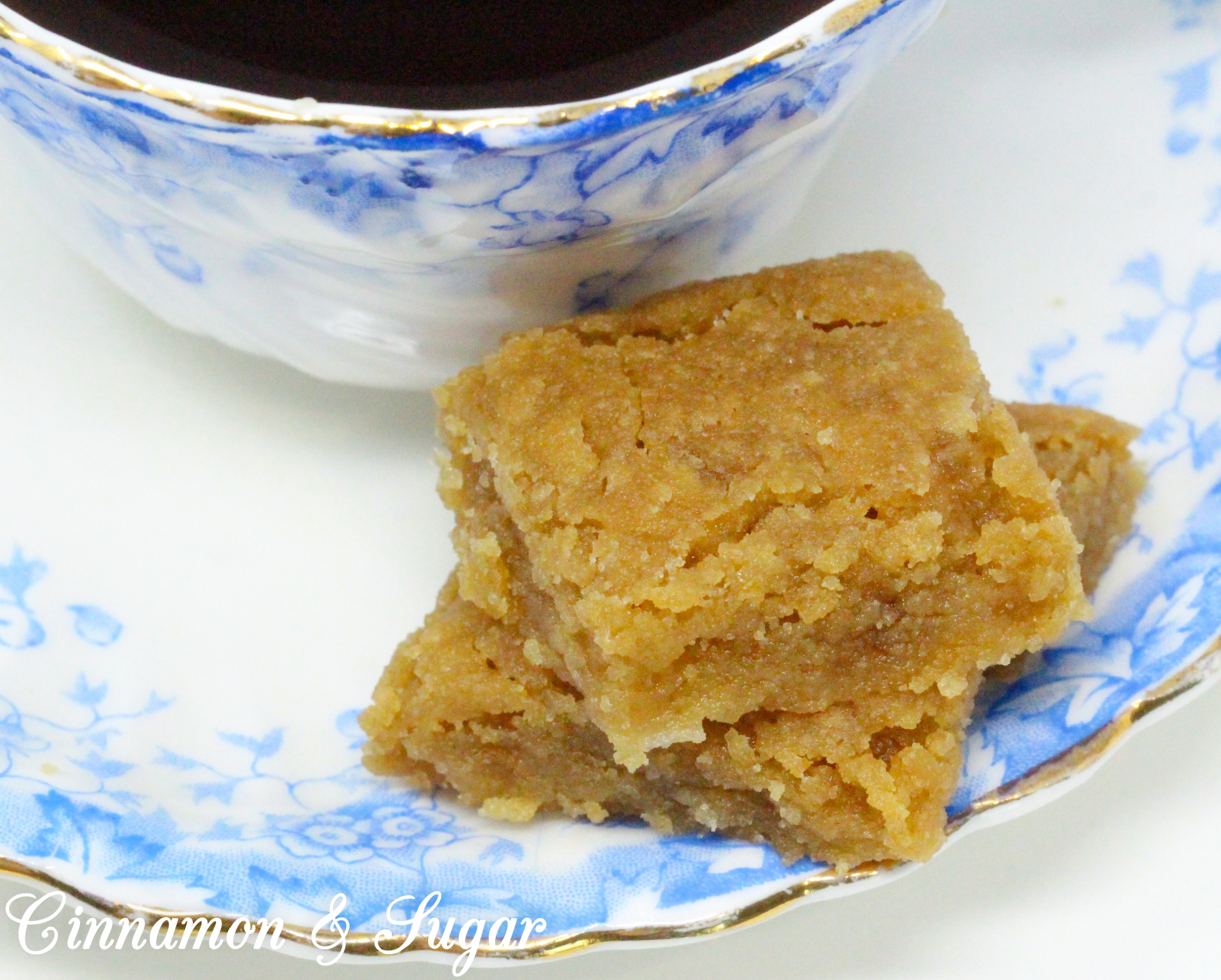 Pin to Pinterest: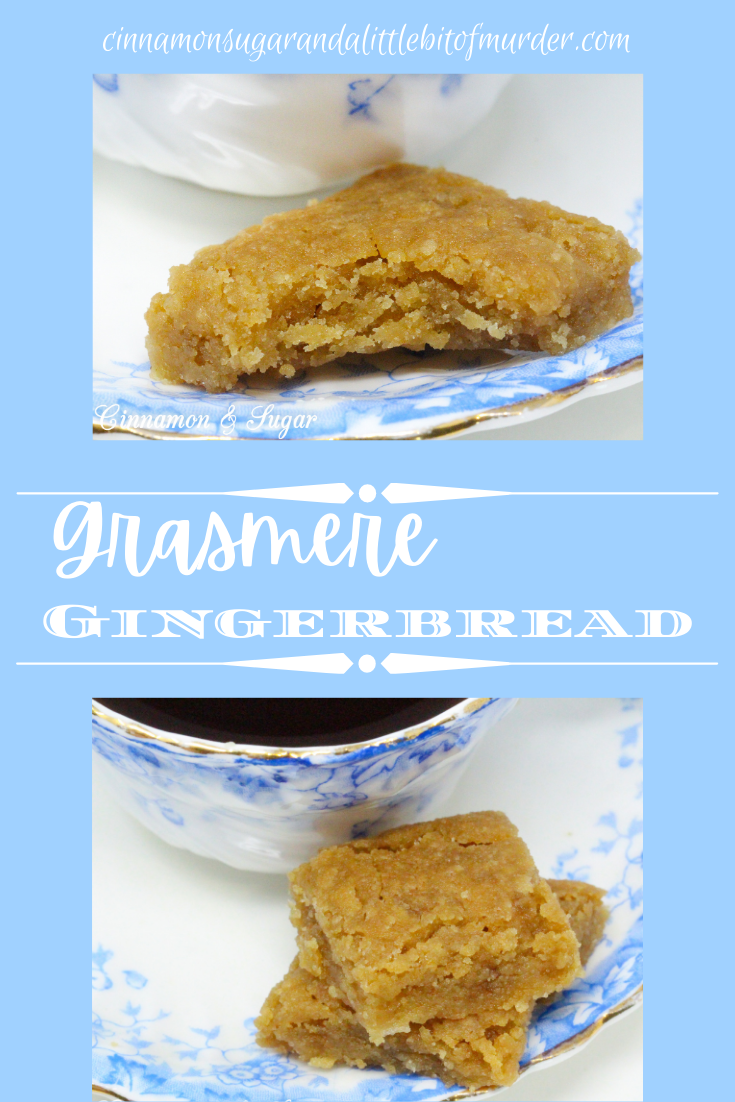 I was provided with an advance copy. All thoughts and opinions are my own.