THE CORPSE WHO KNEW TOO MUCH, the fourth book in the Food Blogger Mysteries by Debra Sennefelder, is another yummy addition to a delectable series! I'm always fascinated with protagonist Hope Early, a food blogger. Not only does she immerse herself in creating delicious recipes and then styling and photographing mouthwatering images, but she's also busy renovating her farmhouse, does freelance writing, and is set to teach a blogging class at the local library. Her energy seems boundless and it trickles into the story creating a page-turning read. Ms. Sennefelder is a former food blogger and her attention to the details of what it takes to run a success blog lends authenticity to the storyline. She includes factoids, such as there are over 30 million blogs online (I had NO idea!) along with a few tips on what it takes to set up a blog. Being a blogger myself, I was intrigued.
The mystery centers on a 20-year-old cold case involving the missing mother of Hope's friend. Her friend, now a young woman running a true-crime podcast, is back in town with plans to investigate her mother's disappearance herself and asks for Hope's help. But when her friend is killed, Hope realizes she has to uncover the truth.  I admire the talent it takes to weave in an old, unsolved crime with a current day crime and Ms. Sennefelder rises to the task admirably. The clues for both murders were expertly planted without giving too much away. There is also a higher level of emotional involvement in this book based on the young mother's disappearance that had me wanting to turn pages faster and faster until the last word was read. As the reveal unfolded, the clues that I'd missed clicked into place for a satisfying conclusion!
With Hope creating so many delectable recipes for her blog it should come as no surprise that several recipes are included at the back of the book… and they all sound amazing! I couldn't wait to try the recipe for Double Chocolate Oatmeal Cookies. These hearty cookies are loaded with chocolate galore along with a substantial amount of oatmeal and walnuts. This recipe makes a HUGE batch of cookies. With the limitations on friends gathering together and the inability to visit family, I halved the recipe and still had plenty to freeze some for future treats. One of my taste testers mentioned that these cookies are delicious but also seemed healthy, which in my mind means they're perfect for breakfast!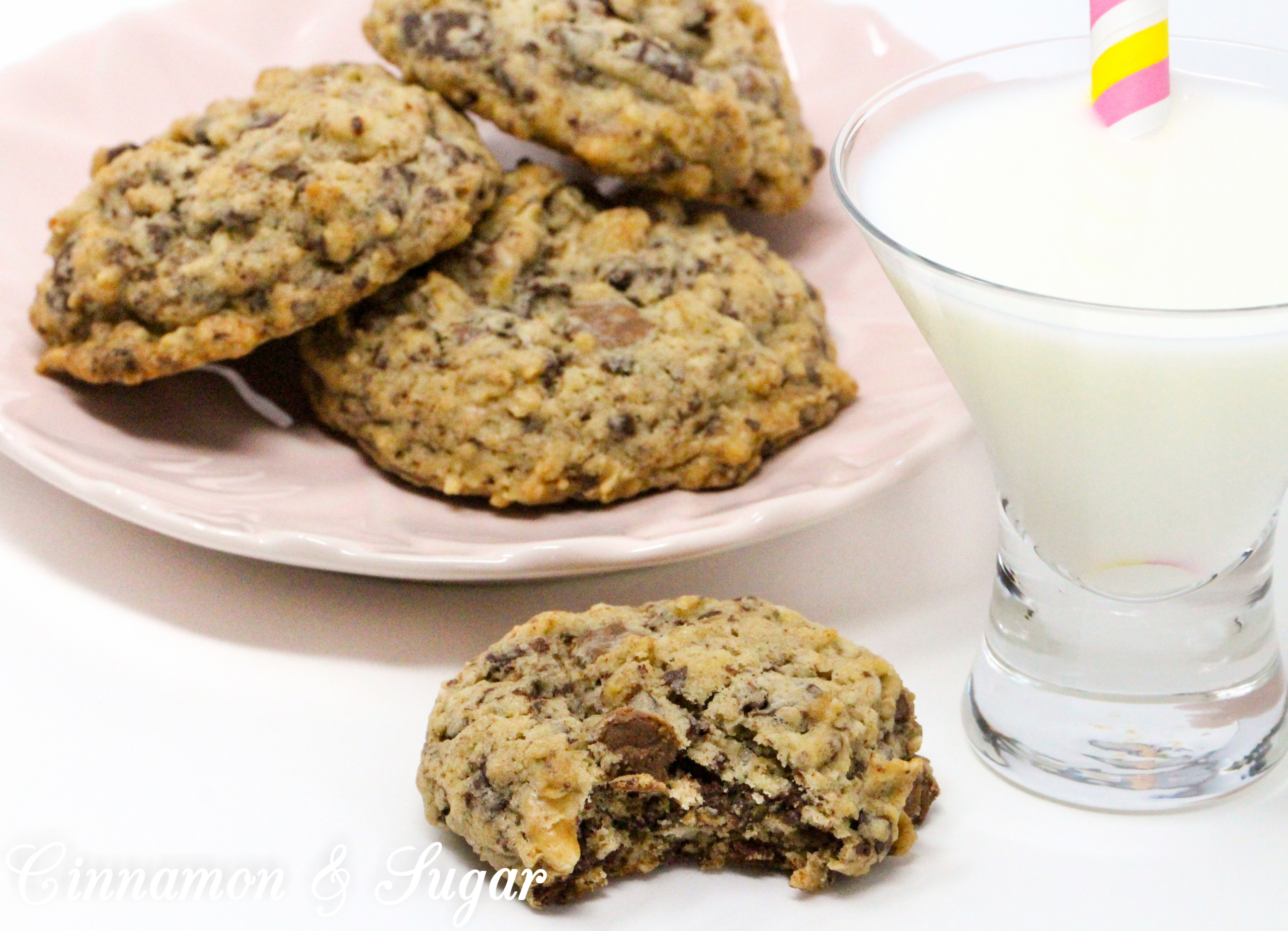 Amazon Synopsis
Food blogger Hope Early takes on a cold case that's heating up fast . . .

Building on her recipe for success with her food blog, Hope at Home, Hope is teaching her first blogging class at the local library in Jefferson, Connecticut. She's also learning about podcasts, including a true-crime one called Search for the Missing, hosted by Hope's childhood friend, Devon Markham. Twenty years ago on Valentine's Day, right here in Jefferson, Devon's mom disappeared and was never found. Finally Devon has returned to solve the mystery of what happened to her mother—and she asks Hope to help.
The next day Hope discovers Devon's apartment has been ransacked. Her laptop with the research on her mother's cold case is missing, and Devon is nowhere to be found. When her friend's body is later discovered in a car wreck, Hope is convinced it's no accident. Clearly, Devon was too close to the truth, and the cold-blooded killer is still at large in Jefferson. Now it's up to Hope to find the guilty party—before the food blogger herself becomes the next subject of another true-crime podcast . . .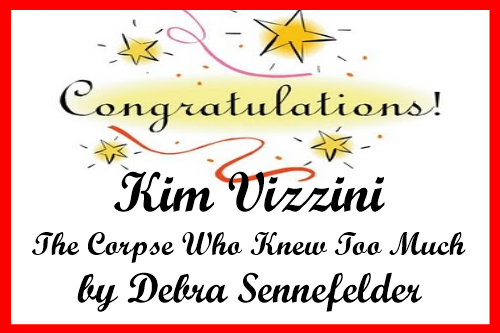 A special thanks to Debra Sennefelder for providing one lucky winner with a print copy of THE CORPSE WHO KNEW TOO MUCH! Giveaway is limited to U.S. residents. Contest ends Sunday, October 4, 2020 at 11:59 pm PST. Please use the Rafflecopter box located below to enter. The winner will be announced on this page and on Cinnamon & Sugar's Facebook page, as well as notified by email (so check your spam folder!)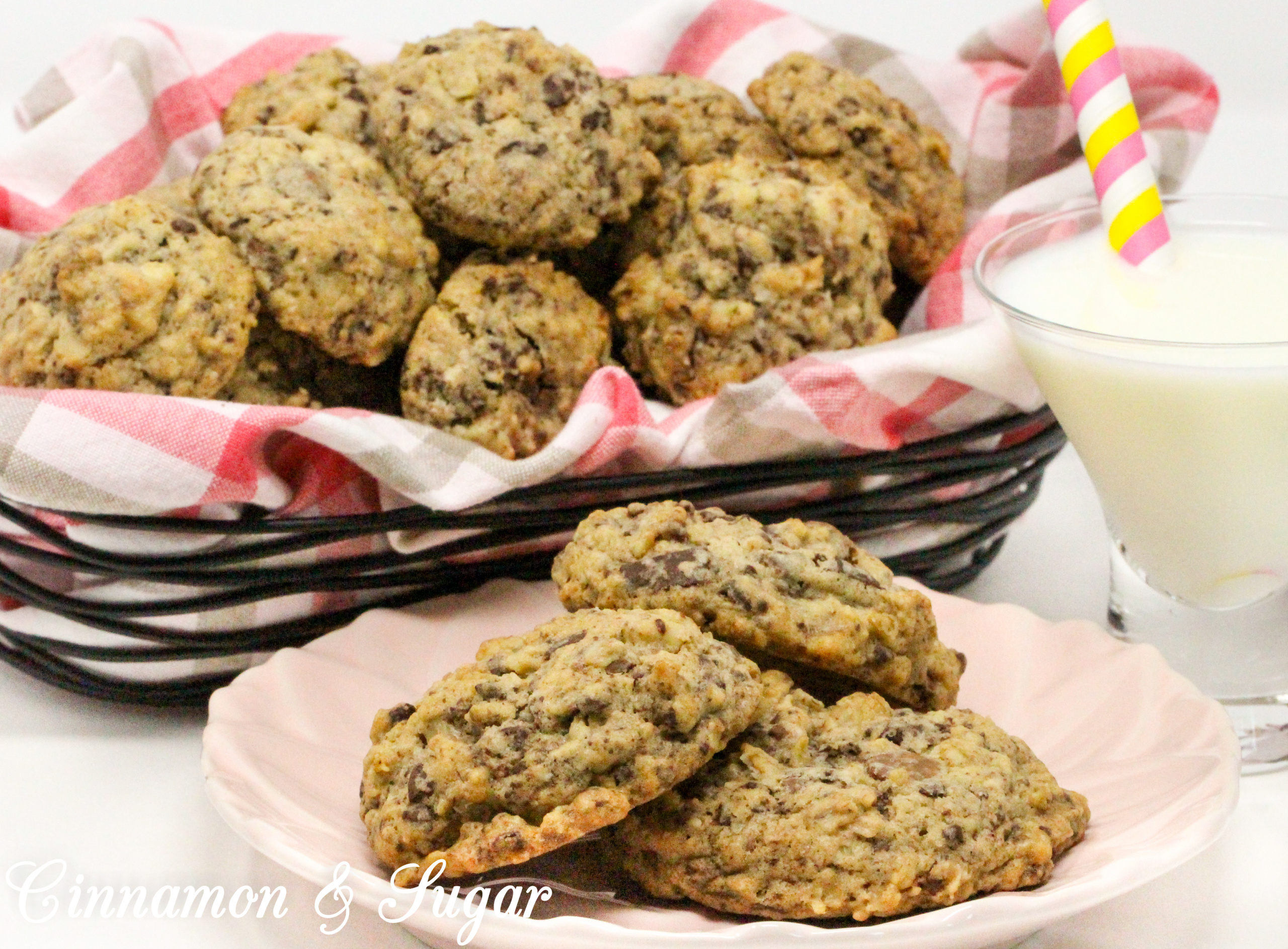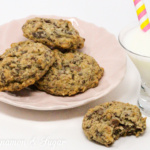 Double Chocolate Oatmeal Cookies
Posted by Hope Early: There are times when I want all the cookies. I want the chocolate chip cookie, I want the oatmeal cookie, I want the chocolate walnut cookie. But eating three cookies-okay, I'd probably eat way more than just one of each-would be a little much and require me to up my daily running miles. So, what's a cookie lover to do? Well, if she's a food blogger, she figures out a way to have her cookies and eat them too. I give you my amazing Double Chocolate Oatmeal Cookies. There's a lot in this cookie, and be forewarned: I advise using a heavy-duty stand mixer because there's a lot of dough. You'll get a lot of cookies, depending on how big you make your cookie mounds when you're shaping the dough. I typically freeze half the dough unless I'm baking these cookies for an event.
Ingredients
2

cups

unsalted butter, room temperature

2

cups

granulated sugar

4

large eggs, beaten

2

teaspoons

vanilla extract

4

cups

all-purpose flour

2

teaspoons

baking powder

2

teaspoons

baking soda

1

teaspoon

salt

5

cups

old-fashioned rolled oats

24

ounces

bittersweet chocolate chips, or chopped

8

ounces

semisweet chocolate chips, or chopped

3

cups

roughly chopped walnuts
Instructions
Preheat oven to 375 degrees (F).

In stand mixer bowl, beat together butter and sugar until light in color and texture, about 3 minutes. Add eggs and vanilla and beat until combined.

In a medium bowl, whisk together the flour, baking powder, baking soda, and salt.

Add dry ingredients to the wet ingredients and mix together, careful not to overbeat.

Add oats to mixture and combine.

Then add in chocolate chips and nuts to mixture.

Form dough into golf-ball-size mounds. Place two inches apart on silicone (or parchment paper) lined baking sheets. Bake for 6 to 9 minutes, until tops are just golden and cookies are still soft.

Cool on wire baking racks.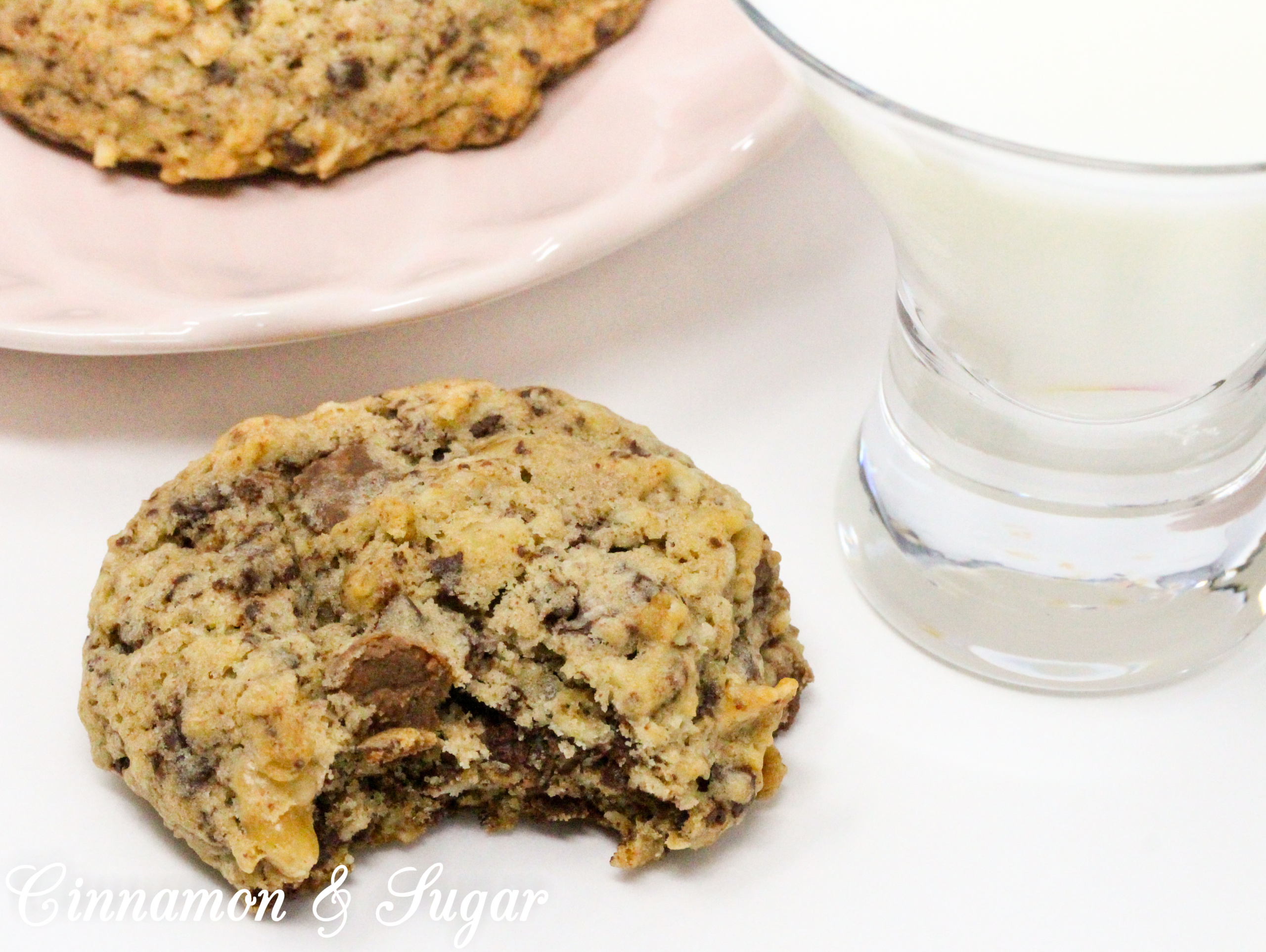 Pin to Pinterest: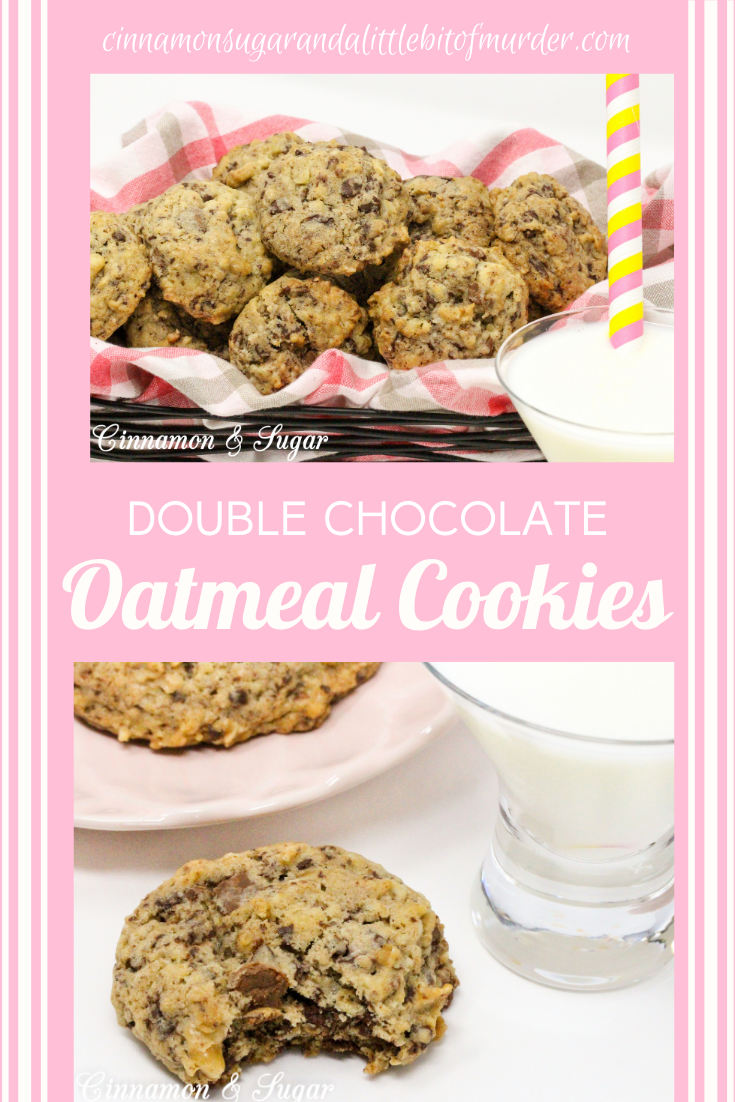 I was provided with an advance copy. All thoughts and opinions are my own.