CANDY SLAIN MURDER, the eighth book in the Country Store Mystery series by Maddie Day, finds South Lick, Indiana in the midst of holiday cheer. While not overdone to distract from the mystery, the author still conveys the sights, sounds, and tastes the season has to offer. The protagonist, Robbie Jordan, is keeping busy at her restaurant and B & B, Pans' N Pancakes, and spending time with her boyfriend, Abe, and his teenaged son. I enjoyed seeing their relationship develop in this newest book since Abe hasn't been featured much in past installments. I also like how Robbie juggles her more than full-time job, her relationships, and trying to solve a murder without shirking her responsibilities. It makes the characters feel more authentic. The reader also learns a lot more about Danna, Robbie's employee, along with Danna's mother, the town's mayor. Interwoven into the mystery is the appearance of Danna's half-brother, someone she had no idea existed. I have always admired Ms. Day interjecting social issues into her stories, and this book is no exception. Adoption, single parenting, racism, and intolerance are addressed and woven into the fabric of the plot without slowing down the pace. I appreciate her ability to balance entertainment with social conscience.
When a woman's body is discovered after being missing for a decade and when a new murder occurs, Robbie gets involved asking questions and listening to the folk who visit her café. Are the two murders related, even though there are ten years between the deaths? I enjoy Robbie's methodical mind and musings over the evidence as it unfolds. It helps the reader link the clues together, and while I had a very strong suspicion (and was correct), I was intrigued to find out why. The well-plotted mystery and the engaging characters kept my attention until the very last page!
Running a popular breakfast and lunch café, Robbie is always cooking up mouthwatering dishes. As with previous books in the series, Ms. Day provides several recipes at the back of the book which all sound fantastic! I love making cookies and couldn't resist trying the recipe for Gingerbread People. Ms. Day suggests using candy for decorating or your favorite icing, so I opted to garnish the cookies with piped royal icing for holiday cheer. These were easy to mix up and I appreciated that they require only 30 minutes of refrigeration before rolling out, so there's not a long wait. Plus, unlike other recipes I've tried, this recipe makes a manageable amount… just enough for a family to indulge or enough to share with a few friends and not the entire neighborhood. The dough wasn't overly sticky which made the cutouts manageable. Once they were baked, the sweet, spiced cookies remained soft instead of overly crunchy, which my taste testers really enjoyed. While gingerbread cookies are associated with Christmas, these yummy cookies are delicious anytime you desire a satisfying spiced cookie!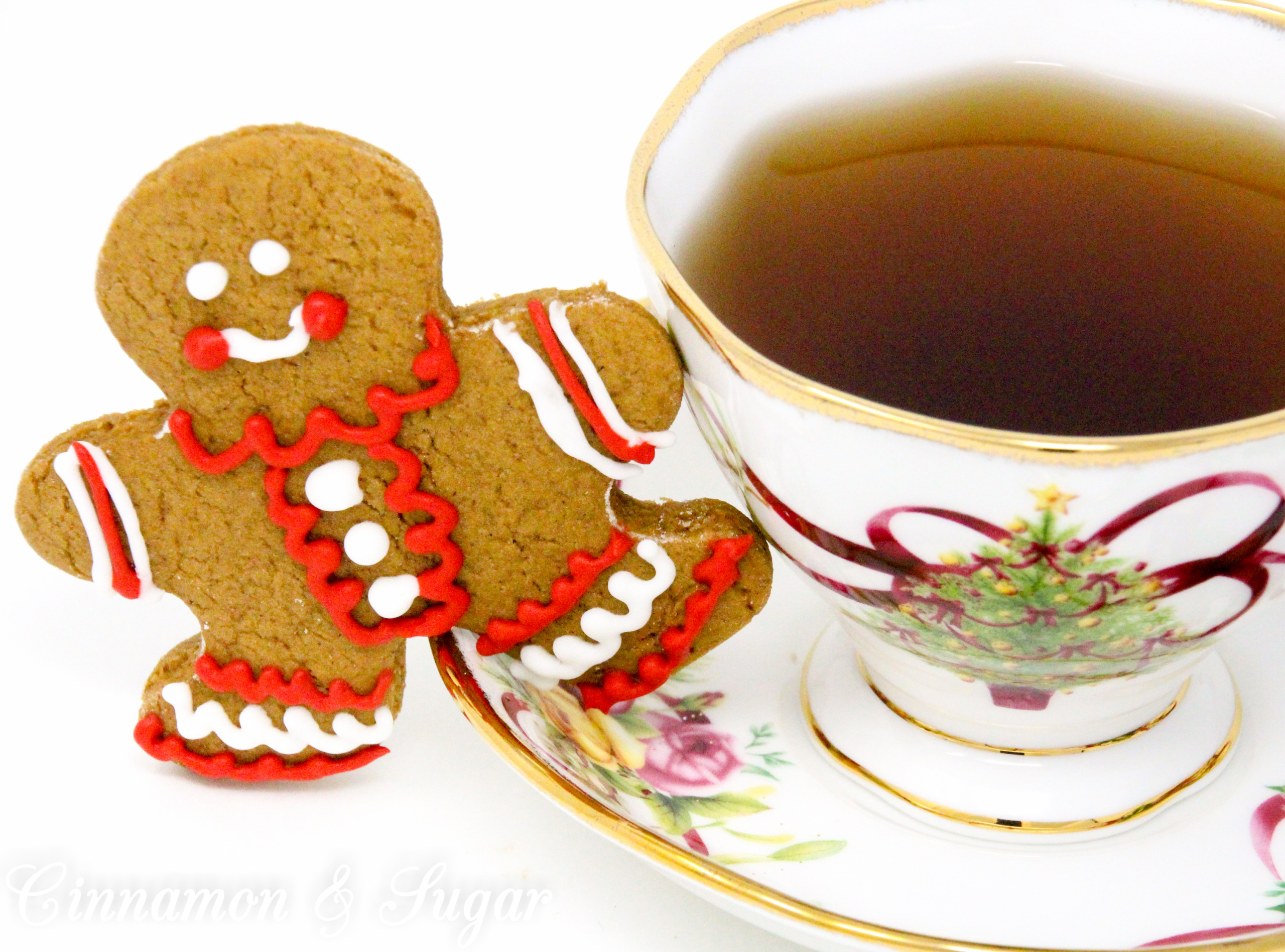 Amazon Synopsis
Christmas cheer has sent the griddle into overdrive at Robbie Jordan's popular country store and café. And this year, there's a new seasonal special to feast on: murder!
As December sweeps through South Lick, Indiana, Robbie's life seems merry and bright like the string lights glistening around town. But strange happenings signal a bumpy ride into the holidays. First a man raises eyebrows at Pans 'N Pancakes when he claiming to be the long-lost half-brother of Robbie's assistant. Then a fire destroys the home of a controversial anesthesiologist, exposing skeletal remains in his attic. Helplessly intrigued, all Robbie wants for Christmas is to stop her winter wonderland from becoming a real nightmare. With a decades-old mystery taking shape, can she run as fast as she can in pursuit of a killer who's harder to crack than a stale gingerbread man?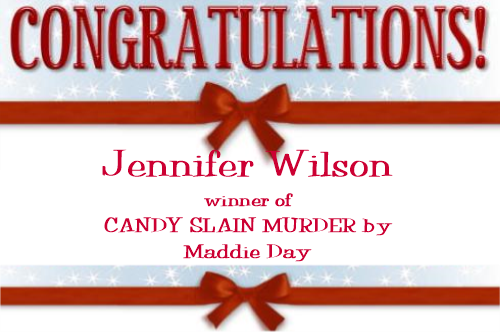 A special thanks to Maddie Day for providing one lucky winner with a print copy of CANDY SLAIN MURDER! Giveaway is limited to U.S. residents. Contest ends Wednesday, October 7, 2020 at 11:59 pm PST. Please use the Rafflecopter box located below to enter. The winner will be announced on this page and on Cinnamon & Sugar's Facebook page, as well as notified by email (so check your spam folder!)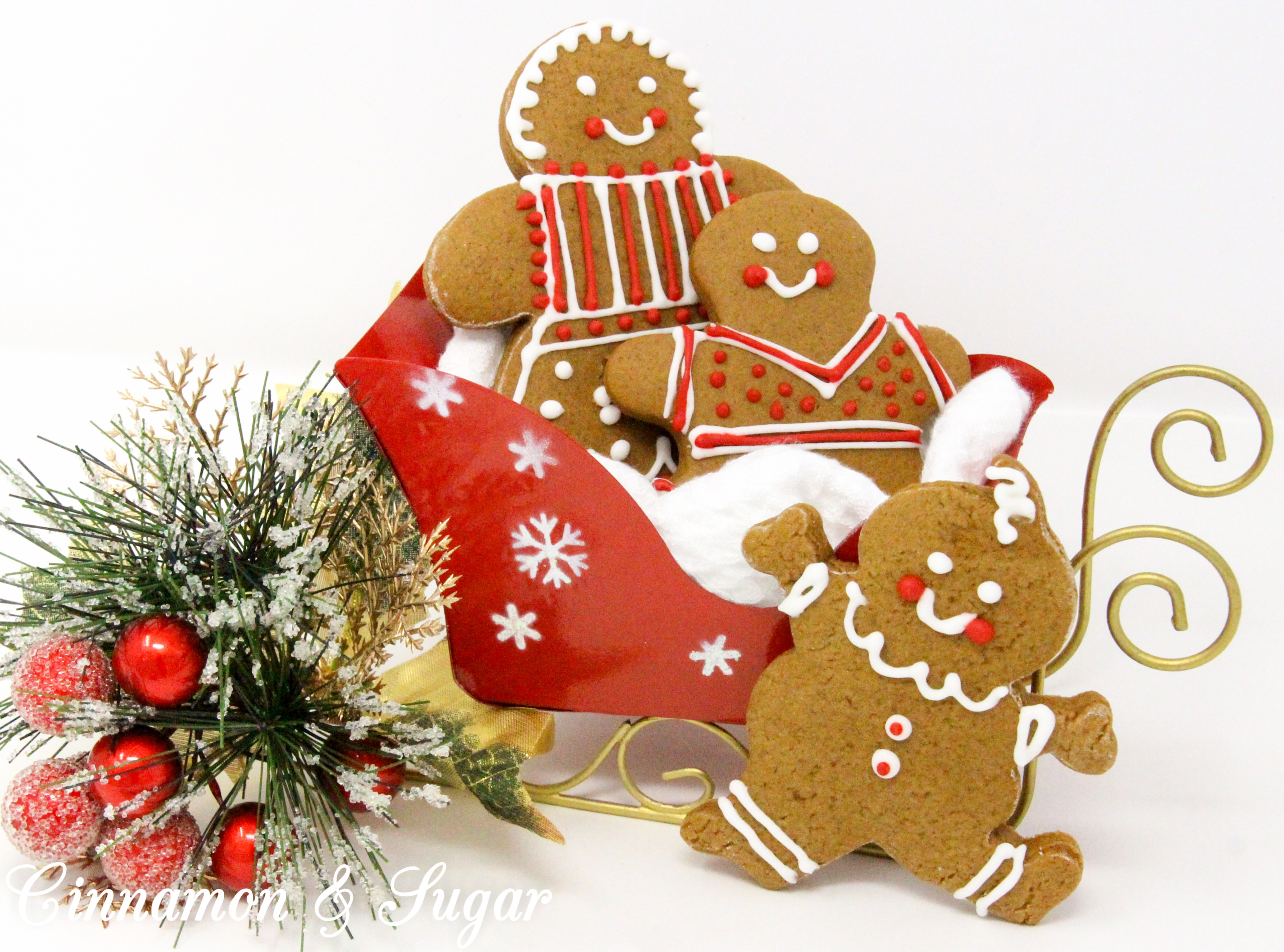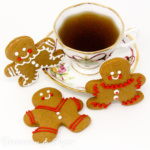 Gingerbread People
Ingredients
1/4

cup

butter, at room temperature

1/2

cup

brown sugar

1/2

cup

molasses

3-1/2

cups

unbleached white flour

1

teaspoon

baking soda

1/4

teaspoon

cloves

1/2

teaspoon

cinnamon

1

teaspoon

ginger

1/2

teaspoon

salt

1/4

cup

water

Chocolate chips or icing
Instructions
Preheat oven to 350 degrees (F). Cover two large baking sheets with parchment paper.

Cream the butter and sugar. Beat in the molasses.

Combine the dry ingredients. Add them to the butter mixture in three parts, alternating with a total of 1/4 cup water.

Form dough into a disk, wrap with plastic, and chill for at least half an hour.

Flour a surface and roll out to 1/4 inch thickness. Cut with gingerbread man and woman cutters and place 1/2 inch apart on baking sheet. Add chocolate chips for eyes, mouths, and buttons before baking, or leave plain to decorate later.

Bake for 8 minutes or until edges start to brown.

Cool on a wire rack. Add additional decorations if desired using your favorite icing recipe.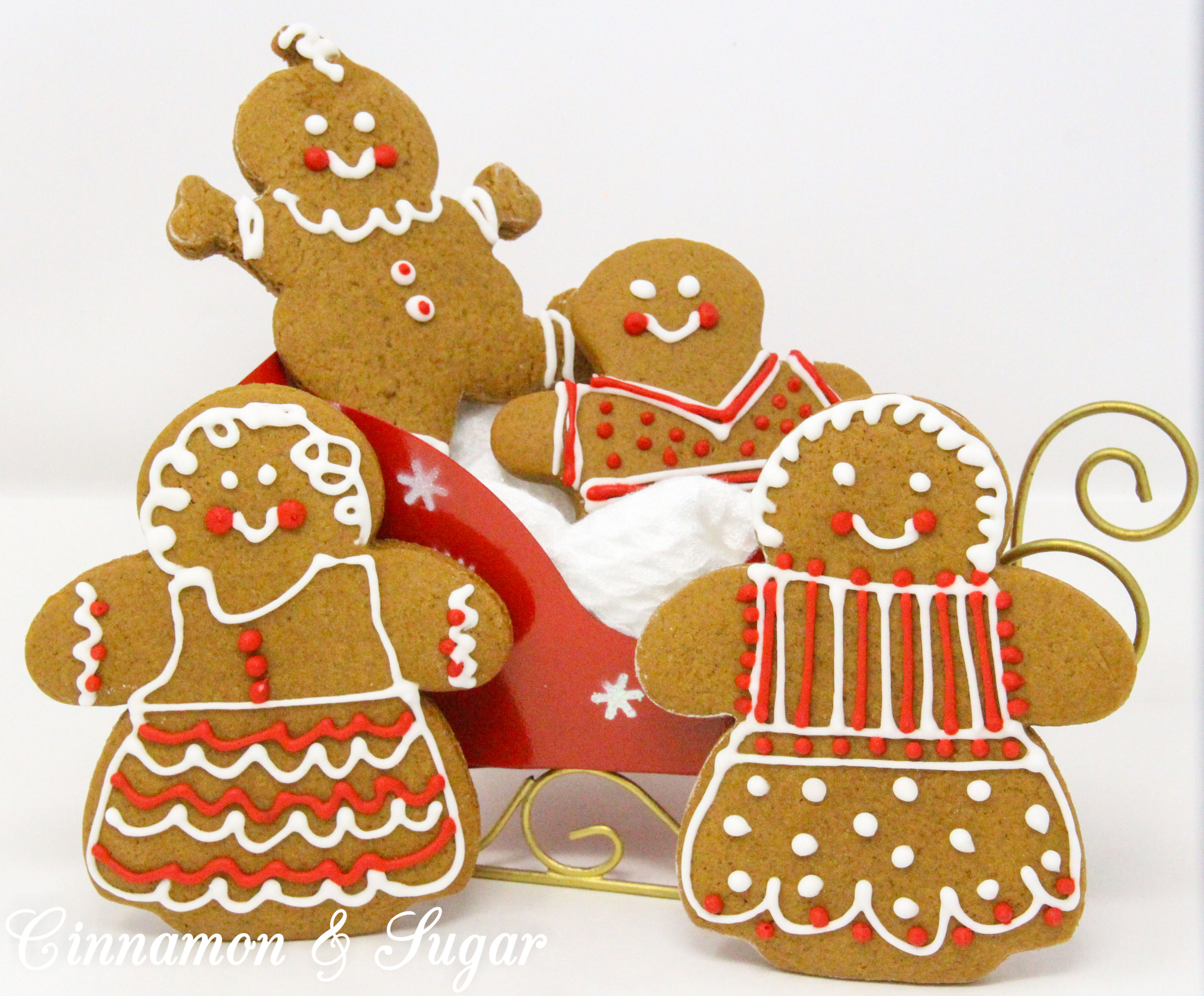 Pin to Pinterest: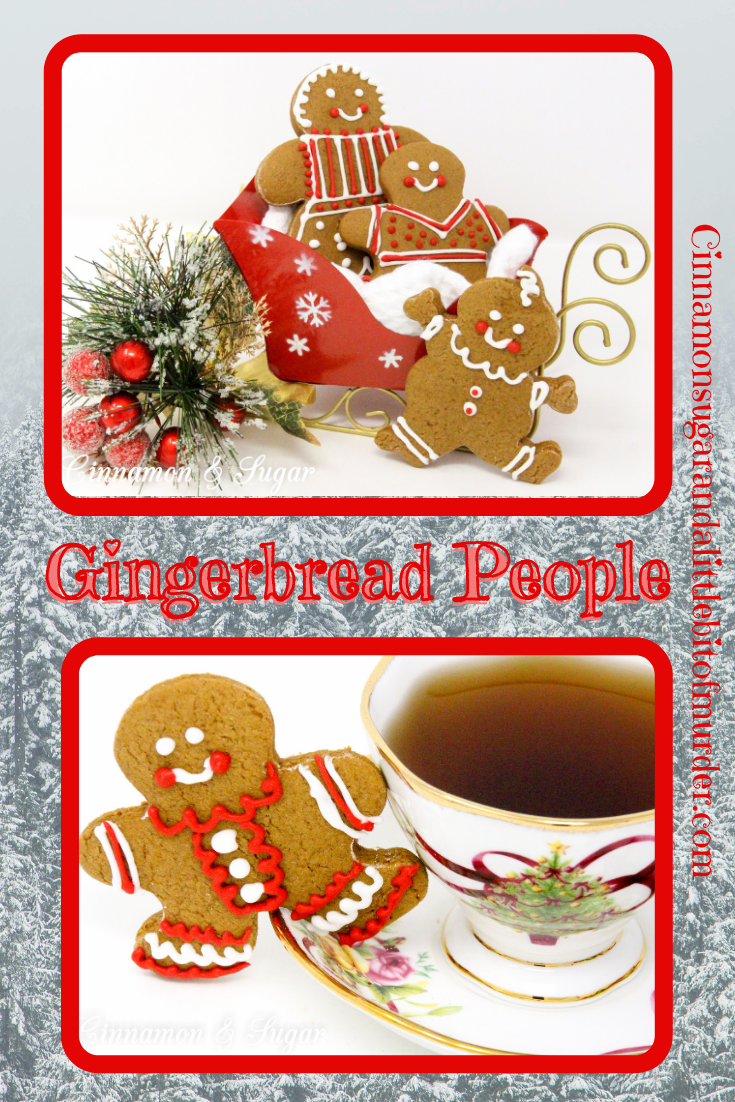 I was provided with an advance copy. All thoughts and opinions are my own.