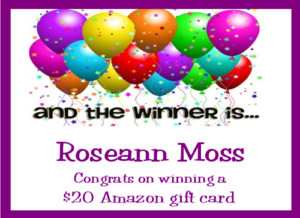 I am very excited to be celebrating Cinnamon & Sugar's third Blogiversary with a $20 Amazon gift card giveaway!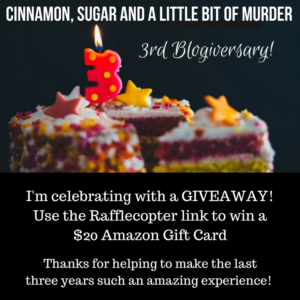 I am overwhelmed by gratitude for the many, many wonderful authors and their fans who have made my blog a success! I truly appreciate the generosity of these talented authors who share their books and delicious recipes with both me and my followers. You have all inspired me both in the kitchen and writing my own books!
Thank you from the bottom of my heart for being a part of my journey!!!
Contest ends February 13, 2018