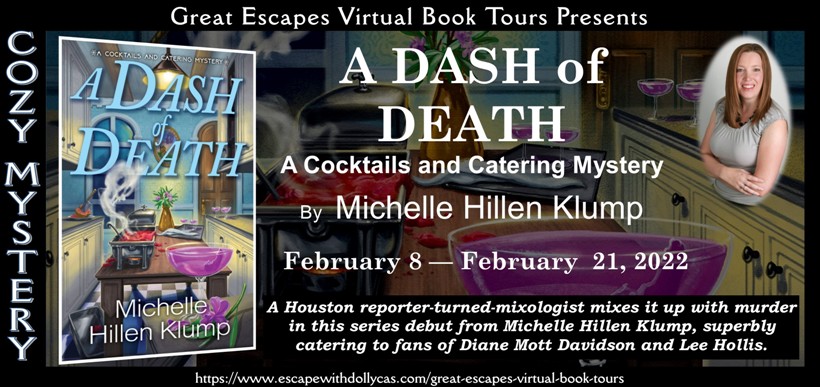 I'm delighted to be participating in the Great Escapes Book Tours introducing A DASH OF DEATH! This first book in the brand-new Cocktails and Catering Mystery series by Michelle Hillen Klump is off to a good start. With a unique twist in the culinary cozy mystery genre, protagonist, ex-reporter Samantha Warren, concocts homemade cocktail bitters, a delightful addition to a deliciously entertaining story. There are mouthwatering descriptions and cocktails mentioned throughout to make the reader feel warm and comforted as the well-plotted mystery unfolds. I enjoyed the set up with Samantha roped into working at a historical homes tour event on what should have been the evening of her wedding. Jilted by her fiancé only three weeks earlier, on top of losing her newspaper journalist position nine months before that, Samantha has a lot of life changes to overcome. She's a sympathetic character given all that she's had to endure. Then things go from bad to worse when someone becomes ill and then dies after consuming one of her cocktails at the event. Ms. Klump writes with a descriptive voice that makes the action and details come to life. I could hear the ice clattering in the cocktail shakers, smell the tang of lemon peels, and taste the sweet bite of cherry mixed with gin.
Given it was her cocktail that might have killed the guest, Samantha becomes a suspect. It doesn't take long for the victim's ex-wife to serve her with a lawsuit. With a background in reporting for the newspaper, Samantha knows she needs to start digging into who had motive and means to commit murder and does so in a more energetic way than the usual amateur sleuth. But the results pay off and she ends up with several possibilities with the hope that the police will focus on them instead. As she uncovers secrets, Samantha joins forces with an unlikely partner which provides some twists and turns. With an edge-of-your-seat reveal that I didn't see coming, the author wraps up the threads of the story and subplots neatly. There's a hint at new beginnings for Samantha and I look forward to seeing what's coming next!
Between bitters, cocktails, and yummy food mentioned throughout, be prepared to be both hungry and thirsty as you read. Ms. Klump has kindly included several recipes at the back of the book. Not only are there cocktail recipes, but she's included a recipe for Beth's Homemade Gingersnap Cookies. With plenty of warming spices to make taste buds sing, these gingersnap cookies are crispy around the edges and soft and chewy in the middle… perfection! And as my granddaughter put it, downright dangerous if there's an unattended plate of these sitting on the counter!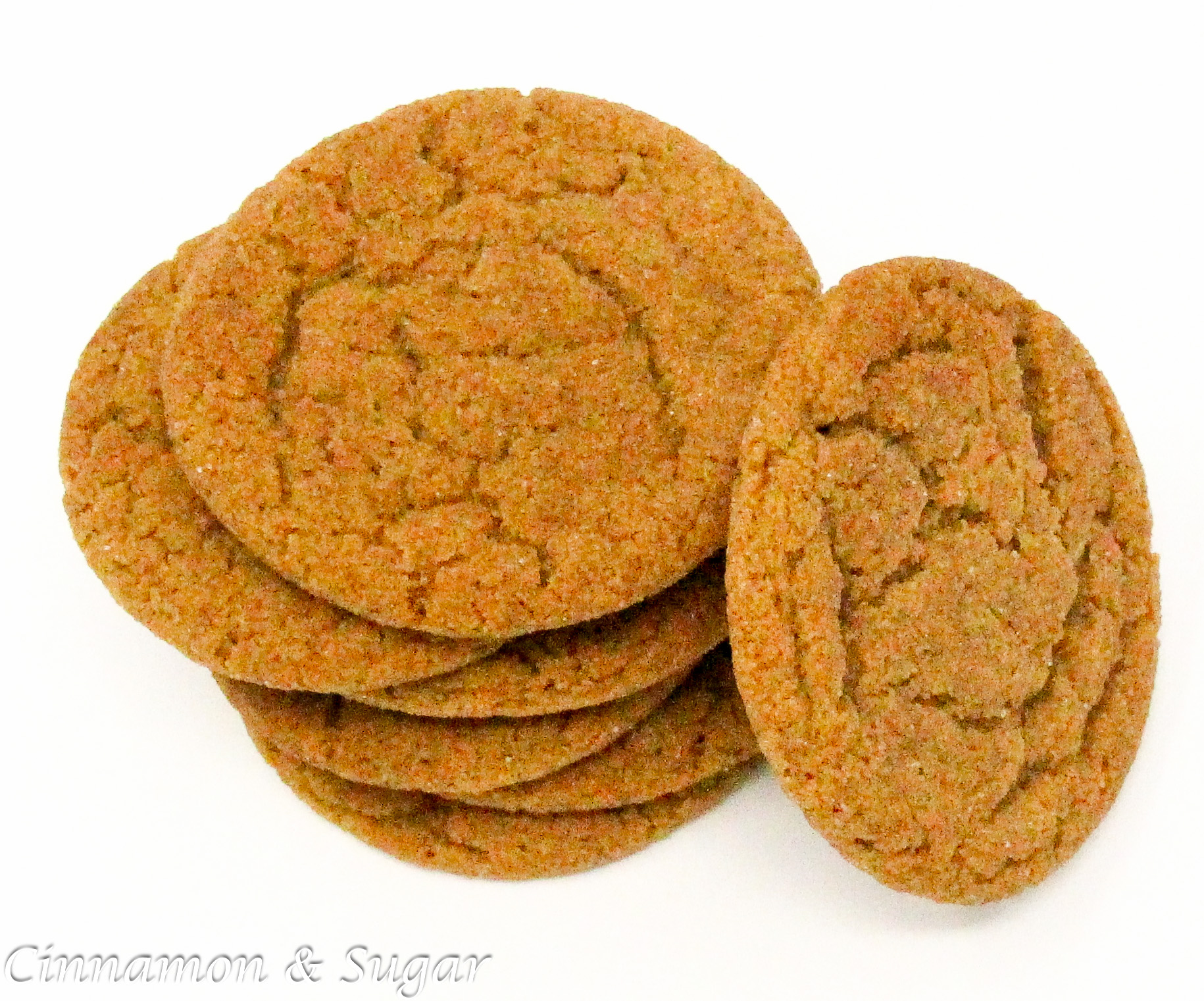 Amazon Synopsis
Bad news for Samantha Warren: The plucky Houston, Texas, reporter lost her job and her fiancé in rapid succession. But Sam has a way of making lemonade out of the bitterest of lemons. At a meeting of the local historical-homes council, she serves up the homemade bitters that she made as gifts for her wedding party. She intends to use that as her "in" to become an in-demand party mixologist. But the party's over for one of the council members, who keels over dead soon after he sips the bereft bride's bitter brew.
It turns out that the victim, Mark, was poisoned—his drink spiked with oleander. Since Sam mixed the drink that Mark imbibed right before his demise, she finds herself at the front of the suspect line. Now, she'll have to use all of her reporter's wisdom and wiles to clear her name.
Who could have wanted Mark dead? His wife, Gabby? His girlfriend, Darcy? Someone who wanted his seat on the council? Or another citizen of this sweet Texas town that holds some seedy secrets?
Job hunting, building her mixology business, and fending off late-night phone calls from her nearly betrothed don't leave much time for sleuthing. But if Sam can't "pour" over the clues to find the killer, it may soon be last call for her.

A special thanks to Michelle Hillen Klump for providing one winner with a print Copy of A Dash of Death (A Cocktails and Catering Mystery) as well as A Berg & Hauck's Bitters Kit! Contest ends February 21, 2022 at 11:59 pm EST and is limited to U.S. residents. Please use the Rafflecopter box located below to enter. Contest is administered by Great Escapes Virtual Book Tour and the winner will be announced on this page and notified by email (so check your spam folder!)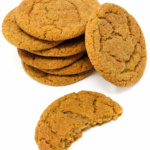 Beth's Homemade Gingersnap Cookies
Ingredients
2

cups

sifted flour

2

teaspoons

baking soda

1/2

teaspoon

salt

2

teaspoons

ground ginger

1

teaspoon

ground cinnamon

1/2

cup

butter, room temperature

1/4

cup

shortening

1/2

cup

brown sugar

1/2

cup

white sugar

1

egg

1/4

cup

molasses

Cinnamon sugar for rolling (3 tablespoons white sugar and 1 teaspoon cinnamon mixed together)
Instructions
Preheat oven to 350 degrees.

Sift together flour, baking soda, salt, and spices.

With a mixer, blend together butter and shortening for one to two minutes or until creamy.

Add sugars and continue mixing. Beat in egg and molasses until well incorporated.

Gradually add the flour mixture in three parts to the butter mixture, until a soft dough forms.

Roll dough into 1-inch-diameter balls and coat them in cinnamon sugar before placing them on an ungreased cookie sheet.

Bake 12 to 14 minutes or until tops of cookies are slightly crinkled.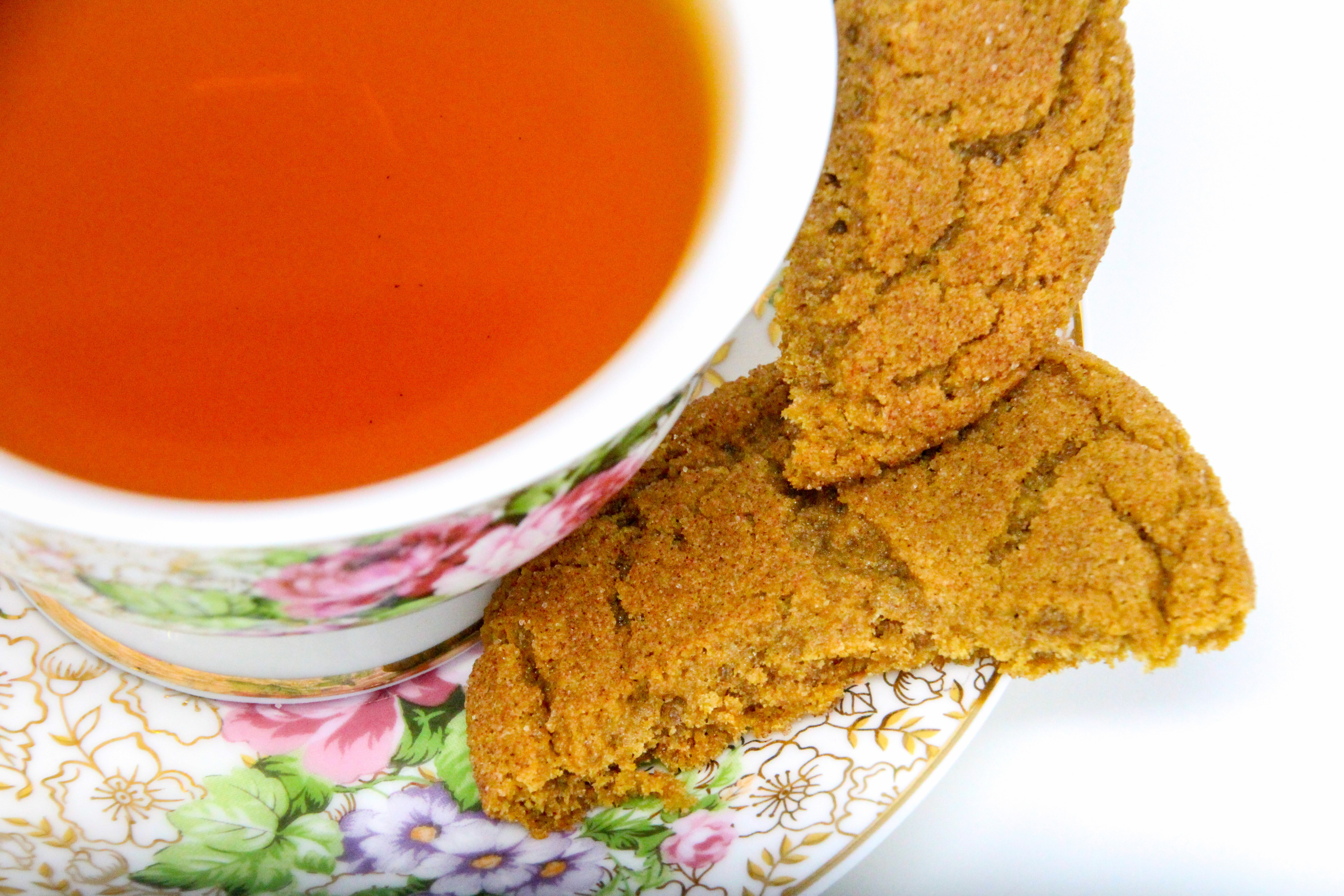 Pin to Pinterest: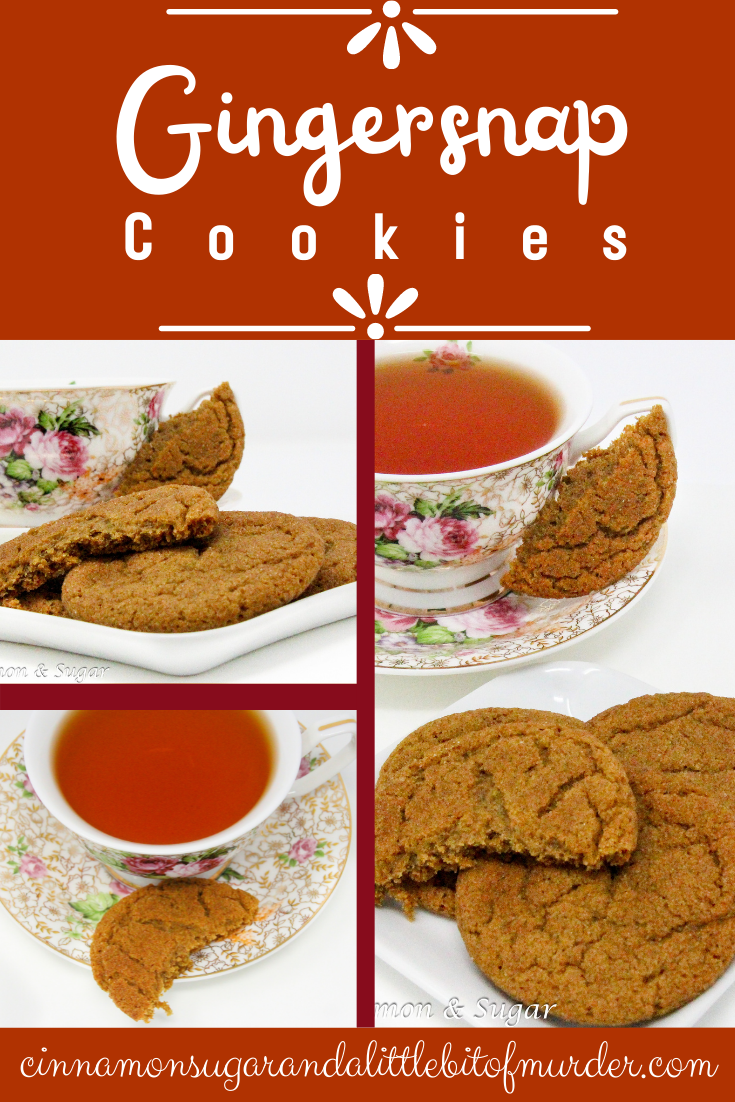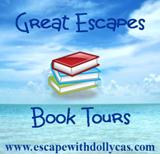 TOUR PARTICIPANTS
February 8 – Elizabeth McKenna – Author – SPOTLIGHT
February 8 – Read Your Writes Book Reviews – AUTHOR INTERVIEW
February 9 – Maureen's Musings – SPOTLIGHT
February 9 – The Avid Reader – REVIEW
February 10 – Christy's Cozy Corners – GUEST POST
February 10 – My Reading Journeys – REVIEW
February 11 – Cinnamon, Sugar, and a Little Bit of Murder – REVIEW, RECIPE
February 12 – Socrates Book Reviews – REVIEW
February 12 – Brooke Blogs – CHARACTER GUEST POST
February 13 – The Mystery Section – SPOTLIGHT
February 13 – Cozy Up With Kathy – REVIEW
February 14 – Moonlight Rendezvous – REVIEW
February 14 – FUONLYKNEW – SPOTLIGHT
February 15 – Christa Reads and Writes – REVIEW
February 15 – Sapphyria's Book Reviews – SPOTLIGHT
February 16 – Nellie's Book Nook – REVIEW, GUEST POST
February 16 – Escape With Dollycas Into A Good Book – REVIEW
February 17 – Celticlady's Reviews – SPOTLIGHT
February 17 – Diane Reviews Books – SPOTLIGHT
February 18 – Ascroft, eh? – CHARACTER INTERVIEW
February 18 – Dear Reader – REVIEW
February 19 – Books a Plenty Book Reviews – REVIEW
February 20 – Literary Gold – SPOTLIGHT
February 21 – BookishKelly2020 – SPOTLIGHT
February 21 – Melina's Book Blog – REVIEW
I was provided with an advance copy. All thoughts and opinions are my own.