EASTER HAIR HUNT, the sixteenth book in the Bad Hair Day Mystery series by Nancy J. Cohen, is the first I've read in the series but most definitely will not be the last! I appreciated how the author introduces and portrays the characters so I always felt like I knew who each person was and never felt lost trying to figure them out. Even though I started so late in the series, I found EASTER HAIR HUNT was easily read as a stand-alone. However, the protagonist, Marla Vail, seems to have a rich backstory and character development arc throughout the series and I admire the strong family unit that she's a part of. I plan on starting with book one and follow along since Marla is an enjoyable character and Ms. Cohen has an easy style of telling a story.
I, for one, greatly enjoy holiday-themed mysteries, and Easter is one that is often overlooked. Ms. Cohen creates plenty of details to incorporate the theme, including a Fabergé egg theft and a dead costumed Easter bunny. I loved all the factoids she wove into the story about Fabergé eggs, bee keeping, and philately (aka stamp collecting). Despite the details, the story moved at a good pace and the mystery was well-plotted. While I guessed which one of the suspects killed the Easter bunny, there were some twists that I didn't see coming which kept the story entertaining. Given that Marla is seven months pregnant in the book, I appreciated that she did everything possible to not put herself in danger. Her detective husband, Dalton, recognizes her value in finding clues and getting people to talk and treats her like a true partner which made the book all the more enjoyable.
Marla owns the Cut 'N Dye Hair Salon, is a soon-to-be new mother, is raising a teenaged step-daughter, and assists her husband in solving mysteries. Despite having her hands more than full, she still likes to cook for her family and spending time in the kitchen with her stepdaughter, Brianna. They create a delicious Easter dinner for the family and Ms. Cohen includes several recipes for that meal at the back of the book. They all sound delectable. I decided to try the recipe for Garlic Cheddar Biscuits that Brianna makes for Easter dinner because it's a dish that a teen can easily make without any supervision…and it just sounded too delicious to pass up. All that is required are a few simple ingredients, a few stirs in a bowl, a short bake and voilà, a savory side that goes perfectly with soup, salad, or as Marla serves them, with a Roast Leg of Lamb.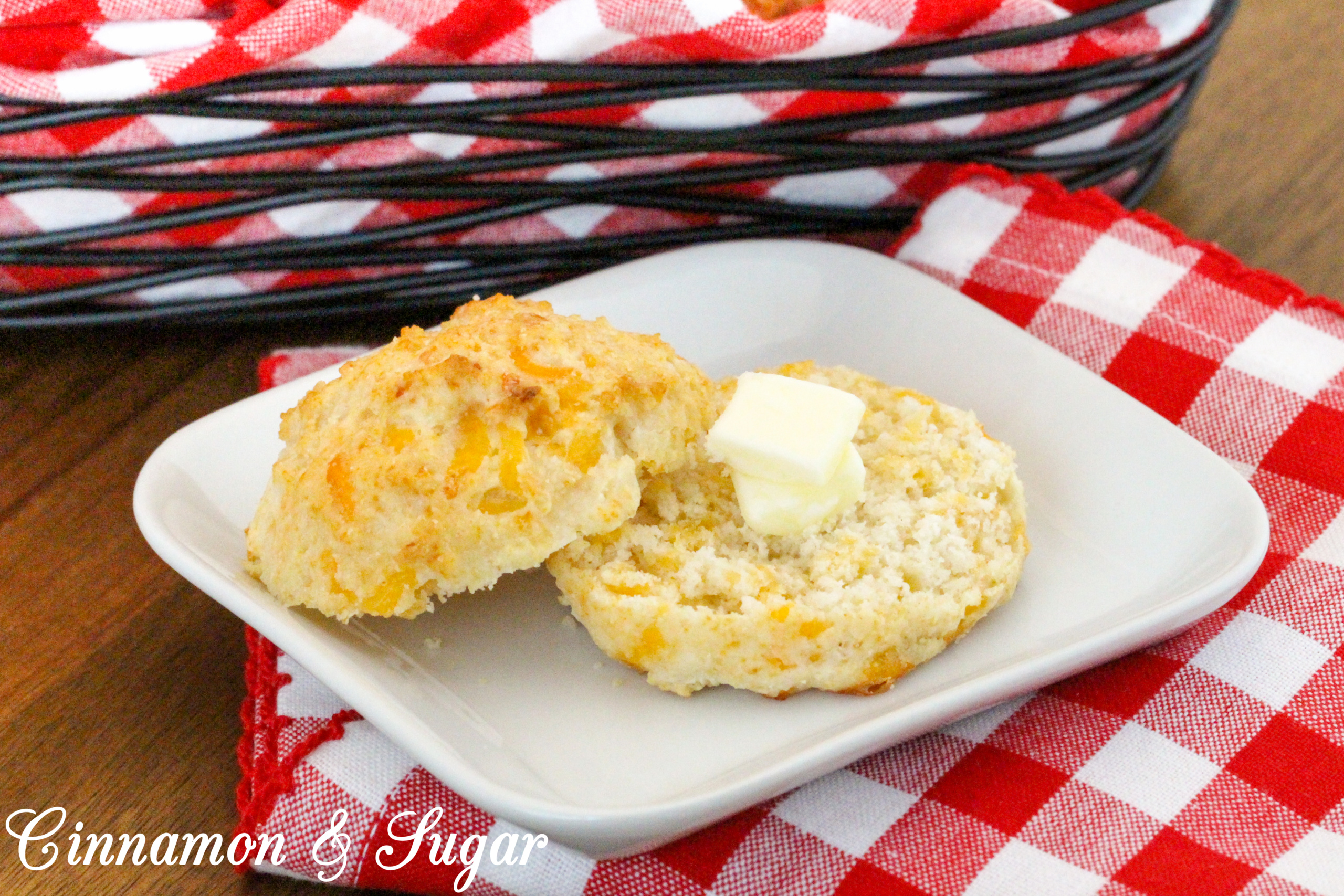 Amazon Synopsis
Hare today, dead tomorrow… Can a stylish sleuth pull a rabbit out of her hat to solve an Easter murder in this to-dye-for cozy mystery?
When hairstylist Marla Vail attends an Easter egg hunt at historic Tremayne Manor, she's only there to fix hair for a client, Bonnie "Blinky" Morris. But when she's asked to comb the grounds for leftover goodies, Marla discovers more than just a few dyed eggs. The dead body in the bunny costume is definitely not having a good hare day. And Blinky seems to have disappeared down a rabbit hole.
When trying to solve a murder, everyone needs a friend who's all ears. For Marla, that's her husband, homicide detective Dalton Vail. They make an eggcellent team. Dalton isn't the kind to leap to conclusions, but with his wife seven months pregnant, and knowing Marla finds crime-solving to be irresistible, he worries about her running off on another hare-raising adventure.
Marla's peeps are hoping for a happy ending, but she may have found a basketful of trouble this time. Can she crack the case before Blinky becomes the next victim?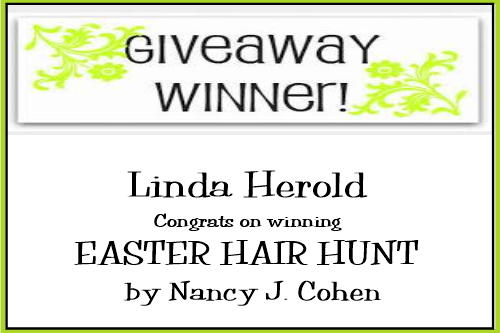 A special thanks to Nancy J. Cohen for offering an e-book giveaway copy of EASTER HAIR HUNT. Contest ends Sunday, March 22, 2020 at 11:59 pm PST. Please use the Rafflecopter box located below to enter. The winner will be announced on this page and on Cinnamon & Sugar's Facebook page, as well as notified by email (so check your spam folder!)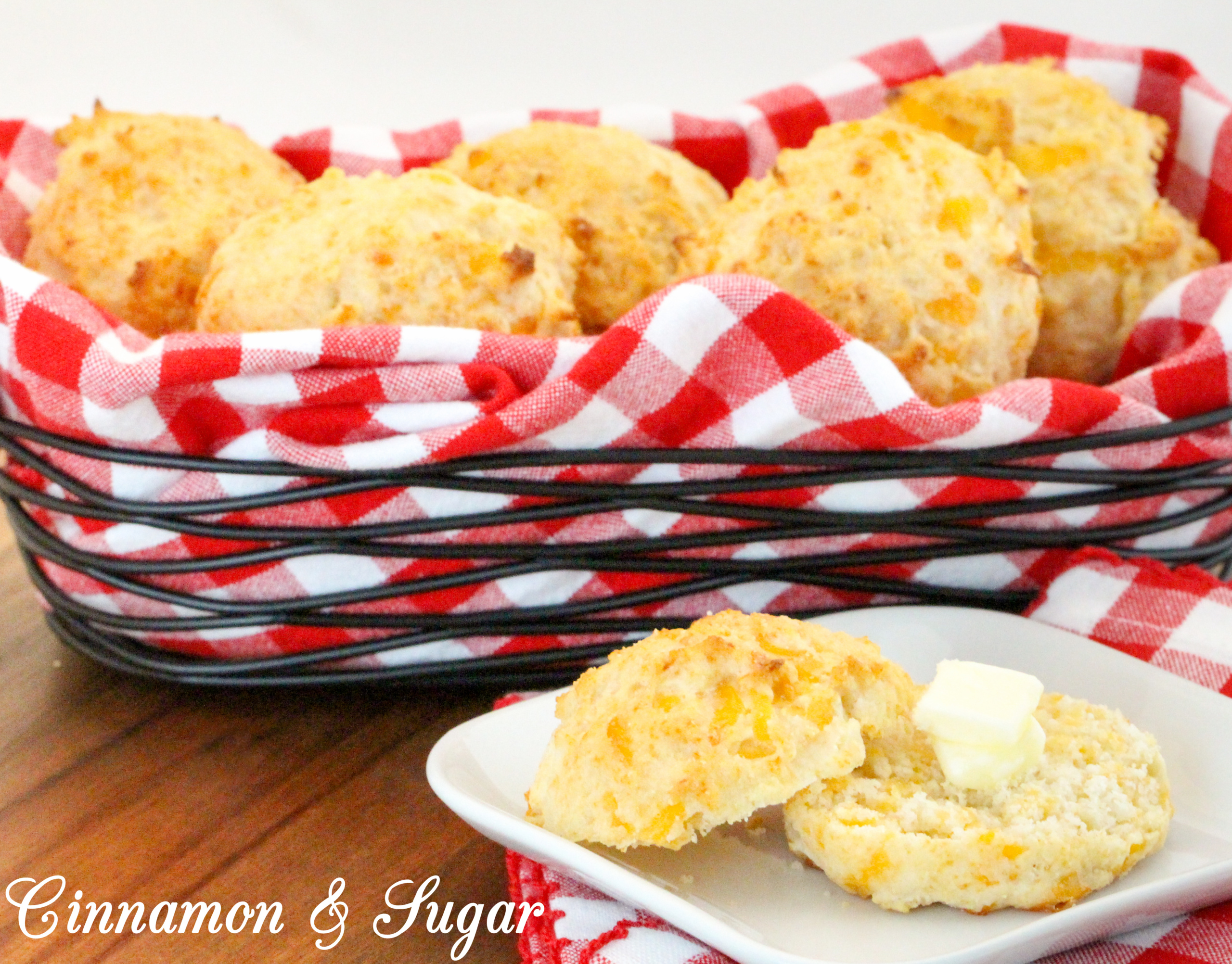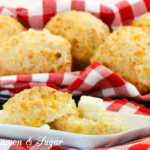 Garlic Cheese Biscuits
Ingredients
2

cups

biscuit mix

1/2

cup

shredded cheddar cheese

2

cloves garlic, minced

2/3

cup

low fat milk

2

tablespoons

butter, melted

1/4

teaspoon

garlic powder
Instructions
Preheat oven to 450 degrees.

Combine biscuit mix, shredded cheese, and minced garlic in a large bowl. Stir in milk until moistened.

Drop by the tablespoon onto a greased (or parchment-lined) cookie sheet.

Bake for 10 minutes until browned.

Meanwhile, mix together melted butter and garlic powder. Brush over warm biscuits and serve.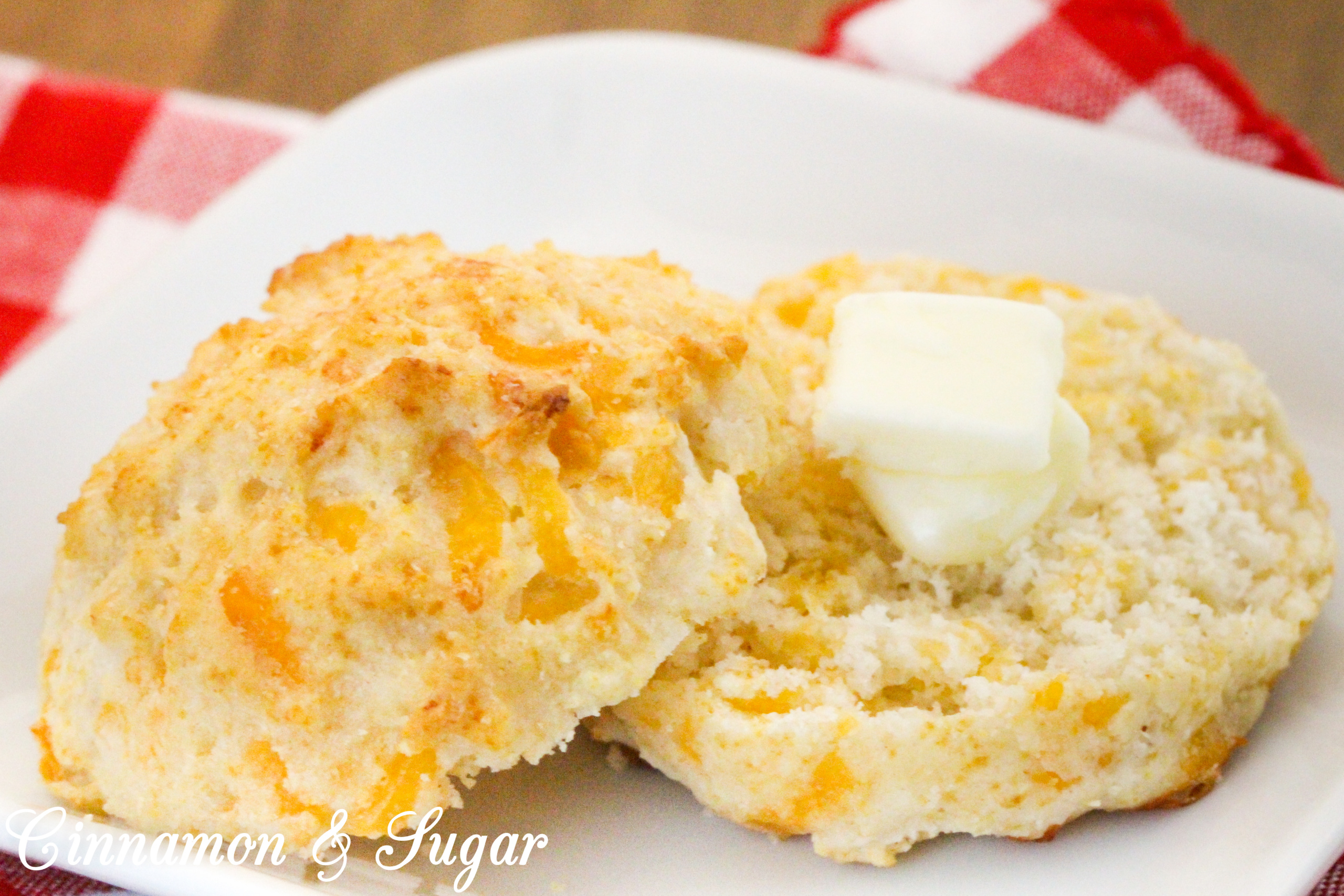 Pin to Pinterest: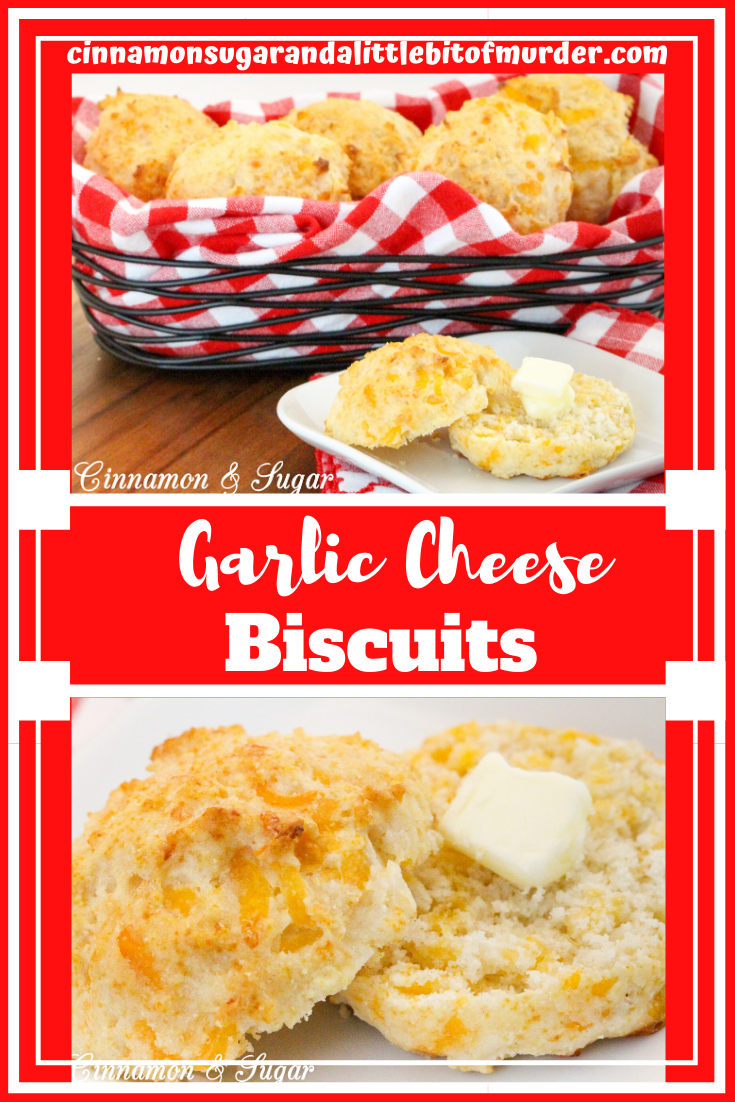 If you receive my blog post via email you will need to visit my website to view the video.
If you enjoy great food, check out A BAD HAIR DAY COOKBOOK, a collection of recipes from Nancy J. Cohen's cozy mystery series!
I was provided an advance copy. All thoughts and opinions are my own.