ON THE LAMB, the fourth book in the Kebab Kitchen Mystery series by Tina Kashian, is a delightful read that immerses the reader in the boardwalk culture of Ocean Crest, New Jersey. Ms. Kashian does a fabulous job with her descriptive voice and I felt like I was there experiencing the beachy tourist destination and beautiful ocean views. The protagonist, Lucy Berberian, works as the manager for her family's Mediterranean restaurant, Kebab Kitchen. I love how close-knit her family is, from her parents (who are trying to ease into semi-retirement) to her sister, Emma, along with her sweet niece and brother-in-law. Their interaction seems realistic and the support between the family members is also extended to the other employees who work at their restaurant. The author also creates many memorable characters that adds to the entertainment of the book, such as Lucy's new elderly landlady…she's a hoot…and a Harley-riding biker named Pumpkin.
When her landlady's nephew is found murdered on the beach during a bonfire event, the local candy shop owner, Melanie, becomes a suspect because of an argument she had with him shortly before his demise. Melanie begs Lucy to find the truth so she begins to ask questions around town. Assisting Lucy is her best friend, Katie. They make a great team and I enjoyed how they not only egg each other on, but then they try to talk sense into each other before getting into danger. This leads to some humorous situations. There were plenty of suspects who hated the dead man and keeps the reader guessing. With an edge-of-your seat reveal, the author kept me turning pages faster and faster until I'd read the very last page.
Not only does Lucy run Kebab Kitchen, but she's dating the head chef, Azad, and is planning to host her very first family Easter dinner. There are so many mouth-watering mentions of food throughout the book and, luckily for the reader, Ms. Kashian provides a few recipes. I was drawn to the recipe for Azad's Armenia Sweet Bread, also known as Choereg. This is a rich, buttery yeast bread that I didn't find too difficult to make, especially if you have a stand mixer to do the kneading for you. The author also suggests inserting chocolate candy squares into the center of the buns before baking, and that addition pushed the yum factor into the stratosphere! This recipe makes a huge batch, making them a delicious addition to any brunch table or special luncheon…or prepare them like Lucy did when she wanted to wow her family at Easter.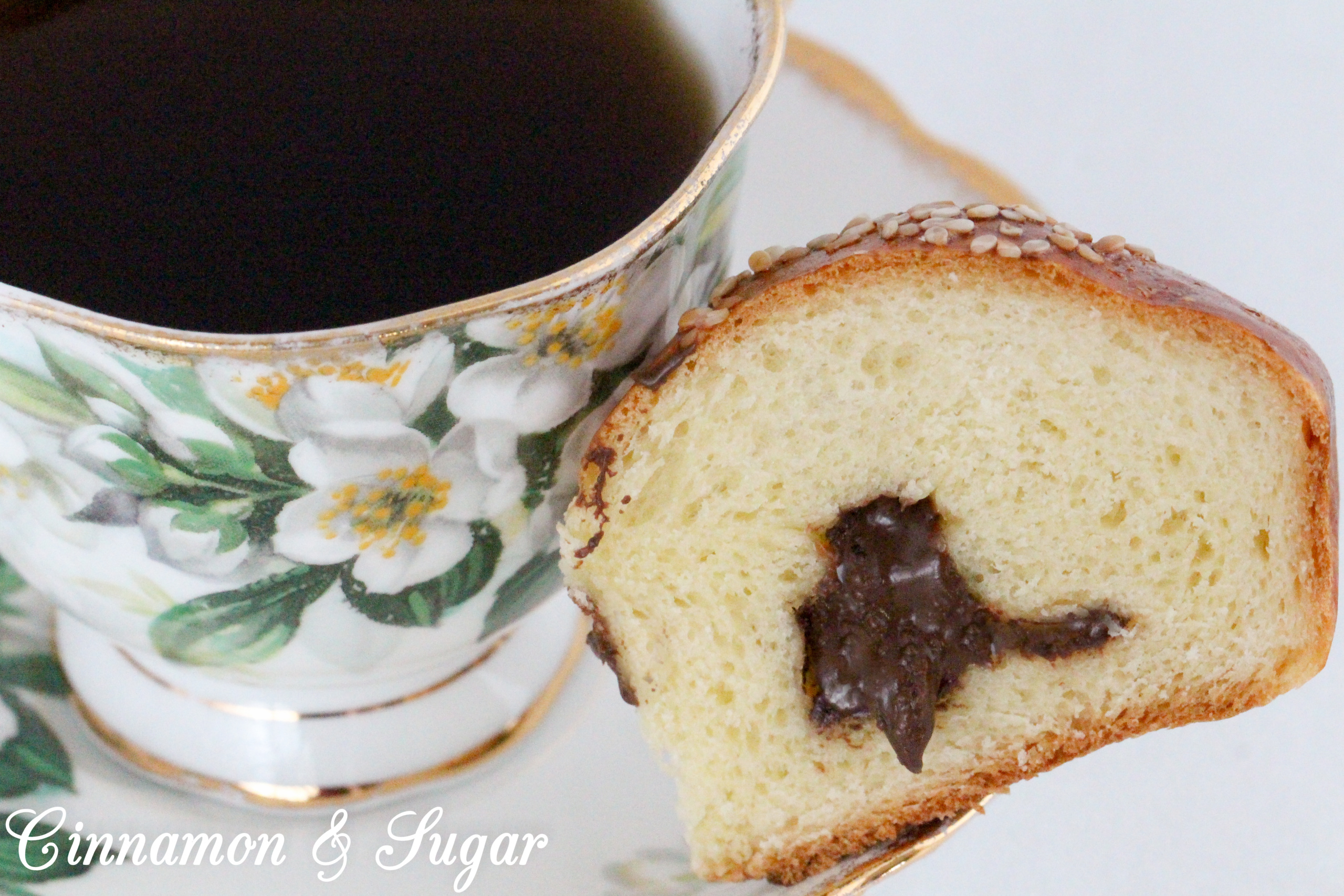 Amazon Synopsis
Lucy Berberian is busy preparing her family's Mediterranean restaurant for Easter on the Jersey Shore—but a batch of sweets is to die for . . .

Bikers are thundering into the seaside town of Ocean Crest for the annual Bikers on the Beach gathering that raises funds for injured veterans. It's a big boost for the Kebab Kitchen, as well as for local businesses like Melanie Haven's candy shop. But Melanie is about to find herself in a sticky situation.
When Melanie and Lucy attend a beach bonfire, a local landlord is found dead after apparently choking on a piece of salt water taffy. Melanie, who was known to have a contentious relationship with the victim, is quickly skewered as the prime suspect. But Lucy is determined to prove her friend's innocence before the real killer coasts free . . .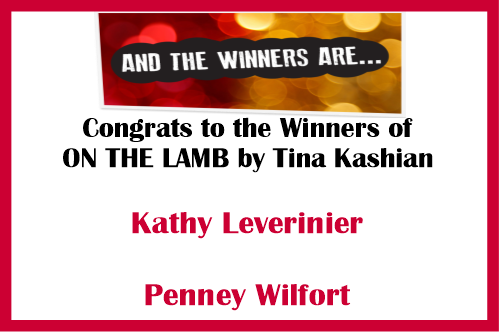 A special thanks to Tina Kashian for offering two print giveaway copies of ON THE LAMB. Contest ends Sunday, March 15, 2020 at 11:59 pm PST and is limited to U.S. residents only. Please use the Rafflecopter box located below to enter. The winner will be announced on this page and on Cinnamon & Sugar's Facebook page, as well as notified by email (so check your spam folder!)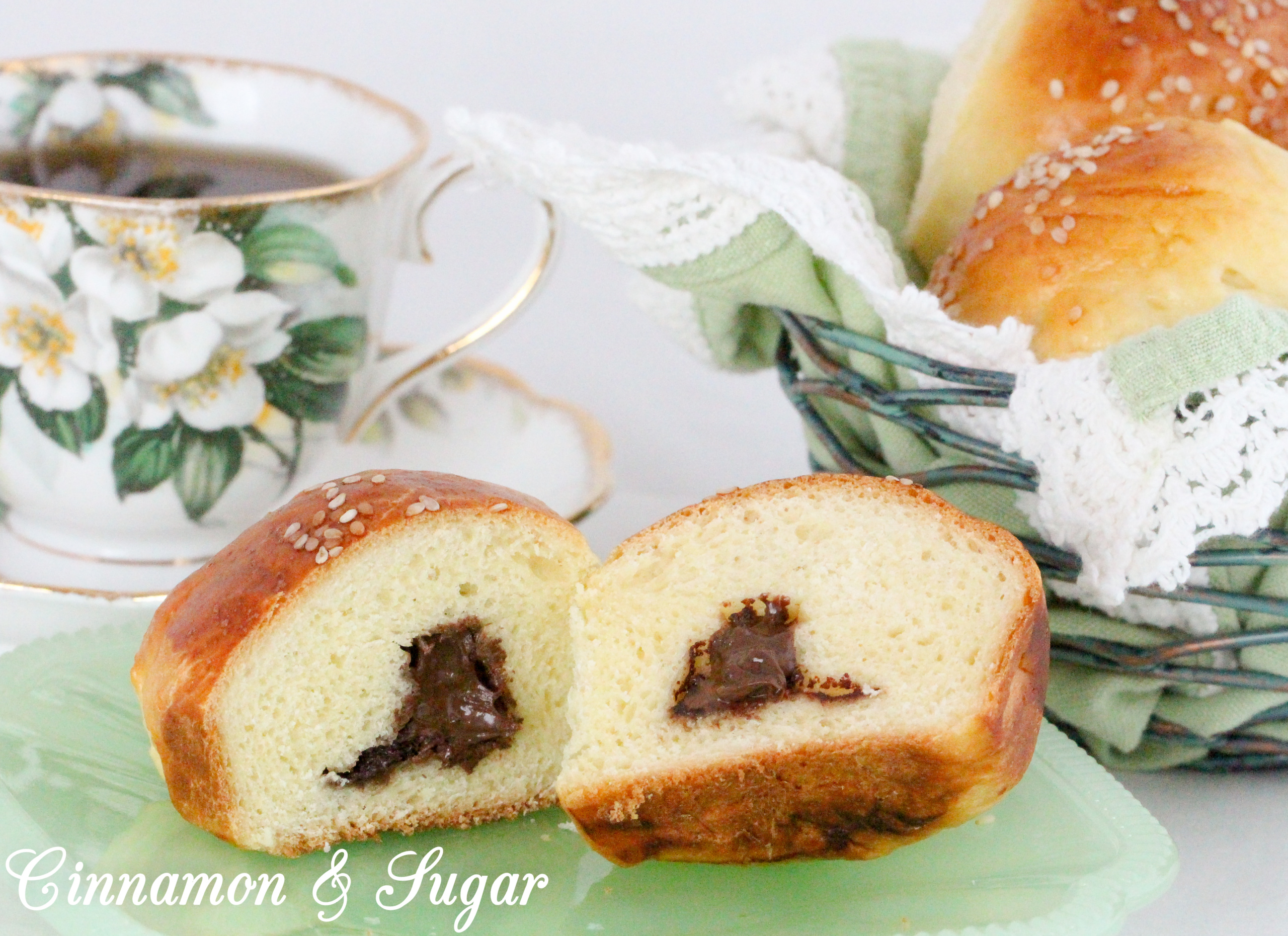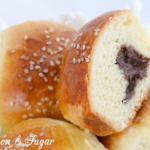 Azad's Armenian Sweet Bread (Choereg)
Ingredients
1/4

ounce

package of active dry yeast

1/4

cup

lukewarm water

3/4

cup

sugar

4

eggs

1

teaspoon

salt

3/4

cup

melted butter

1

cup

lukewarm whole milk

7

cups

flour

Sesame seeds

3

Hershey chocolate bars (optional)
Instructions
In a small bowl, combine yeast, water, 1 teaspoon of sugar, and stir until mixture is dissolved. Set aside.

In a large bowl, combine three of the eggs, salt, and remaining sugar. Add yeast mixture, butter, and milk. Mix with an electric mixer or by hand until blended.

Add flour, a cup at a time, and mix with a dough hook of an electric mixer or by hand. Knead dough until it is smooth (about 10 minutes).

Cover bowl with a towel and set aside to rise for 2 hours. The dough should double in size.

Preheat oven to 375 degrees.

Shape dough into small buns. Optional: When shaping dough into small buns, insert two squares of chocolate into the bun, then pinch the bun dough closed until it seals.

Beat remaining egg and brush tops of buns with egg wash. Sprinkle with sesame seeds.

Bake for 15 minutes until tops of buns are golden brown.

For leftover buns, warm in a toaster oven, oven, or microwave before serving for delicious, warm sweet bread.
Cinnamon & Sugar's Notes
The author says that there isn't a need to do a second rising after forming the buns. I did, however, allow the buns to rest about 30 minutes before baking because the dough seemed a little dense after forming the bun. This could have been due to the ambient temperature of my kitchen (it was very cold) while if I had made these in the summer, the second rise could have been skipped. Basically the formed buns should be slightly puffy before baking.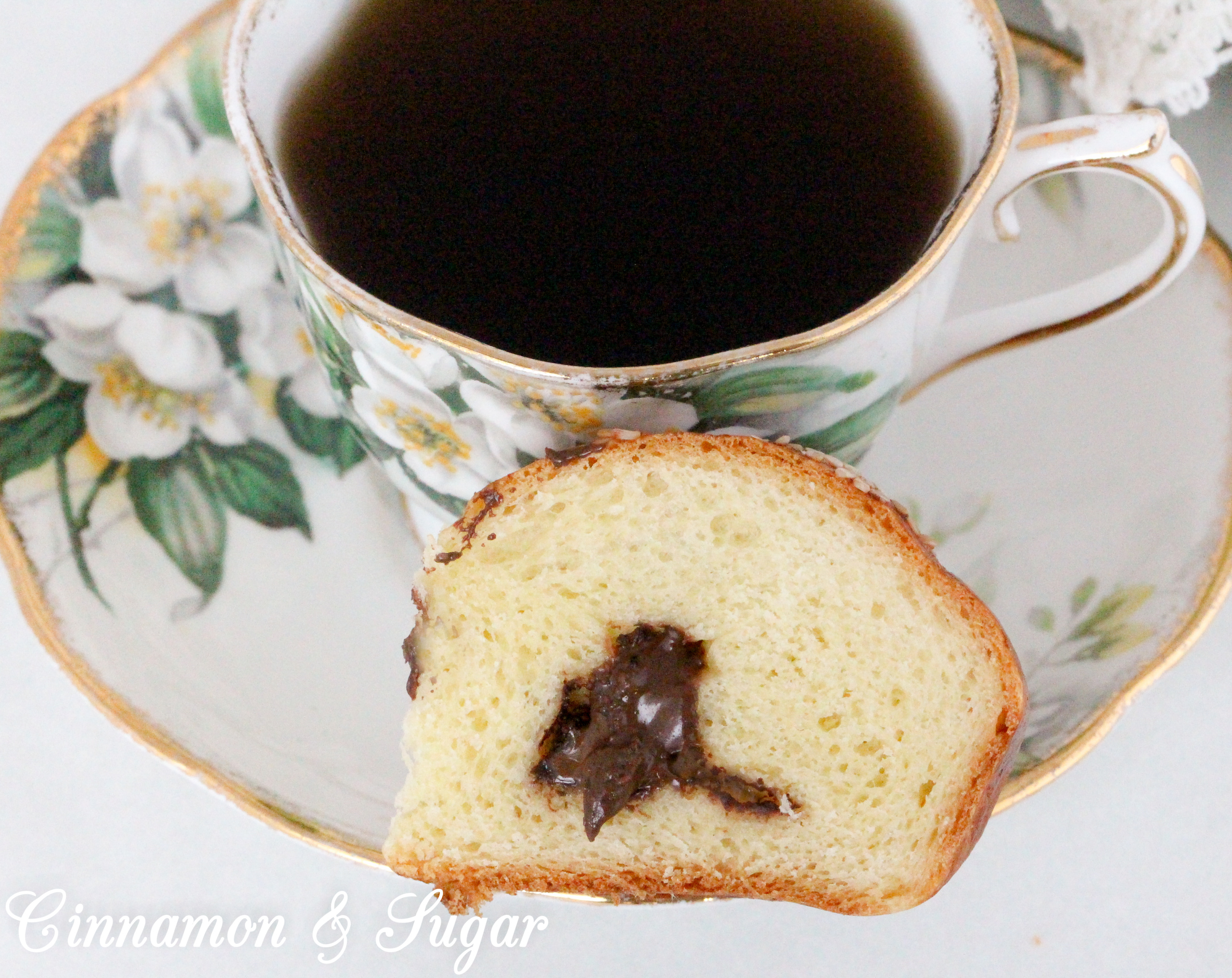 Pin to Pinterest: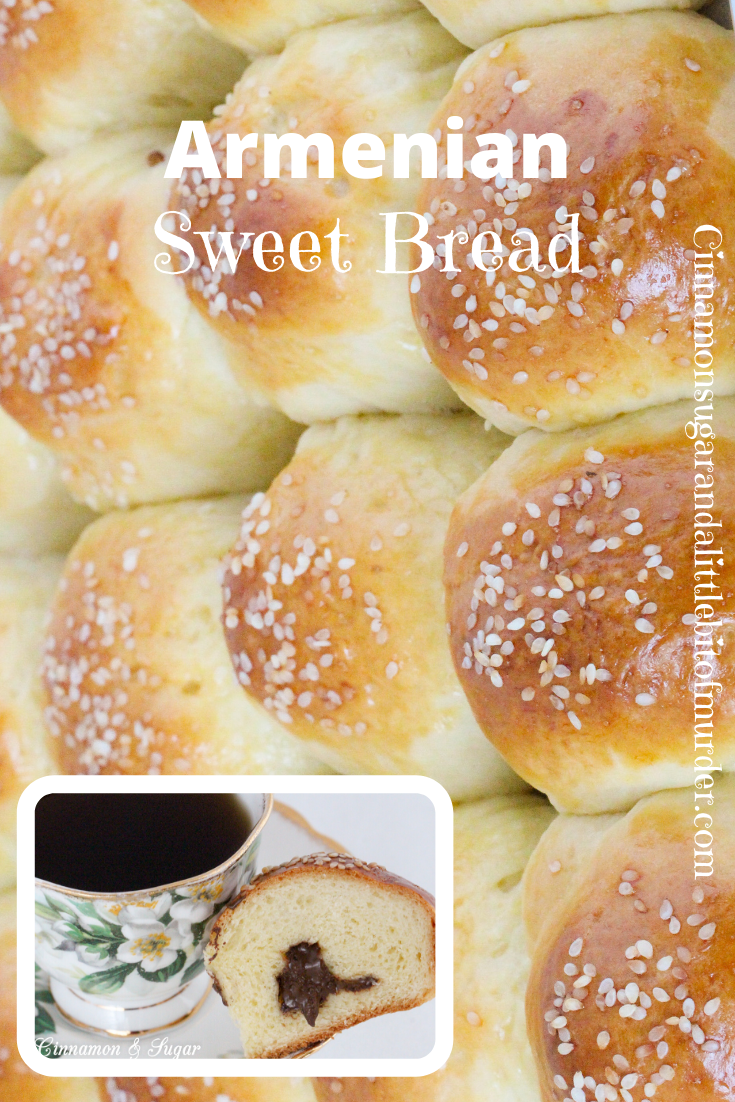 If you receive my blog post via email you will need to visit my website to view the video.
I was provided an advance copy. All thoughts and opinions are my own.