POACHING IS PUZZLING is the twelfth book in the Cookbook Nook Mystery series by Daryl Wood Gerber. The author has definitely crafted a puzzle of a mystery that kept me turning pages when the competitive nature of the cruciverbalists takes a deadly turn. With meticulous attention to the crossword puzzle craft and wordsmithing, the reader is in for a treat with not only a murder to solve, but an insider's view of the world of creating crossword puzzles. Early in the book, it becomes apparent that Ms. Gerber has done an amazing amount of research to lend credibility to the theme. From each chapter heading—which provides puzzle descriptions, or puzzle themes, or thesaurus words—I was completely engrossed, up to the very last page. Of course, it's not just a crossword puzzle book, and the characters that grace the pages bring life to the story. The protagonist, Jenna, is co-owner of the Cookbook Nook, alongside her Aunt Vera. I just adore their relationship, and oh how I wish I could visit their shop in person! If you like to collect cookbooks, Jenna offers several suggestions that are of the sort of goodies and dishes being offered at her café or at other local eateries.
While the story might be character-driven and crossword puzzle centric, Ms. Gerber is a master at crafting intriguing mysteries that pull the reader in and keep them engaged. While the victim might have been a longtime friend of Aunt Vera's, he seems to have hidden his true self from her, as suspects and motives are uncovered. There were plenty of suspect to keep the reader guessing and clues for the sharp armchair detective to follow. My guess as to the killer was completely off the mark, but it was still fun following the clues. At the reveal, I'll admit I felt sympathy for the murderer, and while murder is never justified, it goes to show how the author has created a character that could mimic real life. Once all was said and done, I found Poaching is Puzzling to be another entertaining addition to a long-loved series!
You can always count on Ms. Gerber to provide lots of yummy recipes at the back of the book, from sweet to savory. As soon as I saw the mention for Coffee Crunch Cookies, I just knew I had to try them. Oh my goodness… these are fantastic and will be added to the Christmas cookie goodie bags I make each year for friends, family, and my granddaughter's teachers and aides. Crunchy on the outside and chewy on the inside, the bitter, nutty taste of coffee is tempered by the caramel sweetness of brown sugar. With a hint of cinnamon to round out the flavor, these cookies are perfect to enjoy with a glass of cold milk or a cup of piping hot coffee.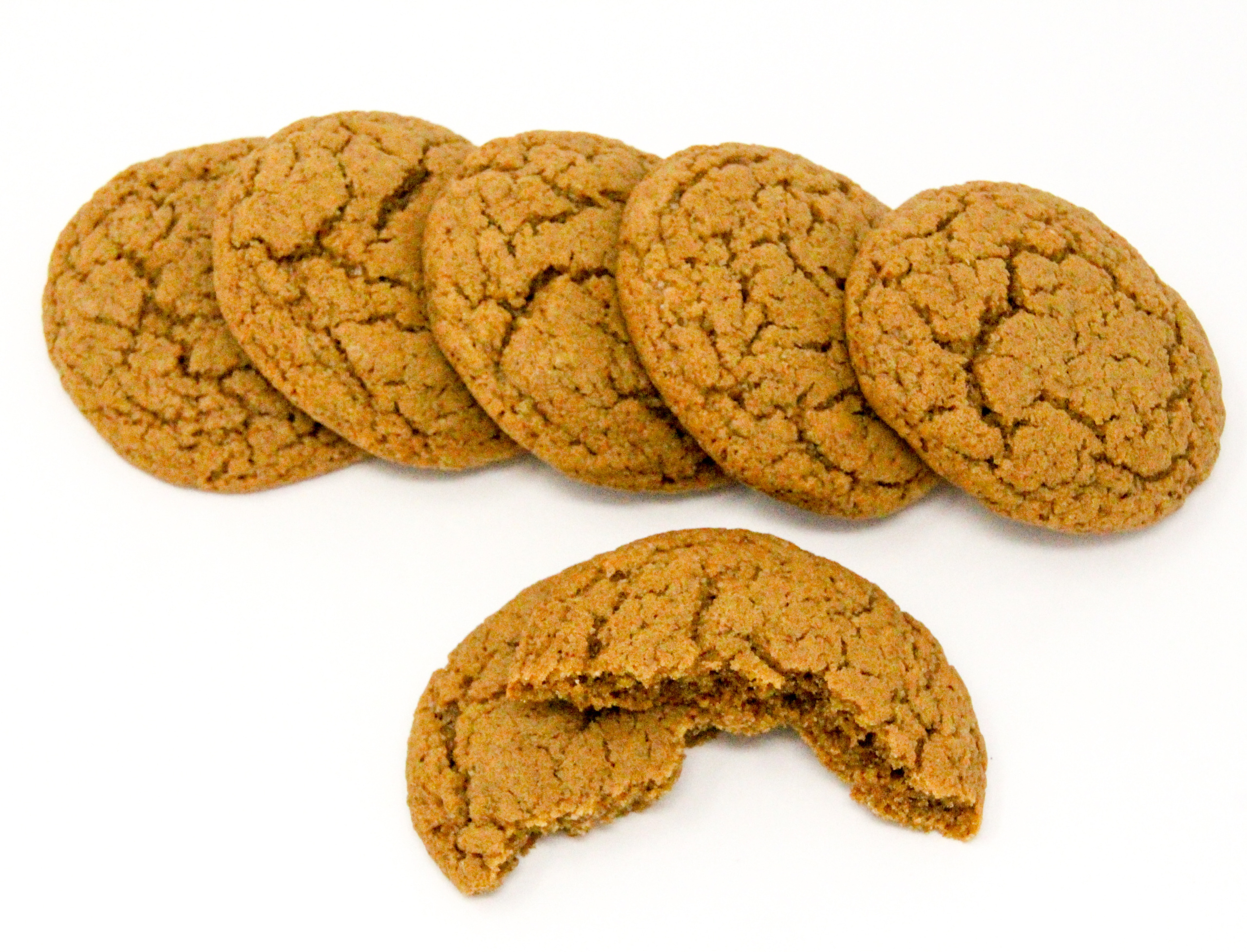 Amazon Synopsis
In the cutthroat world of crossword solvers, Jenna Hart will have to decipher some puzzling clues to catch a killer . . .
The annual crossword puzzle contest has drawn contestants from near and far to Crystal Cove, and Jenna watches in amazement as puzzle-themed books fly off the shelves at the Cookbook Nook. Her aunt Vera is putting up a sizable cash prize, and no one is more surprised than Jenna to discover there's bad blood between Vera and the prominent puzzle constructor who's acting as master of ceremonies. And when the puzzle guru has his throat slit while he's out hiking, the police instantly peg Aunt Vera as the culprit.
Jenna can't stand by and watch her aunt take the fall. It's been clear since the victim arrived that he had contentious relationships with a number of the contestants—even going so far as to steal puzzles from some of them and claim them as his own—and Jenna's certain one of them is the killer. Trading puzzle solving for crime solving, she sorts through the convoluted clues and cryptic suspects, hoping to nab the guilty party before they decide she's a problem they'll solve with another murder . . .
A special thanks to Daryl Wood Gerber for providing a print copy of POACHING IS PUZZLING! Contest ends May 7, 2023 at 11:59 pm PST and is limited to U.S. residents only. Please use the Rafflecopter box located below to enter. The winner will be announced on this page and on Cinnamon & Sugar's Facebook page, as well as notified by email (so check your spam folder!)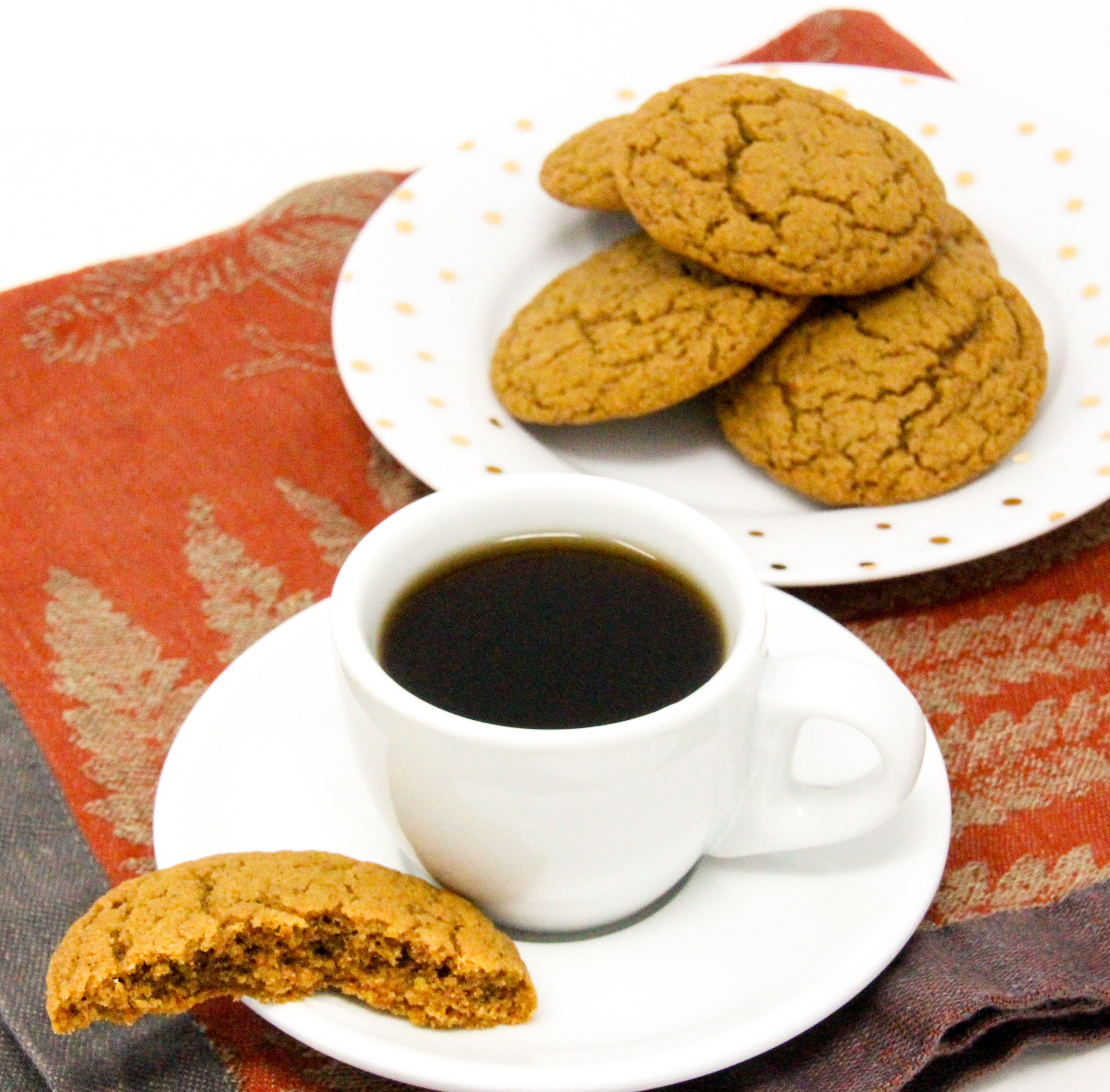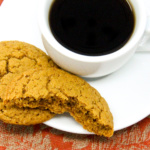 Coffee Crunch Cookies
From Jenna: I received this recipe from Latte Luck Café when I finished the crossword puzzle of the day and was treated with the cookies as my reward. They are delicious, and the recipe is so easy. Okay, it's not five ingredients, but it is two six-ingredient recipes merged into one, if you look at the butter to vanilla extract ingredients as one "recipe", and the flour to baking powder ingredients as the other. Easy-peasy. I love the flavor of coffee in this. If you want a deeper flavor, use espresso beans.
Yield: 24 - 30 cookies
Ingredients
1/3

cup

butter, room temperature

1/2

cup

sugar

1/2

cup

light brown sugar

1

large egg

1

tablespoon

milk

1

teaspoon

vanilla extract

1-1/2

cups

flour

2

tablespoons

ground coffee

1/4

teaspoon

cinnamon

1/4

teaspoon

salt

1/4

teaspoon

baking soda

1/4

teaspoon

baking powder
Instructions
Preheat oven to 400 degrees (F). Line a baking sheet with parchment paper.

In a large bowl, cream together butter, sugar, and light brown sugar. Beat in egg, milk, and vanilla.

In a small bowl, whisk together flour, ground coffee, cinnamon, salt, baking powder, and baking soda. Stir the flour mixture into the butter mixture.

Drop dough by rounded, walnut-sized spoonfuls on the baking sheet. These do spread so don't put them too close, about 12 cookies per baking sheet.*

Bake until cookies are golden at the edges, about 8 - 10 minutes.

Cool on baking sheet for 5 minutes and then transfer to a wire rack to cool completely.
Note:
*Use a new piece of parchment paper for each batch, if necessary.
Cinnamon & Sugar's Note:
If dough is too sticky to work with, refrigerate for 30 minutes.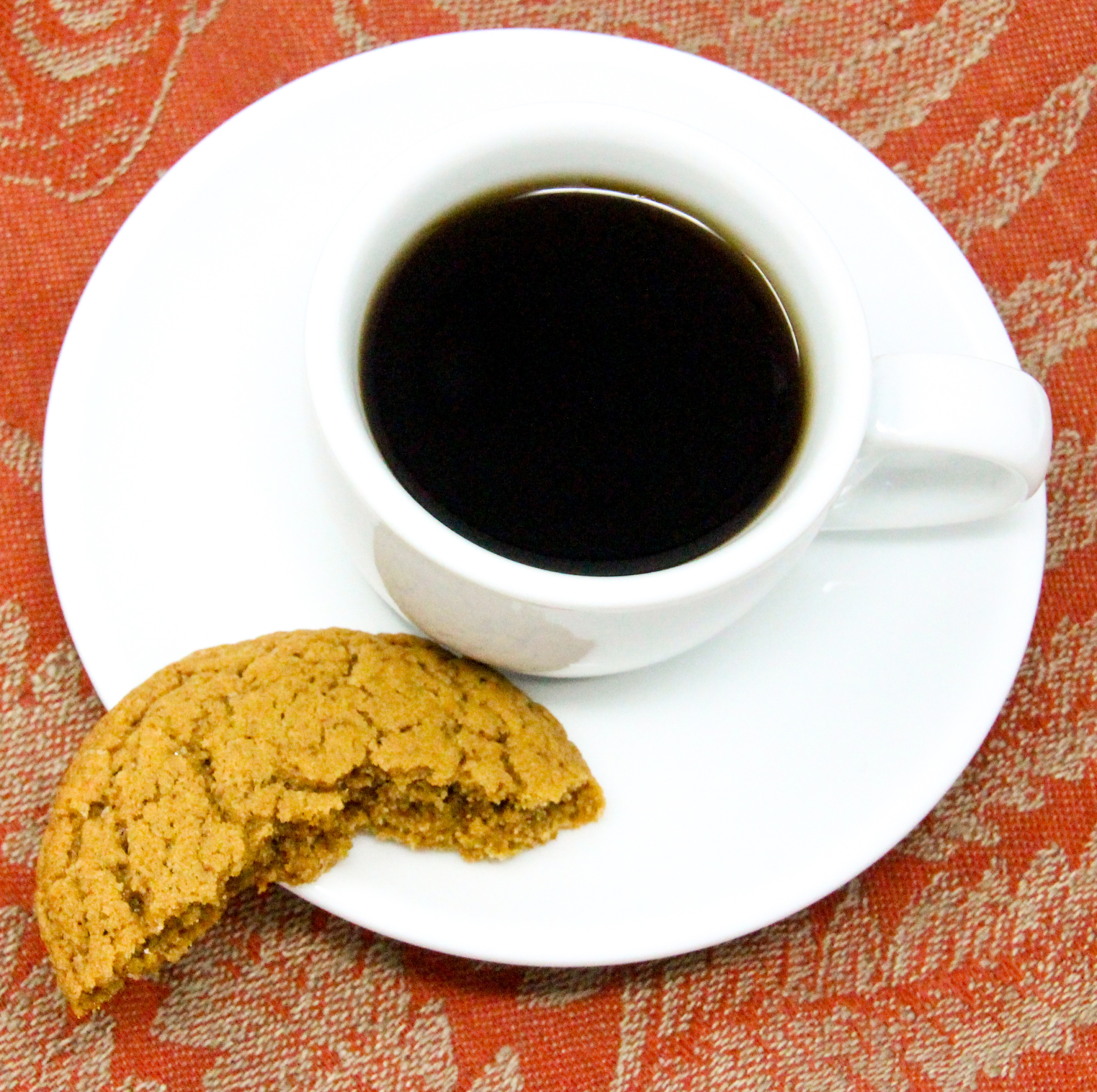 Pin to Pinterest: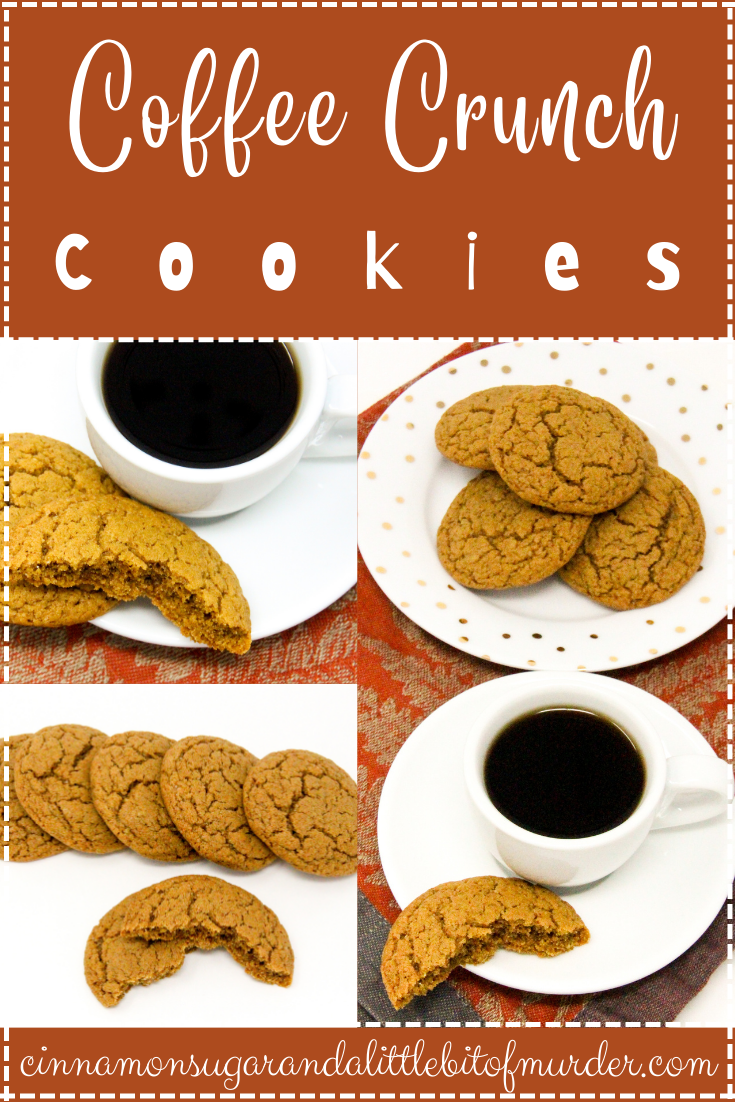 I was provided with an advance copy. All thoughts and opinions are my own.