JOY AT MOONGLOW is the eighth book in the Moonglow Christmas series by Deborah Garner. Each year her Christmas novella ushers in the beginning of the holiday season, and I wait, with great anticipation, for the opportunity to snuggle in to read the new release. Not only does each book imbue the spirit of the season but it leaves me with a feeling of peacefulness thanks to the gentle, almost magical, character of the protagonist, Mist. With the charming setting of the Timberton Hotel in Montana, the strong descriptive voice of the author brings the story to life. I felt like I was there, enjoying the scrumptious dishes, the roaring fire, and yuletide carols while spending time with friends, both new and old. While this can easily be read as a standalone, it's been a joy to watch the characters grow and experience change over the course of the series. This newest book also brings the delight of a long-awaited wedding set on Christmas Eve. The joy of the holiday season and the nuptials exhibited on the pages brought great pleasure in the reading and I can't wait to find out what happens next in this sweet series! Joy at Moonglow is the perfect short holiday read to cozy up beneath a comforting quilt, sipping on eggnog or hot cocoa, and immerse yourself for a couple of hours in pure Christmas bliss!

One of the Christmas traditions at the Timberton Hotel is the annual cookie exchange for townsfolk and guests alike. Each year Ms. Garner invites readers to submit their favorite cookie recipe to include in the book, and each year I look forward to providing one of my own cookie recipes for the cookie exchange recipe section. This year I created Christmas Hugs & Kisses Cookies for Joy at Moonglow and I'm happy to share the recipe with you today. Chocolate cookies, with a hint of peppermint, are rolled in colorful holiday jimmies and sprinkles before baking. Upon taking them out of the oven, a Hershey's Hug or Kiss is nestled into the center for an extra bite of chocolate. These festive and delicious cookies will make Santa linger hearthside to finish the plate of these yummy cookies!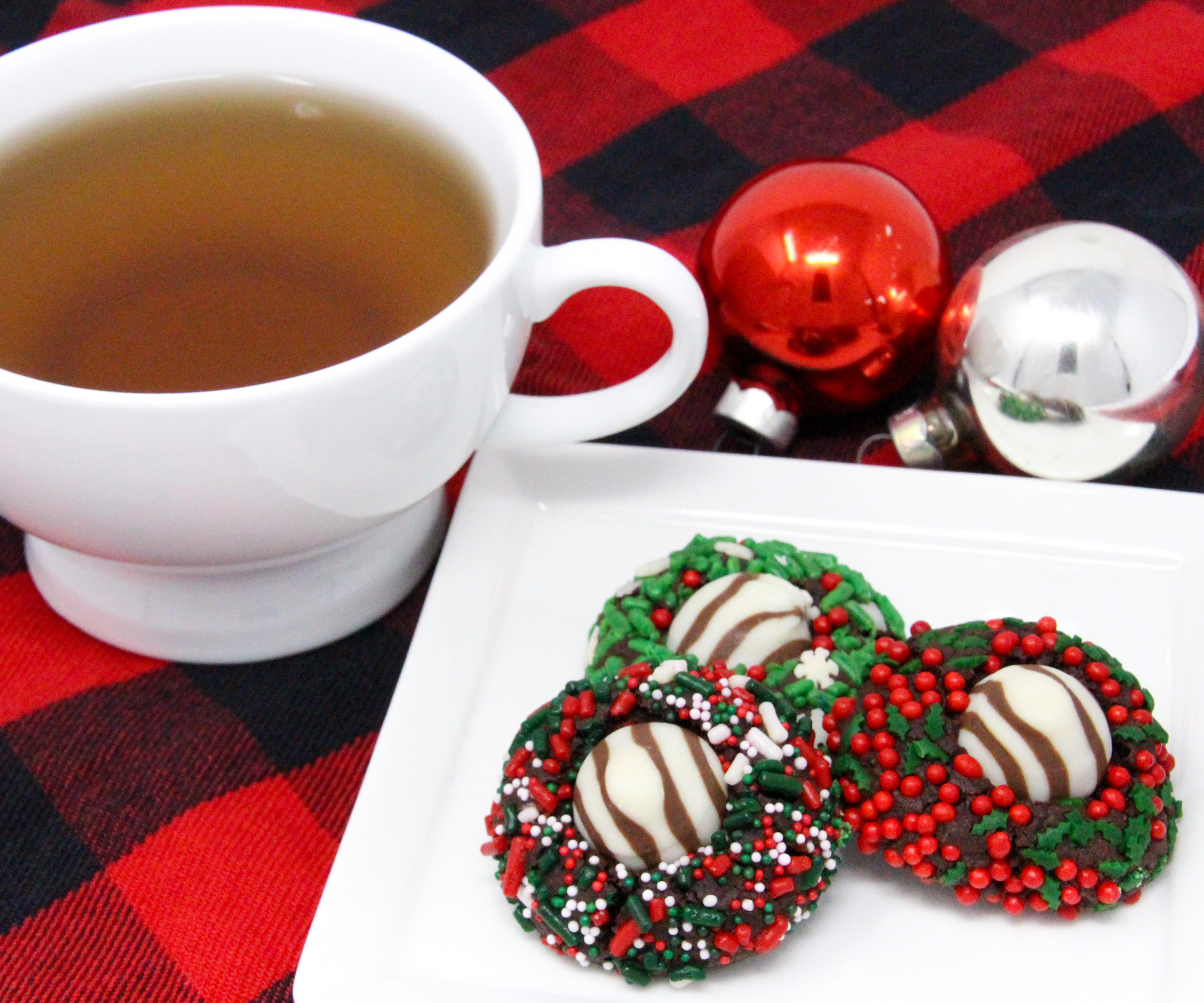 Amazon Synopsis
Each holiday season is unique in the small Montana town of Timberton. New and returning guests bring their dreams, cares, and worries, and always leave with lighter hearts and renewed hope for the future. But no season has ever been as special as this one. Because, to everyone's delight, wedding bells will be ringing.
With a community basket project occupying much of the time, it's a wonder the traditional Christmas Eve dinner, Betty's annual cookie exchange, and a winter wedding can all take place. But there's always a touch of holiday magic floating around Timberton, much due to resident artist and chef, Mist. Thanks to the heartfelt efforts of many and no shortage of sweet romance, this year will be the most joyful of all.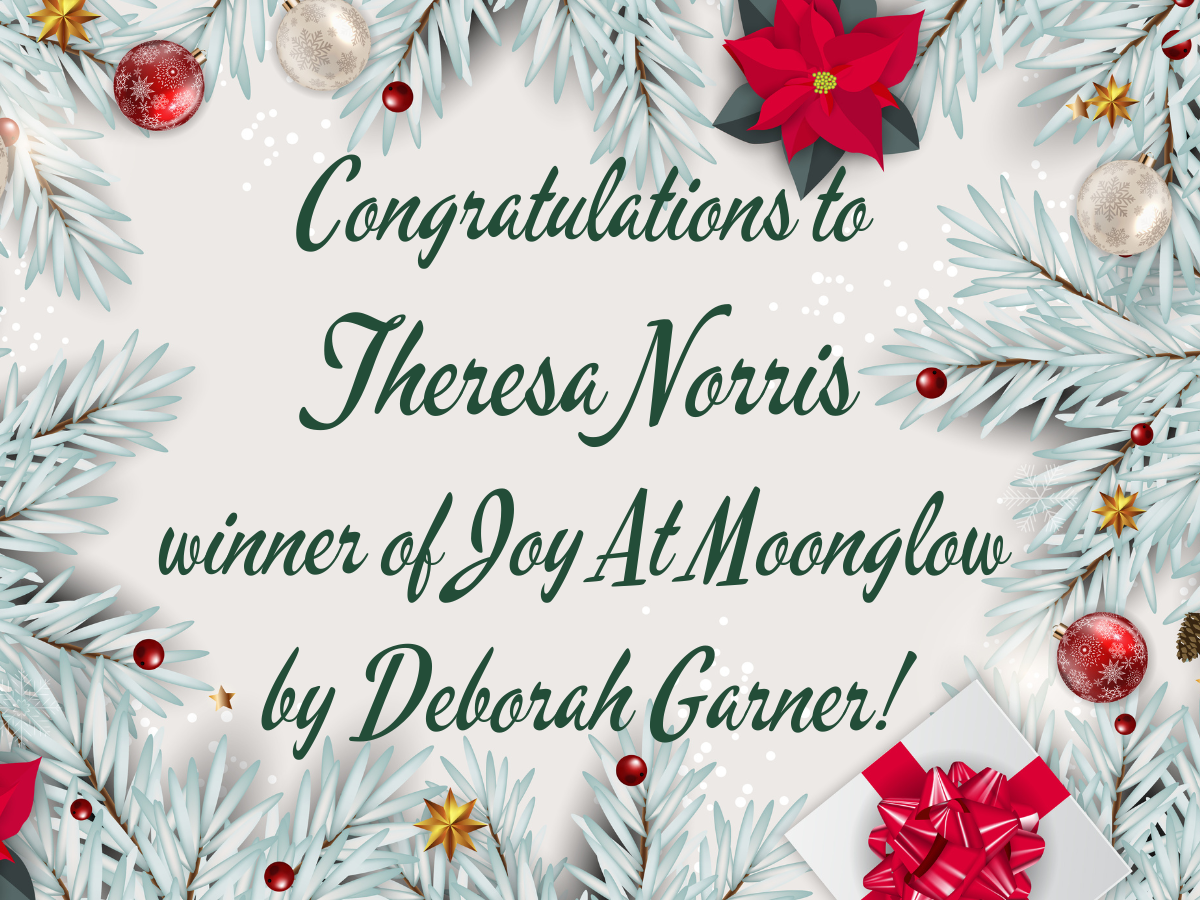 A special thanks to Deborah Garner for providing a print copy of JOY AT MOONGLOW! Contest ends December 11, 2022 at 11:59 pm PST and is limited to U.S. residents only. Please use the Rafflecopter box located below to enter. The winner will be announced on this page and on Cinnamon & Sugar's Facebook page, as well as notified by email (so check your spam folder!)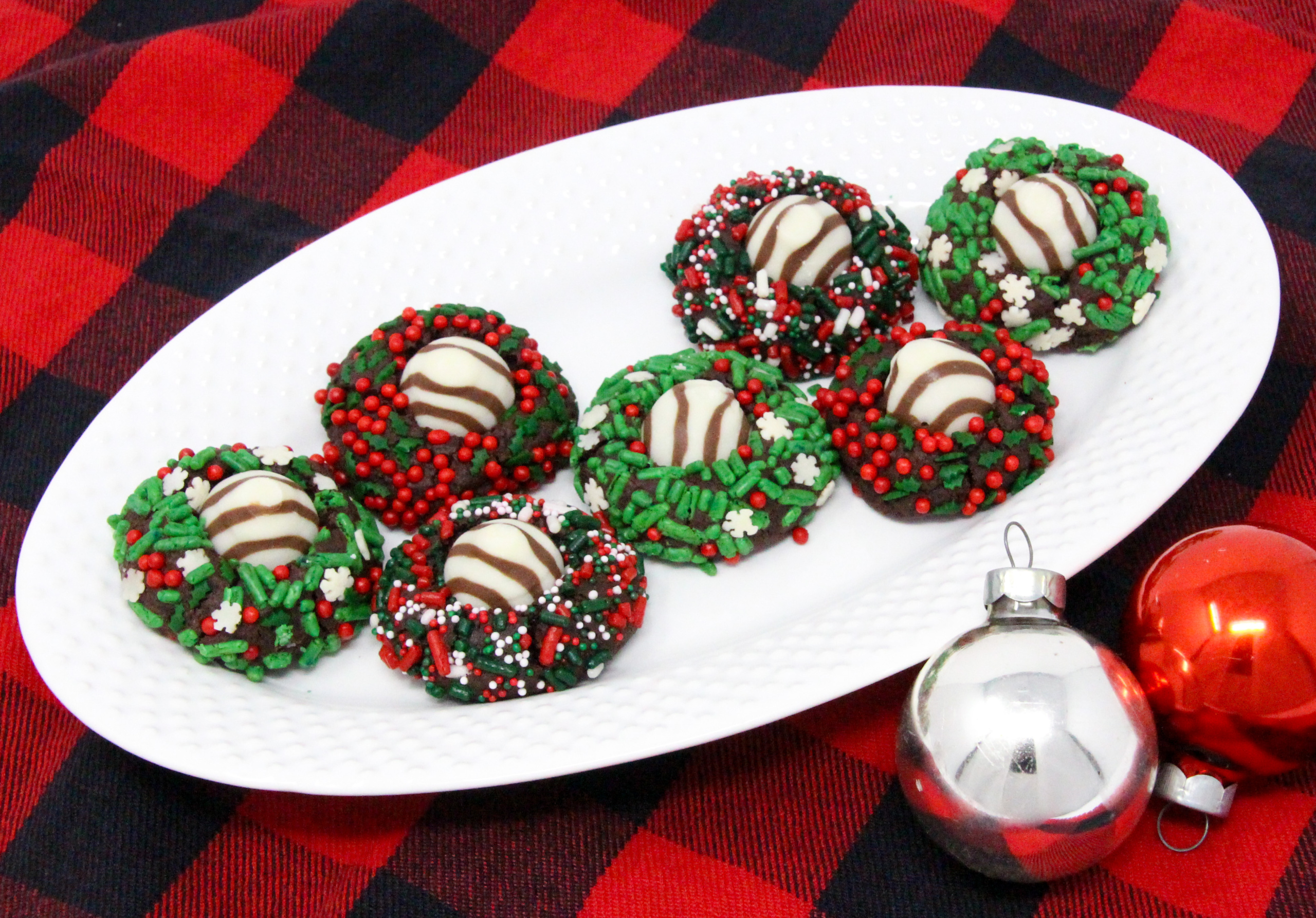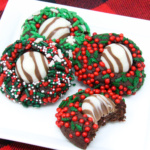 Christmas Hugs & Kisses Cookies
Ingredients
1

cup

all-purpose flour

1/2

cup

unsweetened cocoa powder

1/2

teaspoon

salt

1/2

cup

unsalted butter, room temperature

2/3

cup

granulated sugar

1

egg

1/2

teaspoon peppermint extract

3/4

cup

holiday-themed nonpareils and jimmies (use a mixture)

24

Hershey's Hugs or Kisses candies, unwrapped (or a combination of the two)
Instructions
In a medium bowl, whisk together the flour, cocoa powder, and salt.

Using an electric mixer, beat the butter on medium-high speed until creamy.

Add in the sugar and beat for 2 minutes until light and fluffy.

Beat in the egg and the peppermint extract until thoroughly combined.

Refrigerate the dough for at least 30 minutes.

Preheat the oven to 350 degrees (F). Line two baking sheets with parchment paper and set aside.

Place the sprinkles in a shallow dish. Shape the dough into balls about the size of a small walnut and roll in the sprinkles. Place on baking sheet at least 2 inches apart.

Bake cookies, one sheet at a time, for 10 - 11 minutes. Remove the pan from the oven and lightly press a Hugs or Kiss candy into the center of each cookie while they are warm.

Allow cookies to rest on baking sheet for 5 minutes then remove to a wire rack to cool before eating.

Allow Hugs and/or Kisses to firm up before storing in an airtight container for up to one week.
Tip:
Use different colored sprinkles for other holidays and special occasions.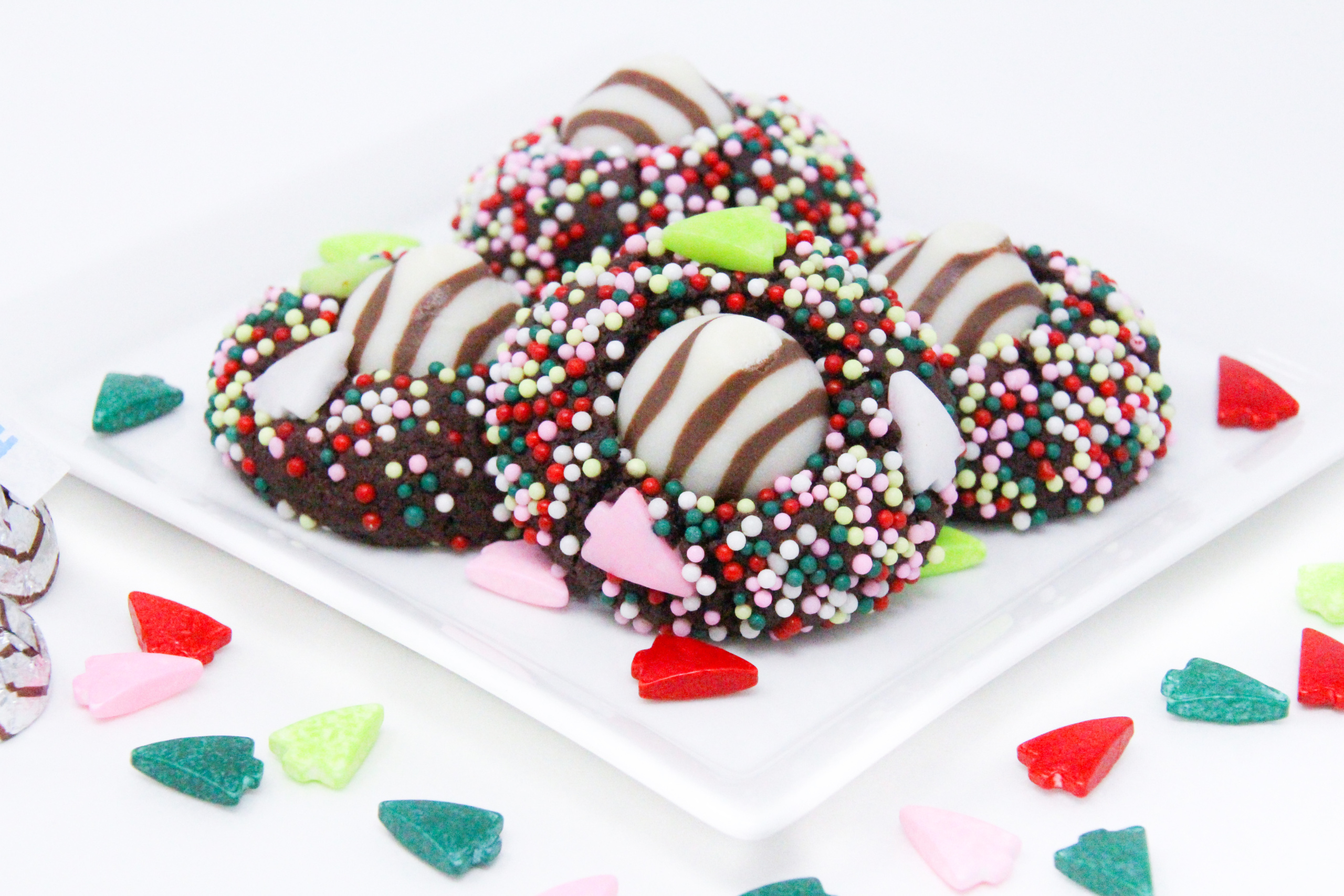 Pin to Pinterest: