WINING AND DYING, the tenth book in the Cookbook Nook Mystery series by Daryl Wood Gerber, is another delicious addition to a charming series. With food, wine, and art galore showcased on the pages, the reader can't help but become immersed as they catch up on Jenna Hart's latest adventure. Trying to plan her wedding to Rhett, run her Cookbook Nook shop, and participate as a competing artist in Crystal Cove's fifth annual Art and Wine Festival, Jenna never has a dull moment. With all the activities doing on, the reader is given a true sense of the type of person Jenna is – caring, kind, a good listener, and a great friend – to all that she meets. I adore her relationship with her close friends and her family, which includes her co-shop-owning Aunt Vera and her ex-FBI father. One of the strengths of this series are the characters and it's been a delight watching them grow and change over the years… and all for the better. Another thing I've truly enjoyed that as owner of the Cookbook Nook, Jenna stocks a large variety of cookbooks of which she mentions several to fit the theme of the ongoing festival. I'll have to admit I adore cookbooks and often research and sometimes purchase those cookbooks mentioned on the pages.
When a contentious fellow art contestant is found murdered and it's clear that the suspect (one of Jenna's bff's husband and fellow contestant) has been framed, Jenna vows to help her friends and prove his innocence. But as she delves into the hidden life of the victim, nothing is quite as it seems. In fact, other friends of Jenna just might have reasons to have wanted the man dead which added to the suspense and had me turning pages until the very end. The clues were well placed and there were several twists that had me gasping out loud. With an unexpected reveal, the threads of the story came together in a highly satisfactory conclusion and has me eagerly waiting for the next book!
You can always count on Ms. Gerber providing mouthwatering details about the delectable dishes served around town and at the Cookbook Nook Café. To satisfy the home cook, she provides several recipes at the back of the book and they all sound fantastic! One of the recipes that I just had to try was her Chocolate Mint Muffins. With a generous portion of of both cocoa powder and Andes Chocolate Mints, these rich treats could very well be classified as dessert cupcakes since they're so scrumptious!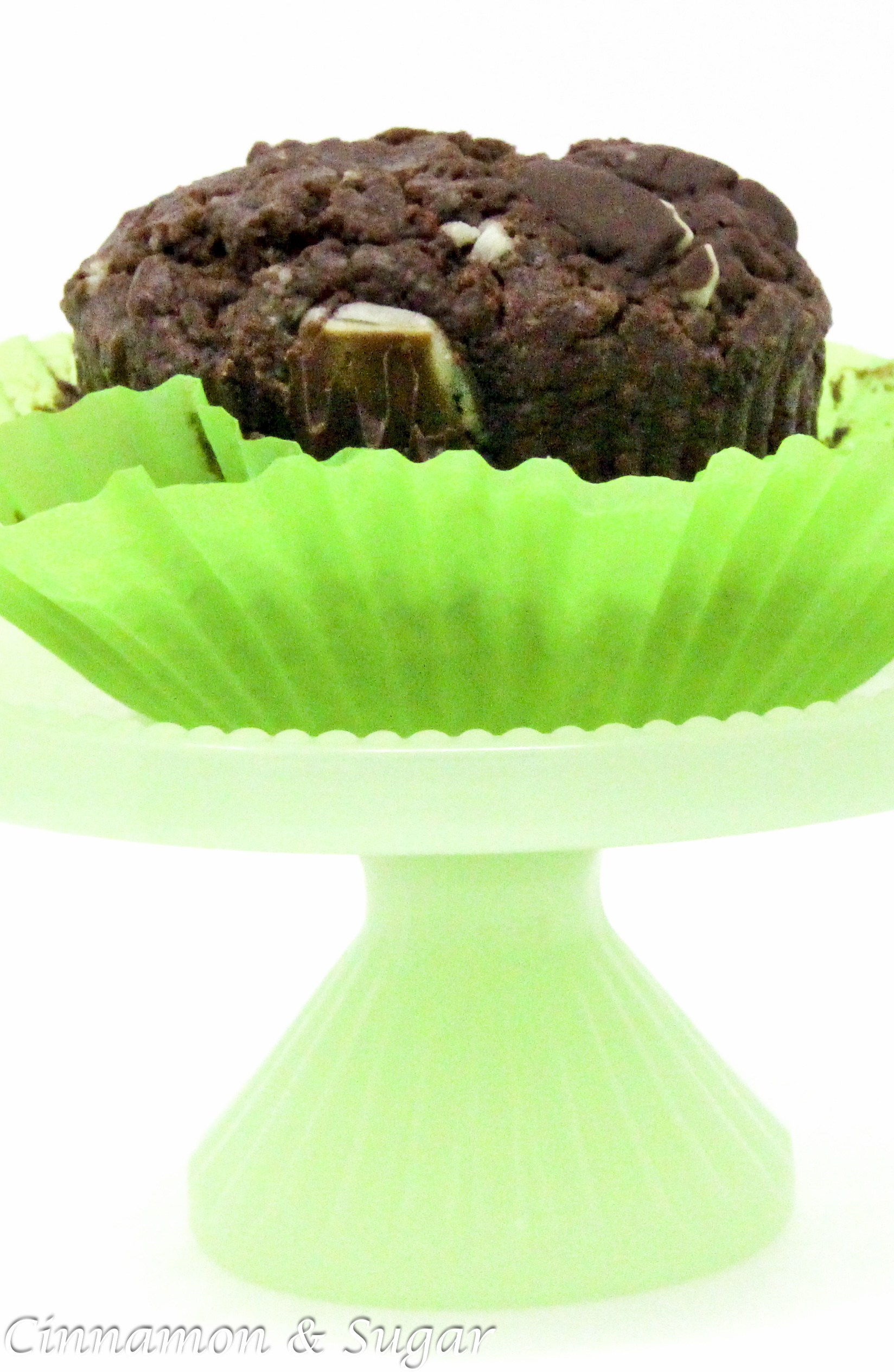 Amazon Synopsis
Crystal Cove is buzzing with the launch of its fifth annual Art and Wine Festival, when local wineries are paired with local artists to show off their latest creations. Jenna's thrilled to be showing one of her own amateur paintings at the fair, but her excitement quickly fades when an up-and-coming artist is murdered. What's more, all the evidence points to a good friend of Jenna's as the culprit, and she'll have to use all her wits to prove his innocence before he paints himself into a corner.
Certain that her friend is being framed, Jenna tries to blend in as she starts digging into an array of colorful suspects, including a tech guru with a penchant for stalking women, the mayor's wayward son, and an older art instructor who might have been closer to the victim than anyone would have guessed. Jenna will have to wine and dine her way through all the clues before she can see the full picture and put the real killer behind bars—all the while avoiding her own brush with death . . .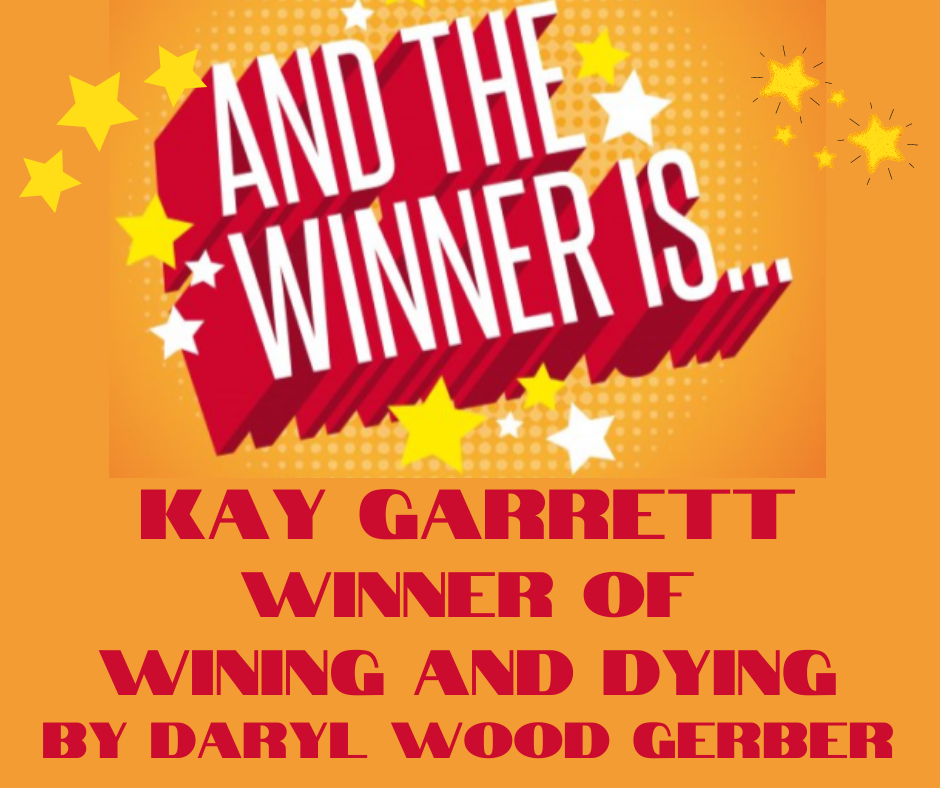 A special thanks to Daryl Wood Gerber for providing a winner with a print copy of WINING AND DYING! Contest ends Sunday, May 9, 2021 at 11:59 pm PST and is limited to U.S. residents. Please use the Rafflecopter box located below to enter. The winner will be announced on this page and on Cinnamon & Sugar's Facebook page, as well as notified by email (so check your spam folder!)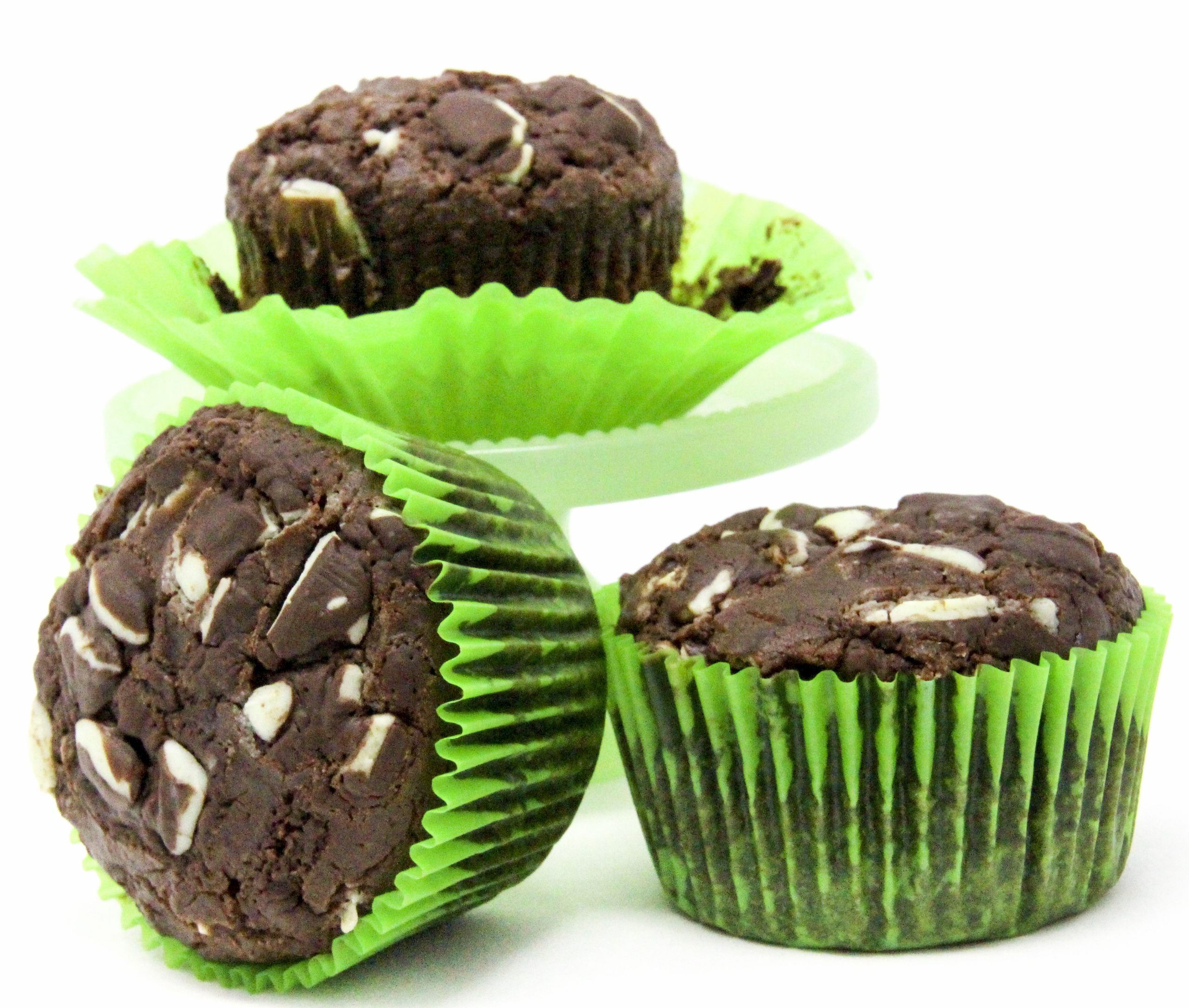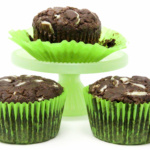 Chocolate Mint Muffins
(Makes 18)
From Jenna: Katie gave me this recipe and told me it was an easy one. She was right. It's basically two steps. All the dry ingredients go together, then all the wet ingredients. Then you mix the two. A snap! I adore muffins morning, noon, and night, and adding the mint? Brilliant!
Ingredients
2

cups

all-purpose flour

1

cup

granulated sugar

1

cup

Andes mints, chopped

1/2

cup

unsweetened cocoa powder

1

teaspoon

baking soda

1/2

teaspoon

salt

1

large egg

1

cup

sour cream

1/2

cup

milk

1

teaspoon

vanilla

1/2

cup

vegetable oil

1/4

cup

Andes mints, chopped (additional)
Instructions
Preheat oven to 400 degrees (F). Line 18 muffin cups with paper muffin liners.

In a large bowl, combine flour, sugar, 1 cup chopped Andes mints, cocoa powder, baking soda, and salt.

In another bowl, whisk the egg, sour cream, milk, vanilla, and oil until smooth. Pour the mixture into the chocolate mixture and stir until batter is blended. Don't overmix.

Fill prepared muffin cups about 2/3 cup full and sprinkle with additional 1/4 cup chopped Andes mints.

Bake 15 - 18 minutes, until a toothpick inserted into the center comes out clean.

Cool for 10 minutes in pan before setting muffins on a wire rack to cool completely.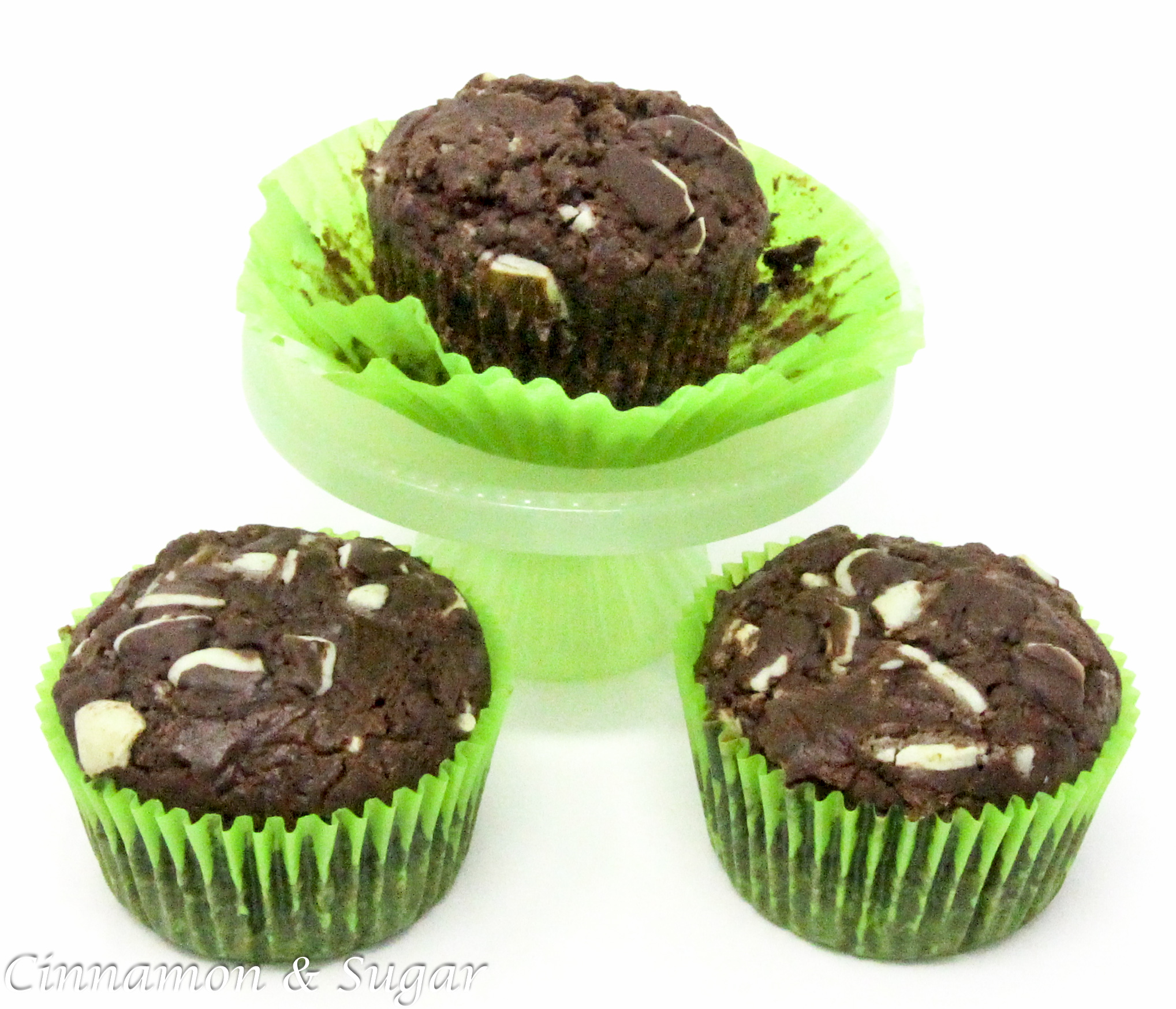 Pin to Pinterest: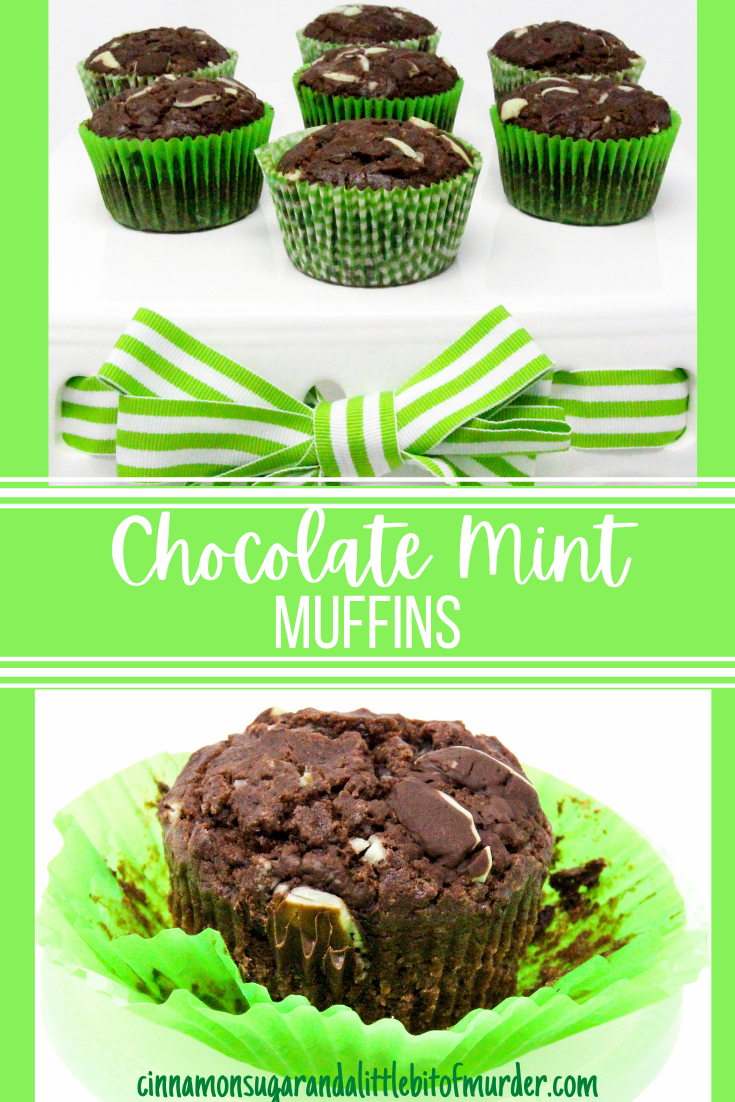 I was provided with an advance copy. All thoughts and opinions are my own.