MURDER AT THE BEACON BAKESHOP is the first book in the brand new Beacon Bakeshop Mystery series by Darci Hannah. First off, I adore the location… who can resist a small-town Michigan lighthouse turned bakery and home? However, protagonist Lindsey Bakewell, newly arrived from New York, finds the lighthouse she purchased (sight unseen!) doesn't even come close to living up to the description provided by the town's real estate agent. The author's humor, given the situation, captured my attention and had me eagerly turning pages to find out how Lindsey recovers from her setback. I enjoyed how the reader gets to follow Lindsey from her first arrival into town and through the setup of the bakery. I felt like I got to know her better rather than read bits and pieces of backstory before she had a successful bakery. Another unique thing with this series is that Lindsey is quite wealthy instead of a struggling business owner. This gives her a lot of leeway when it comes to dealing with the setbacks.
I found the characters well-developed and love the small core group that surrounds Lindsey, including her Newfoundland, Wellington. I especially hope to see more of her quirky social-influencer best friend, Kennedy, who brings lighthearted humor to the story. When someone murders Lindsey's ex-fiancé's girlfriend in the bakery, during the grand opening, Lindsey realizes she has to search out the truth or lose her business and most likely her freedom. There were plenty of suspects to keep me guessing and some twists that got me off track. And in amongst the murder and mayhem, Lindsey finds she just might be living and working in a haunted lighthouse. With a surprising reveal, the threads of the story were wrapped up into a cohesive conclusion and makes me wish the next book was releasing already!
Lindsey's bakery offers many delectable dishes and treats, and the author has thoughtfully included several recipes, both sweet and savory, at the back of the book. Our family is especially fond of muffins (perfect for a quick breakfast or snack when schedules get hectic) so I chose to try Ms. Hannah's recipe for Carrot-Raisin Muffins with Cream Cheese Frosting. With a generous portion of carrots, these are super moist without using a lot of fat. We loved the addition of sweet raisins and crunchy walnuts which gave them a nice texture. Mounds of cream cheese frosting swirled over the tops, elevated these muffins from delicious breakfast or snack fare, to delectable dessert!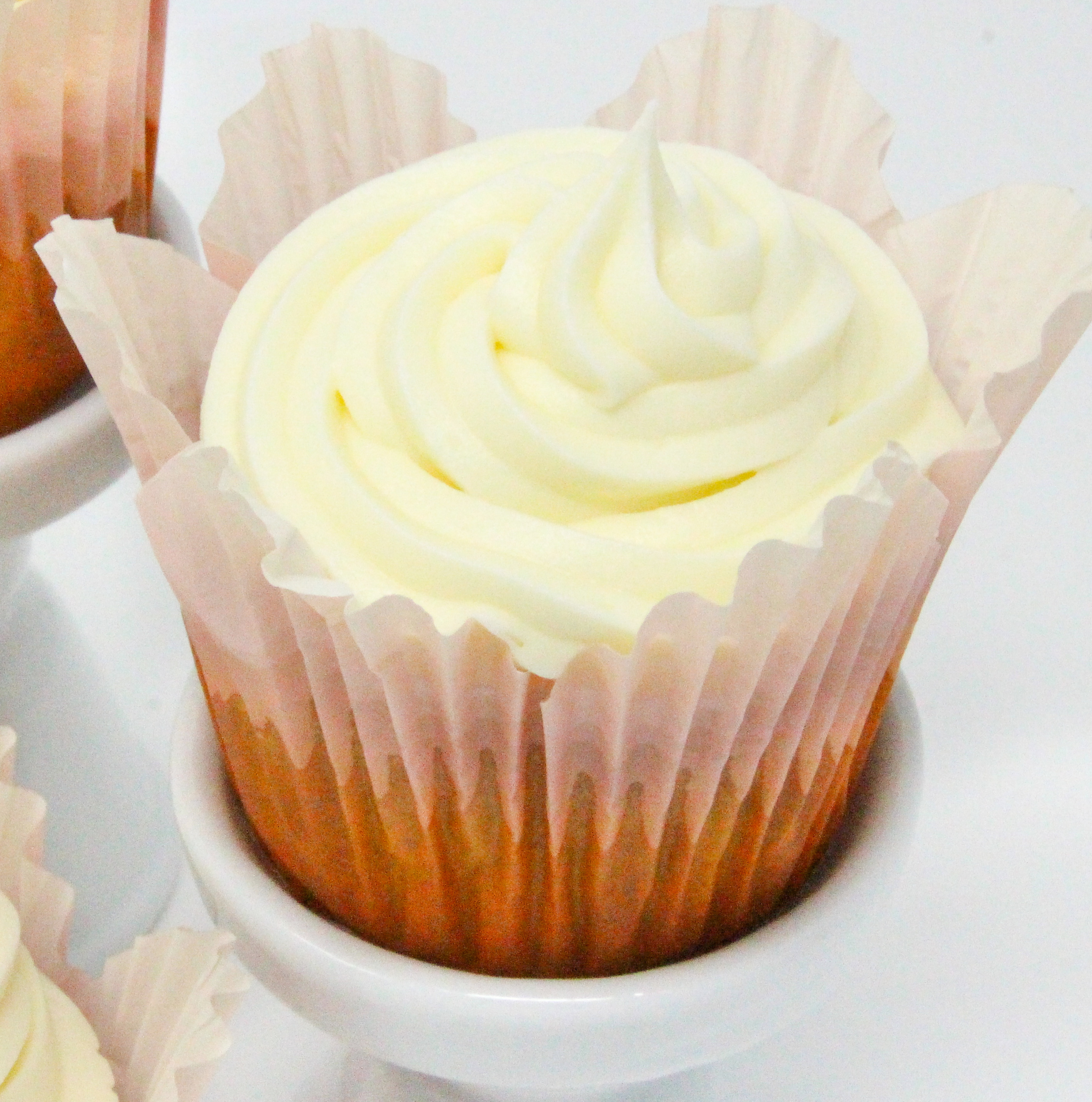 Amazon Synopsis
After catching her celebrity chef fiancé sizzling in the arms of another woman, Lindsey Bakewell left big city Wall Street for small town Beacon Harbor, Michigan to pursue her own passion as a pastry baker—and gets mixed up in someone's sweet taste of revenge . . .
More interested in kneading dough than adding it up, Lindsey's breakup inspired her to set up the shop she always wanted in a place that always made her happy. She'd spent many childhood summers near this beach community and converting the old run-down lighthouse into a bakery café and home offers a perfect fresh start for Lindsey and her devoted Newfoundland dog, Wellington.
But not everyone in town has a sweet tooth. The preservation society won't have the lighthouse's history sugar coated by lattes and cakes—and a protest group crashes Lindsey's Memorial Day opening. Then her ex-fiancé Jeffrey Plank and his girlfriend Mia Long arrive to trash the place. In the ensuing chaos Mia chokes on a donut and dies.
An autopsy reveals cyanide in Mia's bloodstream and Lindsey is the police's prime suspect. To clear her name, she's going to need to combine ingredients found in the town's checkered past to uncover the identity of a desperate killer . . .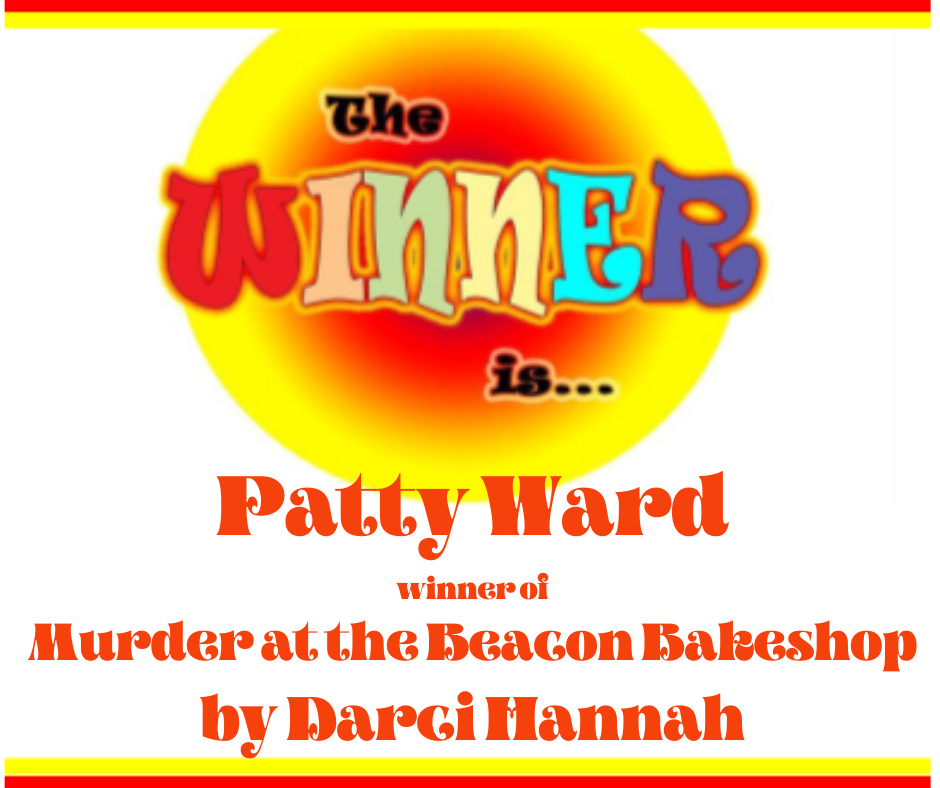 A special thanks to Darci Hannah for providing a winner with a print copy of MURDER AT THE BEACON BAKESHOP.  Contest ends Sunday, March 21, 2021 at 11:59 pm PST and is limited to U.S. residents. Please use the Rafflecopter box located below to enter. The winner will be announced on this page and on Cinnamon & Sugar's Facebook page, as well as notified by email (so check your spam folder!)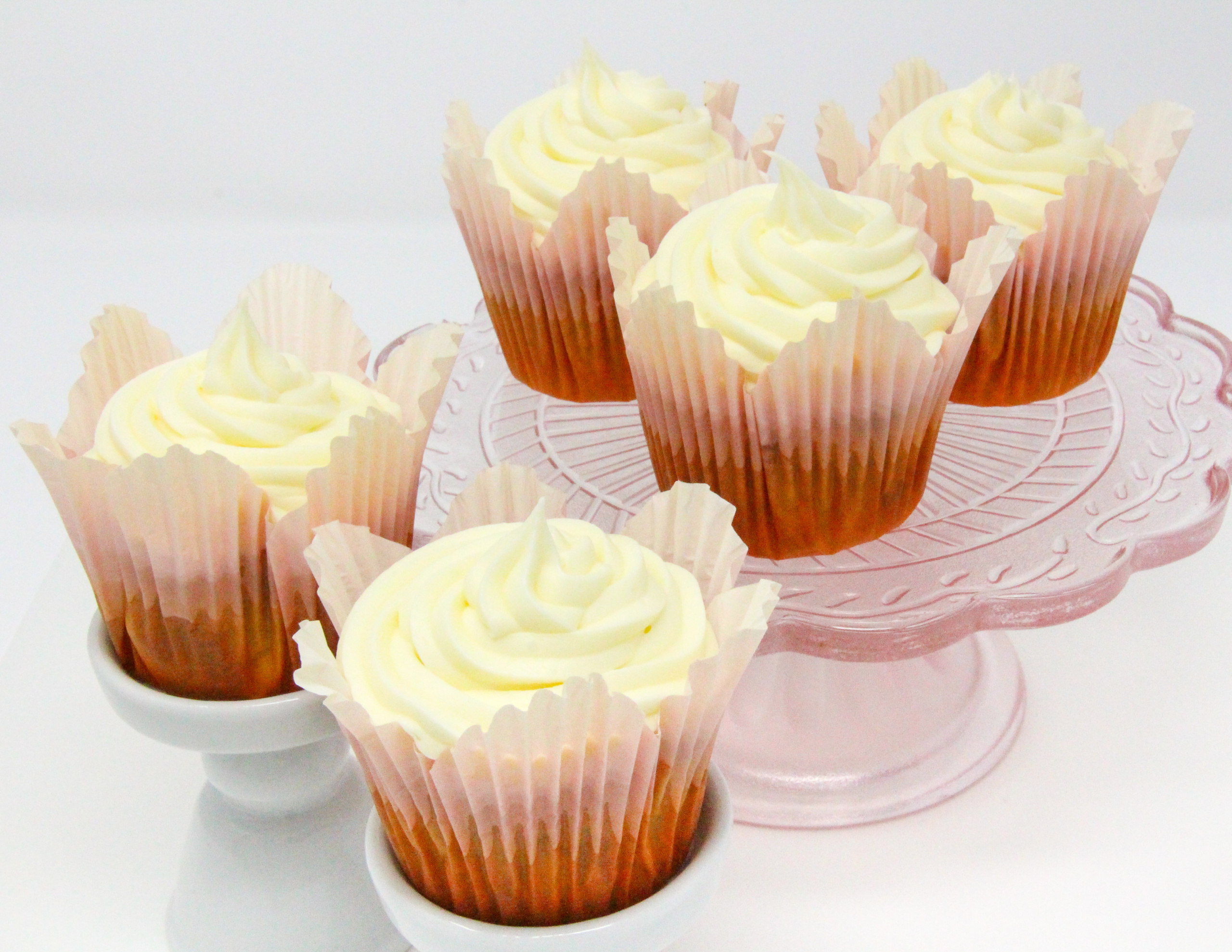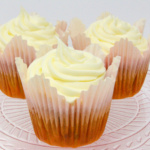 Carrot-Raisin Muffins with Cream Cheese Frosting
Prep time: 20 minutes. Bake time: 25 minutes. Makes 12 muffins.
Ingredients
Muffins
1-1/2

cups

all-purpose flour

1

tablespoon

baking powder

1/2

teaspoon

cinnamon

1/4

teaspoon

salt

2

large eggs

1/2

cup

brown sugar

3/4

cup

milk

1/4

cup

(1/2 stick) butter, melted

1

cup

peeled and grated carrots

1/2

cup

raisins

1/2

cup

coarsely chopped walnuts (optional)
Cream Cheese Frosting
1/2

cup

(1 stick) butter, softened

1

(8-ounce) package cream cheese, softened

4

cups

powdered sugar

2

teaspoons

vanilla extract
Instructions
Muffins
Heat oven to 375 degrees (F). Grease muffin cups or use paper baking cups.

In a medium bowl, combine flour, baking powder, cinnamon, and salt.

In bowl of electric mixer, mix eggs and brown sugar until smooth. Add milk and melted butter and continue mixing. Add flour mixture and blend well. Stir in carrots, raisins, and nuts.

Scoop batter into muffin cups and bake for 20 to 25 minutes. Let cool completely and frost with cream cheese frosting.
Cream Cheese Frosting
In bowl of electric mixer, beat butter and cream cheese until fluffy. Add the powdered sugar, one cup at a time, blending well. Add in the vanilla extract.

Beat until frosting has a light, fluffy texture, about 5 minutes.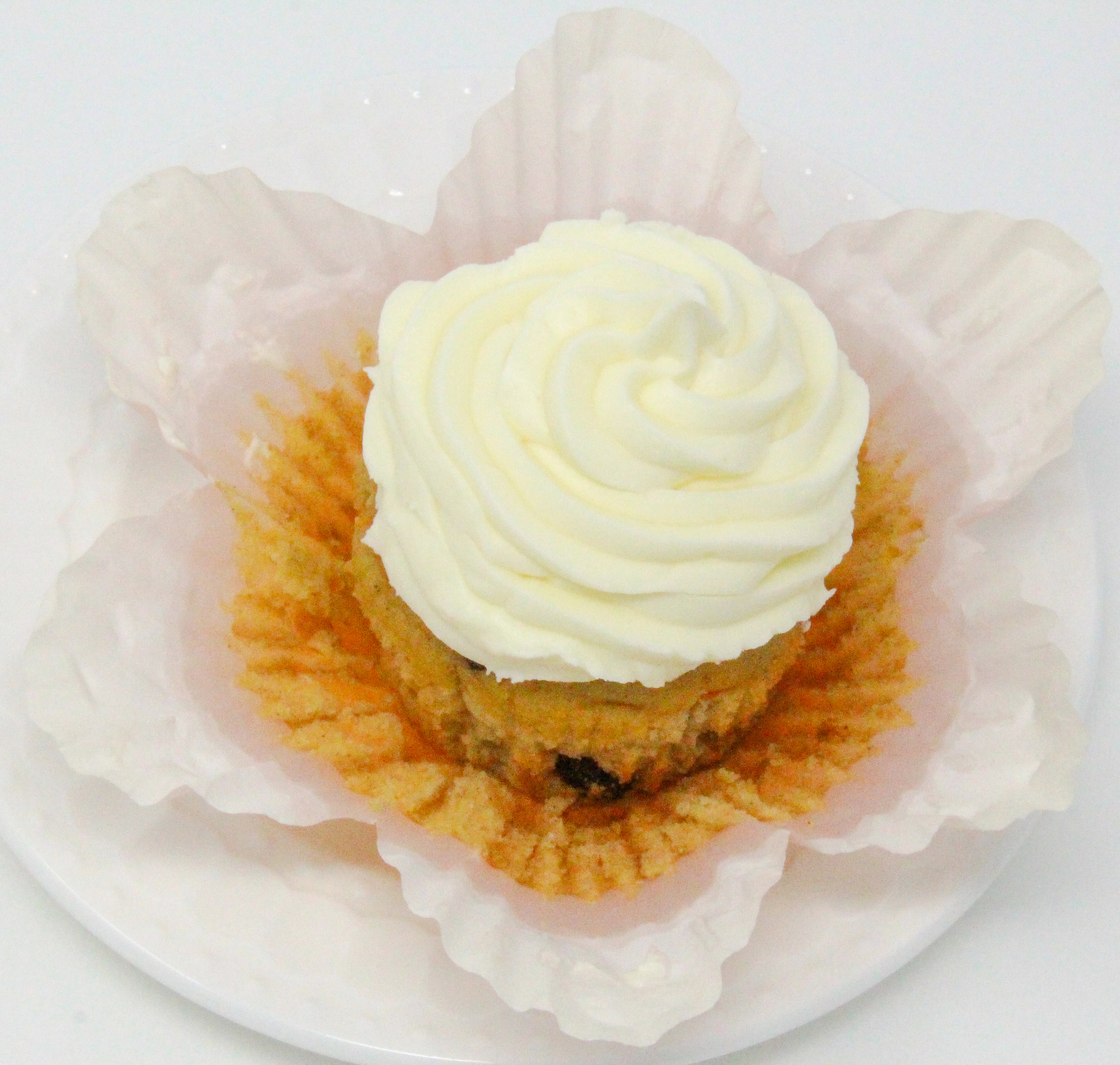 Pin to Pinterest: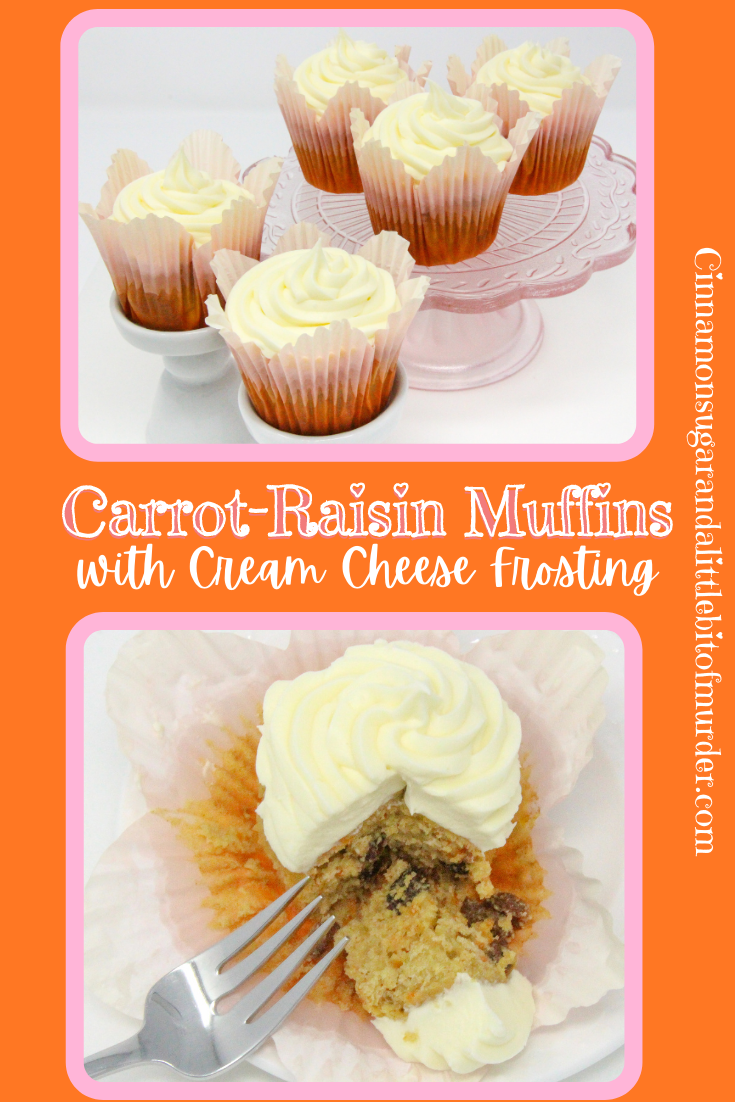 I was provided with an advance copy. All thoughts and opinions are my own.