MUDDLED THROUGH by Barbara Ross is the tenth book in the Maine Clambake Mysteries. A long-time fan of this delightful series, I eagerly await with anticipation to find out what feature of Maine the author will reveal for the new release. In this newest addition, it's mud season and I enjoyed the skillful way the theme was woven into the storyline. Of course, the setting of Maine isn't the only thing that brings me back again and again to the series. With strong characters, unique settings, and tightly plotted mysteries, Ms. Ross continues to be a fan favorite. If you're new to the series, you can read this as a standalone, but trust me, you'll greatly enjoy starting at the beginning and following the journey of protagonist Julia Snowden, along with her family and friends. Julia is a strong young woman, but with the last book, life has thrown some challenges at her with the demise of her relationship to Chris, and losing both her apartment and her winter job running a supper restaurant. She's still trying to figure things out but, in the meantime, murder strikes Busman's Harbor again, this time affecting her sister, Livvie's boss and friend, Zoey.
The action starts right from the very first page and continues with plenty of intriguing suspects. I appreciate the loyalty Julia shows to both Livvie and Zoey, despite circumstances and clues pointing at Zoey's guilt over the death of her cantankerous shop neighbor. Thrown into the mix is a controversial pedestrian mall that is dividing the town. As Julia hunts for clues and talks to townspeople, it becomes apparent there are several people hiding secrets, including the prime suspect, Zoey. With a fast-paced plot, I quickly turned the pages to find out what happened next and with an edge-of-your-seat reveal I didn't see coming, the threads of the story wrapped up into a memorable read.
As with previous books, there are recipes included that showcase the flavors of Maine and/or have a family connection to the author like the recipe for Mrs. Gus's Cardamom Pecan Pie. In real life, the pie is a variation that the author's sister-in-law makes for Thanksgiving. In the book, Mrs. Gus, wife to the owner of the townspeople only café, makes the pies to sell in the restaurant when local fresh fruit isn't available during winter and early spring. I loved that the pie uses maple syrup instead of the usual corn syrup. With plenty of sweetness and a generous amount of pecans, the hint of cardamom elevates the flavor to scrumptious!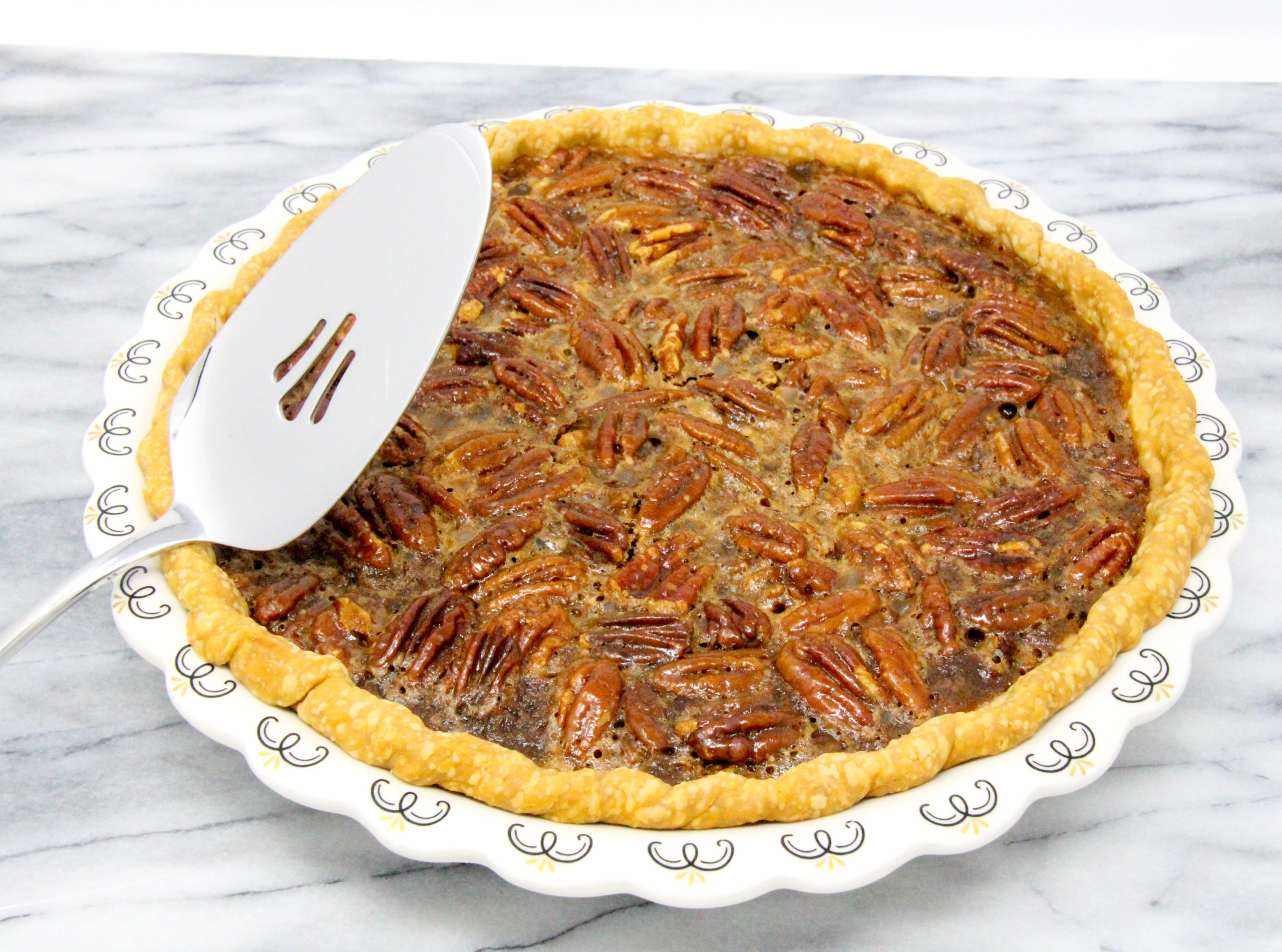 Amazon Synopsis
Mud season takes on a whole new meaning in the coastal town of Busman's Harbor, Maine, when local business owners sling dirt at one another in a heated feud over a proposed pedestrian mall. Vandalism is one thing, but murder means Julia Snowden of the Snowden Family Clambake steps in to clean up the case . . .
When Julia spots police cars in front of Lupine Design, she races over. Her sister Livvie works there as a potter. Livvie is unharmed but surrounded by smashed up pottery. The police find the owner Zoey Butterfield digging clay by a nearby bay, but she has no idea who would target her store. Zoey is a vocal advocate for turning four blocks of Main Street into a pedestrian mall on summer weekends. Other shop owners, including her next-door neighbor, are vehemently opposed. Could a small-town fight provoke such destruction? When a murder follows the break-in, it's up to Julia to dig through the secrets and lies to uncover the truth . . .
A special thanks to Barbara Ross for providing a print copy of  MUDDLED THROUGH. Contest ends June 29, 2022 at 11:59 pm PST and is limited to U.S. residents only. Please use the Rafflecopter box located below to enter. The winner will be announced on this page and on Cinnamon & Sugar's Facebook page, as well as notified by email (so check your spam folder!)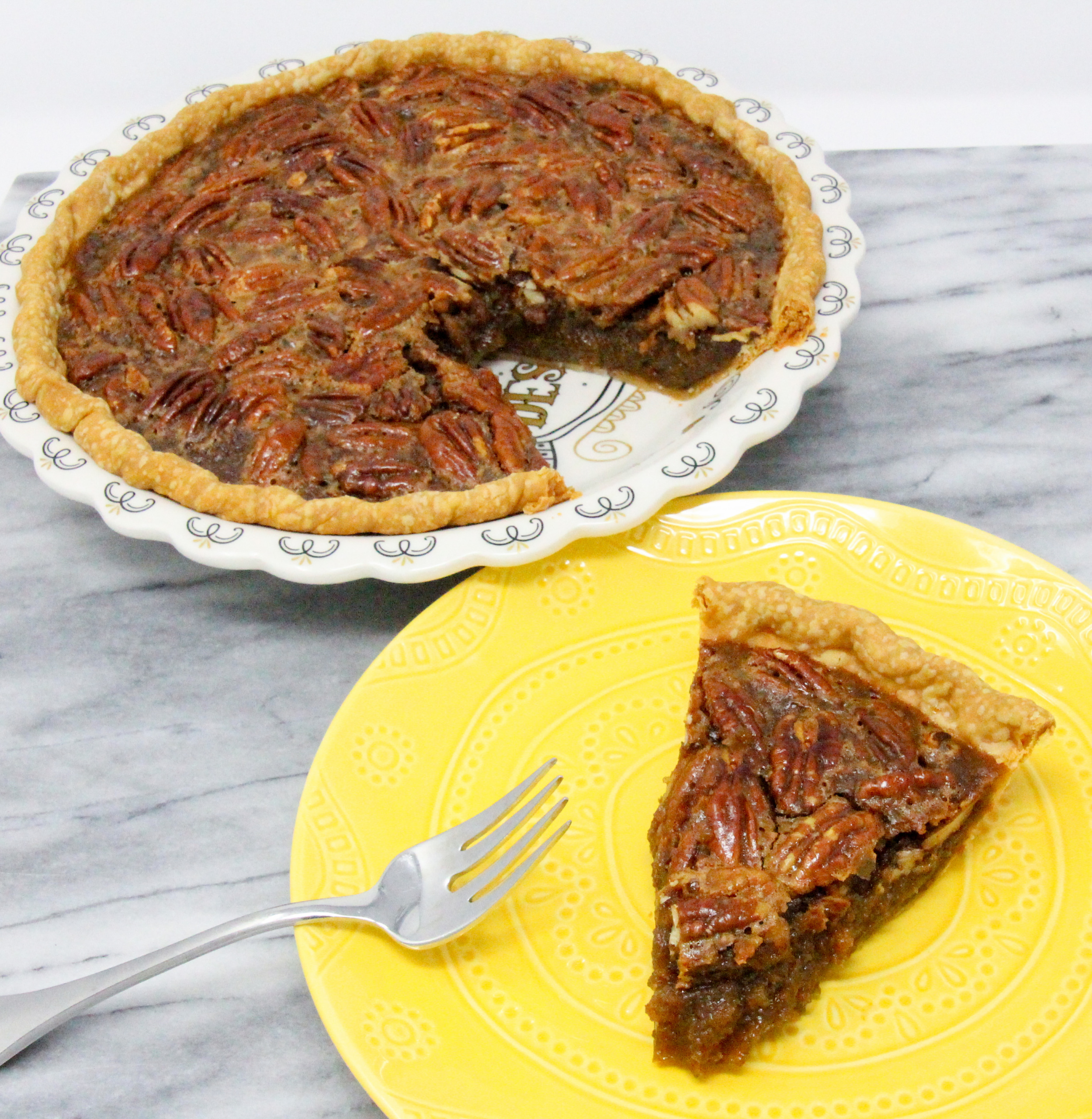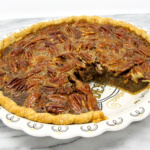 Mrs. Gus's Cardamom Pecan Pie
Mrs. Gus gets up at 4:00 every morning to bake the pies for her husband's restaurant. In the winter and spring when fresh local fruit is unavailable, Mrs. Gus gets creative with non-fruit options. In the real world this is a variation on the pie my sister-in-law, Maria Kent, makes every other Thanksgiving for the big Carito family gatherings. Though it seems like there are a thousand dessert offerings available at that feast, I always go for this one.
Serves 8 to 10
Ingredients
Crust:
Make or buy your favorite single-crust pie crust
Filling:
1

cup

real maple syrup

1

cup

light brown sugar

1/2

cup

whipping cream

1

tablespoon

molasses

4

tablespoons

butter, cubed and softened

1/2

teaspoon

kosher salt

1

teaspoon

ground cardamom

1/2

teaspoon

cinnamon

1/4

teaspoon

ground nutmeg

6

large

egg yolks, lightly beaten

2

cups

pecan halves
Instructions
Roll out dough into a 9-inch pie plate. Refrigerate for 30 minutes to an hour.

Preheat oven to 350 degrees (F).

Toast the pecan halves by spreading them on a baking tray and baking them for 8 - 10 minutes. Allow them to cool.

Preheat oven to 425 degrees (F).

Combine maple syrup, light brown sugar, whipping cream, and molasses in a sauce pot. Cook over medium heat, stirring until sugar dissolves, about 3 minutes. Remove from heat. Let cool 5 minutes. Whisk in butter, salt, cardamom, cinnamon, and nutmeg. Whisk in egg yolks.

Spread pecans evenly over the crust. Pour syrup mixture over pecans.

Place in preheated oven and reduce heat to 325 degrees (F). Bake for 45 to 50 minutes until filling is set and center giggles slighty when gently shaken.

Cool completely on a wire rack.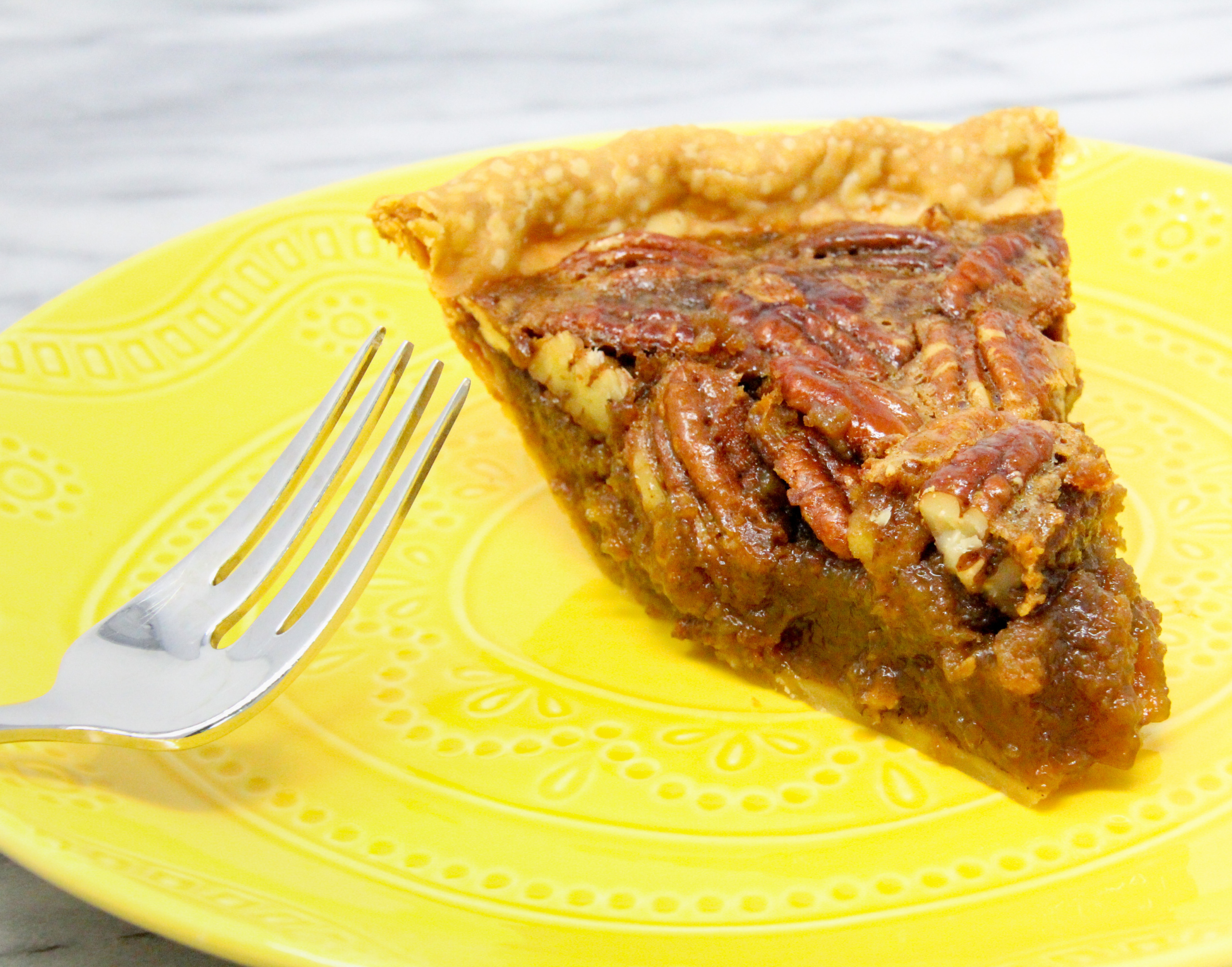 Pin to Pinterest: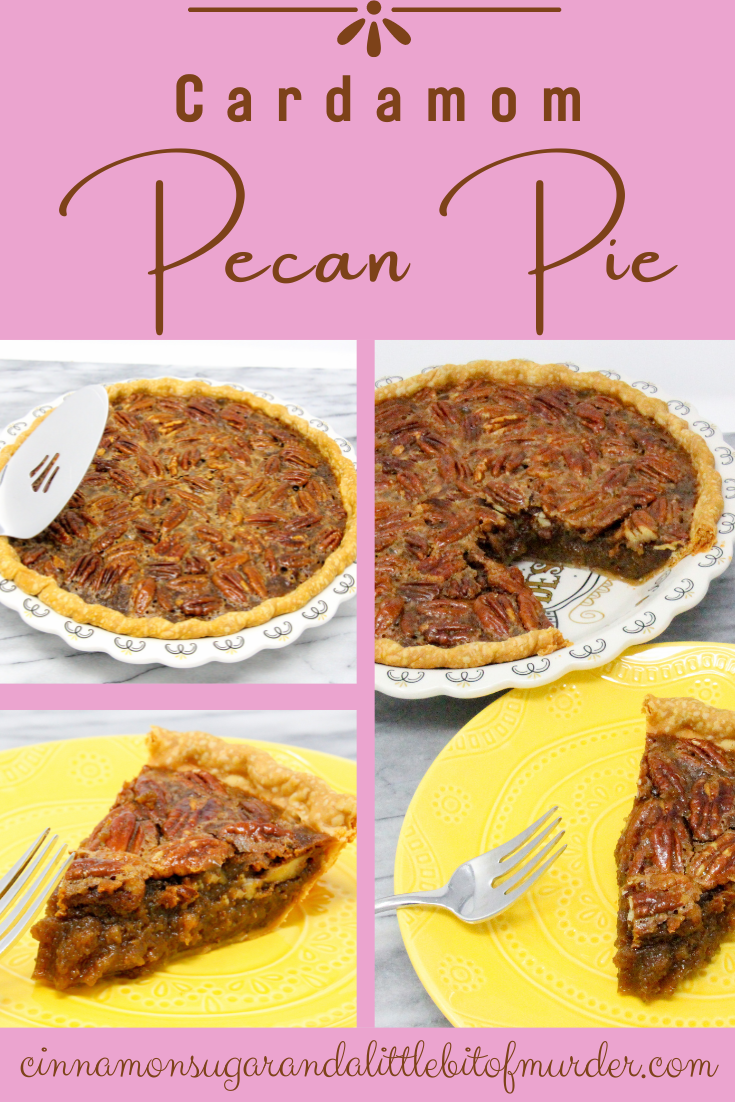 I was provided with an advance copy. All thoughts and opinions are my own.