A HINT OF MISCHIEF is the third book in the Fairy Garden Mystery series by Daryl Wood Gerber. This charming and magical tale combines the best of cozy mysteries: a well-plotted murder, delightful characters, and an inviting setting. And I can't overlook the cover… it's magic all on its own. With a wide cast of characters, both human and fairy alike, the author thoughtfully provides a list at the front of the book for easy reference. But despite the number, Ms. Gerber does an admirable job with unique descriptions and the ability to make each character come to life on the pages. I also like how she opens each chapter with a literary quote about a fairy—who knew there were so many mentions out there?! The protagonist, Courtney Kelly, is owner of the adorable shop, Open Your Imagination, in Carmel-by-the-Sea in coastal California. The garden shop specializing in creating fairy gardens gives Courtney plenty of opportunities to teach customers how to craft their own fairy gardens, which readers can replicate at home. And stealing each scene she inhabits is Courtney's adorable fairy, Fiona. Ms. Gerber's detailed description of Fiona and all her fairy folk, brings magic to the pages and makes it entirely believable that fairies do exist.
While all the charming characters and the fairy garden shop might seem to make the reader forget that this is a murder mystery, the author starts the action from the very first page, which sets the pace for the book. She does an admirable job of weaving everyday work and play into the untimely death of a celebrity in town, who came to celebrate an old friend's birthday. With the large gathering of sorority sisters for the birthday, there are plenty of suspects to go around. Except, fingers point toward a local young woman with a troubled past, who the celebrity gets into an altercation with. Courtney and Fiona jump into the investigation, intent on finding the real killer. Ms. Gerber expertly doles the clues out and leads the reader on a chase to find the truth. Courtney, at times, can be a bit overly forward in delving into the truth, but her tenacity is rewarded. Fiona is more actively involved in the investigation this time, which adds to the overall appeal and I'm happy to know that another Fairy Garden Mystery is in the works!
This might be a fairy garden book, but there are still plenty of mouthwatering dishes being served at the garden tea, at the birthday party, and at Courtney's boyfriend's restaurant. If you've read any of Ms. Gerber's other books, you'll know that she is an excellent cook and provides almost mini cookbooks with each mystery. A Hint of Mischief is no different with plenty of yummy recipes to choose from. I couldn't help but want to make the recipe for Chocolate Crinkles. Sweet from the sugar included in the dough and then rolled into both granulated and powdered sugar before baking, these cookies are heavenly. The crisp edges and the chocolate fudgy texture make these cookies almost impossible to limit to eating only one or two.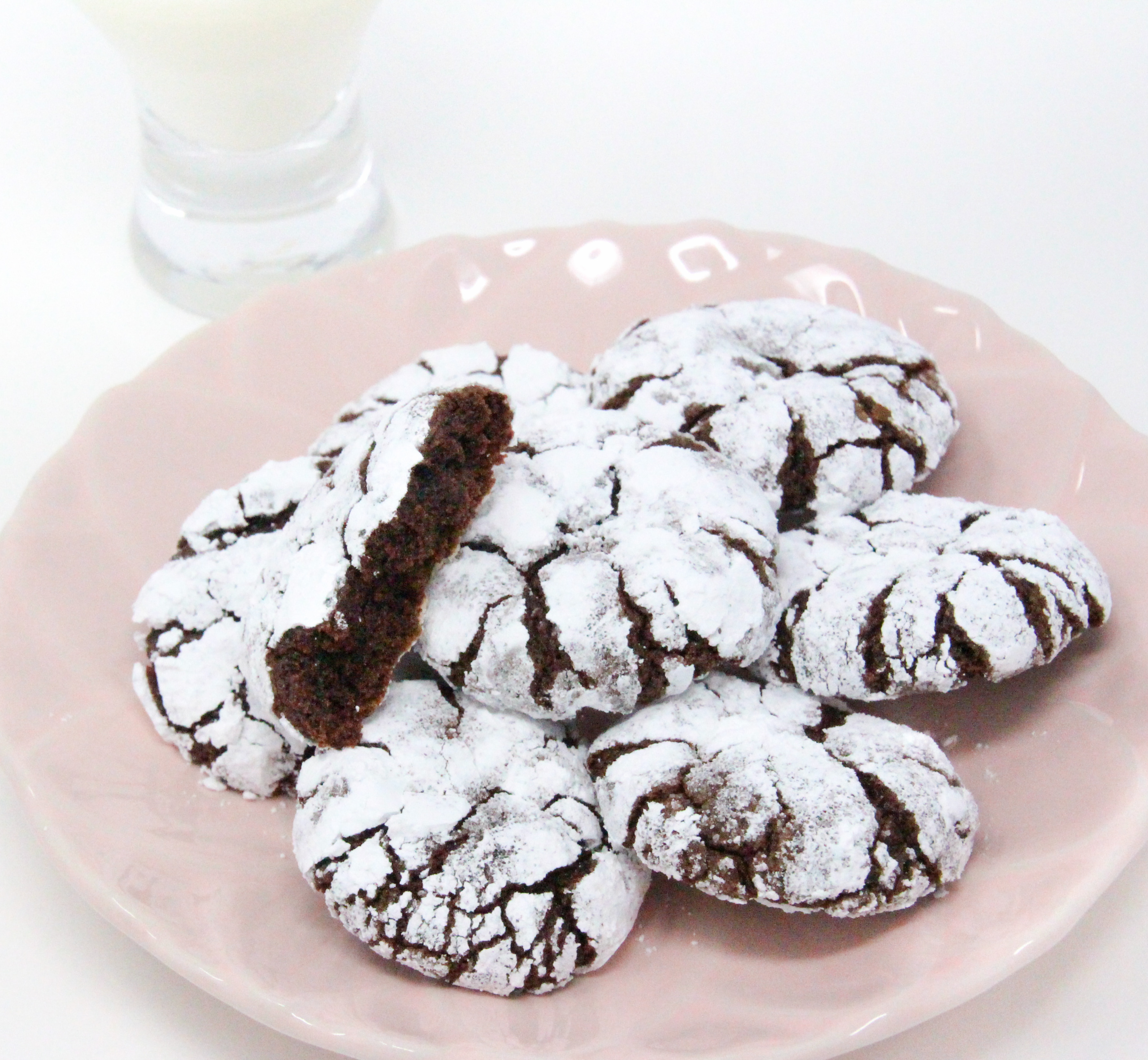 Amazon Synopsis
Courtney has thrown a few fairy garden parties—for kids. But if a local socialite is willing to dip into her trust fund for an old sorority sister's fortieth birthday bash, Courtney will be there with bells on. To make the job even more appealing, a famous actress, Farrah Lawson, is flying in for the occasion, and there's nothing like a celebrity cameo to raise a business's profile.
Now Courtney has less than two weeks to paint a mural, hang up tinkling windchimes, plan party games, and conjure up all the details. While she works her magic, the hostess and her girlfriends head off for an indulgent spa day—which leads to a fateful facial for Farrah, followed by her mysterious death. Could the kindhearted eyebrow waxer who Farrah berated in public really be the killer, as the police suspect? Courtney thinks otherwise, and with the help of her imaginative sleuth fairy, sets out to dig up the truth behind this puzzling murder . . .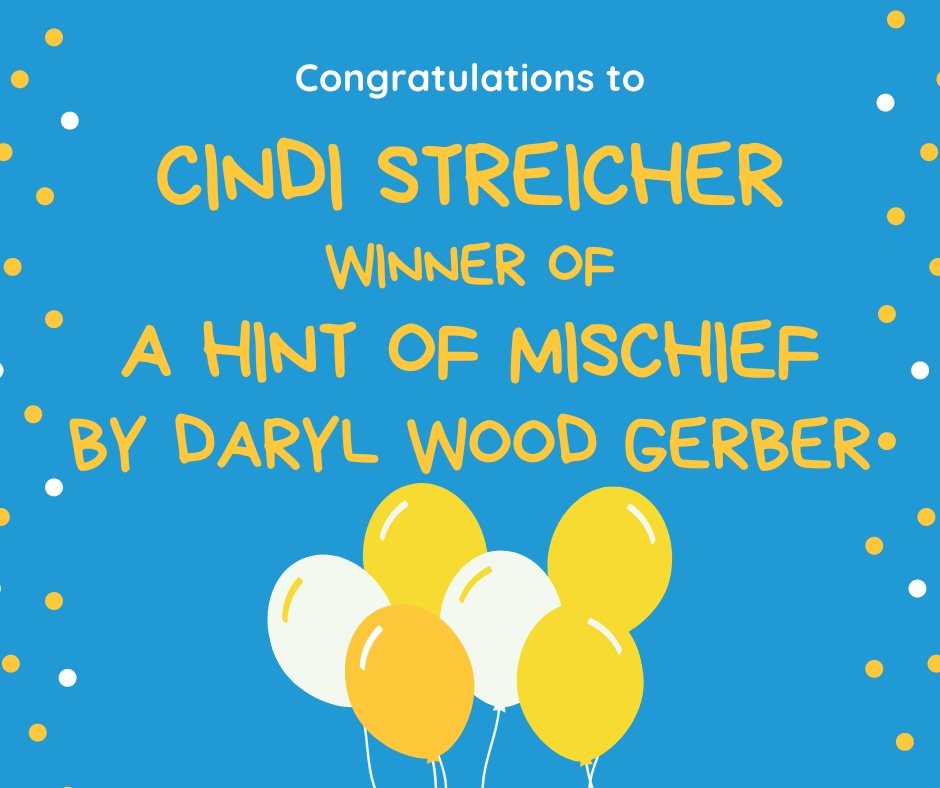 A special thanks to Daryl Wood Gerber for providing a print copy of  A HINT OF MISCHIEF. Contest ends July 3, 2022 at 11:59 pm PST and is limited to U.S. residents only. Please use the Rafflecopter box located below to enter. The winner will be announced on this page and on Cinnamon & Sugar's Facebook page, as well as notified by email (so check your spam folder!)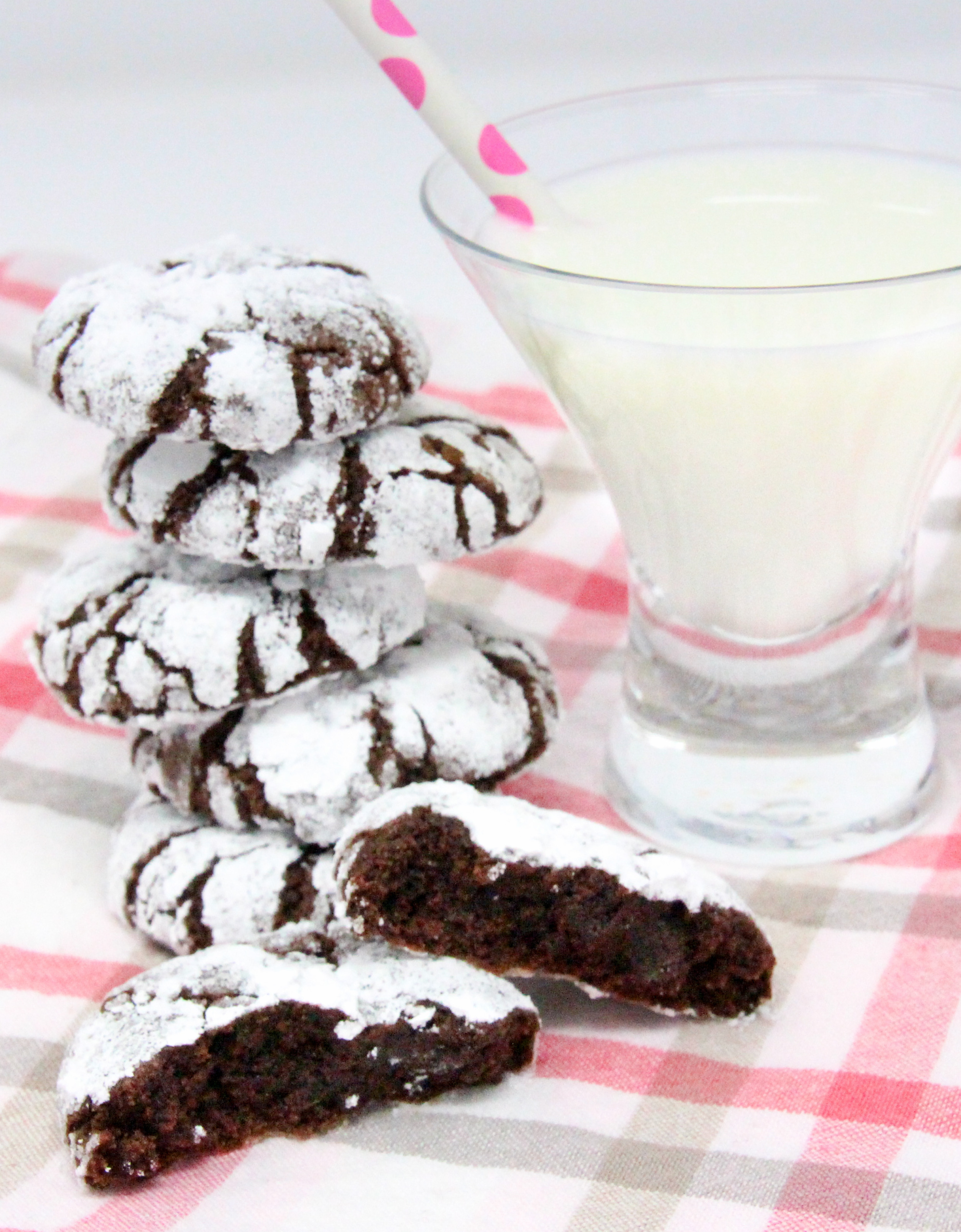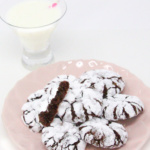 Chocolate Crinkles
Ingredients
8

ounces

melted butter

4

squares unsweetened chocolate, melted

1-1/2

cups

granulated sugar

1-1/2

cups

brown sugar

4

eggs

2

teaspoons

vanilla

2

cups

flour

1

cup

cocoa powder

2

teaspoons

baking powder

1/2

teaspoon

salt

1/2

cup

extra granulated sugar, for rolling

1/2

cup

powdered sugar
Instructions
Heat oven to 350 degrees (F). Line a cookie sheet with parchment paper.

In a large bowl, mix butter, chocolate, granulated sugar, and brown sugar. Blend in the eggs and vanilla.

In a separate bowl, mix flour, cocoa powder, baking powder, and salt. Add mixture to the sugar mixture and mix well.

Roll dough into walnut-sized balls, about 1 tablespoon. You might need to moisten your fingers.

Pour extra granulated sugar into a pie tin. Pour powdered sugar into a separate pie tin. Coat each ball with granulated sugar and then with powdered sugar. Place balls about 2 inches apart on the parchment paper.

Bake 10 - 12 minutes. These will look slightly gooey in the "cracks" when removed from the oven. That's fine. Do not overbake.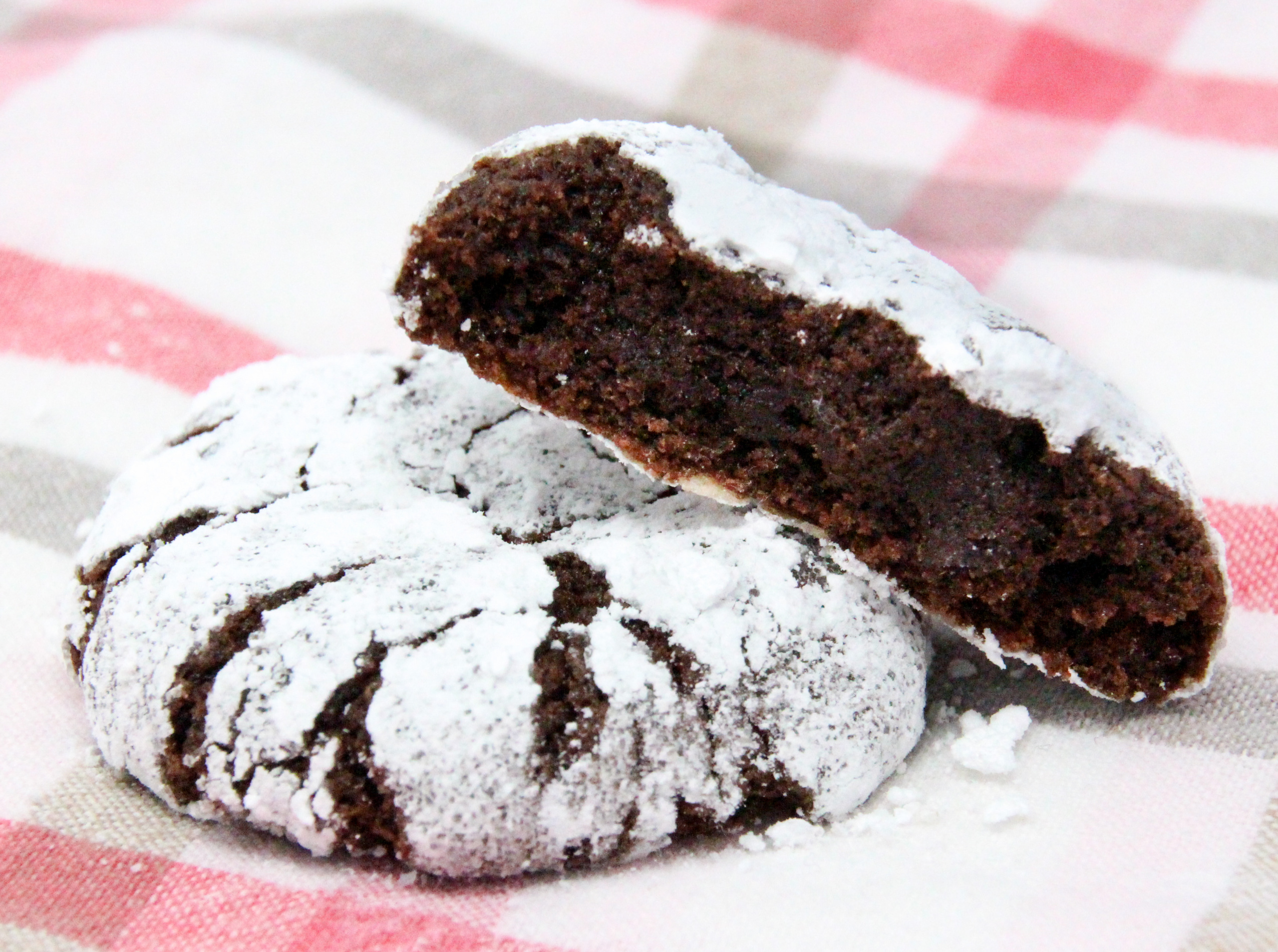 Pin to Pinterest: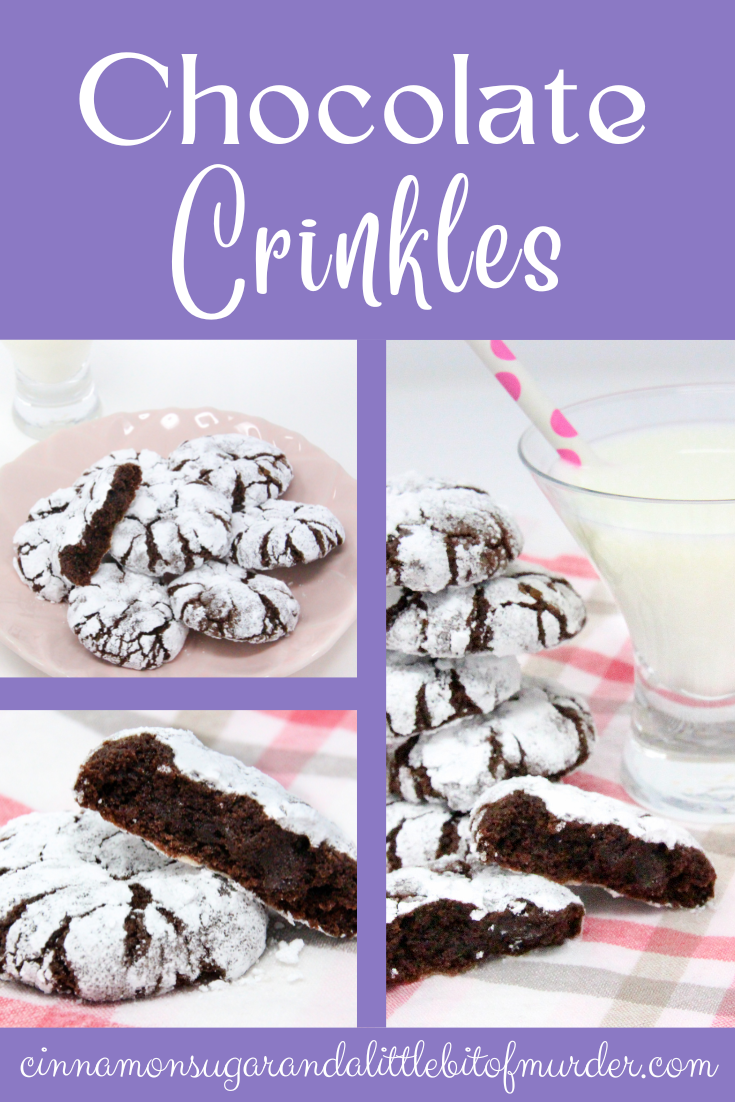 I was provided with an advance copy. All thoughts and opinions are my own.