In case you missed it, I'm so excited to share that
SPRINKLES OF SUSPICION,
the first book in the Cupcake Catering Mystery series,
is now available on Audible!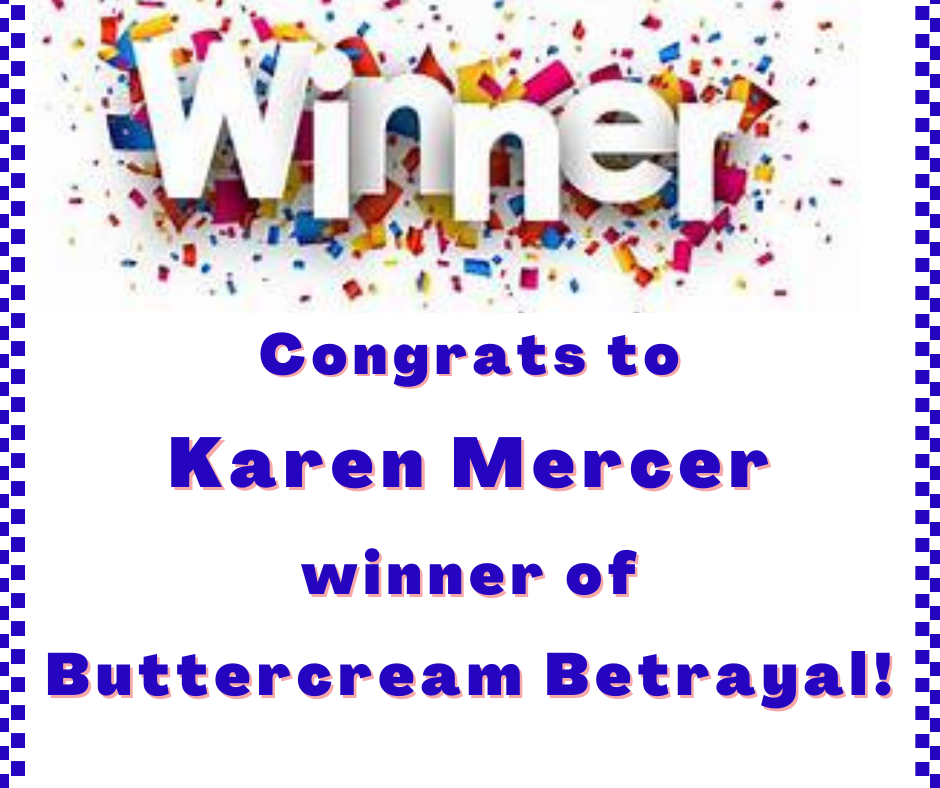 I'm celebrating by giving away a copy of your choice of one of the five books in the series. Please use the Rafflecopter link below the recipe. Contest ends October 12, 2022. Print is limited to U.S. residents only and all others will be awarded an ebook.
What it's about:
One glass of cheap California chardonnay cost Emory Gosser Martinez her husband, her job, and her best friend. Unfortunately, that was only the beginning of her troubles.

Distraught after discovering the betrayal by her husband and best friend, Tori, cupcake caterer Emory Martinez allows her temper to flare. Several people witness her very public altercation with her ex-friend. To make matters worse, Tori exacts her revenge by posting a fake photo of Emory in a compromising situation, which goes viral on social media. When Tori is found murdered, all signs point to Emory being the prime suspect.

With the police investigation focused on gathering evidence to convict her, Emory must prove her innocence while whipping up batches of cupcakes and buttercream. Delving into the past of her murdered ex-friend, she finds other people had reasons to want Tori dead, including Emory's own husband. Can she find the killer, or will the clues sprinkled around the investigation point the police back to her?
Click the graphic below to purchase or to use a credit to download.
I'm also sharing my recipe for Caramel Apple Pie Bars from my newest release, BUTTERCREAM BETRAYAL. These bars earned some of the highest praise from my taste testers!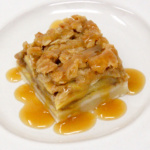 Caramel Apple Pie Bars
Ingredients
Crust:
1/2

cup

unsalted butter, melted

1/4

cup

granulated sugar

1

teaspoon

vanilla

1/4

teaspoon

salt

1

cup

all-purpose flour
Apple Pie Filling:
2

large apples, peeled, cored, and thinly sliced

2

tablespoons

all-purpose flour

3

tablespoons

brown sugar

1/8

teaspoon

salt

1

teaspoon

cinnamon

Pinch

of cloves
Topping:
1/2

cup

old-fashioned oats

1/3

cup

packed brown sugar

1/2

teaspoon

cinnamon

1/4

cup

all-purpose flour

1/4

teaspoon

salt

1/4

cup

unsalted butter, cold and cubed

Your favorite caramel sauce
Instructions
Crust:
Preheat the oven to 300 degrees F. Line an 8-inch square baking dish with foil or parchment paper, leaving enough to hang over the edges. Spritz with nonstick baking spray and set aside.

Mix the melted butter, sugar, vanilla, and salt together in a medium bowl then stir in the flour until well combined. Firmly pat the mixture into the prepared baking dish.

Bake for 15 minutes then remove from the oven and set aside while you prepare the rest of the dish.

Increase the oven heat to 350 degrees F.
Apple Pie Filling:
Toss the sliced apples with flour, sugar, salt, cinnamon, and cloves until apples are evenly coated. Set aside.
Topping:
Combine the oats, brown sugar, cinnamon, flour, and salt in a medium-sized bowl. Cut the chilled butter in with a pastry blender or fork until the mixture forms small crumbs.
Assembly:
Layer the apples tightly on top of the crust. Press down to pack them in.

Sprinkle the topping evenly over the apple layer, pressing gently.

Bake for 30 to 35 minutes, until the topping is golden brown.

Remove from the oven and allow to cool for at least 30 minutes then place in the refrigerator until thoroughly chilled, at least 2 hours.

Using the foil or parchment overhang, lift the bars out and cut into 16 squares.

Drizzle with your favorite caramel sauce right before serving.

Store in an airtight container in the refrigerator for up to 3 days.
Tip:
Recipe can be doubled and baked in a 9 x 13-inch baking dish. Bake the crust 18 minutes, and extend the assembled baking-dish baking time to a total of 45 to 50 minutes.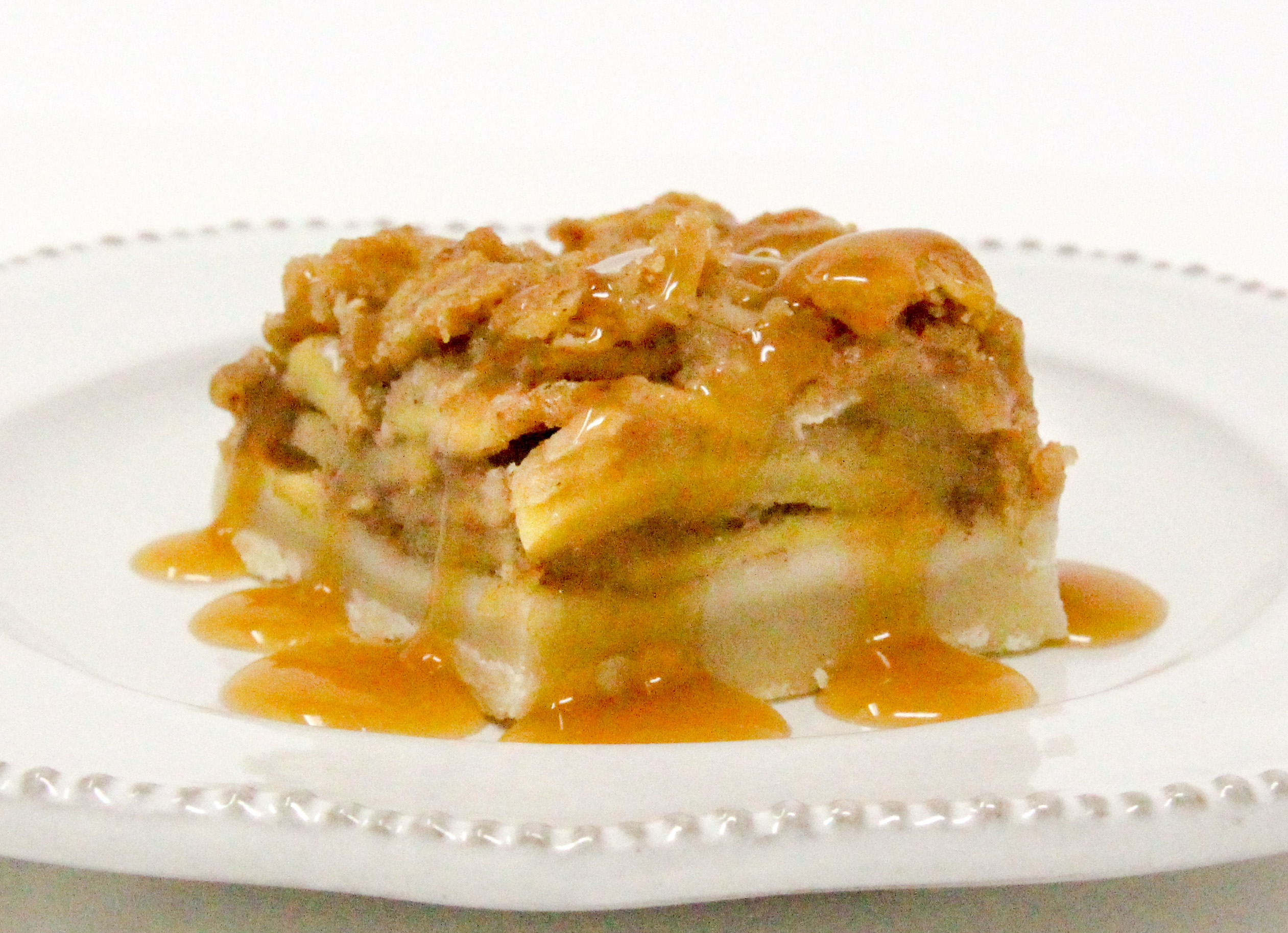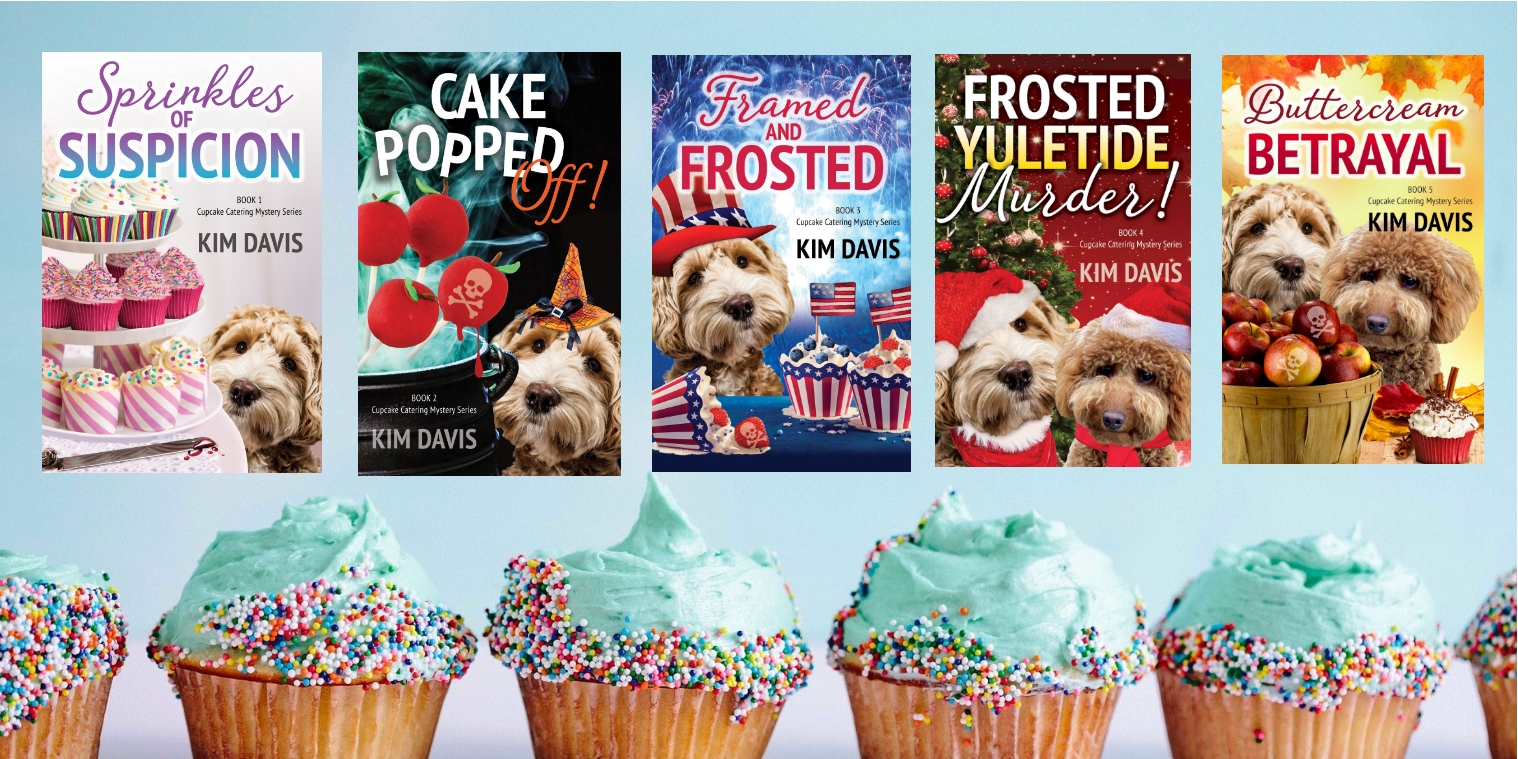 Pin to Pinterest: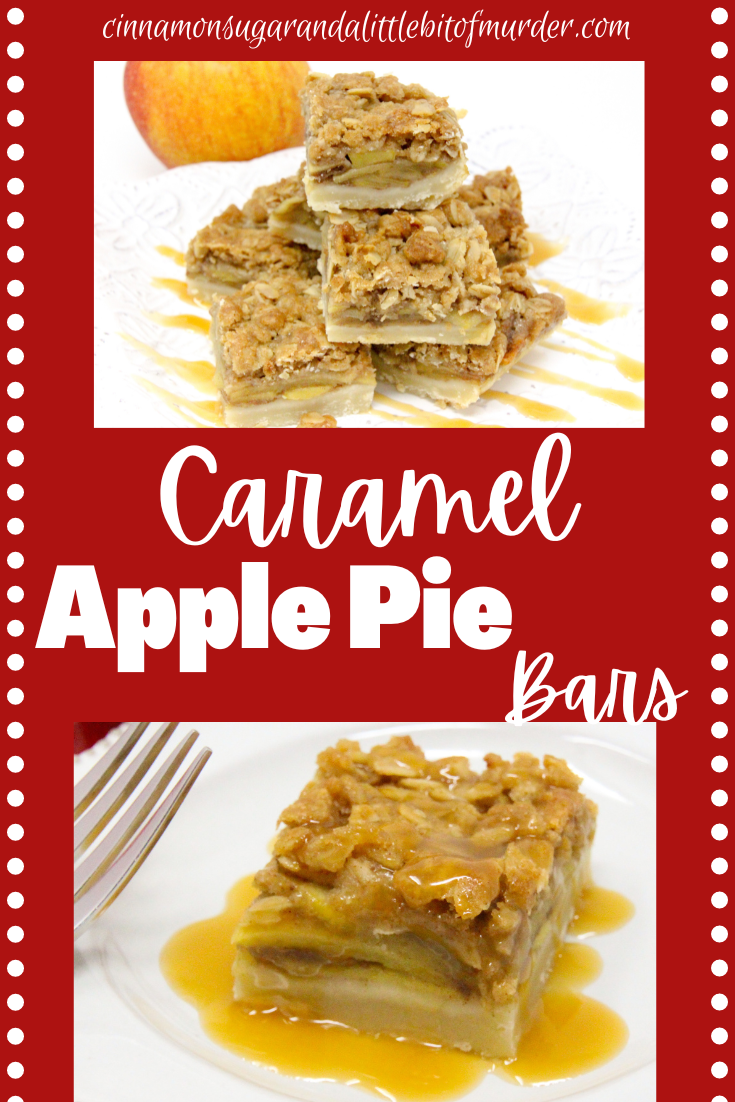 In celebration of Halloween, CAKE POPPED OFF is on sale for only $0.99 through October 31st! It's also now available on all ebook platforms (along with Sprinkles of Suspicion and A Game of Deceit) instead of limited to Amazon.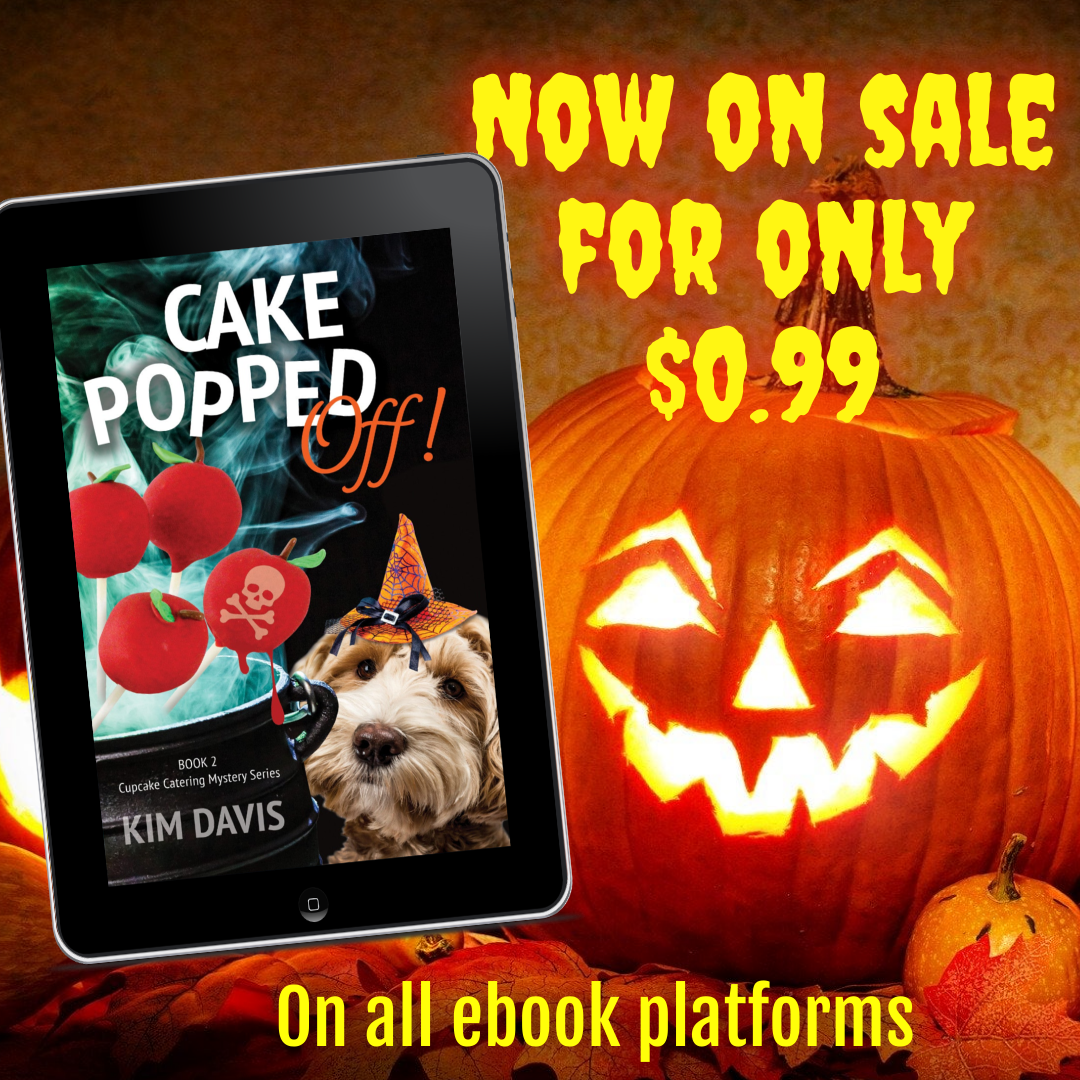 What it's about: 
Cupcake caterer Emory Martinez is hosting a Halloween bash alongside her octogenarian employer, Tillie. With guests dressed in elaborate costumes, the band is rocking, the cocktails are flowing, and tempers are flaring when the hired Bavarian Barmaid tries to hook a rich, hapless husband. Except one of her targets happens to be Emory's brother-in-law, which bodes ill for his pregnant wife. When Emory tracks down the distraught barmaid, instead of finding the young woman in tears, she finds her dead. Can she explain to the new detective on the scene why the Bavarian Barmaid was murdered in Emory's bathtub with Emory's Poison Apple Cake Pops stuffed into her mouth?

With an angry pregnant sister to contend with, she promises to clear her brother-in-law's name. As Emory starts asking questions and tracking down the identity of the costumed guests, she finds reasons to suspect her brother-in-law has been hiding a guilty secret. Her search leads her to a web of blackmail and betrayal amongst the posh setting of the local country club crowd. Can Emory sift through the lies she's being told and find the killer? She'll need to step up her investigation before another victim is sent to the great pumpkin patch in the sky.

Includes spooky Halloween recipes!
Purchase links:
Amazon: https://amzn.to/3gfWCx0
Barnes & Noble: https://bit.ly/3UTESMC
Apple Books: https://apple.co/3SNvcBf
Rakuten Kobo: https://bit.ly/3CnKtn8
I know I'm cramming a lot of information into this blog post, so thank you for bearing with me! I'll be taking some time off from blogging through the end of the year. I have some writing deadlines that needs my attention plus I have family commitments (the good kind!) that will have me away from home for close to three weeks. And, of course, the holidays are fast approaching. While I may add to the list if I find some free time, the current dates I have scheduled for blog posts are as follows:
10/17 – A Christmas Candy Killing by Christina Romeril
10/28 – A Doomful of Sugar by Catherine Bruns
11/15 – Christmas Scarf Murder by Carleen O'Connor, Edith Maxwell, and Peggy Ehrhart
11/29 – Baked Offed by Maya Corrigan
And finally, if you'd like to keep up with my author news and newsletter only giveaways, please consider subscribing to my author newsletter. Coming up is a chance to win a set of SPRINKLES OF SUSPICION CDs for your library and of course book and gift card giveaways for yourself.
You can subscribe here: https://bit.ly/3RJVaVH
If you'd like to request your library purchase the audio version of SPRINKLES OF SUSPICION, please direct them to Cherry Hill Publishing: https://www.cherryhillpublishing.com/Bookstore/home/573-625-sprinkles-of-suspicion.html#/5-format-audio_cd_library