THE DIVA SERVES FORBIDDEN FRUIT is the fourteenth book in the Domestic Diva Mystery series by Krista Davis. From the charming cover to the endearing characters to the well-plotted mystery, this newest release captures it all! I always look forward to visiting Old Town Alexandria, VA and catching up with Sophie Winston and her friends. With the backdrop of creative festivals, this time around a DIY Home Decorating Festival, the characters exhibit their strengths in spades. Sophie is an expert at organizing and hosting large events while solving a multitude of problems. Natasha (Sophie's frenemy) is a house decorating diva, however impractical her designs may be, but they do provide lighthearted humor! And Nina (Sophie's best friend) has always been there to lend support to the multitude of bad situations Sophie finds herself in. However, in this newest release, Nina is the one needing all the support she can muster when her traveling companion is brutally murdered shortly after returning home from Portugal and finds that she might be the next victim on the killer's list.
From the first, Ms. Davis sets up intriguing scenarios that tie in to the international travel and the ongoing festival. I was captivated as the story unfolded and each clue sent my mind scurrying off in a tangent direction. At times the crimes committed were heartbreaking but the author's interjection of heartwarming community spirit and friendship kept the book from becoming dark. There are suspects aplenty and lots of subplots to keep track of, but in the end all the threads of the story are pulled together in a cohesive conclusion. And best of all, the ending gives the reader a heartening surprise that left a smile on my face.
Sophie is known for her generous hospitality and shows her affection and love for her friends by feeding them – all the time! So many mouthwatering meals, snacks, and desserts are served at Sophie's table, that the reader will be left famished as they read the tasty descriptions. Fortunately, there are several recipes, both savory and sweet, at the back of the book which all sound fabulous. I was instantly drawn to the recipe for Bourbon Chocolate Chip Blondies. As you know, I love cookies and I think that chocolate and bourbon have a natural affinity. With pantry and dairy staples, these mixed together quickly and it didn't take long to pop them into the oven. My family also appreciated that these bars don't need to be thoroughly cooled before cutting into and savoring each delectable bite!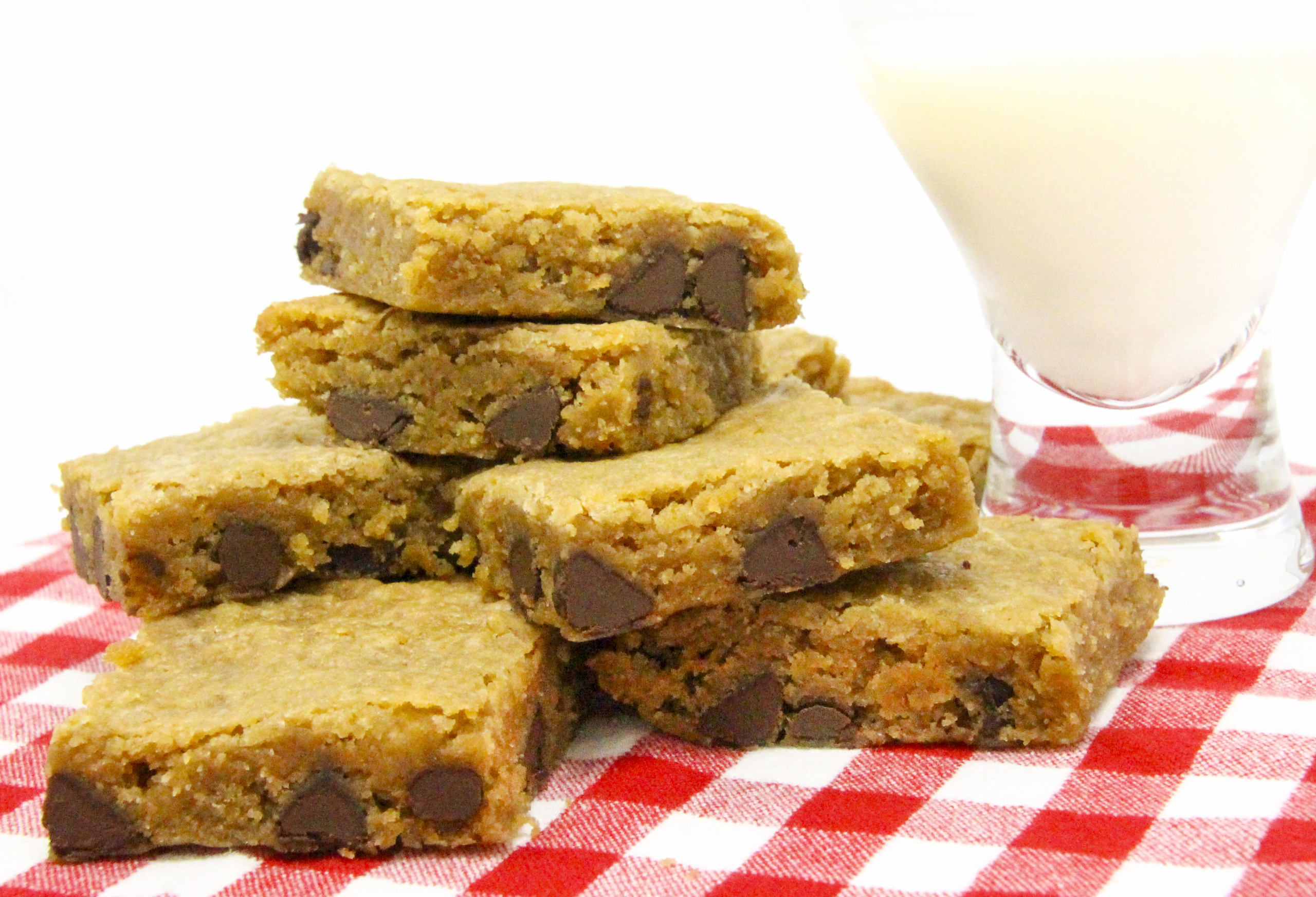 Amazon Synopsis
With Old Town's DIY Home Decorating Festival in full swing, Sophie's swamped, juggling a bumper crop of artisans, antique dealers, and decorators for the busy street fair. Still, when her best friend Nina suddenly needs a ride from the airport, Sophie is happy to help . . . until she sees Nina disembarking in a state of disarray. It's obvious the trip to Portugal soured somewhere along the way. But after one of Nina's traveling companions turns up murdered the following day, Sophie knows something is truly rotten . . .
Though the crime scene is staged to look like an accident, Sophie isn't fooled and peels off to conduct her own investigation. Her only clue is a strange image the victim scratched into the soil before dying. Could it point to a cryptic killer in Old Town? A bitter travel adversary? Or a cursed artifact smuggled back from the trip? As the mystery grows, so does the body count, and if Sophie doesn't pluck the murderer soon, her best friend may be the next to fall . . .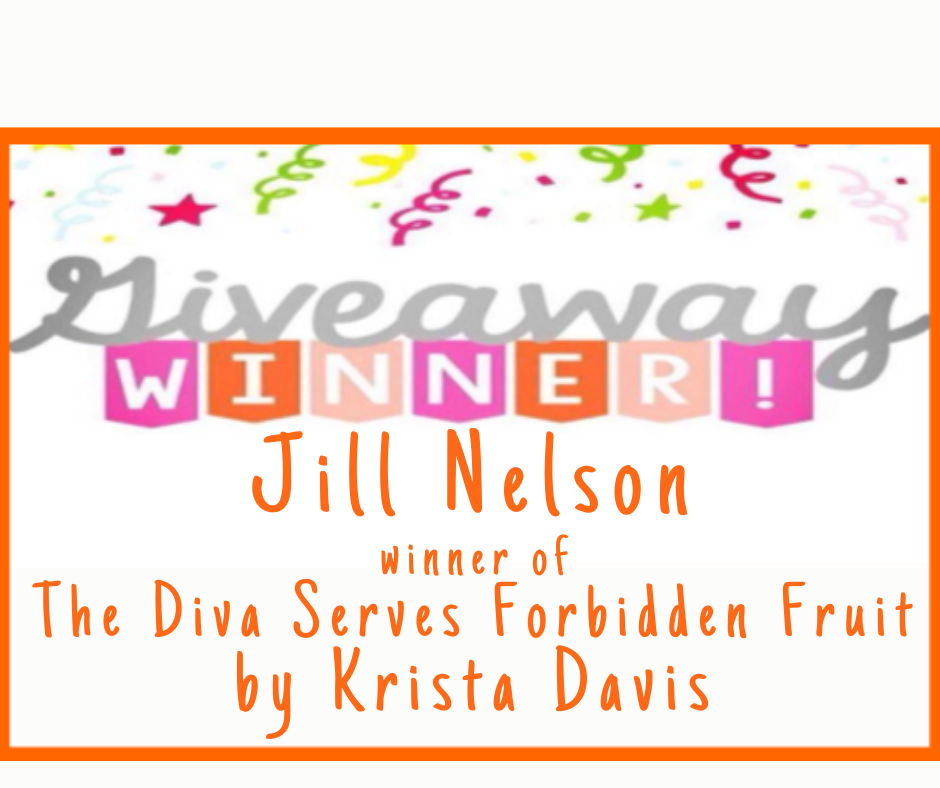 A special thanks to Krista Davis for providing one lucky winner with a print copy of THE DIVA SERVES FORBIDDEN FRUIT! Giveaway is limited to U.S. residents. Contest ends Wednesday, June 2, 2021 at 11:59 pm PST. Please use the Rafflecopter box located below to enter. The winner will be announced on this page and on Cinnamon & Sugar's Facebook page, as well as notified by email (so check your spam folder!)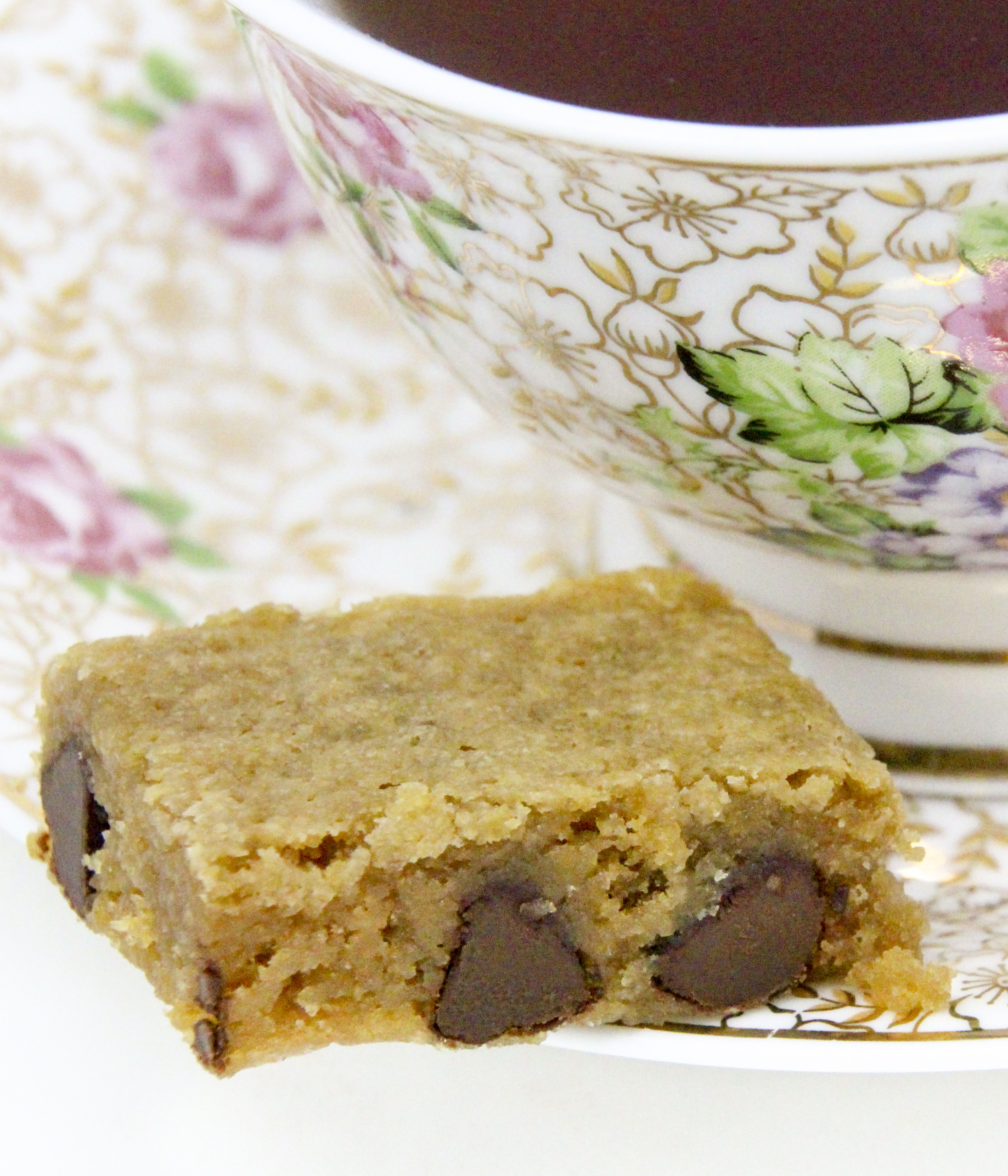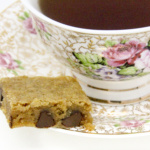 Bourbon Chocolate Chip Blondies
Ingredients
6

tablespoons

butter, melted

2/3

cup

flour

1/2

teaspoon

baking powder

1/2

teaspoon

salt

3/4

cup

dark brown sugar

1

large egg

2 - 3

tablespoons

Bourbon

1

teaspoon

vanilla

1/4

cup

semisweet chocolate chips

Flaky sea salt, optional
Instructions
Preheat the oven to 350 degrees (F). Grease and flour an 8 x 8-inch pan and line with one piece of parchment paper cut to fit the sides, but long enough to act as handles on two sides for removing the blondies.

Melt the butter and set aside.

Mix together the flour, baking powder, and salt and set aside.

Beat the eggs with the dark brown sugar until thick and lighter in color. Beat in the bourbon and vanilla.

With the mixer on low, alternate adding the flour mixture and butter. Give one quick mix to combine and pour half of it into the pan.

Sprinkle the chocolate chips in a single layer and pour the remaining batter over them, spreading it out over the top. If adding flaky salt, dust the top with a pinch or two.

Bake 20 minutes. (Do not bake longer or else they won't be chewy!)

Using the edge of the parchment paper as handles, lift out of the pan and cool on a baking rack. They can be eaten warm or cold.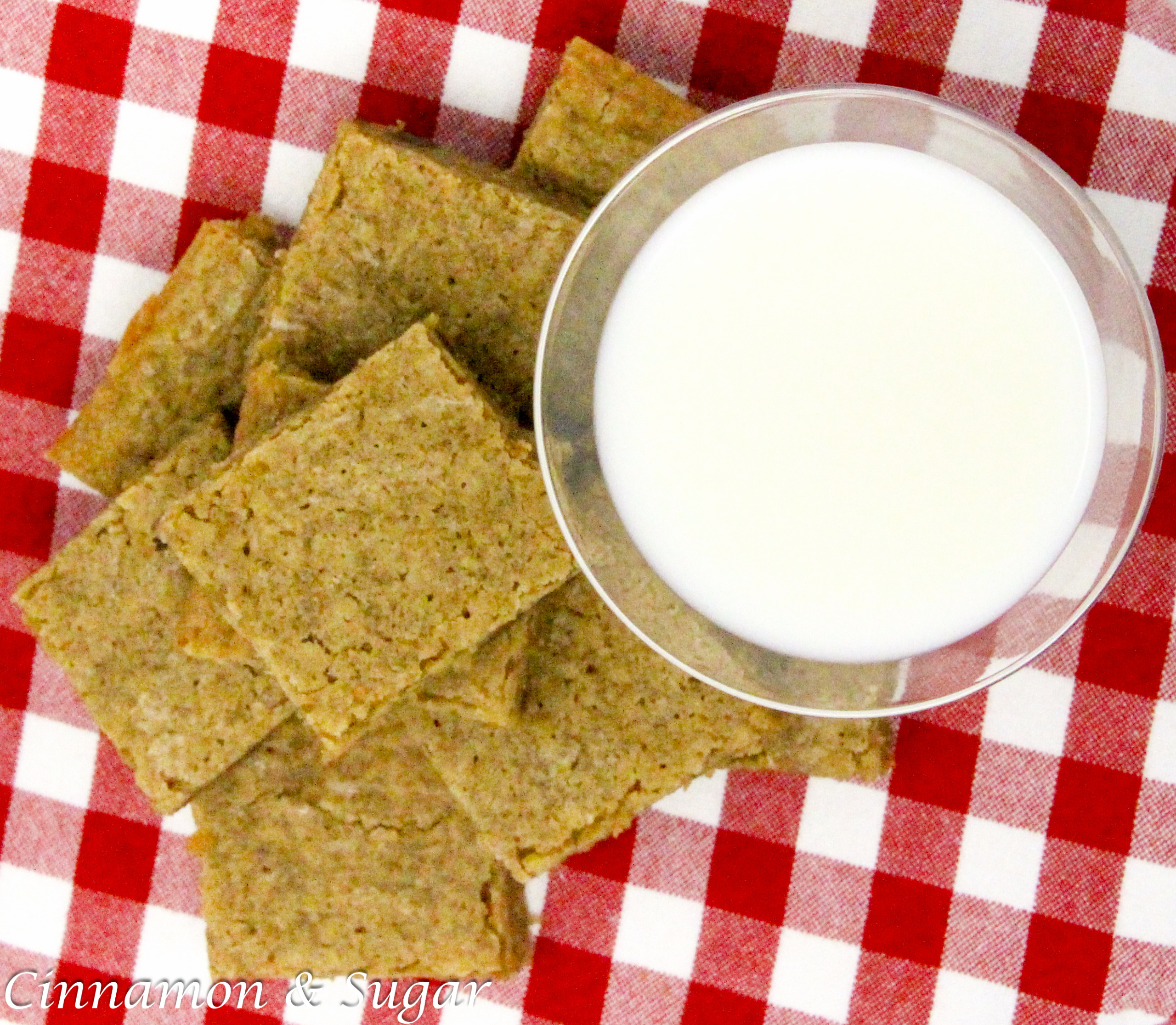 Pin to Pinterest: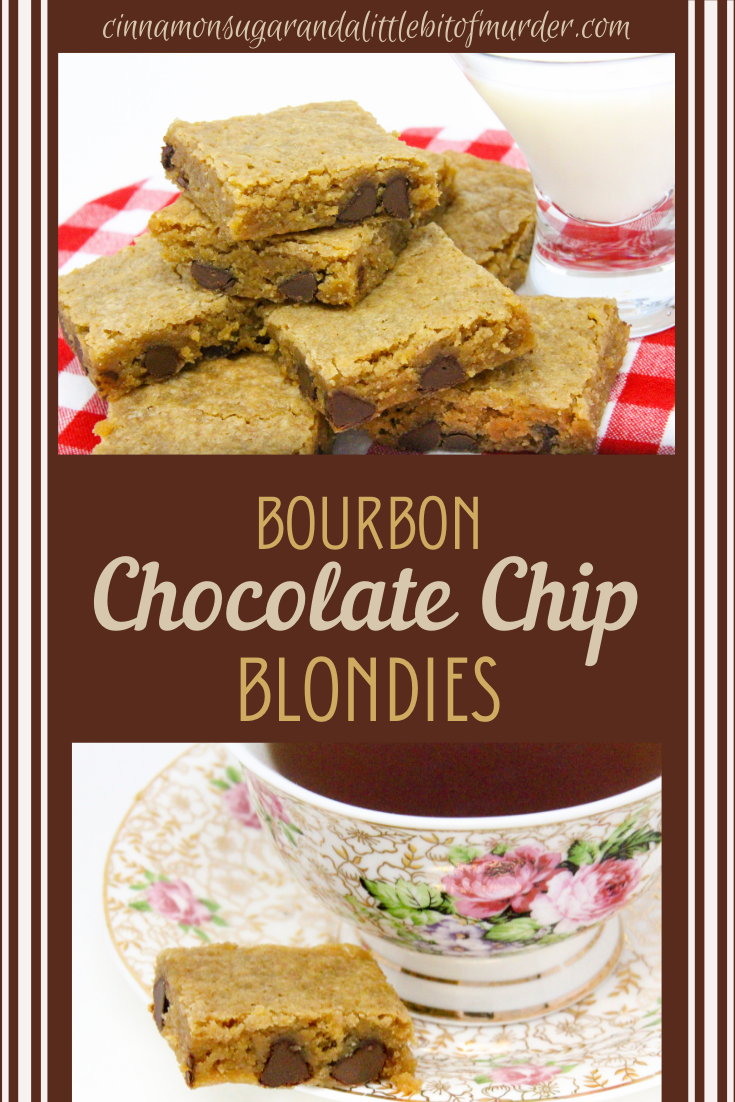 I was provided with an advance copy. All thoughts and opinions are my own.