PINT OF NO RETURN, the first in the brand-new Shake Shop Mystery series by Dana Mentink, has all the ingredients for a temptingly delicious cozy mystery! Protagonist Trinidad Jones, and her adorable flunked-out service dog, Noodles, are newly arrived in Upper Sprocket, Oregon to take control of a commercial building left to her by her in-the-slammer ex. She's opening the Shimmy and Shake Shop featuring over-the-top milk shakes and I couldn't help but drool over the descriptions of her frozen concoctions. While Pint of No Return follows the usual formula for cozy mysteries, Ms. Mentink ups the ante with colorful and quirky characters along with glimpses into the Cuban culture and food thanks to Trinidad's heritage and her charming grandfather, Papa Luis. Trinidad also finds herself in a highly unusual position of living in a small town with not one, but two fellow ex-wives. This creates the opportunity for some interesting scenes, especially when one of the ex-wives is accused of murder and she begs Trinidad to help prove her innocence. With plenty of humor interjected, I was highly entertained throughout the entire story.
The mystery is well-crafted and the included sub-plots dovetail nicely into the story. Between Trinidad trying to prepare the Shimmy and Shake Shop for opening, to settling into a new town and meeting new people, to getting embroiled in a murder, the action never slows down. I found the pacing spot-on and it kept me turning pages until the last word was read. The author makes effective use of Trinidad being a newcomer to town and not knowing anyone. She's forced to work extra hard to unravel the clues to help out her fellow ex-wife. With plenty of suspects to keep a sharp-eyed reader on their toes, I was surprised by not only the final reveal of the culprit, but also why the crime had been committed. I look forward to reading more in this yummy new series!
As I mentioned before, Trinidad creates lots of yummy frozen concoctions for her new shop's grand opening. Being a transplant from Miami, she has tropical and citrus-based shakes to offer. I was pleased to find that the author includes the recipe for Trinidad's Easy Key Lime Ice Cream at the back of the book. I'm a huge fan of ice cream and this was every bit as delicious as I'd imagined. Tangy yet sweet, the bits of graham crackers add a delicious texture to the creamy custard base. This ice cream is a refreshing change from a typical Key Lime Pie, especially on a hot summer day.
Amazon Synopsis
After her divorce from her thrice-married embezzler husband, Trinidad Jones is finally ready for a fresh start. So, when she's left one of ex's businesses in Upper Sprocket, Oregon, she decides to pack up her dog, cash in her settlement, and open her dream business: the Shimmy and Shake Shop, introducing the world to her monster milkshakes. And even with a couple sticky situations underway, namely that the other two ex-wives also call Sprocket home, Trinidad's life seems to be churning along smoothly.
That is, until she discovers her neighbor, the Popcorn King, head down in his giant popcorn kettle. When one of Trinidad's fellow ex-wives is accused of the murder and Upper Sprocket descends into mayhem, it's going to take a supersized scoop of courage to flush out the killer.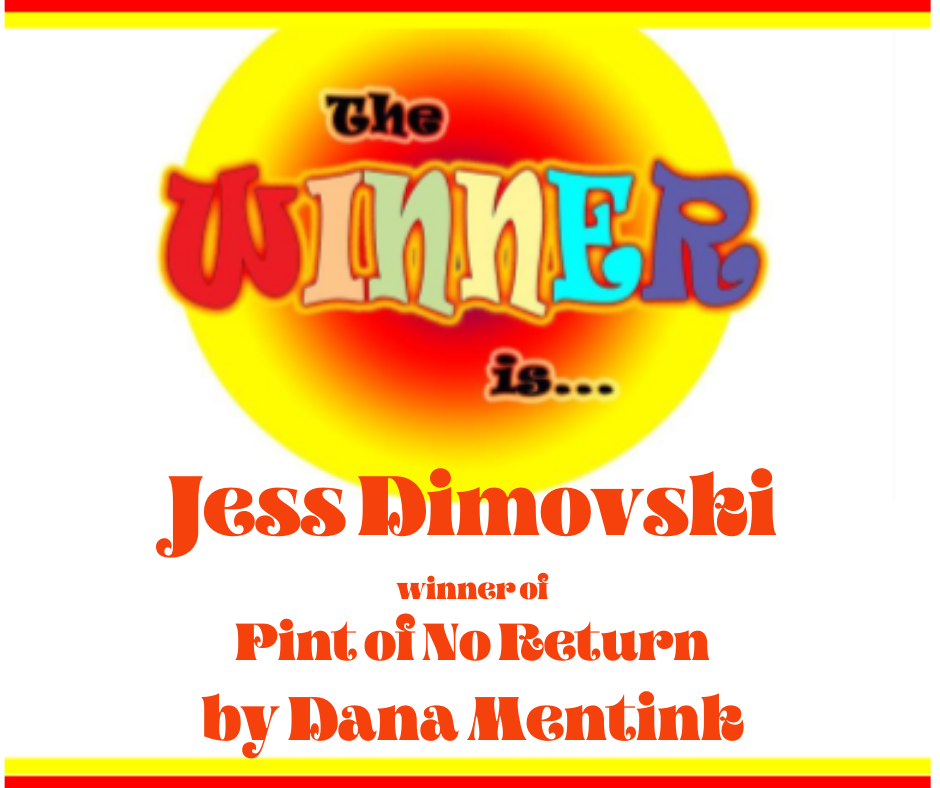 A special thanks to Poison Pen Press for providing one lucky winner with a print copy of PINT OF NO RETURN! Giveaway is limited to U.S. residents. Contest ends Sunday, June 6, 2021 at 11:59 pm PST. Please use the Rafflecopter box located below to enter. The winner will be announced on this page and on Cinnamon & Sugar's Facebook page, as well as notified by email (so check your spam folder!)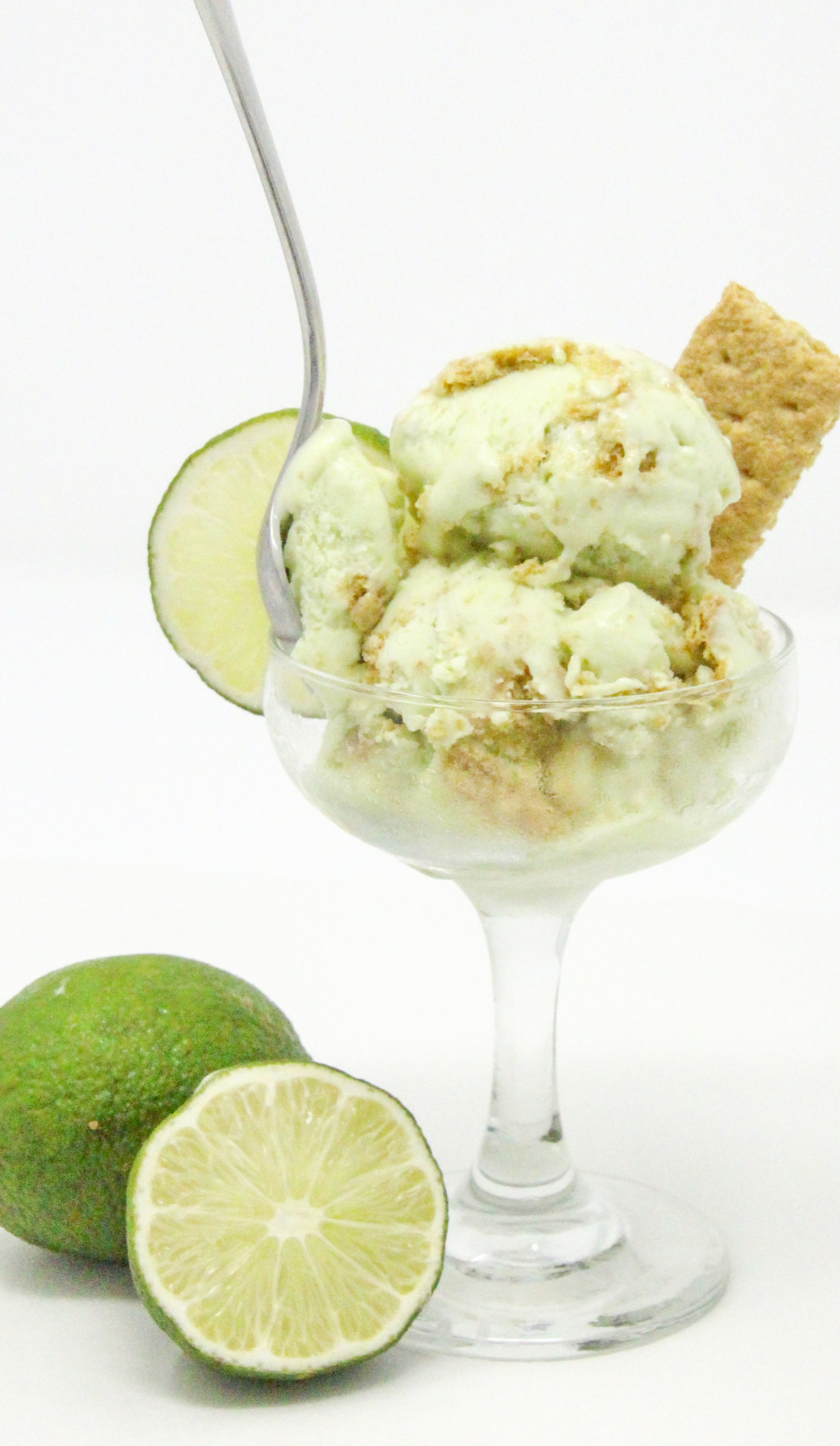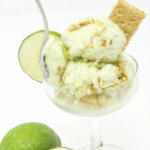 Trinidad's Easy Key Lime Ice Cream
Ingredients
1

(12-oz.) can evaporated milk

1

(14-oz.) can sweetened condensed milk

2

cups

whole milk

2/3

cup

heavy cream

1

cup

granulated sugar

1

(3-oz.) package lime-flavored gelatin

2

egg yolks, beaten

1

cup

fresh lime juice

6

whole graham crackers, broken into big pieces
Instructions
In a saucepan over low heat, combine the evaporated milk, sweetened condensed milk, whole milk, and heavy cream, whisking often. Once the mixture is almost hot to the touch, whisk in the sugar and gelatin mix, stirring until the sugar and gelatin are completely dissolved.

Whisk a little of the hot sugar mixture to the beaten egg yolks to warm them, then add the yolks to the milk mixture, whisking constantly. Raise the heat to medium and cook for 5 minutes, stirring constantly. Remove from the heat.

Stir in the lime juice and let the mixture come to room temperature.

Pour the mixture into an ice cream maker and churn according to the manufacturer's directions. Once the ice cream has start to thicken, open the canister and add the broken graham crackers. They will break into smaller pieces as you churn for about 5 minutes more.

Transfer to a freezer container, and freeze until solid for 6 - 8 hours.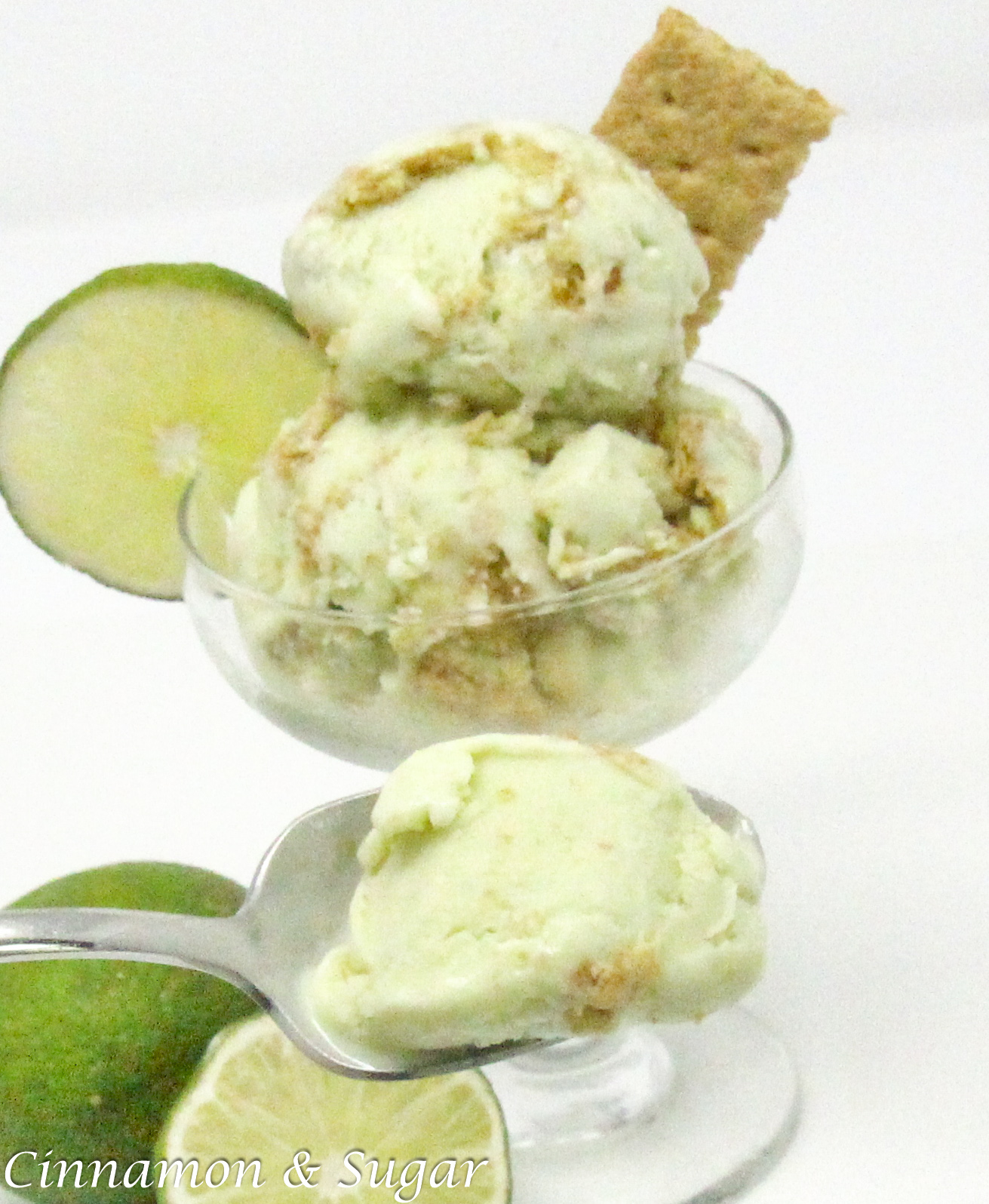 Pin to Pinterest: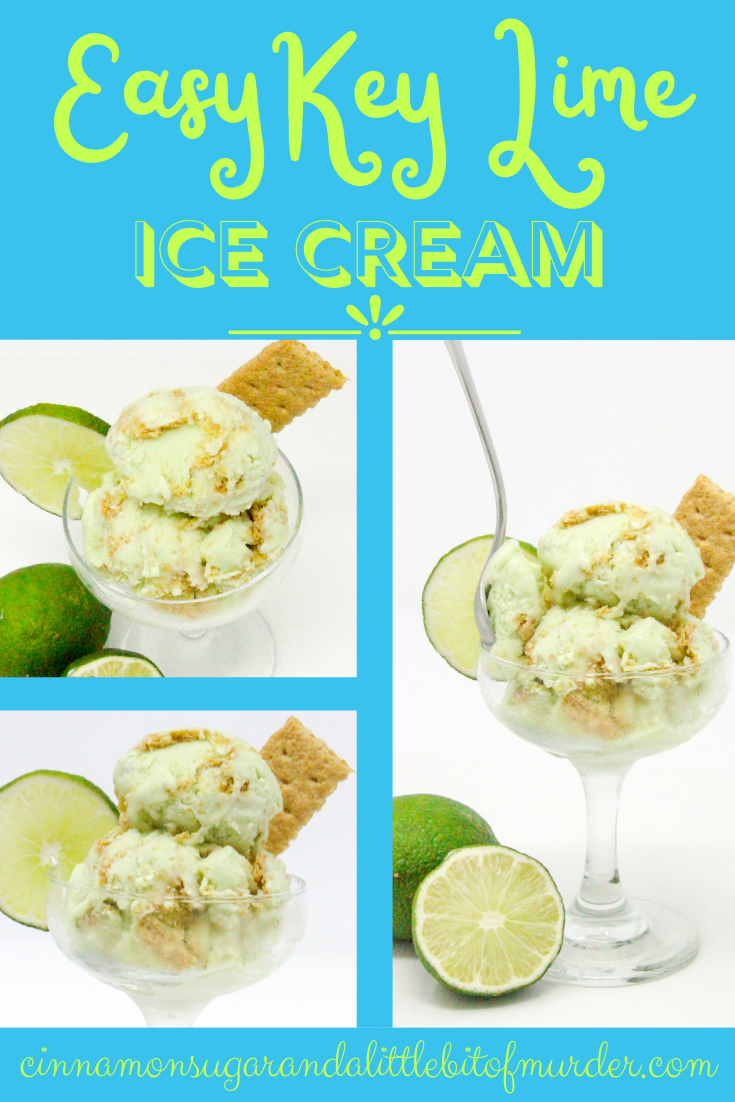 I was provided with an advance copy. All thoughts and opinions are my own.