I'm celebrating!!!
Cake Popped Off has won the "Recommended Read" award 


in the Reader Ready Award Contest! 
For a limited time, Cake Popped Off is on sale for $0.99,


or, as always, free on Kindle Unlimited!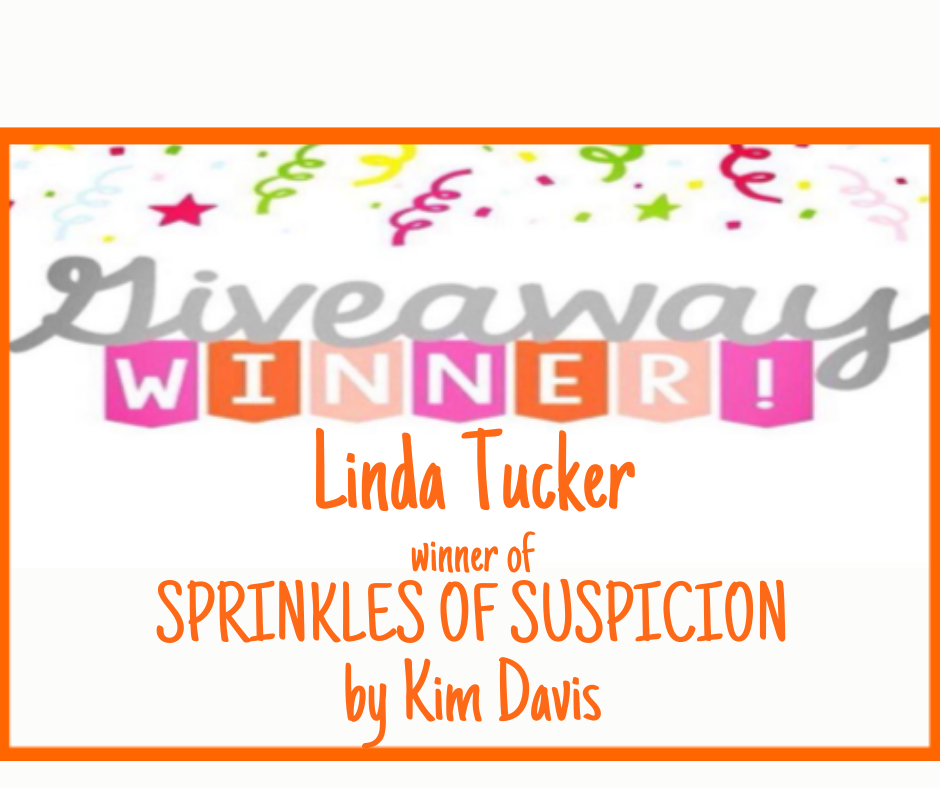 Plus, I'm giving away a print copy of winner's choice of 


Sprinkles of Suspicion or Cake Popped Off. 
Print limited to U.S. residents, all others will be awarded ebooks. Use the Rafflecopter below. Contest ends 4/4/21.
Cupcake caterer Emory Martinez is hosting a Halloween bash alongside her octogenarian employer, Tillie. With guests dressed in elaborate costumes, the band is rocking, the cocktails are flowing, and tempers are flaring when the hired Bavarian Barmaid tries to hook a rich, hapless husband. Except one of her targets happens to be Emory's brother-in-law, which bodes ill for his pregnant wife. When Emory tracks down the distraught barmaid, instead of finding the young woman in tears, she finds her dead. Can she explain to the new detective on the scene why the Bavarian Barmaid was murdered in Emory's bathtub with Emory's Poison Apple Cake Pops stuffed into her mouth?
With an angry pregnant sister to contend with, she promises to clear her brother-in-law's name. As Emory starts asking questions and tracking down the identity of the costumed guests, she finds reasons to suspect her brother-in-law has been hiding a guilty secret. Her search leads her to a web of blackmail and betrayal amongst the posh setting of the local country club crowd. Can Emory sift through the lies she's being told and find the killer? She'll need to step up her investigation before another victim is sent to the great pumpkin patch in the sky.
Editorial Reviews
With loads of family drama, charismatic and genuine characters, and a delectable mystery (or two) to solve, Cake Popped Off! is a wonderful cozy mystery with a Halloween theme.
~Diane Reviews Books
What a great Cozy read! I have to say this one gets my vote for favorite of the year (so far the years not over yet!) and will be featured on my fav's list.
~My Reading Journeys
This is the second cozy I've read recently that floored me when the killer was revealed. Normally I have a clue as to who might be guilty but in this case? Nada, zip, zilch, nothing.
~StoreyBook Reviews
The characters are well developed and well rounded. I really enjoy the relationship between Emory and Tillie. Although they have not known each very long, they have become very close.
~MJB Reviewers
Great characters, a layered plot, and an engaging writing style combine with all the traditional elements of a cozy – plus the added bonus of delicious baked goods!
~Reading Is My SuperPower
Cake Popped Off by Kim Davis is an intriguing book about a wealthy family that has hit a bit of a rough patch with bodies being found near them…I am giving this book five stars and recommending it to all culinary cozy mystery readers out there.
~Baroness' Book Trove
With characters you can relate to, situations that bring about all sorts of emotions, yummy food, and keep you guessing mystery you won't be able to tout this cozy down. Makes for a fantastically fun read. I totally loved it so I give it 5/5 stars.
~Books a Plenty Book Reviews
I believe that the Cupcake Catering Mystery Series is going to become one of my favorites. With its gorgeous setting, heavenly cupcakes, baffling mysteries, and entertaining characters, you'll love this cozy mystery book and series too!
~Christy's Cozy Corners
Cake Popped Off! is an entertaining and fast-paced cozy whodunit tale that has enough quirky characters, witty banter and humor, romance, family secrets and drama, danger, and intriguing twists and turns.
~Jersey Girl Book Reviews
. . . let me tell you when the killer was revealed the word surprised doesn't cover it! Blown away! Astonished! Thunderstruck! And this is not the first time Kim Davis has done this to me! Dang! she is an incredible storyteller!!
~Escape With Dollycas Into A Good Book
I found the character growth and the relationship growth to be fantastic, and I hope to see that continue in future books in the series.
~Carstairs Considers….