BIG LITTLE SPIES, the seventh book in the Paws & Claws Mysteries by Krista Davis, is another fun romp through the charming town of Wagtail! The protagonist, Holly Miller, co-owns pet-friendly Sugar Maple Inn with her grandmother, Oma. I love the close relationship they have. Their furry sidekicks, Trixie, Twinkletoes, and Gingersnap, add appeal with their delightful antics. Trixie especially, with her penchant for finding dead bodies and dragging Holly into investigations. One of the many strengths of this series are the characters, both human and pet alike, whether they be the core characters or visitors enjoying all that Wagtail has to offer. As the story progresses, there are a lot of people to remember. However, there is a handy character list at the beginning of the book for referencing. In addition to the pet-centric town setting, the author always manages to set up a memorable event to capture the reader's attention. In this newest release, visitors are flocking to the town to participate in the 'There's No Place Like Home' pet adoption charity ball. With vivid descriptions, I felt like I was right there, enjoying all the tastes, smells, and delights that the town has to offer.
Ms. Davis is quick to set up the scenario for a crime to happen, and keeps a strong pace as the story unfolds. When Trixie finds the body of a visiting pet detective, Holly becomes involved. Could it be one of her guests who did the dastardly deed? As the clues are revealed, Holly finds lots of viable suspects including connections to residents in Wagtail. With a dash or two of romance, a glamorous pet and human ball, and secrets galore, this solid cozy mystery kept me turning pages until I'd read the very last word.
Running the Inn with her grandmother, Holly's chef serves up plenty of mouthwatering food and treats for human and pet guests alike. There are several recipes at the back of the book and I was happy to see that there are several delectable recipes for people and a few safe options for dogs. I was drawn to the author's recipe for Salted Brownie Picnic Cake (definitely for people and NOT for dogs!) because, well, chocolate! The rich, melt-in-your-mouth cake, doesn't need frosting. However, a simple garnish of some whipped cream and summer berries makes this even more scrumptious.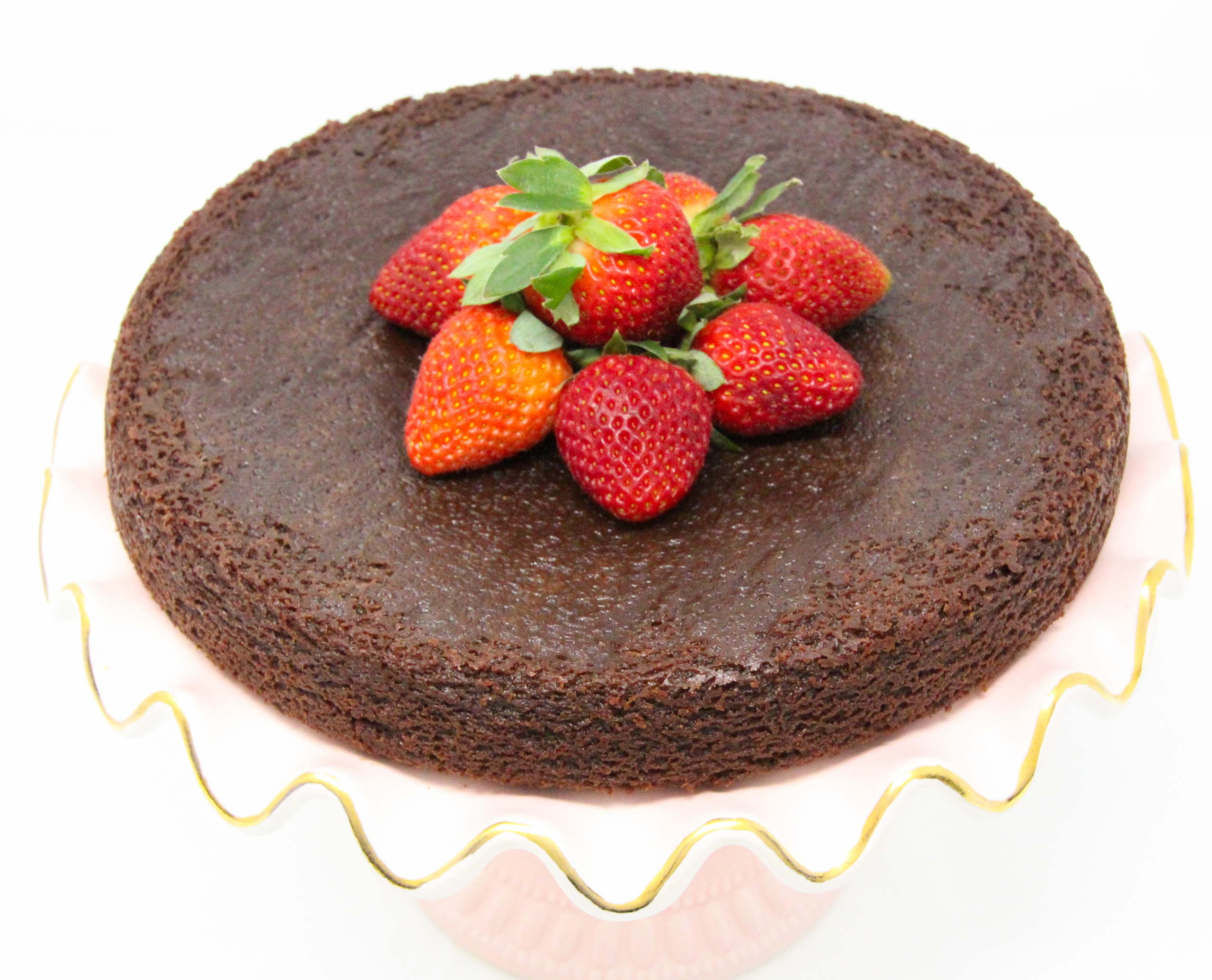 Amazon Synopsis
The ladies of the Wagtail Animal Guardians, WAG for short, are in town for a pet adoption charity ball, and Holly is making sure to roll out the red carpet for her special guests. She and her furry best friend Trixie are busy keeping the WAG ladies happy and preparing for the ball when they learn that a retired judge has lost his prized pup.
The venerable citizen has hired a pet detective who has some personal ties to Holly's new guests. His presence ruffles some feathers, and when the PI is found DOA not long before the ball, Holly wonders if one of the WAG ladies had a motive for murder. To make matters worse, some pet-loving guests of the ball nearly suffer the same deadly fate. Holly and Trixie will have to sniff out the clues and leash a callous killer before they strike again….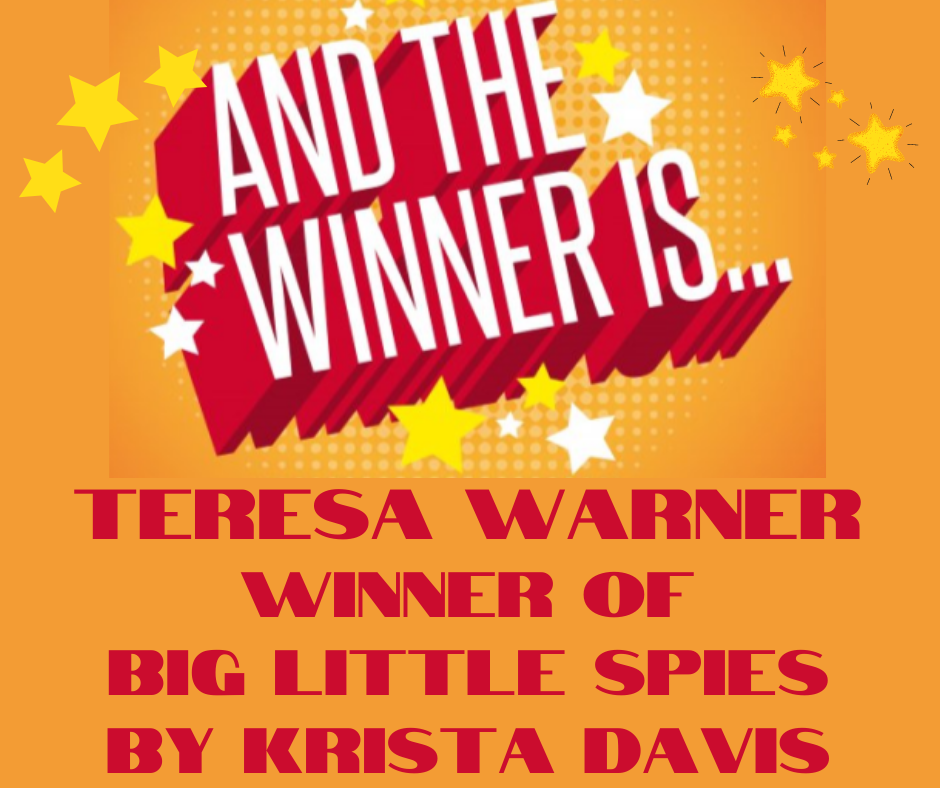 A special thanks to Krista Davis for providing a winner with a print copy of BIG LITTLE SPIES plus her famous dog bandana!  Contest ends Wednesday, April 7, 2021 at 11:59 pm PST and is limited to U.S. residents. Please use the Rafflecopter box located below to enter. The winner will be announced on this page and on Cinnamon & Sugar's Facebook page, as well as notified by email (so check your spam folder!)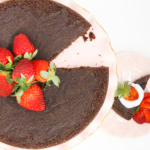 Salted Brownie Picnic Cake
Ingredients
1/3

cup

all-purpose flour, plus extra for sprinkling

10

tablespoons

unsalted butter

3

ounces

unsweetened chocolate

3

large

eggs

1-1/3

cup

granulated sugar

1

teaspoon

vanilla extract

1/4

teaspoon

salt

Flaked salt like Maldon

Summer berries (optional)

Sweetened Whipped Cream (optional: see recipe below)
Sweetened Whipped Cream
1

cup

heavy cream

1/3

cup

powdered sugar

1

teaspoon

vanilla
Instructions
Preheat the oven to 350 degrees (F).

Grease and flour a 9-inch cake pan. Line the bottom of the pan with parchment paper.

In a microwave-safe bowl, melt the butter and chocolate in the microwave at half power in 30-second increments, stirring when the mixture begins to melt. Stir until smooth. Set aside to cool.

Beat the eggs and sugar until thick and light yellow. Add the vanilla and continue beating. Add the 1/3 cup flour and 1/4 teaspoon salt and mix. Add the chocolate mixture and mix until combined.

Pour into the pan, sprinkle with 2 generous pinches of flaked salt, and bake 20 - 25 minutes, or until the center is just set.

Cool completely in the pan before turning onto a serving plate and peeling off the parchment paper.

Serve plain or with Sweetened Whipped Cream and summer berries.
Sweetened Whipped Cream
Beat the cream until it begins to take a shape. Add the powdered sugar and vanilla. Beat until it holds a peak.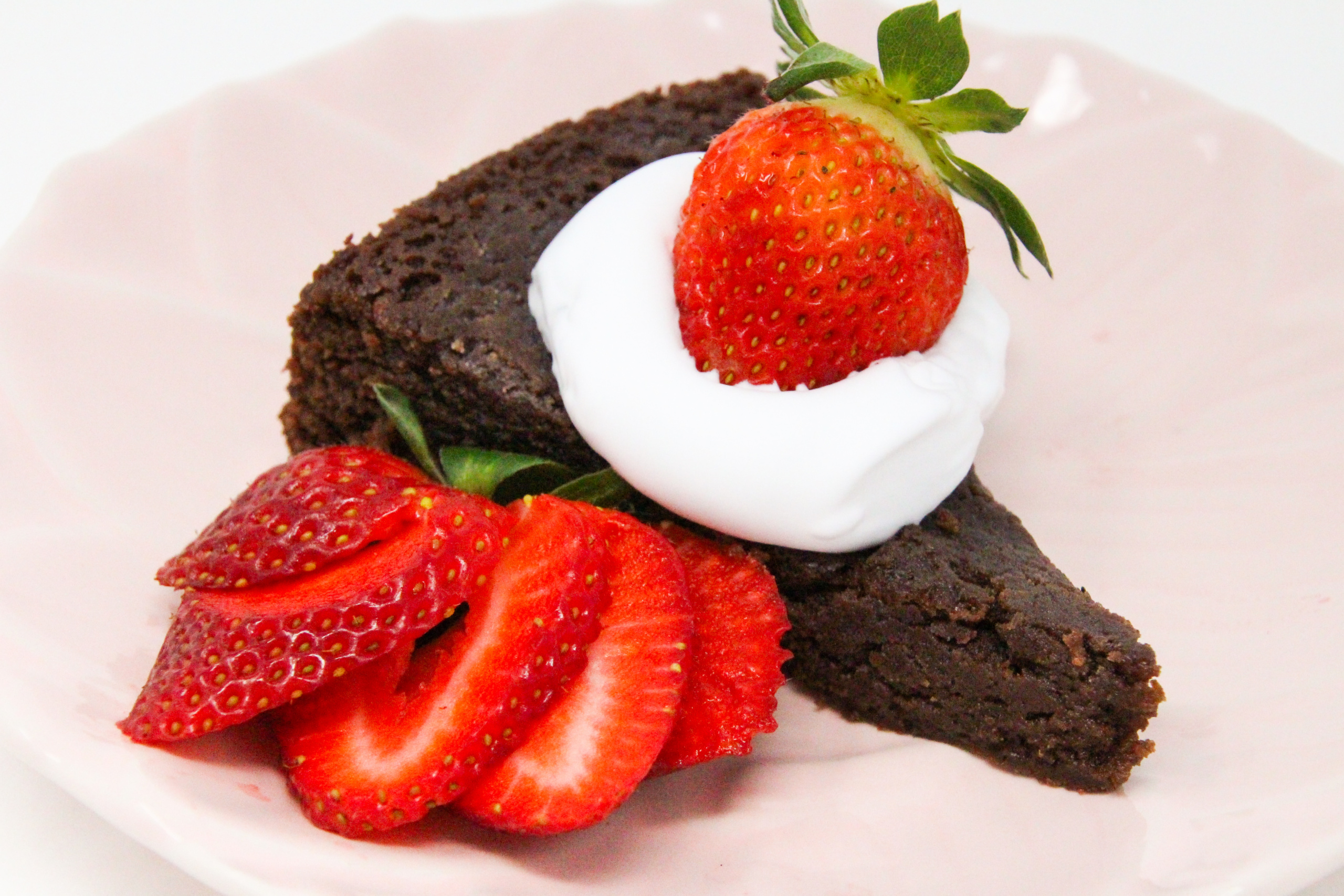 Pin to Pinterest: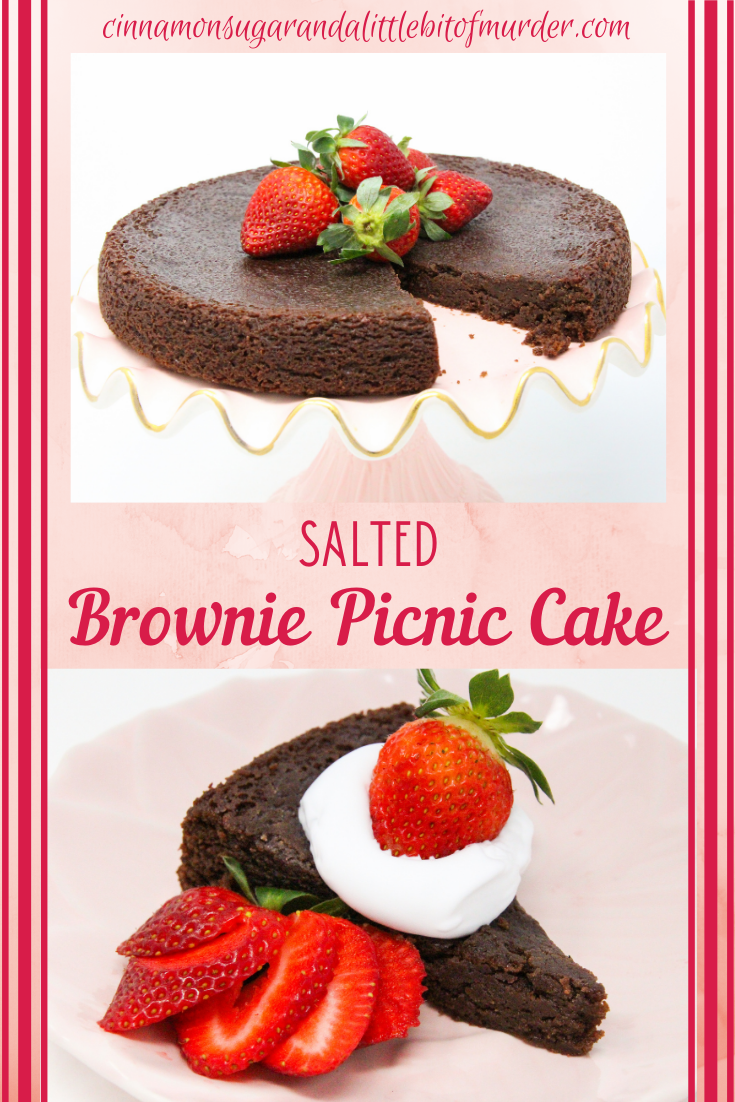 I was provided with an advance copy. All thoughts and opinions are my own.