CLOSELY HARBORED SECRETS, the fifth book in the Seaside Café Mystery series by Bree Baker, is a spooktacular addition to an entertaining series! While Halloween might be over, this new release brings plenty of atmosphere and captures the feel of the spooky season. Starting out with a haunted historic walking tour on the small island of Charm, the author weaves in local myths and legends. With stories of ghosts, pirates, and treasure interjected into a real life murder that Everly Swan is suspected of committing, the suspense provides chills and thrills. Everly is a wonderful protagonist and I love her charming Sun, Sand, and Tea shop and the way she interacts with tourists and townspeople alike. Her two elderly aunts make terrific supporting characters with their vivacious and witty banter, and their Blessed Bee shop showcases the family's centuries-old love and preservation of the honey bee. Despite their age, they've expanded their horizons and I greatly enjoyed the subplot of Aunt Fran and her candidacy for the position of mayor.
Investigating the murder is Everly's beau, Detective Grady. While he knows she's innocent, there's still the baffling evidence of why the victim scratched Everly's name into the ground right before she died. As Grady investigates it soon becomes apparent that Everly is being targeted. Despite warnings, she gets involved in solving the case. Intertwined in the murder mystery are legends of Everly's ancestor and how the woman died at the house she now owns, adding another layer of Halloween eeriness. I was captivated as this multi-layered story unfolded and with a heart-stopping reveal, left me wishing the next book in this delightful series was available for me to read already!
Everly makes all sorts of delectable treats for her café including unique and delicious iced teas. The author kindly includes several recipes, for food and drink alike, at the back of the book. They all sound scrumptious! I was drawn to the Bite-Sized Apple Pie recipe because I love individual serving-sized treats that are easily shared. Plus, using ready-made convenience products, this is a recipe that comes together quickly, yet the delicious resulting dessert belies the ease. Pillow-y rolls encase apple filling that's been generously enhanced with cinnamon and sugar. With a drizzle of melted butter and more cinnamon and sugar sprinkled over the tops, these delectable bite-sized treats bake up golden and irresistible! Serve warm with caramel sauce or a scoop of ice cream. I also made a quick drizzle using powdered sugar and water for the leftover pies.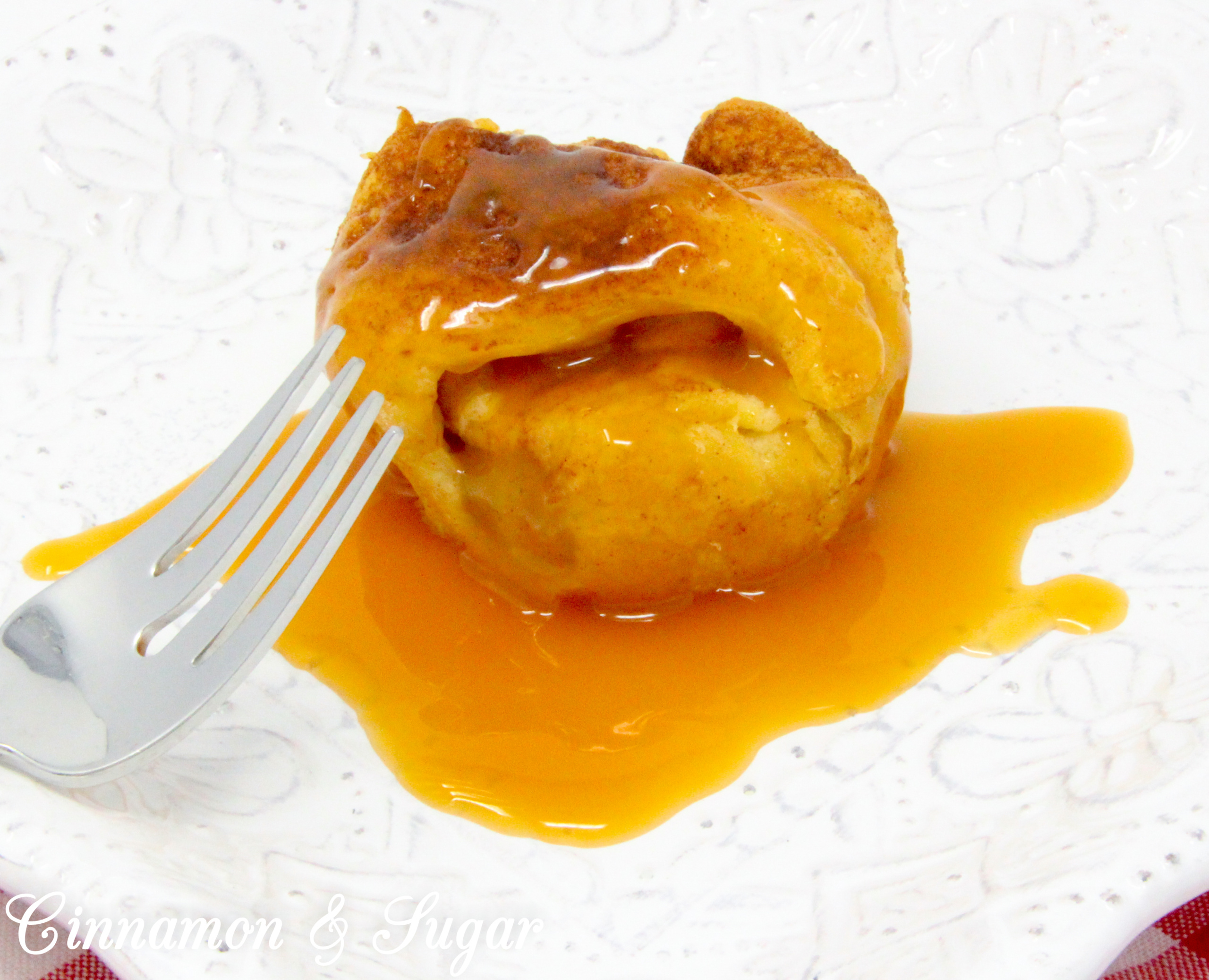 Amazon Synopsis
It's almost Halloween, and the small island of Charm, North Carolina is decked out for the festivities. When Everly Swan agrees to close her iced tea shop early to help her aunts host their annual haunted historic walking tour, she expects some good-natured spooks. But the night turns grave when one of the ghostly actors is found dead. To complicate matters, the victim scratched Everly's name into the ground before she died, making her a key suspect.
The murder mystery heats up when Everly's potential boo, Detective Grady, takes the case—and he definitely doesn't want her getting involved. Will their seaside romance be threatened by all the ghostly drama? But when a phantom sailor straight out of local legend starts leaving Everly threatening messages, she has to get involved… With a local election under way, ghosts on the loose, and a search for long-lost buried treasure, Everly can't help but stir the pot!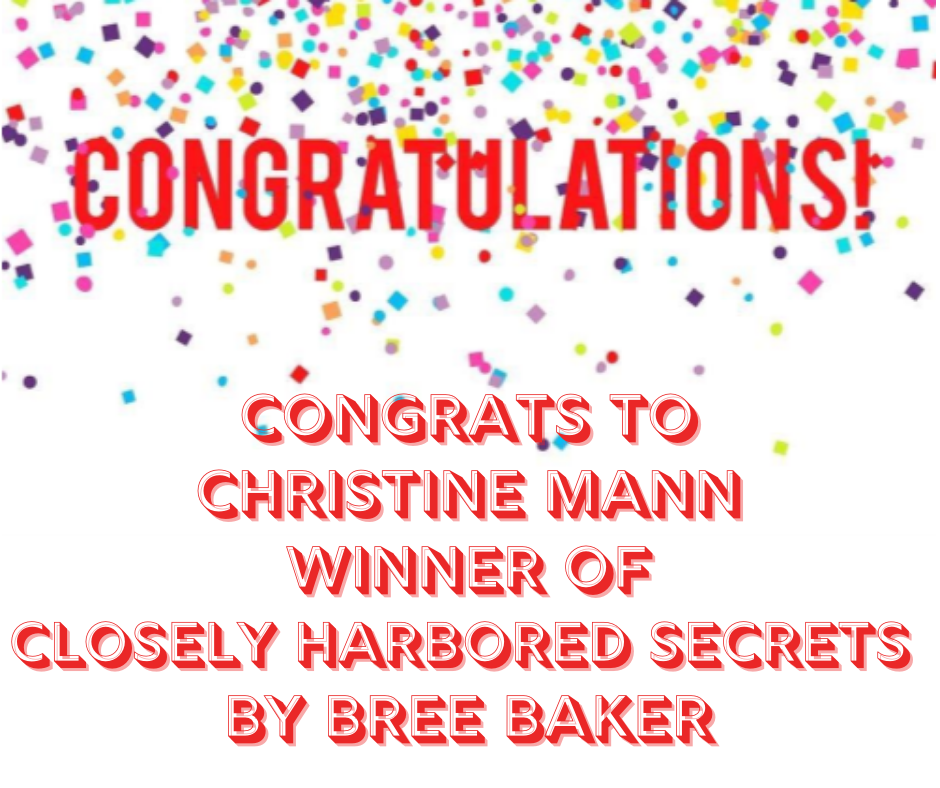 A special thanks to Poisoned Pen Press for providing a winner with a print copy of CLOSELY HARBORED SECRETS.  Contest ends Sunday, January 10, 2021 at 11:59 pm PST and is limited to U.S. residents. Please use the Rafflecopter box located below to enter. The winner will be announced on this page and on Cinnamon & Sugar's Facebook page, as well as notified by email (so check your spam folder!)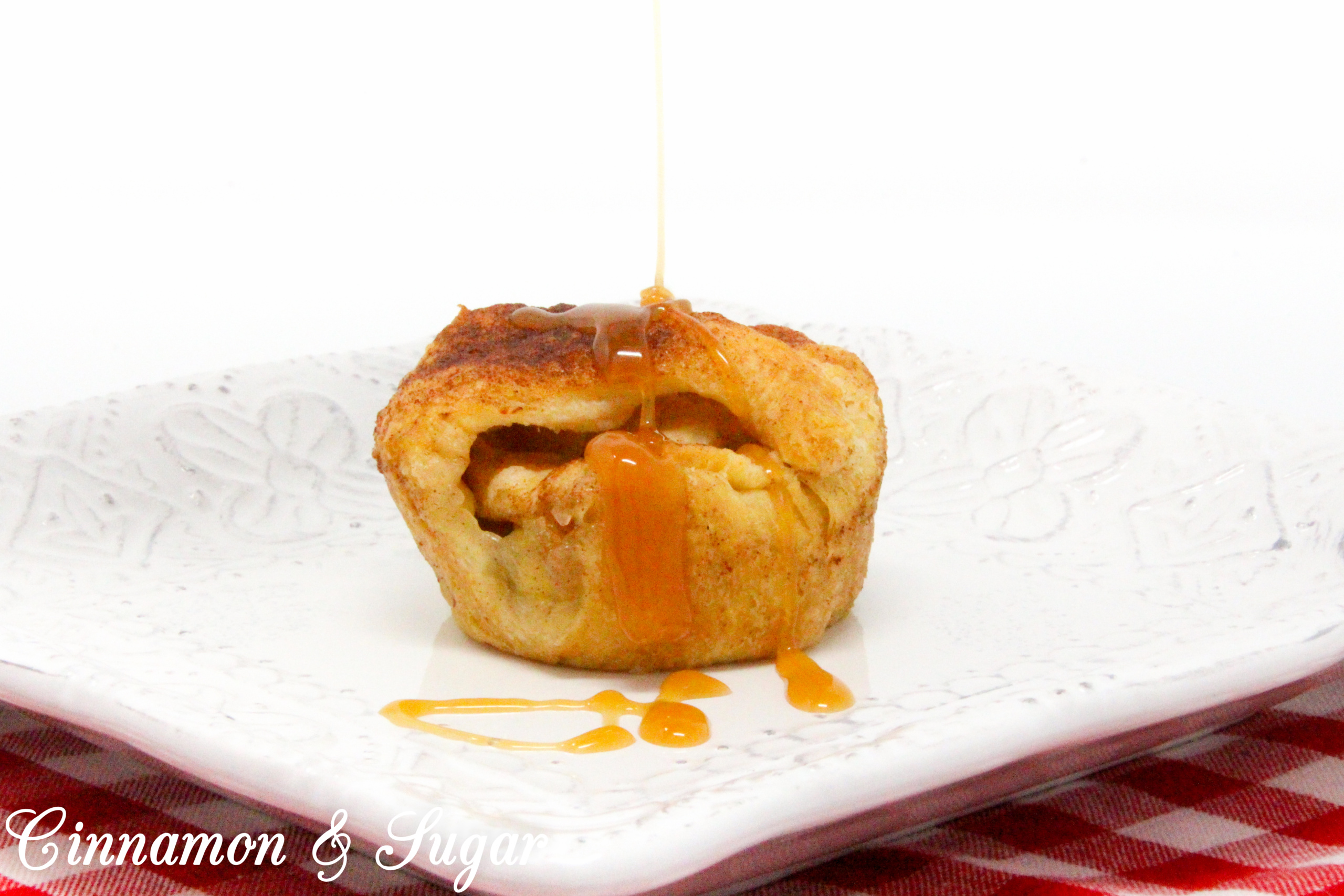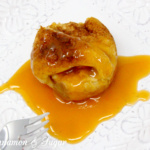 Bite-Sized Apple Pie
Bring everyone's favorite fall treat to any gathering, and leave the messy pie pan and server at home!
Makes 16 servings.
Ingredients
2

(8-ounce) tubes crescent roll dough

1

(21-ounce) can apple pie filling

3

teaspoons

sugar

1-1/2

teaspoons

ground cinnamon

3

tablespooons

butter, melted
Instructions
Preheat oven to 375 degrees (F).

Spritz a muffin tin with baking spray.

Separate the crescent rolls. Place the center of one dough triangle into each muffin tin, allowing the ends to stick out. Top each triangle of dough with apple pie filling.

Blend the sugar and cinnamon, then sprinkle half over the pie filling, reserving the other half for later.

Wrap the ends of the crescent rolls over the top of the pie filling.

Drizzle the melted butter over each little pie and sprinkle with the remaining cinnamon-sugar mixture.

Bake for about 15 minutes, until golden brown. Serve warm, with vanilla ice cream or caramel syrup as desired.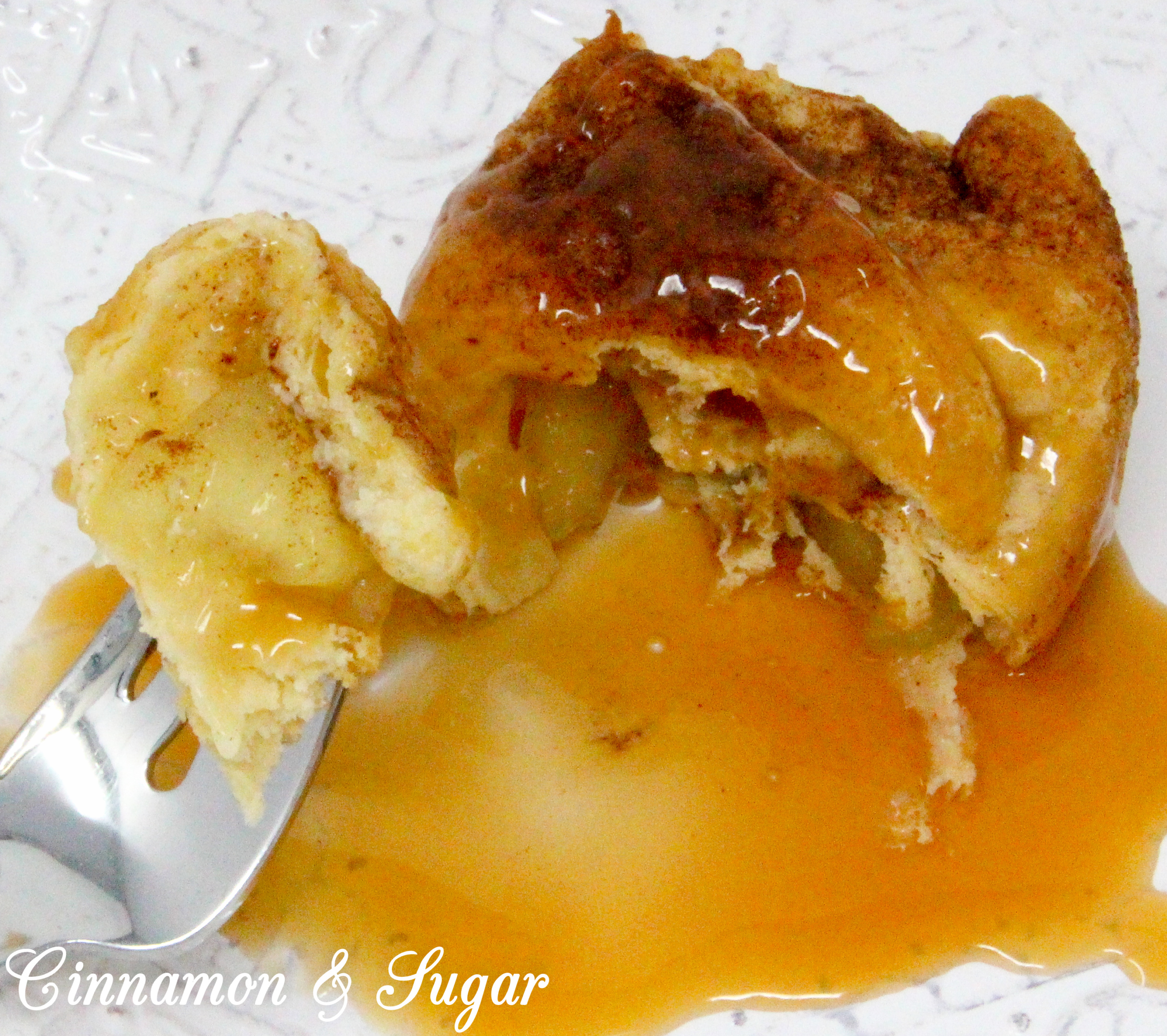 Pin to Pinterest: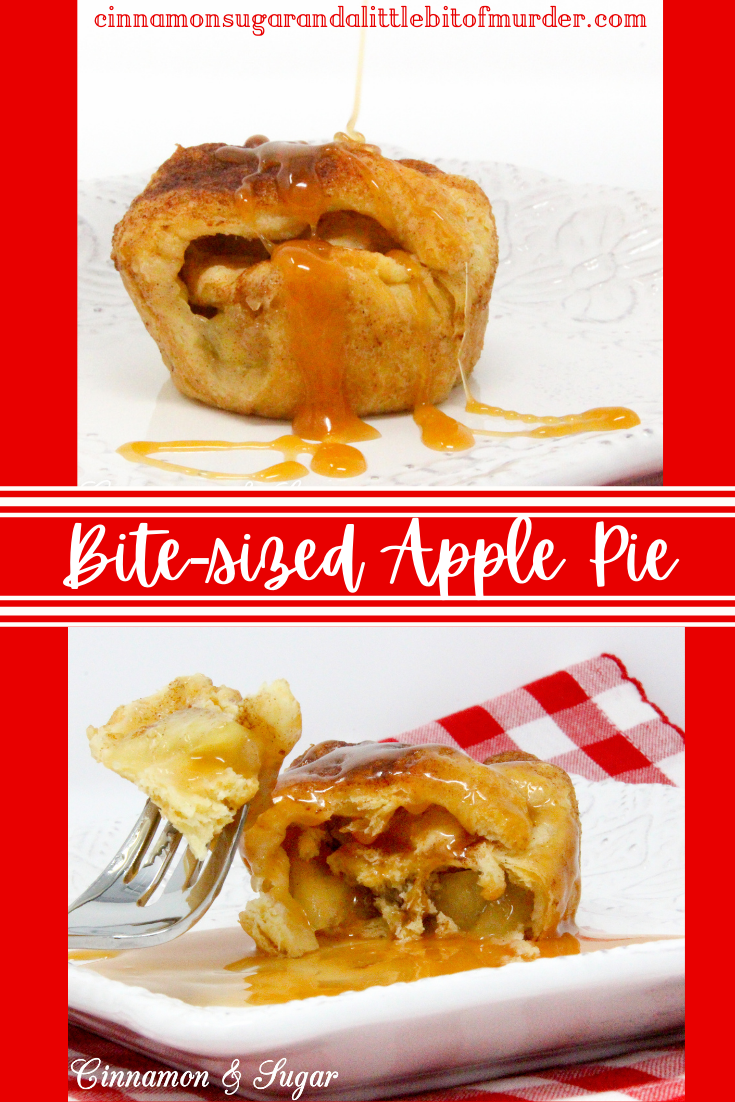 I was provided with an advance copy. All thoughts and opinions are my own.