It's always an exciting moment when I find out that a brand new series is releasing from an author I already admire! Such is the case with DEATH IN ADVERTISING, the Tobi Tobias Mystery series by Laura Bradford. The tongue in cheek humor pulled me in from the very first page while the antics of the quirky characters had me chuckling, anxious to see what they were going to do next. I was in awe of the creativity the author exhibited in portraying the advertising campaign her protagonist, Tobi, was involved in….impressive, witty slogans that had me wondering if Laura had been in advertising herself in a prior life. Even though DEATH IN ADVERTISING is a lighthearted and entertaining read, the murder mystery itself is well plotted with believable suspects. I adored the setup of finding the victim in the closet right after Tobi Tobias debuted her ad slogan, "Zander's closet system can find a place for everything. Even a skeleton".
In addition to a good mystery and fun, laugh out loud moments, there's a sweet closeness between Tobi, her friends, and her grandfather. Tobi realizes that no matter what happens, true friends are what's most important in life. I especially enjoyed the protagonist's involvement in her best friend's pet shop, which showed heartwarming care and concern towards the animals in its facility. The African Grey Parrot, Baboo, who was rescued after his owner was murdered, is a good example. The sensitive, heartbroken bird is treated with respect and love as they try to help the creature mend.
While there are no recipes included with the book, the victim's housekeeper is always making muffins and mini muffins for the people who come and go during the investigation. Tobi Tobias's main form of cooking, on the other hand, extends to opening a box of Cocoa Puffs…frequently. Laura has graciously shared her recipe for Applesauce Mini Muffins with us. She told me that the recipe was acquired during one of the events her daughter's Girl Scout troop participated in and that it was by far the favorite of all the girls. I can attest that these lovely mini bites of yumminess were a hit with my granddaughter. I dropped them off at her house before she was out of school. On my drive home I received FOUR texts in a row from her! Now being a safe driver I did not look at my texts (I have a special tone just for Em) but as soon as it was safely possible I called her, worried that it was an emergency. Her response? "OMG, you HAVE to email me that muffin recipe right away!" I did but then she decided it was much easier just asking me to make her another batch when she ran out 🙂
Amazon Synopsis
When Tobi Tobias decided to open her own ad agency, having to moonlight in a pet shop wasn't part of her vision . . . of course, neither was murder. Sometimes when opportunity knocks, the door you open leads to a closet. That's certainly the case for Tobi, whose weekends spent cleaning cages in her best friend's pet shop may soon be over. She's just landed her first big break-Zander Closet Company needs a catchy campaign slogan ASAP, and Tobi thinks she's got the right hook to knock 'em dead: "When we're done, even your skeletons will have a place". But when a real dead body topples out of a showcase closet, she's about to discover there is such a thing as bad publicity. To save her fledgling business and not get killed by the competition, Tobi takes on a new pet project: solving the murder. But with a stressed-out parrot as the only witness to the crime, Tobi will really have to wing it to put the cagey killer behind bars.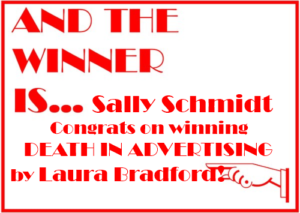 A special thank you to Laura Bradford for providing an e-book copy of DEATH IN ADVERTISING for one lucky winner! Contest ends Thursday, February 16, 2017 at 11:59 pm PST. Please use the Rafflecopter box located below the recipe to enter. The winner will be announced on this page and on Cinnamon & Sugar's Facebook page, as well as notified by email (so check your spam folder!)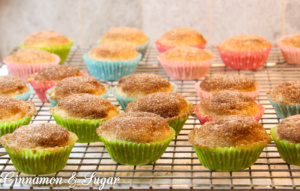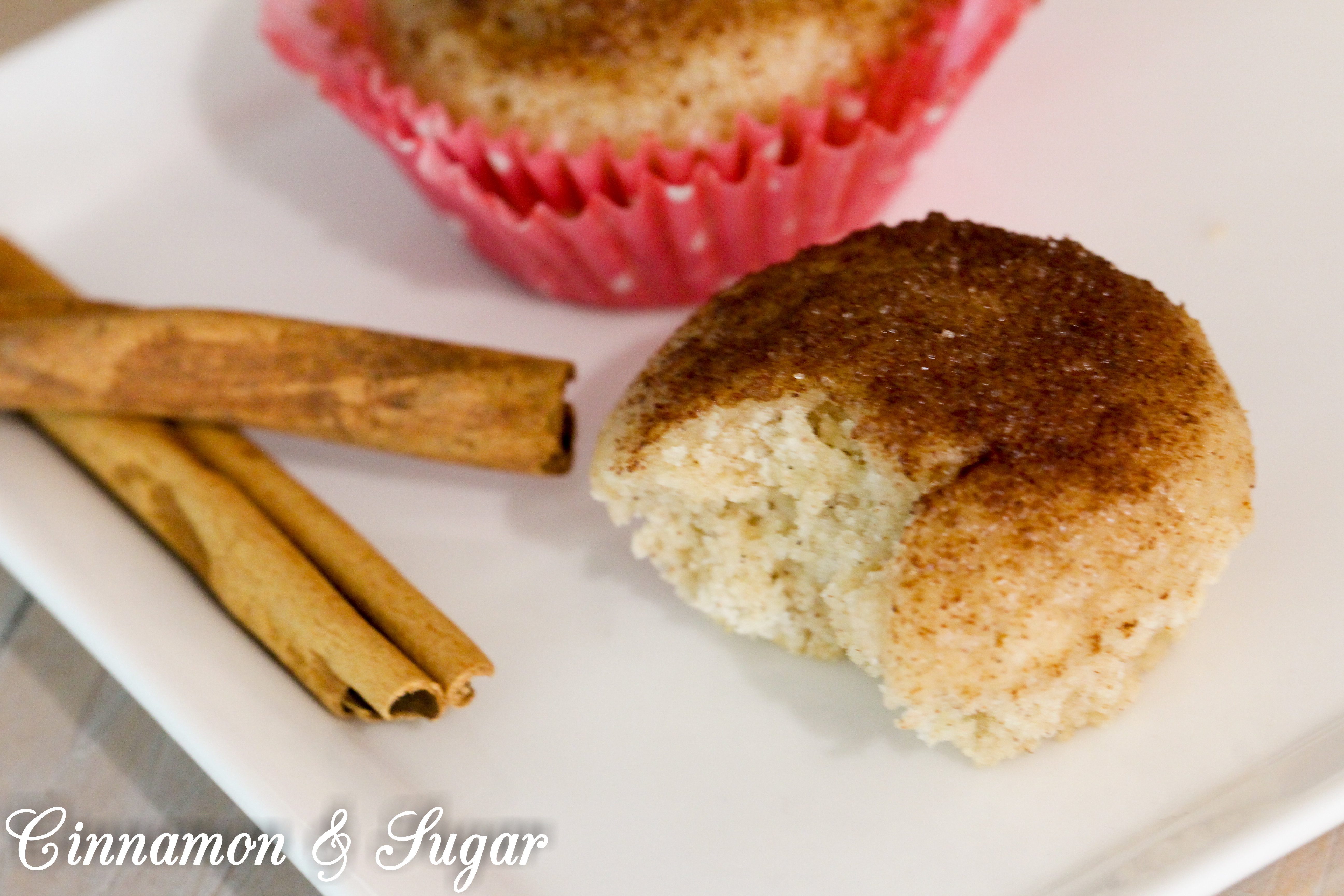 Ingredients
2 cups baking mix (I use Bisquick)
1/4 cup sugar
1 teaspoon ground cinnamon
1 egg, slightly beaten
1/2 cup applesauce
1/4 cup milk
2 Tablespoons vegetable oil

Topping

1/4 cup butter or margarine
1/4 cup sugar mixed with 1-1/2 teaspoons cinnamon for top of baked muffin
Instructions
Preheat oven to 400 degrees (F).
Grease bottom only of muffin cups with solid vegetable shortening or line with mini muffin paper cups.
Place baking mix, sugar, and cinnamon into bowl and mix.
In a separate bowl, place egg, applesauce, milk and oil....blend together.
Make a well into center of dry ingredients (directions say this, not sure why necessary).
Pour liquid mixture into well and stir quickly until all dry ingredients are just moistened.
Spoon batter into prepared cups (about 2/3 full).
Bake for 10-12 mins.

While the muffins bake:

Melt butter in one bowl.
Put cinnamon sugar mixture in a different bowl.
Allow muffins to cool for 2 mins after removing from oven.
Dip top of each muffin in melted butter and then cinnamon/sugar mixture.
Serve warm.

Note

This recipe is best when baked as mini muffins.
https://cinnamonsugarandalittlebitofmurder.com/applesauce-mini-muffins/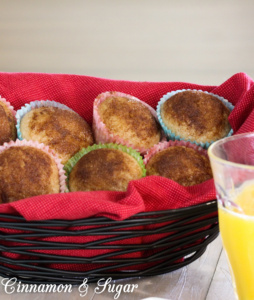 Pin to Pinterest: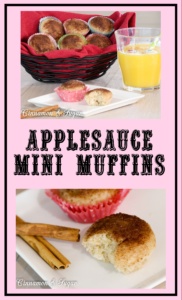 If you receive my blog post via email you will need to visit my website to view the video.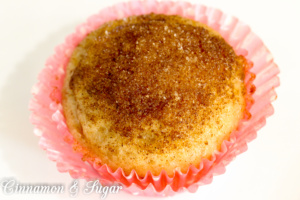 I received a copy in exchange for my honest review. All thoughts and opinions are my own.