I love being introduced to new authors and new series and was delighted to have the chance to read SOMETHING FOUL AT SWEETWATER by Sandra Bretting. Set in Louisiana, Sandra brings Southern charm via her protagonist, Missy Dubois. Missy runs a hat shop, Crowning Glory, catering to brides and wedding parties. I loved hearing Missy's "voice" right off the bat. She's chatty, uses Southern colloquialisms that had me laughing out loud at times, and she is a tiny bit self-deprecating, making her instantly likable. Missy's best friend, Ambrose "Bo" Jackson, provides a nice balance to Missy and is owner of Allure Couture, designing bridal gowns and bridesmaids dresses. They make a good team and there is definitely chemistry happening in their relationship but it doesn't detract from the mystery. The author paints strong descriptive scenes bringing the sights, sounds, and smells of the humid bayou to life.
Weaving murder, superstitions, voodoo queens, and bridezillas into the story, Sandra pulls you in for an entertaining read. She provides plenty of suspects to keep you guessing and turning pages to find out what happens next. Even though this is the second book in the Missy DuBois Mystery series, it is easily read as a standalone.
Even though there aren't any recipes included with the book, Sandra Bretting has provided Missy DuBois's Sweet-Milk Biscuits recipe for me to share. Buttery, fluffy, and oh so delicious, these biscuits are easy to mix up for a quick breakfast or snack. The one thing that struck me as the biscuits were baking is that the comforting aroma instantly transported me to my childhood, reminding me of biscuits my Texan dad baked for us on weekends. He wasn't a cook but did like to make breakfast. Even though I don't have his recipe, and he has been gone many years, these biscuits are so similar to what I remember and they made a treasured childhood memory more special.
From the Publisher
Louisiana hat maker Miss DuBois is making a name for herself veiling Southern brides-to-be with her sophisticated designs. She's also gaining a reputation for unveiling murderers . . .
Missy is shocked when she sees the asking price for the Sweetwater mansion . . . in a good way. With business thriving at Crowning Glory, it would be nice to set up shop surrounded by alabaster columns and gleaming mahogany. The Southern connections only deepen when it turns out the real estate agent is Mellette Babineaux, a college classmate and sorority sister. But when Missy drags her best friend Bo along to the mansion for a second look, they barely make it past the live oaks before they discover Mellette's dead body in a shed. Now, for the sake of her college friend, Missy finds herself investigating everyone from a superstitious Cajun caretaker to a Rolls Royce-driving billionaire–and finding that lots of closet space can mean lots of skeletons, too . . .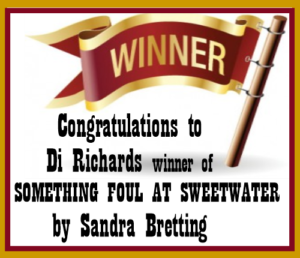 A huge thank you to Sandra Bretting for providing winner's choice of either a print copy or an e-book copy of SOMETHING FOUL AT SWEETWATER for one lucky winner! Print limited to U.S. residents only. Contest ends Thursday, January 19, 2017 at 11:59 pm PST. Please use the Rafflecopter box located below the recipe to enter. The winner will be announced on this page and on Cinnamon & Sugar's Facebook page, as well as notified by email (so check your spam folder!)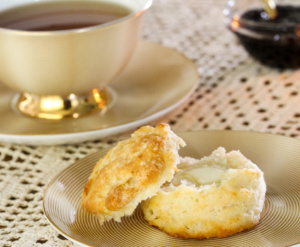 Missy DuBois's Sweet-Milk Biscuits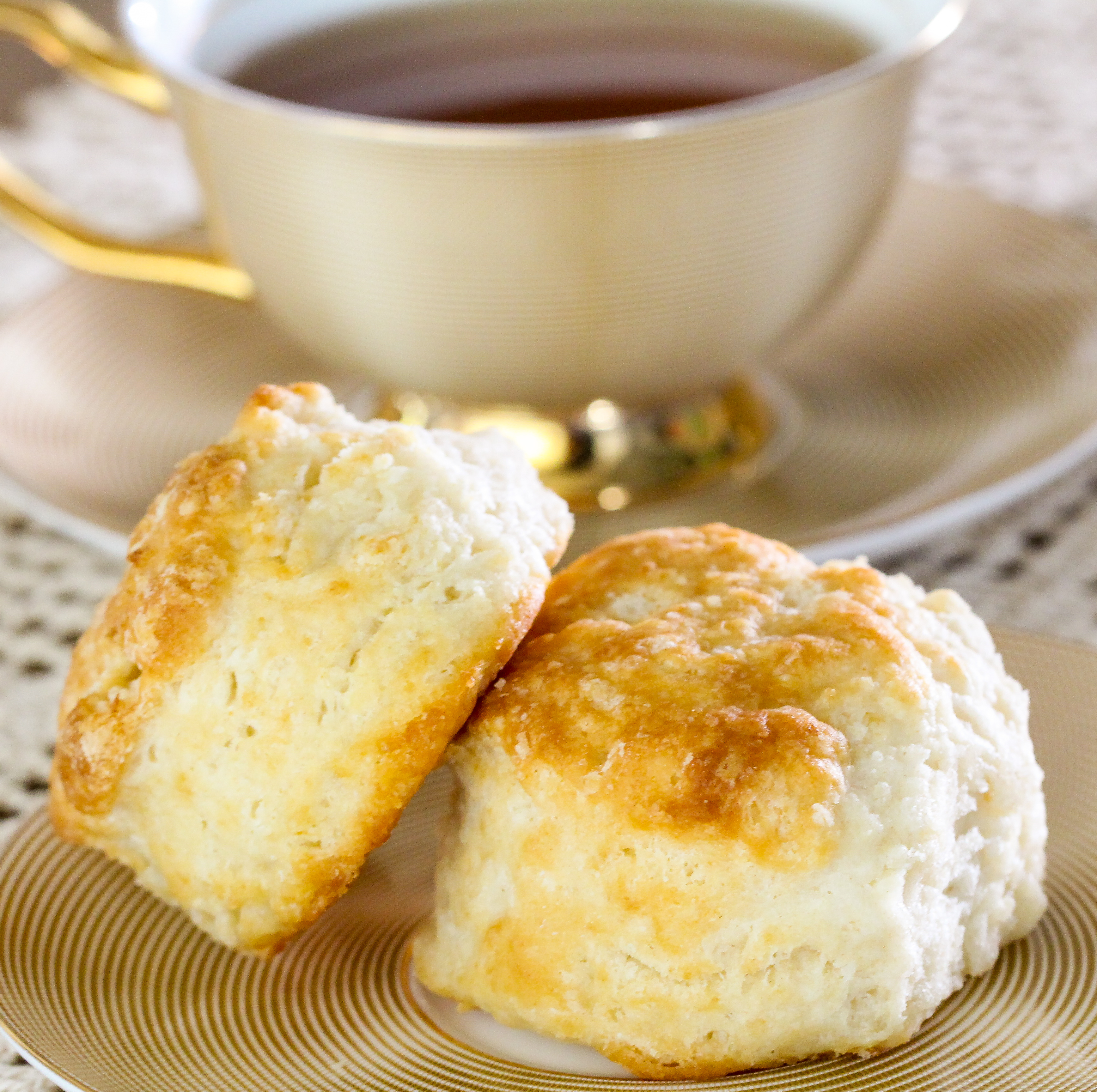 Ingredients
Ask any Southerner about the key to a great biscuit, and she (or he) will invariably point to the milk. I personally never trust any biscuit recipe that calls for plain, garden-variety milk. In my book series, which is called the Missy DuBois Mystery series, Missy and her friends enjoy sweet-milk biscuits, usually alongside a platter of crispy fried chicken and a tall glass of sweet tea. (Apparently, we Southerners love our sugar.) This is the best recipe I've found to make melt-in-your-mouth sweet-milk biscuits like grandma (or "Nana") used to make.

Ingredients

6 Tbs unsalted butter
2 cups all-purpose flour
1 Tbs sugar
1/4 tsp baking soda
1 Tbs baking powder
1 tsp salt
1 cup fat-free or low-fat buttermilk
Instructions
Preheat oven to 450 degrees.
Cut butter into small pieces. Spread the butter pieces on a plate and (briefly) place in the freezer while you measure out and mix the dry ingredients. The butter should be cold, but not frozen.
In a large bowl, sift together flour, sugar, baking soda, baking powder and salt.
Knead the cold butter into the flour mixture until it resembles small crumbs (about the size of a pea).
Make a hole in the middle of the flour and add buttermilk. Gently stir until the dough is mixed together but still tacky. If it's too dry, add more buttermilk.
Pour the mixed dough out onto a floured surface and pat gently into a rectangle.
Fold the dough on itself, and then pat down to about an inch thick.
With a 2 ½ inch round biscuit cutter (I cheat and use a Campbells soup can with the top & bottom removed), push down to cut the dough and pull up again.
Arrange the biscuits on a parchment-lined cookie sheet almost touching each other and bake for 13-16 minutes until browned.
Slather with butter and enjoy!
https://cinnamonsugarandalittlebitofmurder.com/sweet-milk-biscuits/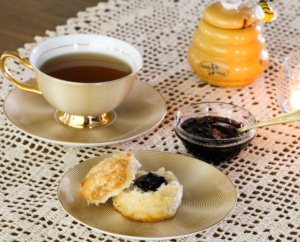 Pin to Pinterest: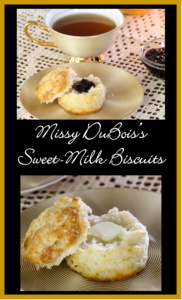 If you receive my blog post via email you will need to visit my website to view the video.
I received a copy in exchange for my honest review. All thoughts and opinions are my own.