DEATH BY BUBBLE TEA is the first book in the brand new LA Night Market series by Jennifer J. Chow. There is so much that captivated me from the very start, from the surprising setting of Los Angeles, which Ms. Chow manages to make feel like a small community, to the food—oh my, the food!—to the protagonist's family and culture, to the intriguing murder. With fascinating characters and action packed into the story, I couldn't help but turn pages to find out what happened next. The protagonist, Yale Yee, is one of those characters who seem shy, withdrawn, and full of self-doubts in the beginning (what twenty-something-year-old eschews cell phones and social media and instead immerses herself in a failing bookstore and Jane Austen?). But, as the stakes mount, she finds the inner strength to overcome the obstacles that face her. I appreciated the character growth over the course of the book, especially when Yale is faced with her super successful, famous cousin, Celine. Charged with entertaining and then working with her cousin at a night market food stall representing her father's restaurant, the theme of 'family is everything' is woven throughout, despite Yale's misgivings.
The attention to cultural details in the book and to the well-plotted mystery makes the story flow. The reader is taken on a culinary journey as Yale tries to make sense of a murder after someone consumes her cousin's bubble tea concoction. I greatly enjoyed how Yale uses food to entice (or perhaps coerce) potential suspects to reveal their secrets as she tries to prove her cousin's innocence. Despite their polar opposite personalities, the two cousins work to find common ground and understanding in their quest to find the murderer. This adds a depth of emotion to the story and you can't but hope that the tragedy will help the two cousins find lasting friendship and that future books in the series will continue to feature them both. The unique murder weapon was well thought out and added intrigue to the plot, making it difficult to guess the culprit from the myriad of suspects. With a hair-raising conclusion, the clues fell into place, along with a desire to find out what happens next to Yale and her family!
Did I mention the food? Not only does Ms. Chow showcase her Chinese cultural dishes but also touches on dishes from other ethnicities throughout the storyline. You'll be drooling over all the descriptions and will leave you with the desire to take out your passport and book a culinary tour. There are a couple of recipes at the back of the book, one for bubble tea and the other for Spicy Cucumber Salad—both yummy! In the end, I decided to showcase the Spicy Cucumber Salad, which makes a great accompaniment to any roasted or sautéed meat entrée or whenever you want a refreshing way to showcase your bountiful garden harvest of cucumbers. I liked that it was easy to make and was also a step up from the typical garden salad fare often found at my dinner table, making for a nice presentation to whet your appetite.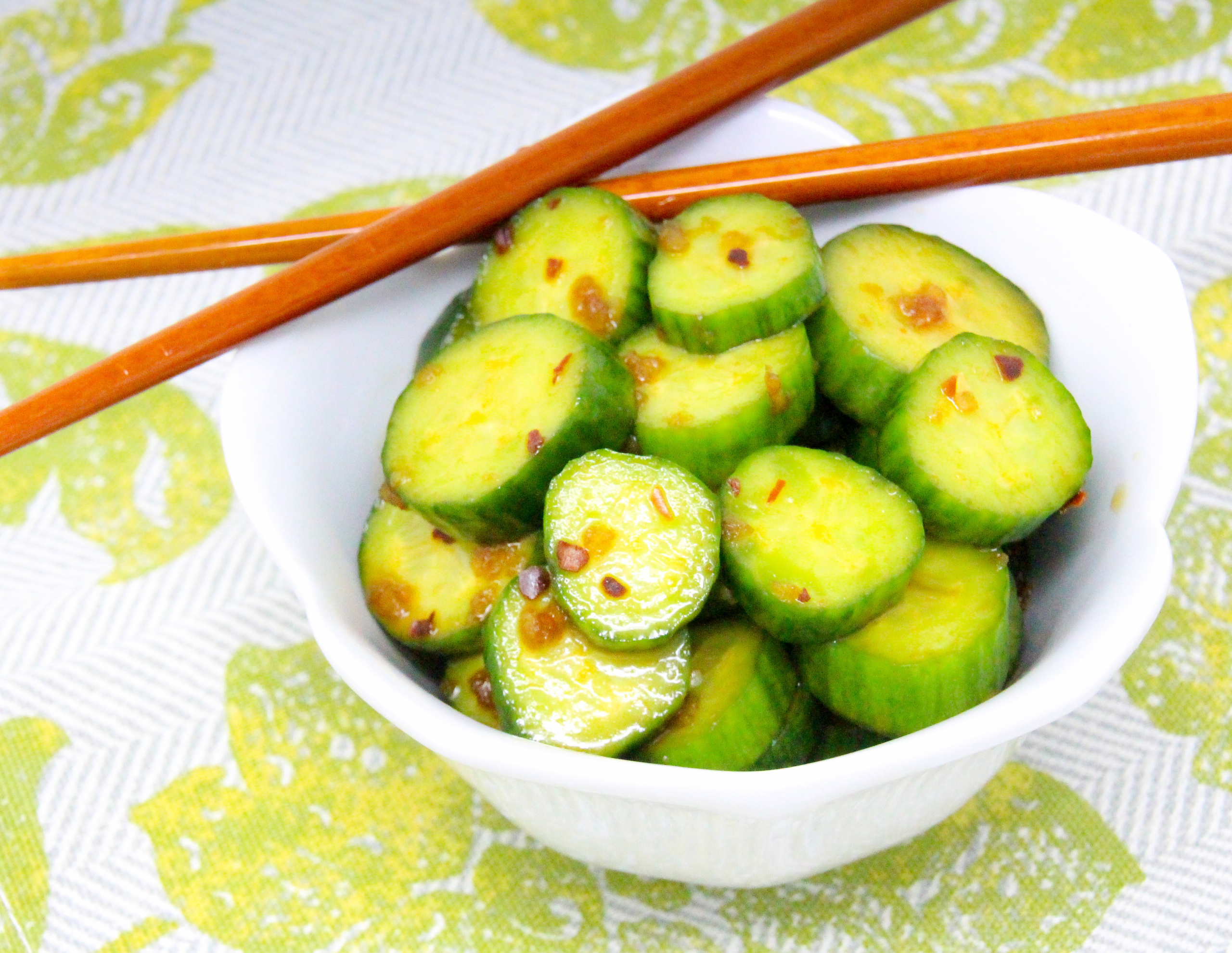 Amazon Synopsis
When Yale Yee discovers her cousin Celine is visiting from Hong Kong, she is obliged to play tour guide to a relative she hasn't seen in twenty years. Not only that, but her father thinks it's a wonderful idea for them to bond by running a food stall together at the Eastwood Village Night Market. Yale hasn't cooked in years, and she hardly considers Celine's career as a social media influencer as adequate experience, but because she's just lost her job at her local bookstore, she feels she has no choice.
Yale and Celine serve small dishes and refreshing drinks, and while business is slow, it eventually picks up thanks to Celine's surprisingly useful marketing ideas. They're quite shocked that their bubble tea, in particular, is a hit—literally—when one of their customers turns up dead. Yale and Celine are prime suspects due to the gold flakes that Celine added to the sweet drink as a garnish. Though the two cousins are polar opposites in every way, they must work together to find out what really happened to the victim or the only thing they'll be serving is time.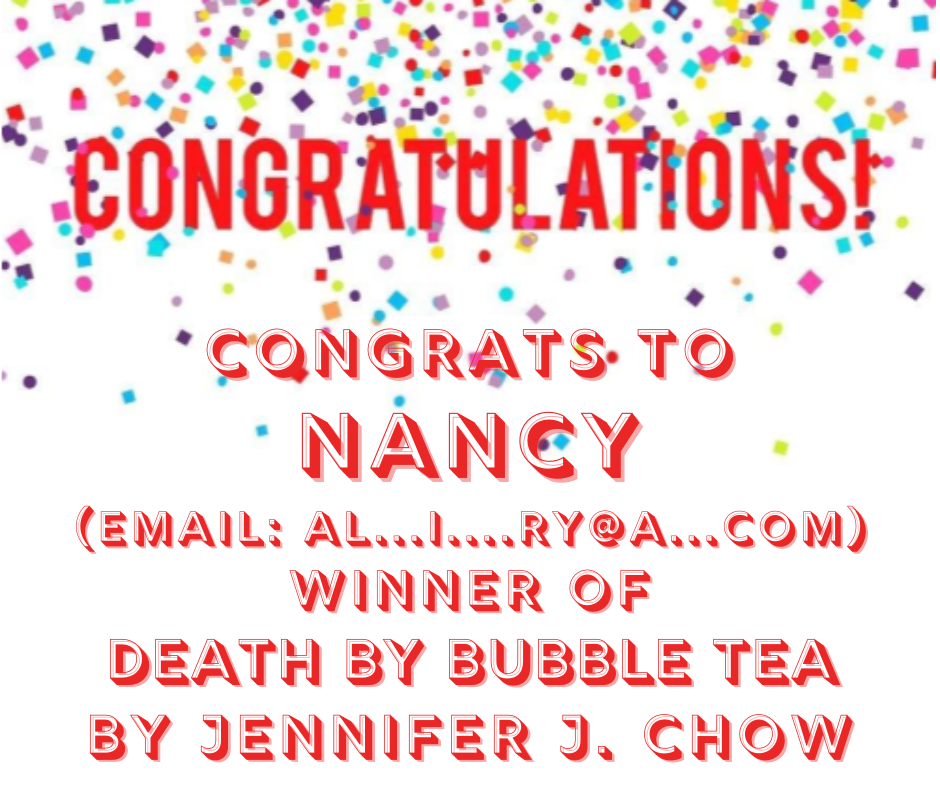 A special thanks to Jennifer J. Chow and Berkley Publishing for providing a print copy of  DEATH BY BUBBLE TEA. Contest ends July 17, 2022 at 11:59 pm PST and is limited to U.S. residents only. Please use the Rafflecopter box located below to enter. The winner will be announced on this page and on Cinnamon & Sugar's Facebook page, as well as notified by email (so check your spam folder!)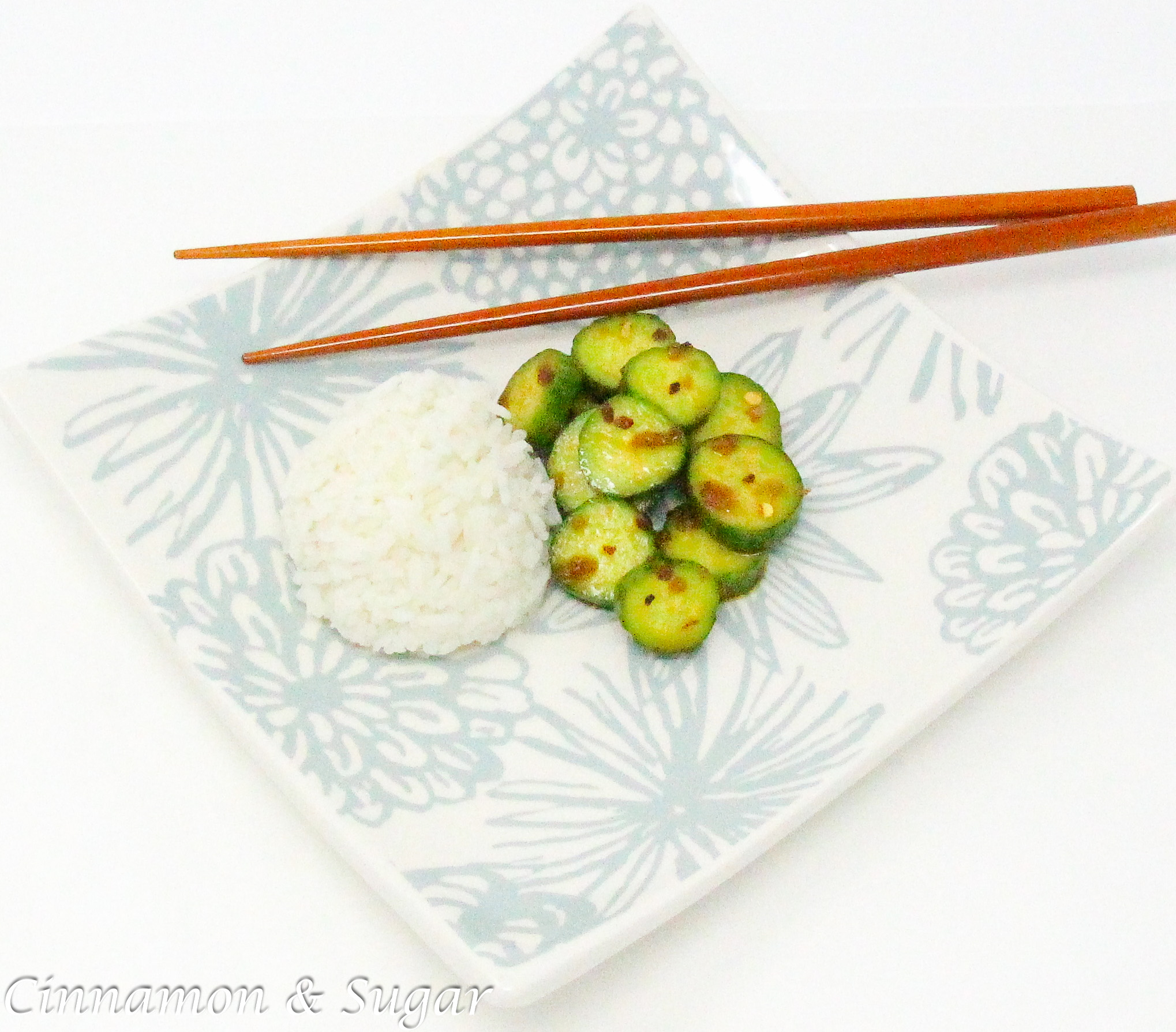 Spicy Cucumber Salad
Ingredients
6

Persian cucumbers (washed)

2

cloves garlic

1

tablespoon

soy sauce

1

tablespoon

black vinegar

1/2

tablespoon

sesame oil

1/4

teaspoon

chili (I like to use Laoganma's Spicy Chili Crisp)

Salt to taste
Instructions
Slice or use mandoline to cut cucumbers to approximately 1/4-inch thickness.

Peel and mince cloves of garlic.

Place cucumbers and garlic in a bowl.

Add soy sauce, black vinegar, sesame oil, chili, and salt.

Mix together and refrigerate for at least ten minutes before serving.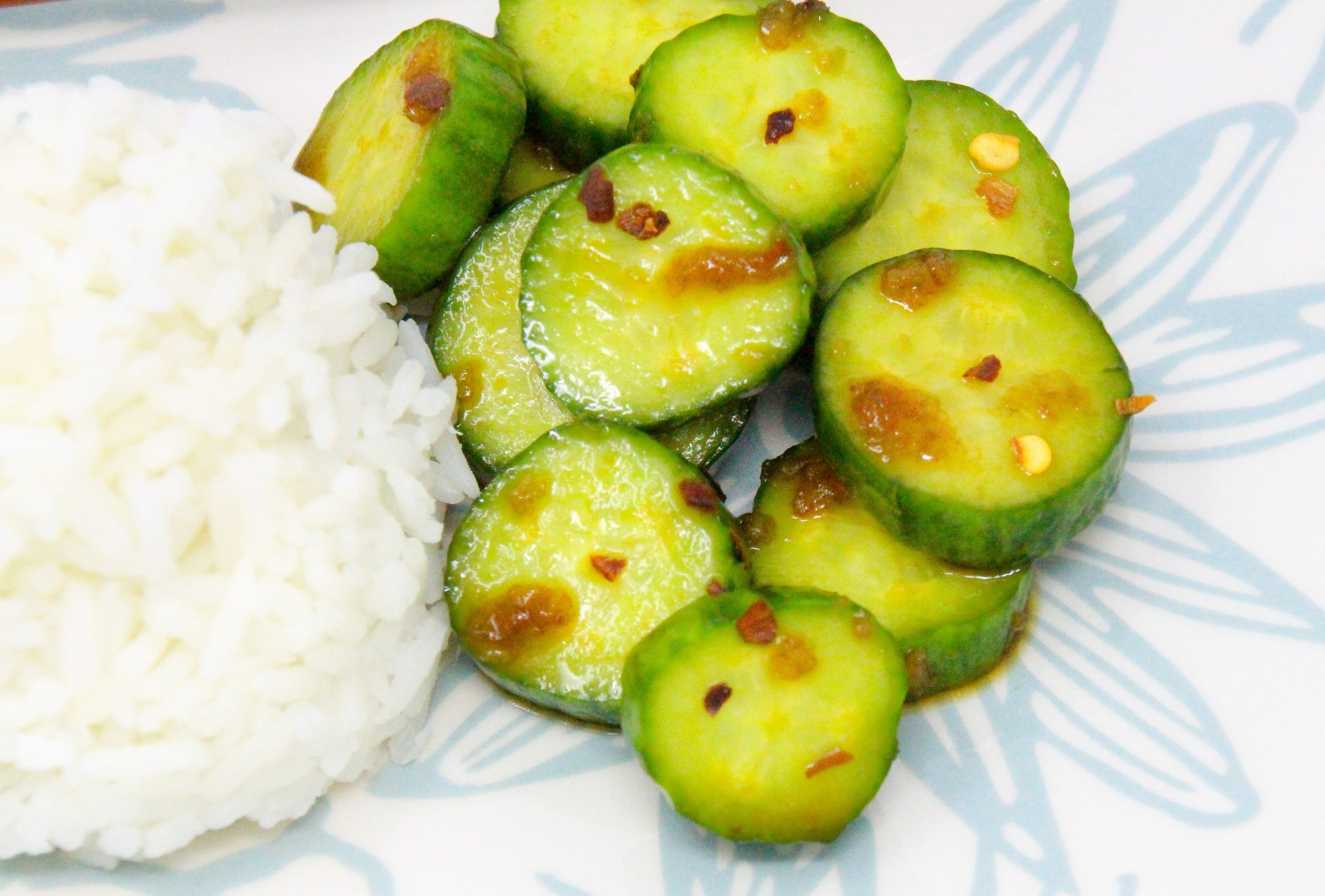 Pin to Pinterest: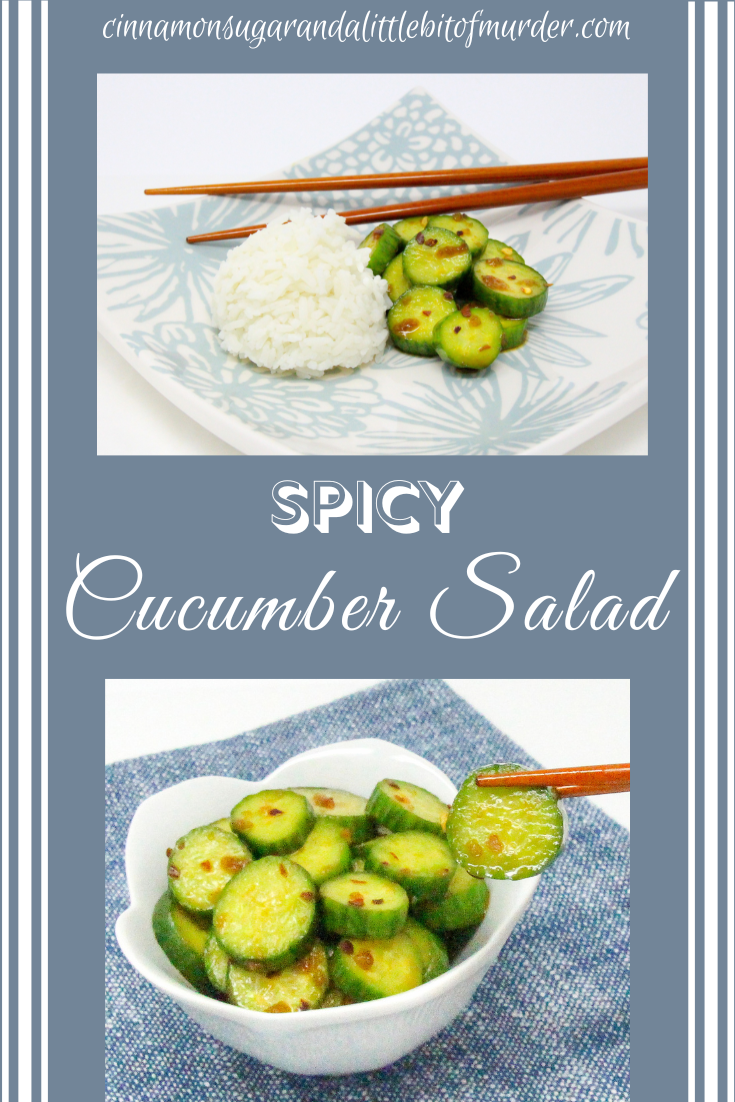 I was provided with an advance copy. All thoughts and opinions are my own.