IT'S BEGINNING TO LOOK A LOT LIKE MURDER, the third book in the Catering Hall Mystery series by Maria DiRico (aka Ellen Byron), has all the ingredients for a laugh-out-loud Christmas cozy mystery! Over-the-top neighbor Christmas decorations feud – check. Mobsters trying to go straight – check. Ridiculously extravagant parties – check. Dead body in Santa's workshop – check! And so, so much more that it was impossible to put the book down. With her witty humor, Ms. DiRico pens a multi-faceted story with engaging characters. The protagonist, Mia Carina, is a mobster's daughter trying to keep her dad on the straight and narrow. As if that's not enough of a plotline, there's someone claiming to be a mobster's son's half-brother; another mobster's son who's trying to leave the business and work in Mia's catering hall; and Mia's jailbird brother. If it sounds like a lot is going on, there is, yet Ms. DiRico expertly keeps all the plotlines straight (and more importantly entertaining) and not once did I feel like I was lost.
While it might seem that the murder mystery itself could get lost amongst all the subplots, it doesn't. The author knows how to write a tight and well-paced plot and the seemingly random subplots weave into the murder as the story progresses. There are twists, turns, and laughs galore and instead of playing armchair detective, I sat back and enjoyed the ride. If you'd rather try to spot the killer as you read, there are plenty of clues and suspects to keep you on your toes. With a surprising reveal (or two), the story wraps up with a promise of future happiness for Mia. I, for one, can't wait to see what's coming next!
Running a catering hall, there are all sorts of delicious dishes and desserts coming from the Belle View kitchen. Ms. DiRico includes several Italian recipes at the back of the book, including one for Rummy Tiramisu! I really liked that this no-bake dessert can be made the day before serving, which frees the cook up on the day of the event for last minute preparations. Rich and creamy and oh so delightful, this spirited dish will add a festive touch to your holiday dessert table!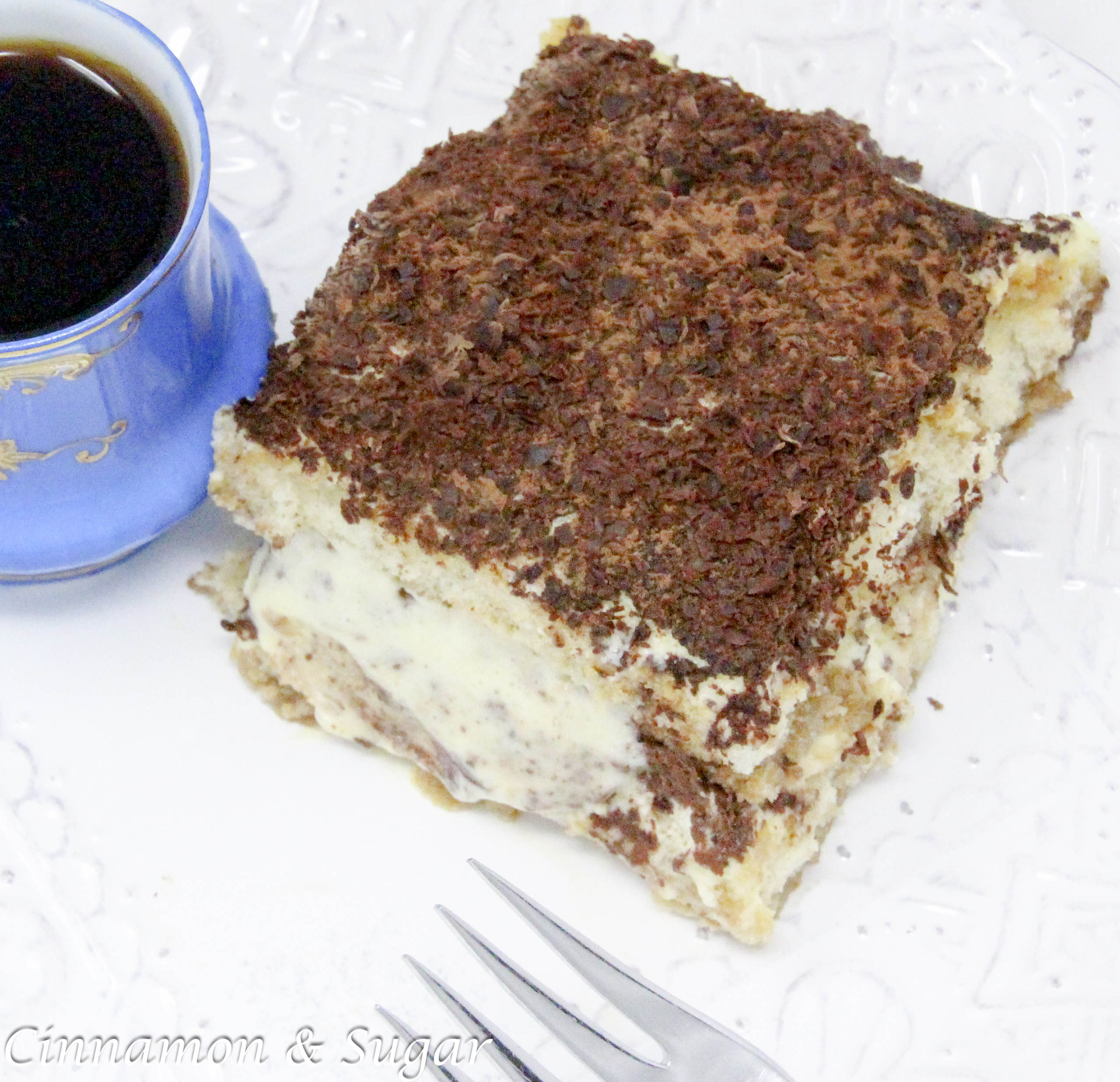 Amazon Synopsis
Astoria, Queens, is decorated within an inch of its life for the Christmas season, and Mia Carina is juggling her job at the Belle View catering hall with a case of murder . . .
 
Mia's busy with a full schedule of events at the family business—among them an over-the-top Nativity-themed first birthday party and a Sweet Sixteen for a teen drama queen. But her personal life is even more challenging. Her estranged mother has returned—and her lifelong friend Jamie has discovered a shocking secret about his past. He's so angry that he starts hanging out with Lorenzo, who claims to be his long-lost brother—even after it becomes clear that Lorenzo's story is as fake as a plastic Christmas tree.
Then a body turns up among the elves in a Santa's-workshop lawn display, and amateur sleuth Mia has a buffet of suspects to choose from. Amid the holiday celebrations, she intends to find out who's the guilty party . . .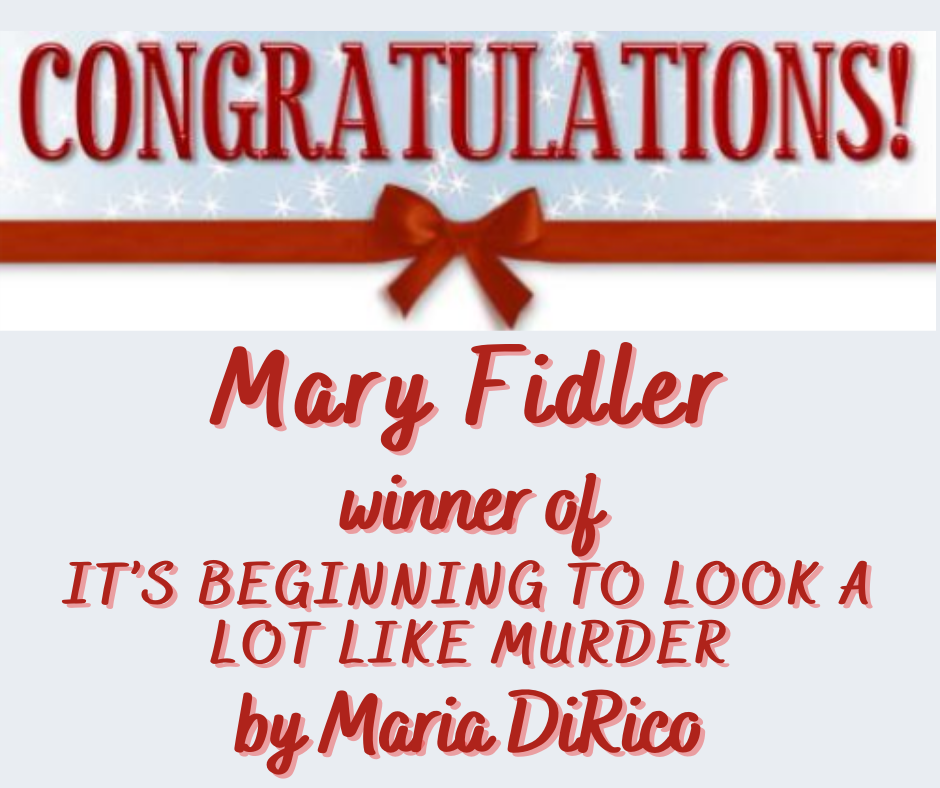 A special thanks to Maria DiRico for providing one lucky winner with a print copy of IT'S BEGINNING TO LOOK A LOT LIKE MURDER. Giveaway is limited to U.S. residents. Contest ends November 3, 2021 at 11:59 pm PST. Please use the Rafflecopter box located below to enter. The winner will be announced on this page and on Cinnamon & Sugar's Facebook page, as well as notified by email (so check your spam folder!)
Rummy Tiramisu
Author Ellen Byron's note: I am that rare person who is not a fan of coffee. To put it mildly. Tiramisu is about the only thing coffee-flavored I'll even take a bite of. Since coffee is such an important ingredient in this delicious dessert, my personal attempt not to let it overwhelm the favor is to up the amount of rum in this recipe. If you prefer, you can use more coffee and less rum.
This recipe calls for the tiramisu to be chilled overnight or for at least six hours.
Serves 8-12. Or even 16! It's rich.
Ingredients
6

eggs, separated into yolks and whites**

1/2

cup

white sugar, divided in to two 1/4 cups

1

lb.

mascarpone cheese

1

cup

black coffee

3/4

cup

rum

48

ladyfinger cookies (sturdier ones if possible)

1/4

cup

heavy cream

4

tablespoons

cocoa powder

1/2

cup

ground or shaved semi-sweet chocolate
Instructions
Beat the egg yolks and a 1/4 cup sugar together on medium-high speed until they are creamy. Add the mascarpone cheese and beat on medium-high speed until so well-combined the mixture is smooth. Transfer to a large bowl and wash out the first bowl.

In the clean bowl, beat the whipped cream on heavy speed until soft peaks form. Gently fold the whipped cream into the mascarpone-yoke mixture. Wash out the bowl again.

In the clean bowl, whisk the egg whites with an electric mixer on medium-high speed until stiff peaks form, then whisk in the second ¼ cup of sugar. Gently fold the whipped egg whites into the other mixture until all the ingredients are well-combined.

Combine the coffee and rum in a wide, shallow bowl. Quickly dip the ladyfingers in the liquid one at time – quickly, because you do not want to soak them. They'll disintegrate, especially if they're the small, light kind. Line the ladyfingers in a single layer at the bottom of a 13" by 9" baking dish. Spread half the mascarpone mixture evenly over the lady fingers. Sprinkle half the cocoa powder and ground chocolate over this layer, and then repeat: another layer of dipped ladyfingers, evenly covered with the remaining mascarpone mixture, and sprinkled with the rest of the cocoa powder and chocolate.

Cover the dish and refrigerate overnight or for at least six hours.
Note
**Eating unpasteurized raw or undercooked eggs poses a health risk to everyone, but especially to the elderly, young children under age 4, pregnant women and other highly susceptible individuals with compromised immune systems.

If you can't find pasteurized eggs at the store, you can pasteurize them at home using the following method:

Place large eggs in a saucepan and fill with enough water to completely cover them. Over medium-low heat, bring the water temperature to 140 degrees (F). A digital thermometer is the most accurate way to monitor. Maintain the water temperature at 140 degrees for 3 minutes, reducing the heat on the stove if necessary. Immediately remove eggs from the hot water and submerge in a bowl of ice cold water. Store in the refrigerator if not using immediately.

Please use your discretion when eating undercooked items.

Recipe can be halved. Use a 9" by 9" baking dish.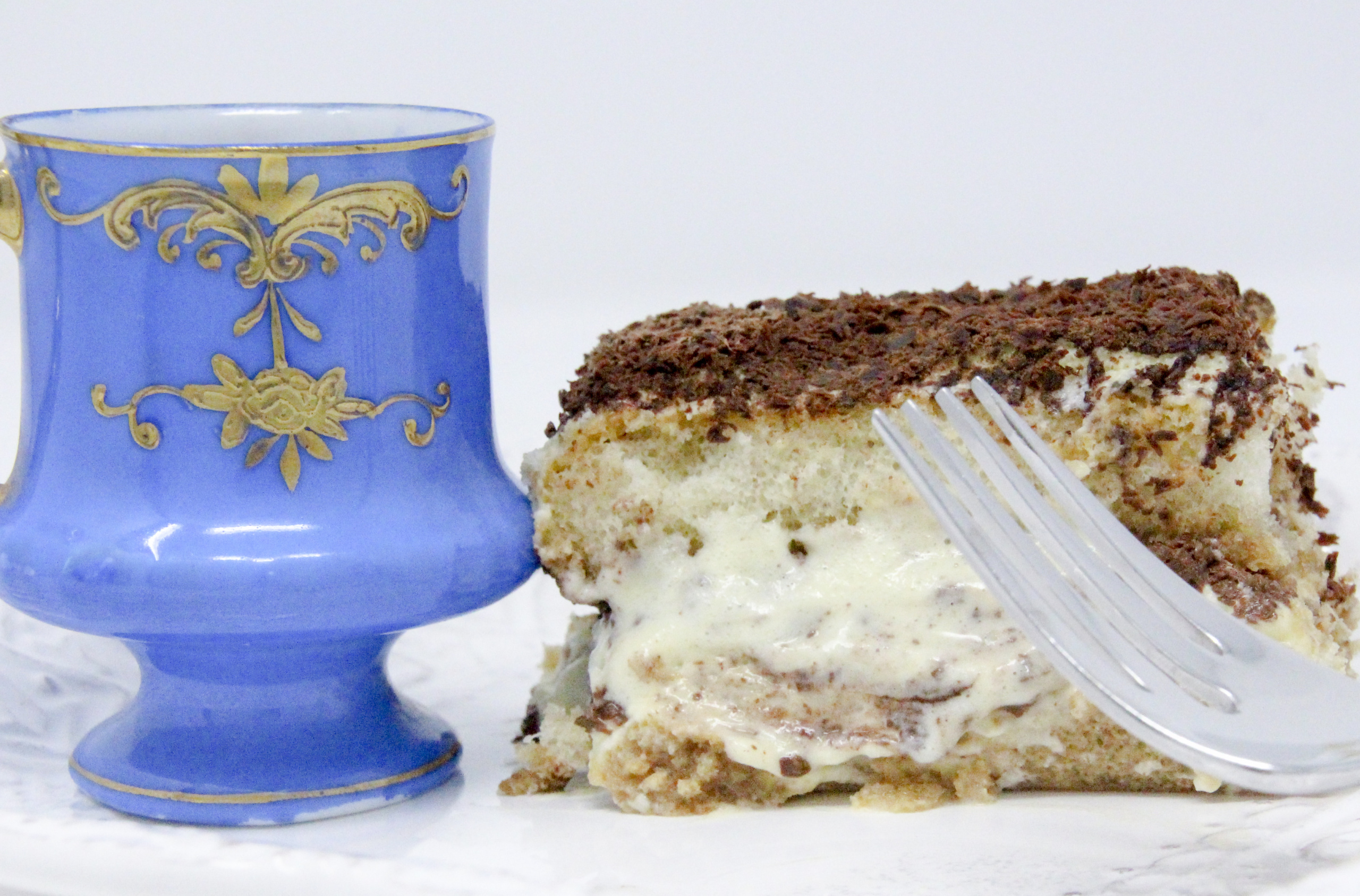 Pin to Pinterest: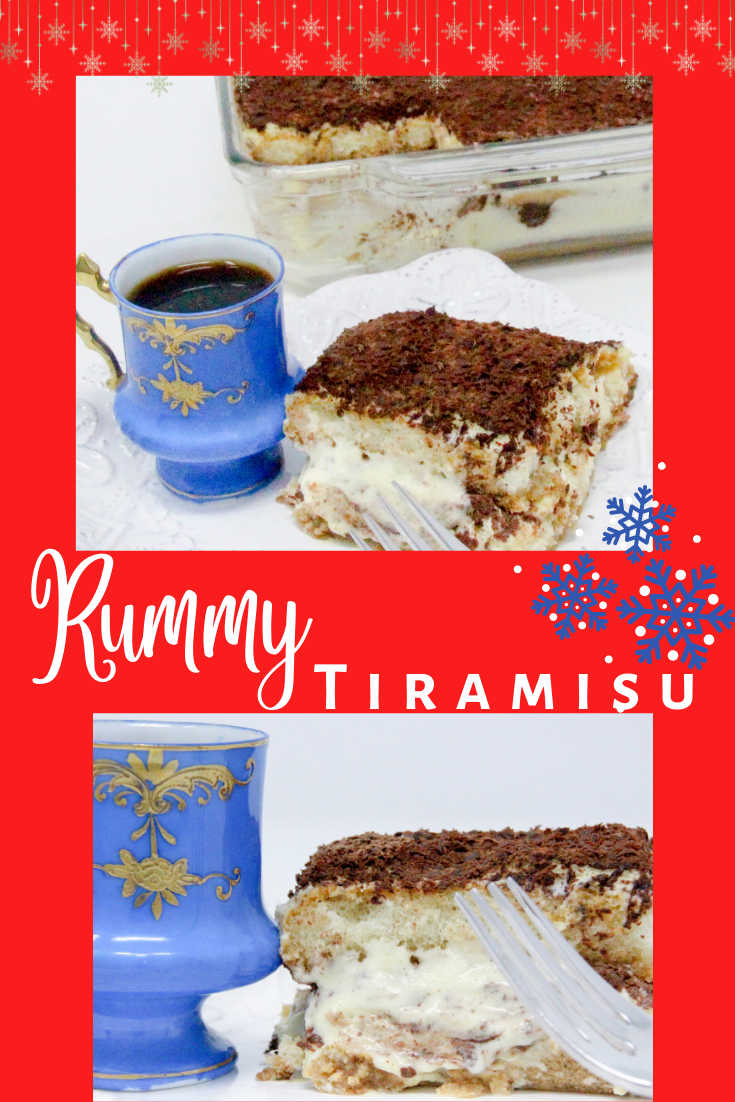 I was provided with an advance copy. All thoughts and opinions are my own.