Congratulations to Lynn Cahoon on TWO new releases this month! I'm featuring reviews for both books on my blog today and sharing the recipe from KILLER COMFORT FOOD and, thanks to the publisher, I have a print copy of ONE POISON PIE to give away!
ONE POISON PIE is the first full-length book in the brand new Kitchen Witch Mystery series by Lynn Cahoon! This charming cozy mystery features Kitchen Witch Mia Malone who has just moved to Magic Springs, Idaho, where her quirky grandmother lives. I didn't read the novella, Chili Caldron Curse, which introduces Mia and released this past August. But, I found I was able to jump in and catch up on the characters without any issues in One Poison Pie since there's enough backstory sprinkled throughout. While not overly paranormal since Kitchen Witches strengths are making a house a home, and bringing peace and healing to people, there is just enough magic to take it out of the realm of a regular culinary cozy. I greatly enjoyed that the author takes the reader on the journey with Mia, learning who belongs to the town's magical community. She throws in some surprises that look to play out in future books (but aren't cliffhangers). I also loved that Mia is super close to her grandmother and to her nasty ex-boyfriend's troubled younger sister, who Mia's taken in. It adds a depth of emotion to the storyline.
When her grandmother's best friend is found murdered before the party Mia is supposed to be catering, and all clues point to Mia being the culprit, she gets involved in solving the crime to save herself and her fledgling catering business. As the plot unfolds, there are several twists I didn't see coming… and one that isn't typically found in cozy mysteries. I find this appealing and kept me on my toes as I tried to sift through the suspects as Mia's sleuthing progresses. Along with the unusual plot twist, this cozy does contain mild language but nothing startling. Once the reveal started, it seemed to be a little rushed but most of the threads of the immediate crime were brought together in a cohesive story. There are a few unfinished items but there are hints that it sets the stage for future books in this bewitching series and has me waiting with anticipation.
Amazon Synopsis
What's a kitchen witch to do when her almost-fiancé leaves her suddenly single and unemployed? For Mia Malone, the answer's simple: move to her grandmother's quirky Idaho hometown, where magic is an open secret and witches and warlocks are (mostly) welcome. With a new gourmet dinner delivery business—and a touch of magic in her recipes—Mia's hopes are high. Even when her ex's little sister, Christina, arrives looking for a place to stay, Mia takes it in stride.
But her first catering job takes a distasteful turn when her client's body is found, stabbed and stuffed under the head table. Mia's shocked to learn that she's a suspect—and even more so when she realizes she's next on a killer's list. With Christina, along with Mia's meddling grandma, in the mix, she'll have to find out which of the town's eccentric residents has an appetite for murder…before this fresh start comes to a sticky end. . . .
KILLER COMFORT FOOD is the fifth book in the Farm-to-Fork Mysteries by Lynn Cahoon. One of the strengths of this series are the characters. From protagonist Angie Turner, to her best friend, Felicia, who is also co-owner of their restaurant the County Seat, to the animal characters, each are well-developed and grow with each new book. I adore Angie's pets: Dom, the adorable St. Bernard, Precious the goat, and Mabel the chicken. Each has their own individual and charming personality. Also central to the story is Ian, Angie's almost-too-nice boyfriend. It's been enjoyable watching their relationship unfold over the course of this series. That said, Killer Comfort Food can be read as a stand-alone but for the full effect of the characters, starting at the beginning is worthwhile.
There are several subplots that weave together in this cozy mystery. Tethering the mystery is the soybean processing plant that is pressuring homeowners to sell their property, including Angie. While most townspeople are all for the plant coming in, Angie does not want to lose her small farm bequeathed to her by her beloved grandmother. Could the disappearance of the wife of the attorney representing the processing plant have anything to do with the grab for land? Could the Jane Doe murder victim be connected? Why is the local bar owner begging Angie for help? And who is threatening one of Angie's employees? Ms. Cahoon writes a well-paced plot that ties incongruous clues together into a cohesive story. With a heartwarming wrap-up, the author will have fans eagerly awaiting the next release in this charming series!
I'm also sharing Lynn's recipe for Quick Cookies and love that it's a recipe from her childhood! Plus they are no-bake and quick to mix up so you can have fresh cookies on hand in a jiffy. My chocolate-loving granddaughter loved these cookies, especially with my extra drizzle of melted chocolate chips on the tops of the cookies, so I know I'll be making these often!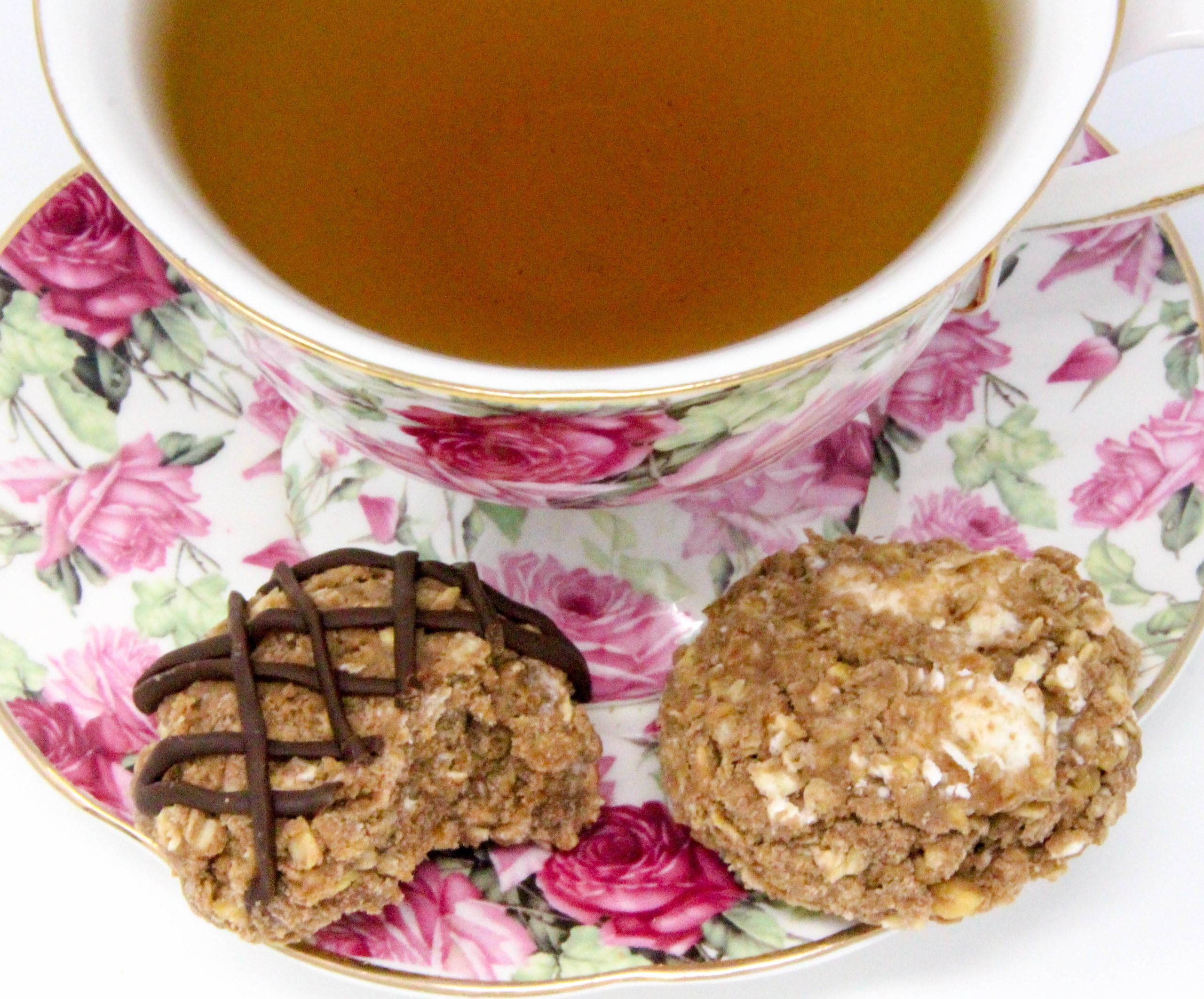 Amazon Synopsis
Angie Turner's Idaho restaurant, the County Seat, is known and loved for its fresh food. For Angie, it's also meant a fresh start. But when big agriculture comes to town—along with whispers of foul play—Angie could lose more than the farm . . .
A soybean processing plant is trying to buy up the land around the small farm Angie's beloved Nona left her. If Angie doesn't sell, she'll be surrounded by the plant and the congestion that comes with it. On the other hand, it's Nona's farmhouse. What is Angie supposed to do without it?  Move into a condo in town with Precious, Mabel, and Dom—respectively, a goat, chicken, and dog. Worse, a troubling rumor is circulating about the lawyer who's heading up the development: His socialite wife seems to be missing. When Barb, owner of the local bar, asks Angie to look into the woman's disappearance, she's hesitant—until Barb reveals her surprising connection. Now it's up to Angie to find the woman, uncover a shady plot, and hang onto her home—before she becomes a criminal's final course . . .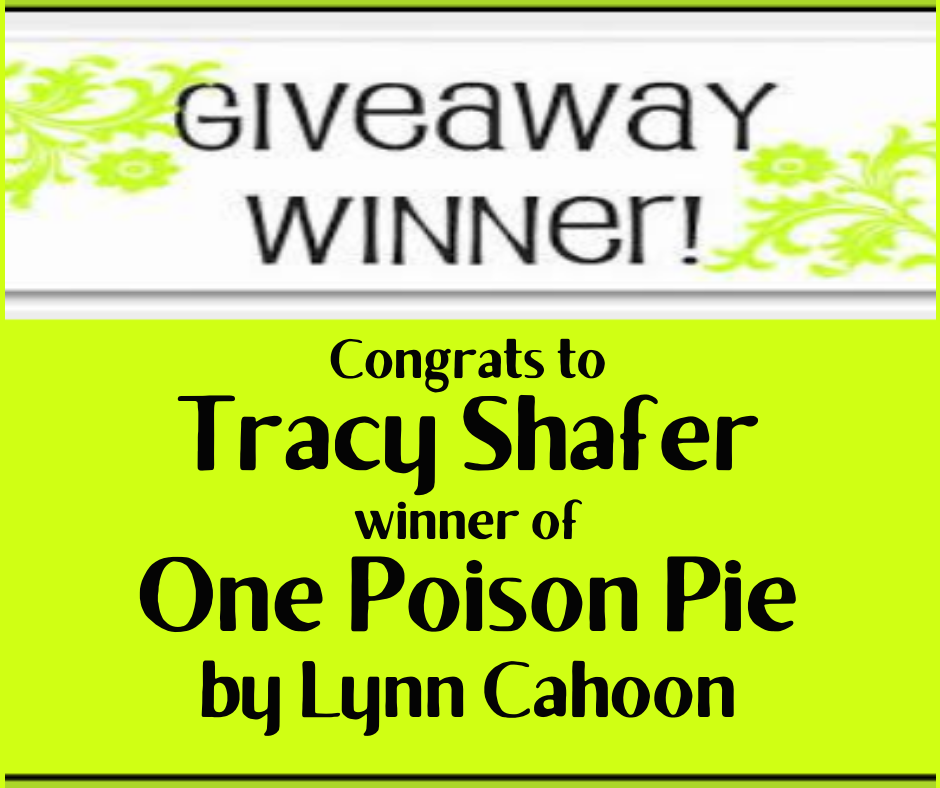 A special thanks to Kensington Publishing for providing a winner with an advance print copy of ONE POISON PIE. Contest ends Wednesday, February 3, 2021 at 11:59 pm PST and is limited to U.S. residents. Please use the Rafflecopter box located below to enter. The winner will be announced on this page and on Cinnamon & Sugar's Facebook page, as well as notified by email (so check your spam folder!)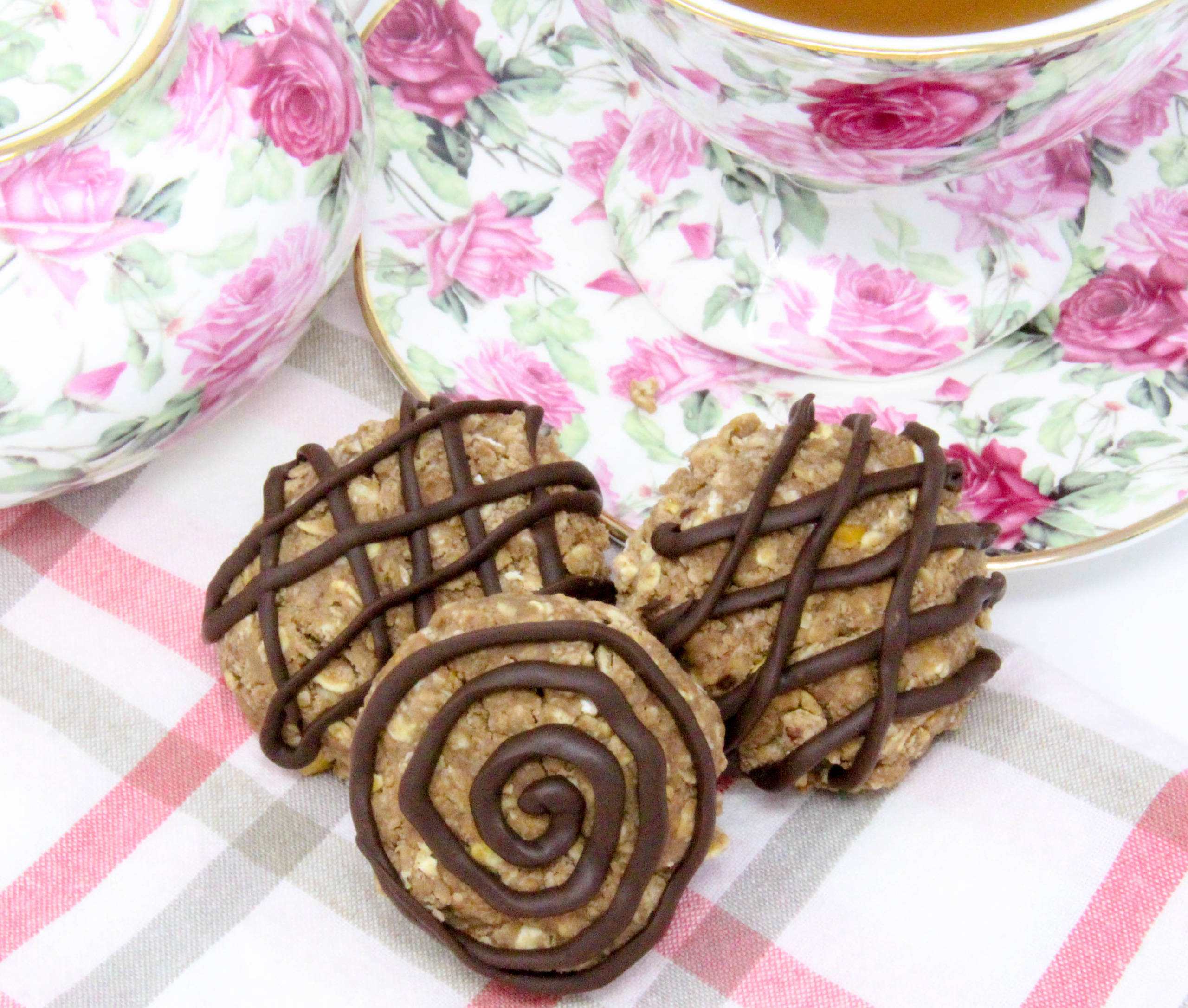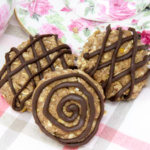 Quick Cookies
From the author, Lynn Cahoon: When I was thinking about the recipe for this book, I wanted something from my past. A memory. The way a dish tastes or a memory of a meal stays with you. I made brownies while I was editing this and almost went with that recipe since the rich chocolate taste is still in my mouth. Instead I give you a childhood treat. Quick Cookies were probably the first cookies I learned to make. And the ones I messed up, more often than not.
The secret is in the chocolate mixture you cook on the stove. Cook it too long, and your cookies will turn into a crumble (that's really good over vanilla ice cream - not all failures have to be trashed.) Not cooked long enough, and the cookies won't set. You want a soft ball stage for the chocolate. Drop a bit into a glass of water and reach in. If it turns into a ball, you're ready to stir it into the oats.
Ingredients
2

cups

sugar

2

tablespoons

cocoa

1/2

cup

milk

1/4

cup

butter

3

cups

oatmeal

1/2

cup

peanut butter

1

tablespoon

vanilla

1/2

bag

miniature marshmallows (optional)
Instructions
Cook the sugar, cocoa, milk, and butter together in a heavy saucepan on the stove, boiling 3 - 4 minutes until mixture reaches the soft ball stage.

Pour the chocolate mixture over the oatmeal and stir in the peanut butter, vanilla, and marshmallows (if using) until well combined.

Drop onto a greased (or parchment-lined) cookie sheet until set.
Cinnamon & Sugar's Notes
I've made these cookies three times already, twice using quick cook oats (we preferred this texture best) and once using regular oats (the texture seemed too chewy to me since the oats aren't cooked).

I used both a candy thermometer and an instant read thermometer to monitor the mixture until it reached the soft ball stage (235 degrees). Both batches of cookies turned out crumbly (but delicious!). I cooked the third batch to just 231 degrees and they turned out perfect! I like the accuracy of using a thermometer so there's no guesswork.

To evenly distribute the peanut butter and vanilla, I stirred them into the chocolate mixture BEFORE adding to the oats and marshmallows.

To make a decorative (and delicious) drizzle, I melted 1/4 cup chocolate chips in the microwave then placed in a piping bag. Drizzle in a variety of patterns if desired.
Pin to Pinterest: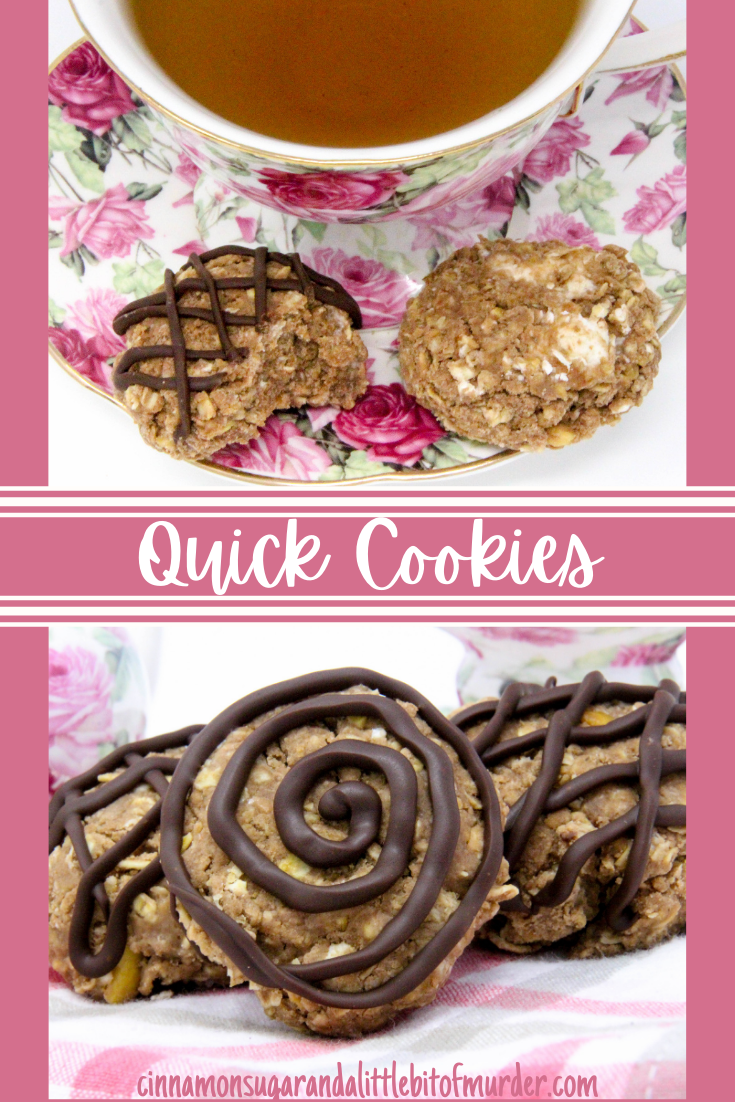 I was provided with an advance copy. All thoughts and opinions are my own.