MRS. CLAUSE AND THE TROUBLE WITH TURKEYS is the fourth book in the Mrs. Claus Mysteries by Liz Ireland. Once again, the author has brought the North Pole to life with charming characters, captivating capers, laugh-out-loud moments, a turkey kidnapping fiend, and a dastardly pre-Thanksgiving feast poisoner. Her vivid imagery with whimsical humor brings the setting and the characters to life in such a delightful way, page after page. This is one series I rush to read each new book as soon as I receive it. April Claus, a transplant from Oregon after falling in love with Nick, the real Santa, is not who you might envision a Mrs. Claus to be. She's trying her best to uphold her role, but she's a bit klutzy and even though she has great intentions, somehow falls short of expectations. Yet, she makes a perfect protagonist with her caring personality and her enthusiasm for whatever she attempts to do.
The multi-faceted mysteries are well-plotted with a fast pace. First, there's the puzzling turkey-napping of Gobbles, the turkey awaiting its Thanksgiving fate. Instead of Gobbles being in his cushy crate, Grimstock, the vulture sent from a scam turkey-by-mail company, has taken his place. (While this can easily be read as a standalone, you'll have more appreciation for the humorous situations by starting from the beginning.) Then there's Claire, April's best friend from Oregon. Claire has shown up but is hanging out with a questionable man, instead of with her friend, and seems to be hiding something. And then Santa's cousin, Elspeth, is murdered during their pre-Thanksgiving potluck dinner. Fingers quickly point at April since the victim ate one of April's deviled eggs that she'd made from a YuleTube video. This is one of those books that's fun to just go along for the romp and enjoy every single last detail instead of trying to guess ahead on who the perpetrator is. The clues are there if you want to be an armchair detective and the reveal brings all the pieces together in a highly satisfying manner. While I'm very thankful to have read this newest release, I want to be greedy and say more please and the sooner the better!
Pies play a big role in the story and one of the pies served is Pineapple Chess Pie. The author has thoughtfully included the recipe at the back of the book for home cooks to try. It's a slightly unexpected spin on the traditional Southern chess pie and a great choice if you're looking for something different from the traditional apple-pumpkin-pecan triumvirate–or in addition to it. As Santa says, more pie is never a bad thing!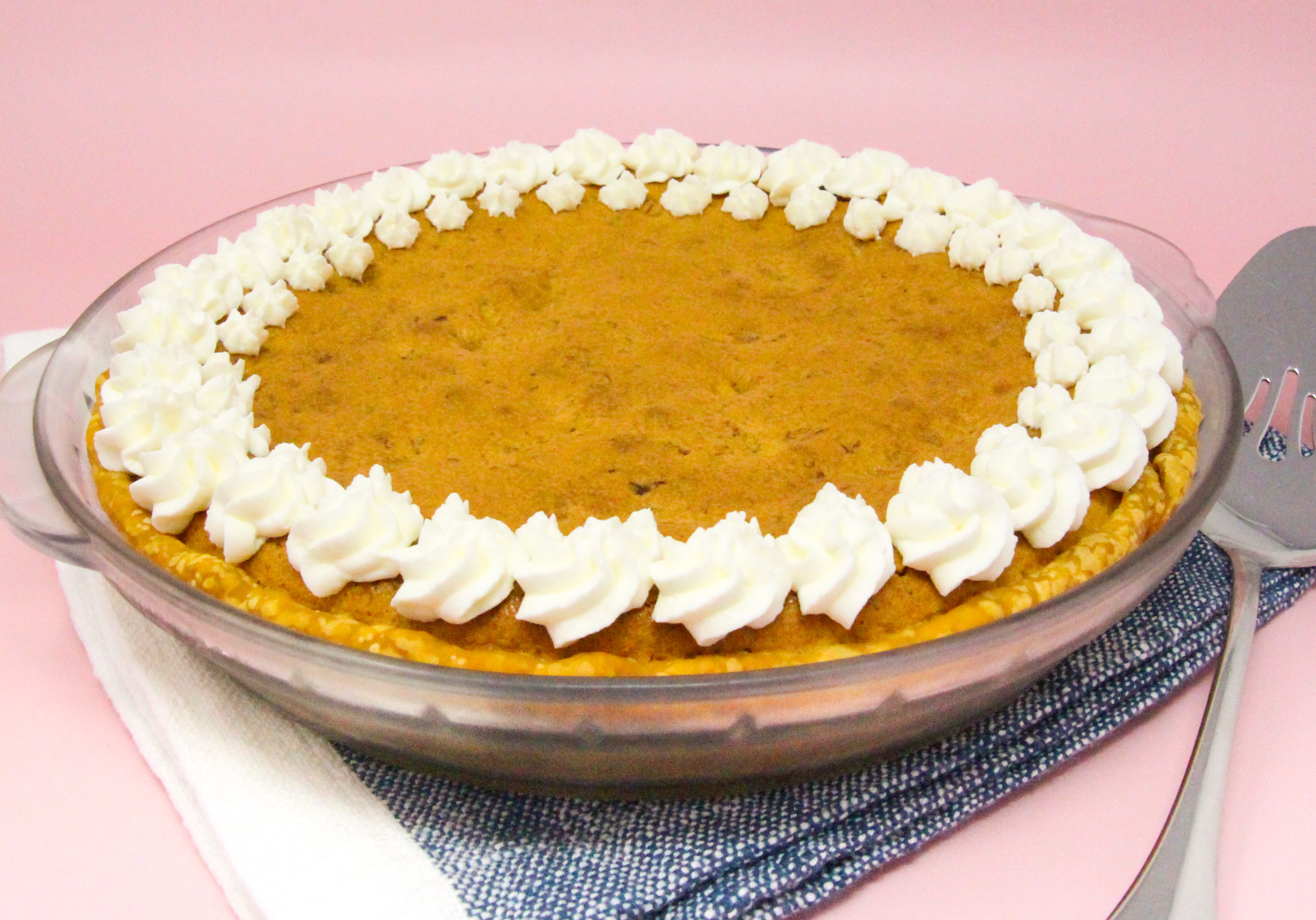 Amazon Synopsis
At Castle Kringle, the elves are excitedly arranging their first ever Thanksgiving Day feast. April's husband, Nick—the real Santa—has some misgivings, since it's tough to get ready for Christmas when everyone is obsessed with helium balloons and pie recipes. Chaos erupts when Gobbles, the live turkey imported for the castle feast, is bird-napped. That crime is quickly overshadowed at a pre-Thanksgiving potluck when Nick's cousin, Elspeth, face-plants into her mashed potatoes—dead.
Someone poisoned Elspeth, and April believes Constable Crinkle is hauling the wrong suspect off to jail. An ominous message, written in what seems to be blood and urging April to stop investigating, only convinces her more. But who's really to blame? Where is Gobbles the turkey? And can April solve a double helping of mystery in time for everyone to sit down to a non-deadly dinner together?
A special thanks to Liz Ireland for providing a print copy of MRS. CLAUS AND THE TROUBLE WITH TURKEYS! Contest ends November 26, 2023 at 11:59 pm PST and is limited to Canadian and U.S. residents only. Please use the Rafflecopter box located below to enter. The winner will be announced on this page and on Cinnamon & Sugar's Facebook page, as well as notified by email (so check your spam folder!)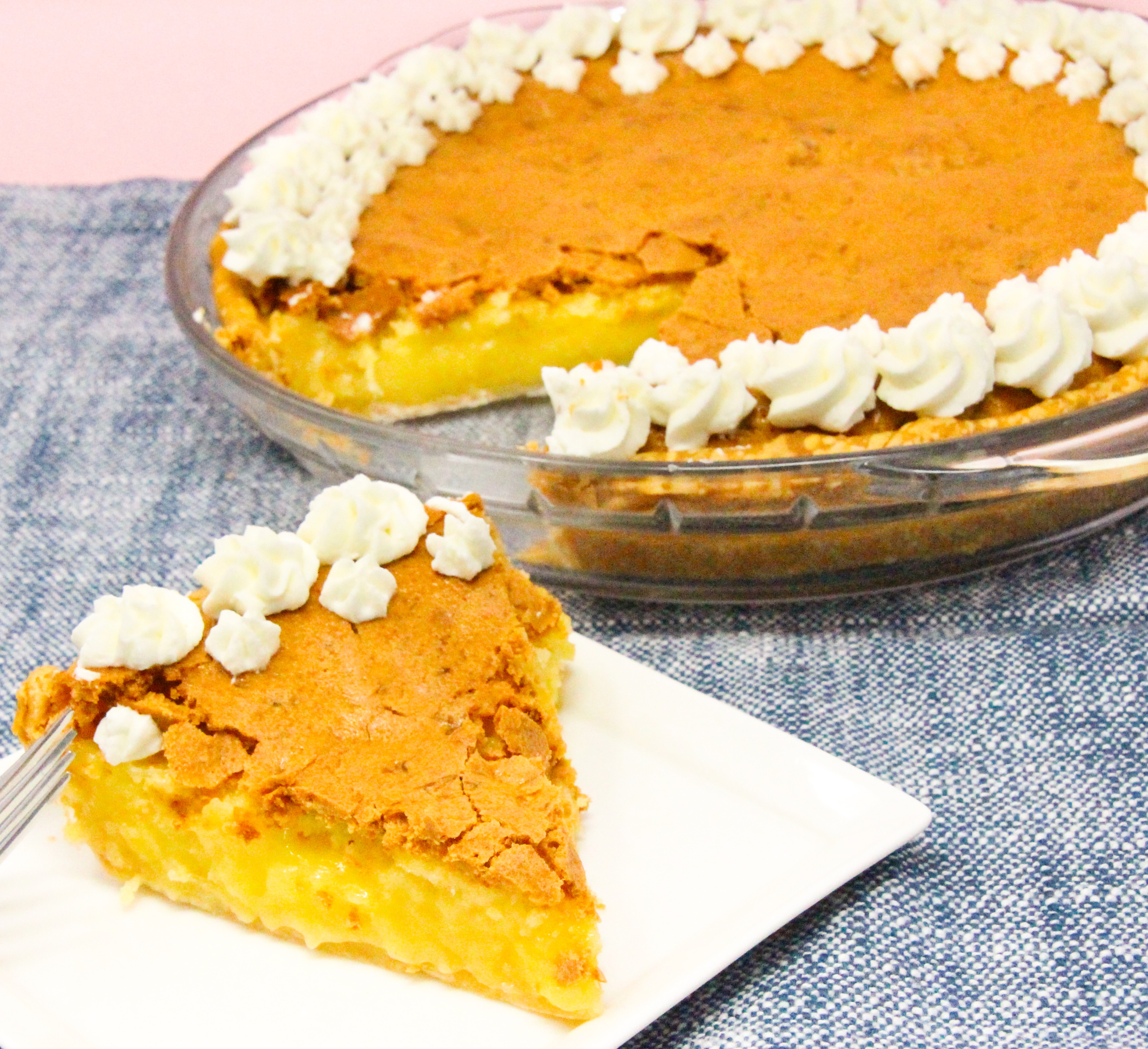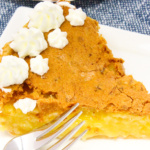 Pineapple Chess Pie
Tiffany's grandmother's pie is a very real recipe that came to Liz Ireland from Myrtle Nowotny of New Braunfels, Texas, who was the mother of one of her dearest friends, Linda. It's a slightly unexpected spin on the traditional Southern chess pie. It's a great choice if you're looking for something slightly different from the traditional apple-pumpkin-pecan triumvirate--or in addition to it. As Nick says, more pie is never a bad thing!
Ingredients
2

cups

sugar

1/2

cup

butter, softened

4

eggs

3

tablespoons

all-purpose flour

1

8-ounce can of crushed pineapple, well drained

1

teaspoon

vanilla extract

1

unbaked 9-inch pie shell
Instructions
Preheat oven to 350 degrees (F).

In an electric mixer, cream butter and sugar. Add eggs and flour, beating well. Stir in pineapple and vanilla. Pour mixture into pastry shell.

Bake for 45 minutes or until a knife or toothpick inserted halfway between the center and the edge comes out clean.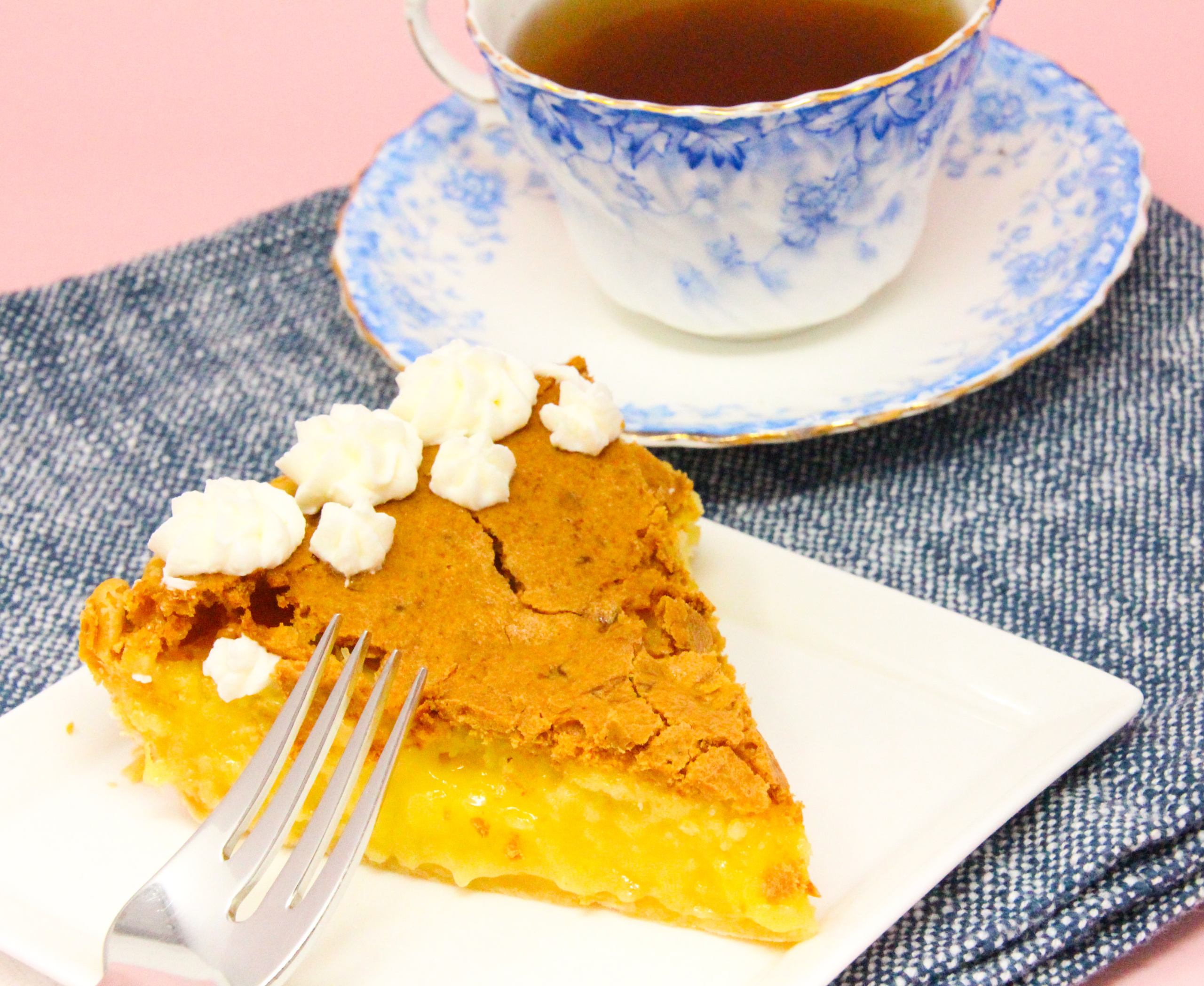 Pin to Pinterest: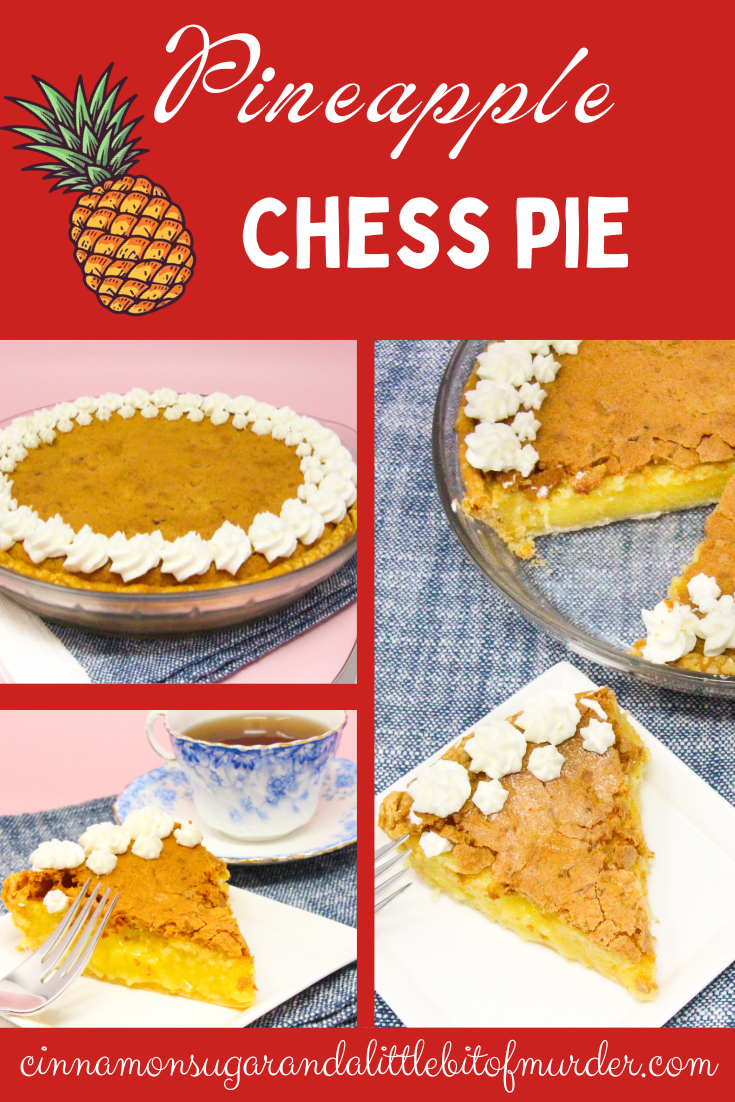 I was provided with an advance copy. All thoughts and opinions are my own.