SEALED OFF, the eighth book in the Maine Clambake Mystery series by Barbara Ross, is another entertaining installment in an enduring series. It's been a treat watching the protagonist, Julia Snowden, develop as a well-rounded character from the beginning of the series. She's smart, she's determined, and she has a kind heart to help those in need around her. Julia's family's clambake is wrapping up the season on their private island and ramping up the remodel on the decrepit family historical mansion. One of their longtime employees is found murdered on the island when Julia and her brother-in-law arrive to prepare for one of the last clambakes of the season. Despite how a lot of people feel about her boyfriend's ex-con brother and despite his physical fight with the victim, Julia agrees to find the truth and see justice done. I admire Julia's loyalty to her boyfriend, Chris, and by extension, to his down-on-his-luck, brother. I also enjoy the close relationship the protagonist has with her family and the closeness they share by working together and socializing together frequently. It adds a heartwarming thread throughout the story.
In addition to the murder mystery, Ms. Ross consistently adds a non-fiction thread through each story and I'll admit, I always find them intriguing. It's obvious she invests a lot of time researching so that the end result is believable and fits seamlessly into the tale. (Be sure to read the acknowledgements notating her research. This one is quite charming!) She also touches on social issues in this story that can't help but make the reader give pause to think about the larger picture. Again Ms. Ross weaves these portions into the story without slowing down the plot which keeps the reader's interest in turning the pages until the very suspenseful ending.
Julia's family is known for delicious food served at their clambake along with the food served at their family gatherings. It's not uncommon for friends to join their gatherings and bring scrumptious dishes to share. The author kindly provides several recipes at the back of the book for the reader to drool over. I was drawn to the recipe for Olga's Brownies. In the book, Julia's elderly B & B owning friends bring these brownies to one of their dinners but in reality, the recipe is one from Barbara's mother-in-law, who also ran a B & B in Maine. Rich and thick, almost like fudge, these scrumptious treats will satisfy the most avid chocoholic! I also loved that these whisk up quickly using a saucepan so cleanup is a breeze.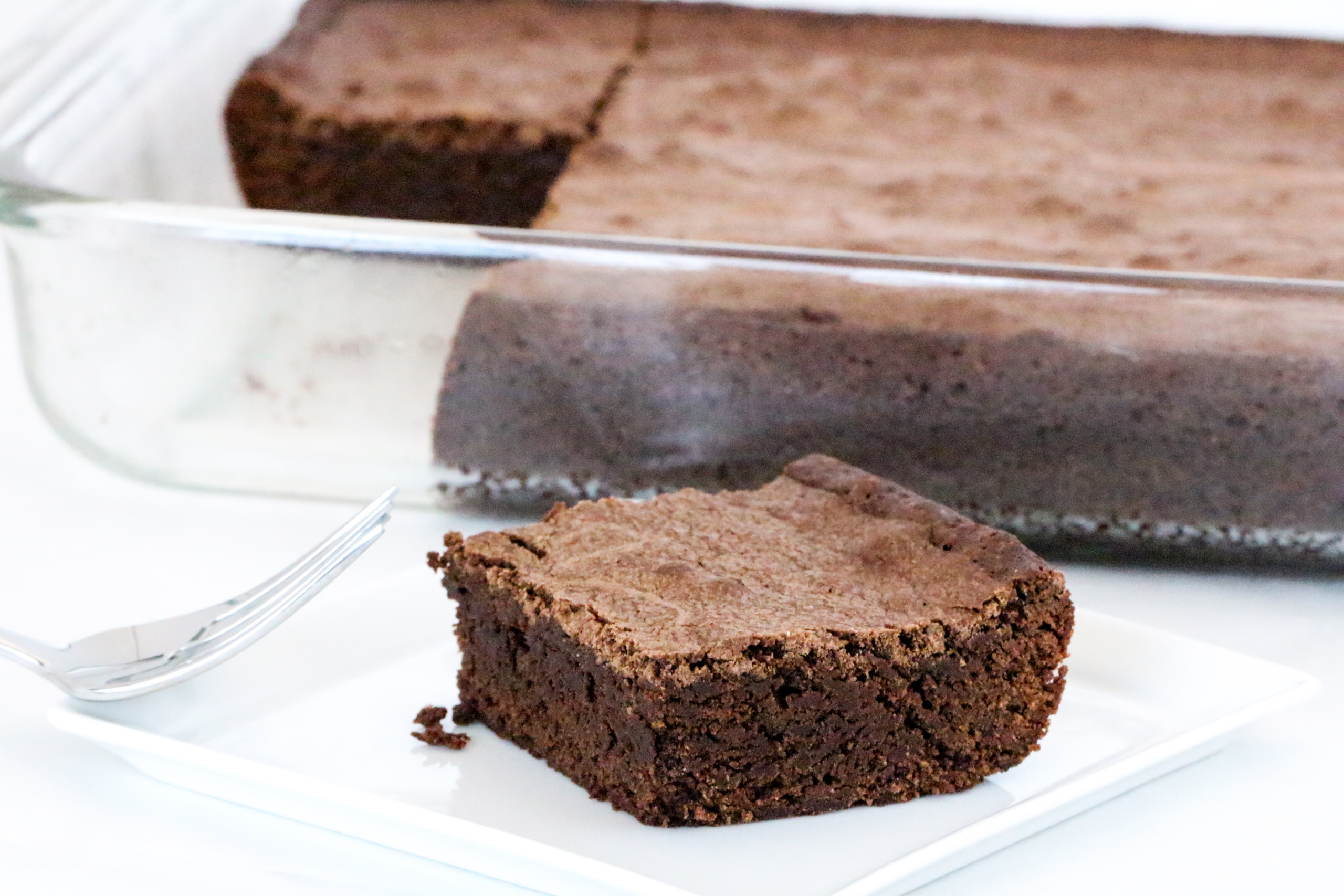 Amazon Synopsis
Early October is "winding down" time in Busman's Harbor, Maine, but there's nothing relaxing about it for Julia Snowden. Between busloads of weekend leaf peepers at the Snowden Family Clambake and a gut renovation of the old mansion on Morrow Island, she's keeping it all together with a potentially volatile skeleton crew—until one of them turns up dead under the firewood.
When the Russian demo team clearing out the mansion discovers a room that's been sealed off for decades, Julia's baffled as to its purpose and what secrets it might have held. Tensions are already simmering with the crew, but when one of the workers is found murdered, things come to a boil. With the discovery of another body—and a mysterious diary with Cyrillic text in the hidden room—the pressure's on Julia to dig up a real killer fast. But she'll have to sort through a pile of suspects, including ex-spouses, a spurned lover, and a recently released prisoner, to fish out one clammed-up killer.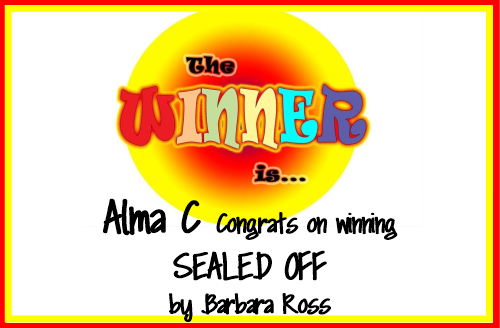 A special thanks to Barbara Ross for providing one winner with a print copy of SEALED OFF. Contest ends Thursday, January 9, 2020 at 11:59 pm PST and is limited to U.S. residents. Please use the Rafflecopter box located below to enter. The winner will be announced on this page and on Cinnamon & Sugar's Facebook page, as well as notified by email (so check your spam folder!)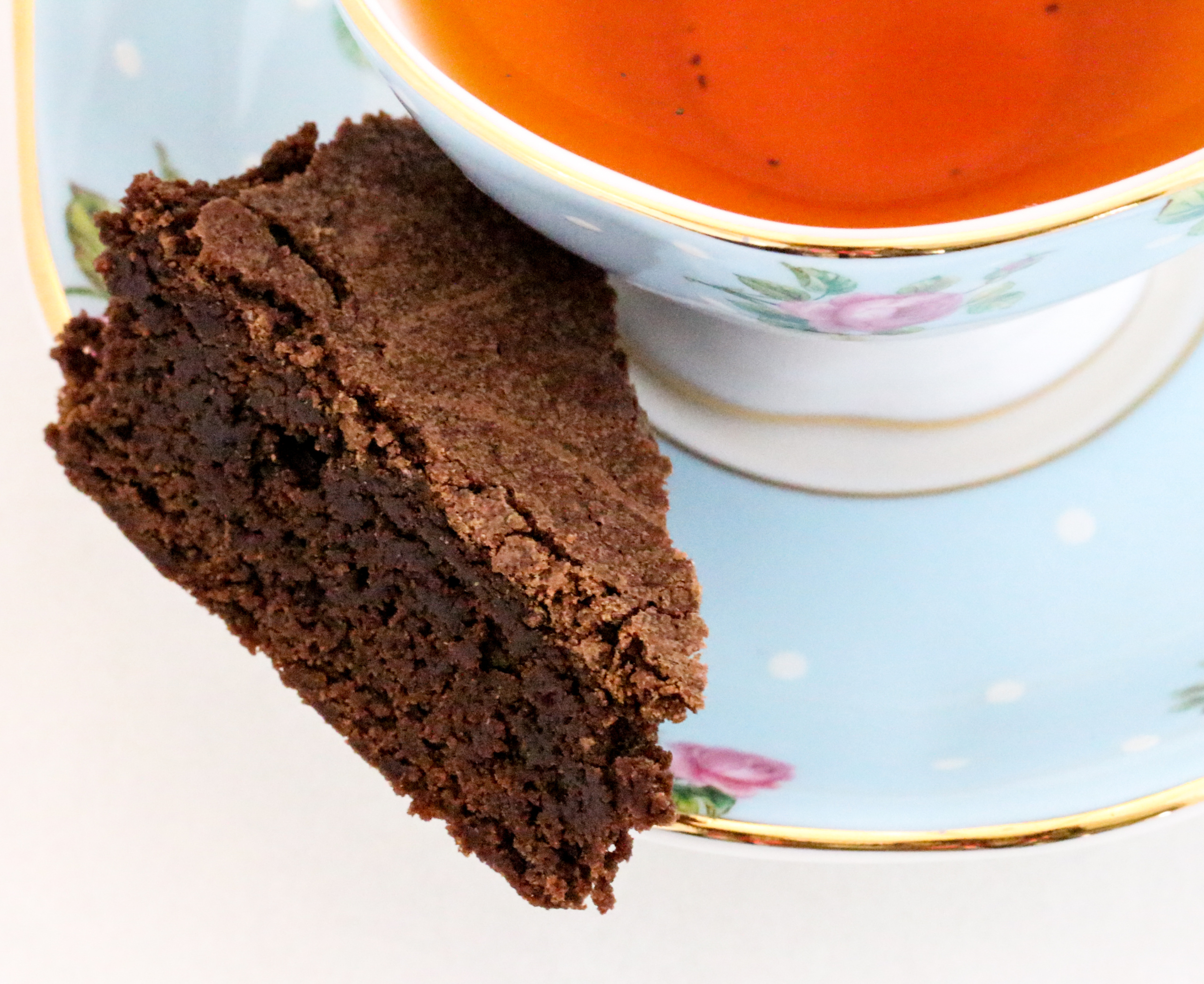 Olga's Brownies
My mother-in-law used to make these brownies for her young family and they are the first thing my husband recalls making by himself. Over the years the recipe fell out of use in the family and we thought it was lost. Bill searched the Internet to no avail. After his mom died, we found the recipe among her effects and Bill has shared it with his siblings. In Sealed Off, Vee makes the brownies and brings them to dinner at the Snowden's, which is entirely appropriate because, like Vee, my mother-in-law ran a B and B in Maine and was an excellent cook and baker.
Ingredients
1

cup

butter

1

cup

cocoa

2

cups

sugar

5

eggs

3

teaspoons

vanilla

1-1/2

cups

flour

1/2

teaspoon

baking powder

3/4

teaspoon

salt

1

cup

chopped nuts, optional

1

tablespoon

cooking oil of your choice to grease the pan
Instructions
Preheat oven to 350 degrees.

In a large saucepan, melt butter. Remove from heat. Stir in cocoa until it mixes completely, then stir in sugar until it mixes completely.

Add the 5 eggs one at a time, stirring each in before you add the next.

Add the vanilla, flour, baking powder, and salt, stirring each one before adding the next. Stir in the nuts, if desired.

Bake in a greased 13 x 9 pan for 30 to 35 minutes.
Pin to Pinterest: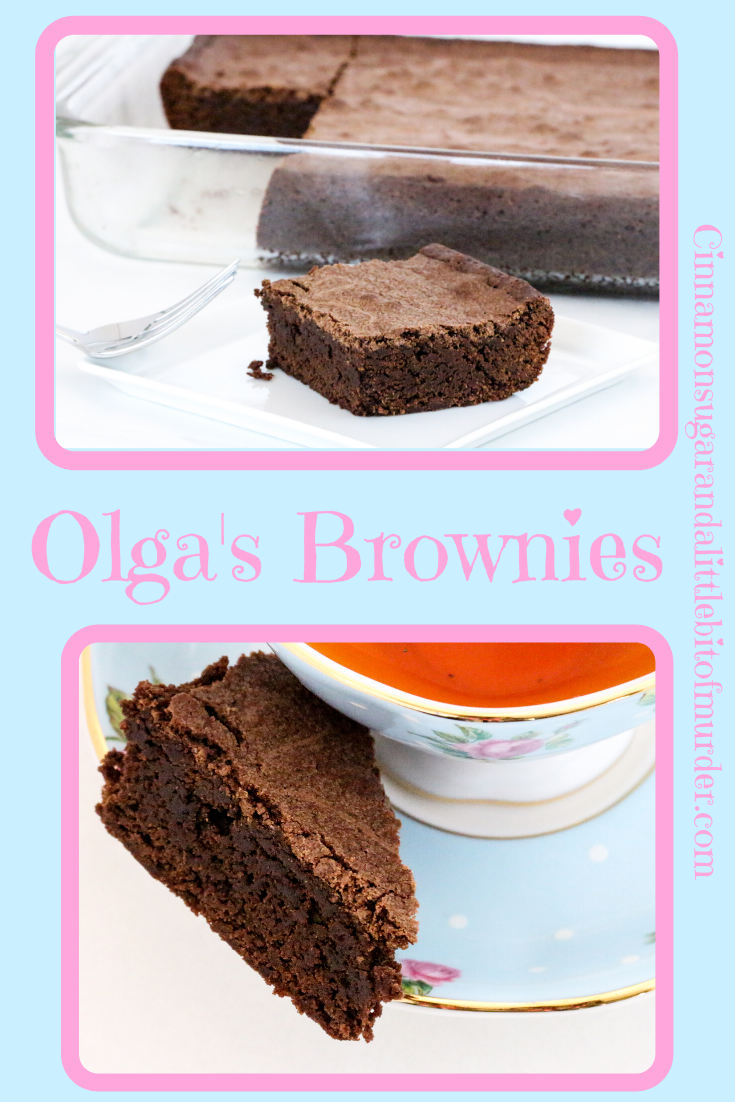 If you receive my blog post via email you will need to visit my website to view the video.
I was provided an advance copy. All thoughts and opinions are my own.