SEASONED WITH MURDER is the twelfth book in the Cookies & Chance Mysteries by Catherine Bruns. With a cruise ship setting, protagonist Sally Muccio and the entire gang set sail for a fun-filled, semi-working vacation. With her dad headlining a mortuary event, Sally and her coworker have been slated to work in the galley to cater desserts (her famous, or shall I say infamous, fortune cookies and coffin cookies) for the event. Except not all goes as planned when Sal's nemesis, and her grandmother's best friend, Nicoletta Gavelli, joins the cruise. Ms. Bruns knows how to set the stage for misadventure and mayhem from the very start and the story pulled me in and kept me entertained throughout the entire book. I just adore the cast of core characters—they're lovable, some are humorous (especially Sally's dad and grandmother), some are caring, and others add spark. I really enjoyed that Sally's husband, Mike, and their young daughter, Cookie, are on page more this time around. It's not easy to juggle family life, work, and trying to solve a mystery, but the author is to be commended for the ease with which she seems to craft each scene.
When Sally finds the galley director stuffed in the freezer, Nicoletta immediately becomes the number suspect after a very public argument with the victim. As much as Sally doesn't want to, it becomes apparent she's going to have to investigate, especially after Nicoletta is thrown into the brig. The author does a marvelous job including descriptions of the ship and the brig area, and the details add to the authenticity without detracting from the fast-moving plot. With a ship-full of people, guests and employees alike, there was a boatload of suspects to consider. Was it a disgruntled employee or did one of the guests have a bad experience with the victim? Sally delves into uncovering secrets as she bakes up a storm. There are twists and turns with misdirection thrown in for good measure, that kept me guessing. With the delightful cast of core characters and an intriguing plot, this is a book worth savoring while dreaming of a tropical vacation!
Being the owner of Sally's Samples cookie bakery, Sally and her best friend, Josie, are constantly baking up sweet treats, even while on board the ship. The author includes several delicious recipes at the back of the book. I was honored when Catherine asked if I'd like to contribute a recipe to be included. When I found out the setting was a cruise ship, bound for the Bahamas, I immediately thought of tropical drinks mixed with generous amounts of rum… and came up with a no-bake Rum Ball Cookie recipe. I typically think of rum balls as a holiday treat, but being no-bake means they're perfect for hot summer weather with no need to turn on the oven. With a food processor and a few simple ingredients, these cookie treats will be sure to evoke island breezes as you nibble away. And, of course, if you'd rather make these for the holidays, they can conveniently be made up to a month ahead and stored in the refrigerator, or up to three months ahead and stored in the freezer.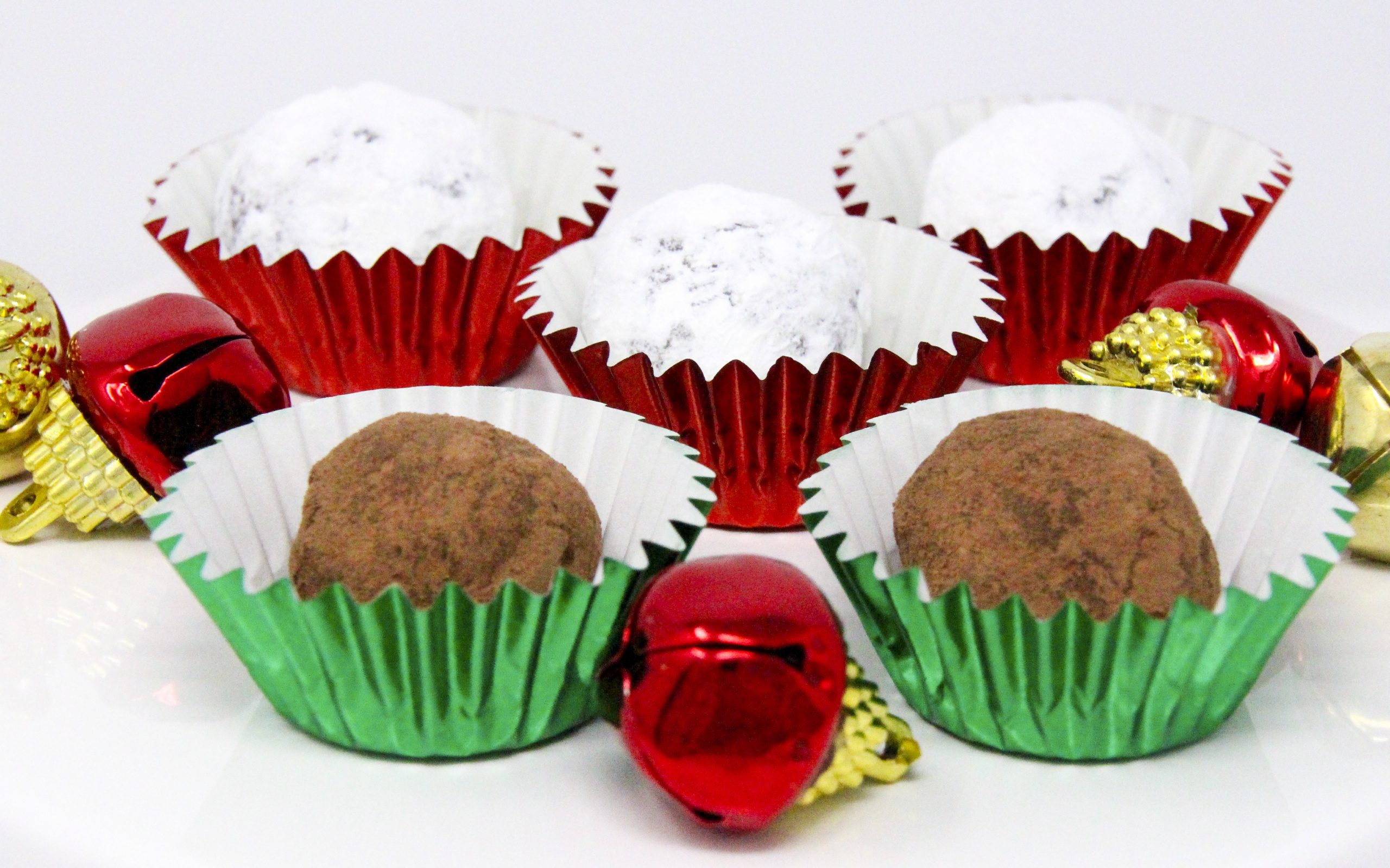 Amazon Synopsis
Full time baker and sometime sleuth Sally Muccio is excited to be traveling on her first cruise along with family and friends. Sal and coworker Josie have been hired to cater desserts for the mortuary event onboard that her father is headlining and are also looking forward to some fun and relaxation in the sun.
But the ship's itinerary doesn't go as planned when the body of Southern belle and galley director Sarah Leigh Walker is discovered in the freezer. To make matters worse, Sal's nemesis, the elderly and cranky Nicoletta Gavelli, is accused of the ice-cold crime after a very public and ugly argument with the victim.
Despite Nicoletta's sharp tongue, Sal knows the woman isn't guilty and would never refuse to help her. With the real killer still cruising the decks, Sal and Josie must work fast to track them down before Nicoletta's last hope sinks faster than the Titanic.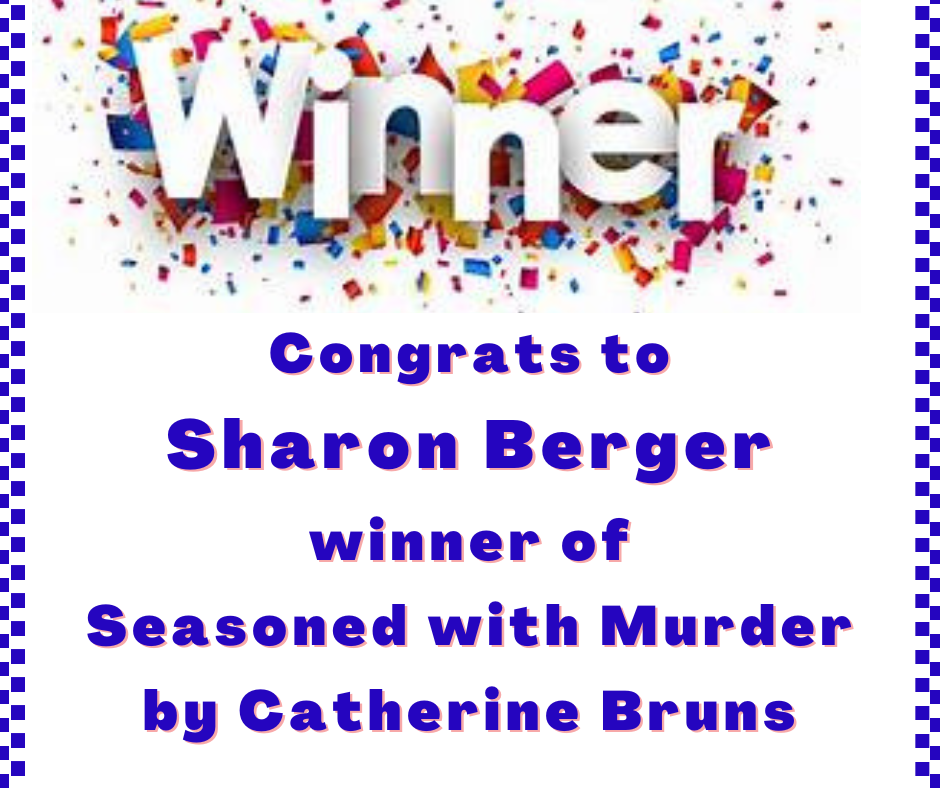 A special thanks to Catherine Bruns for providing a print copy of SEASONED WITH MURDER! Contest ends September 28, 2022 at 11:59 pm PST and is limited to U.S. residents only. Please use the Rafflecopter box located below to enter. The winner will be announced on this page and on Cinnamon & Sugar's Facebook page, as well as notified by email (so check your spam folder!)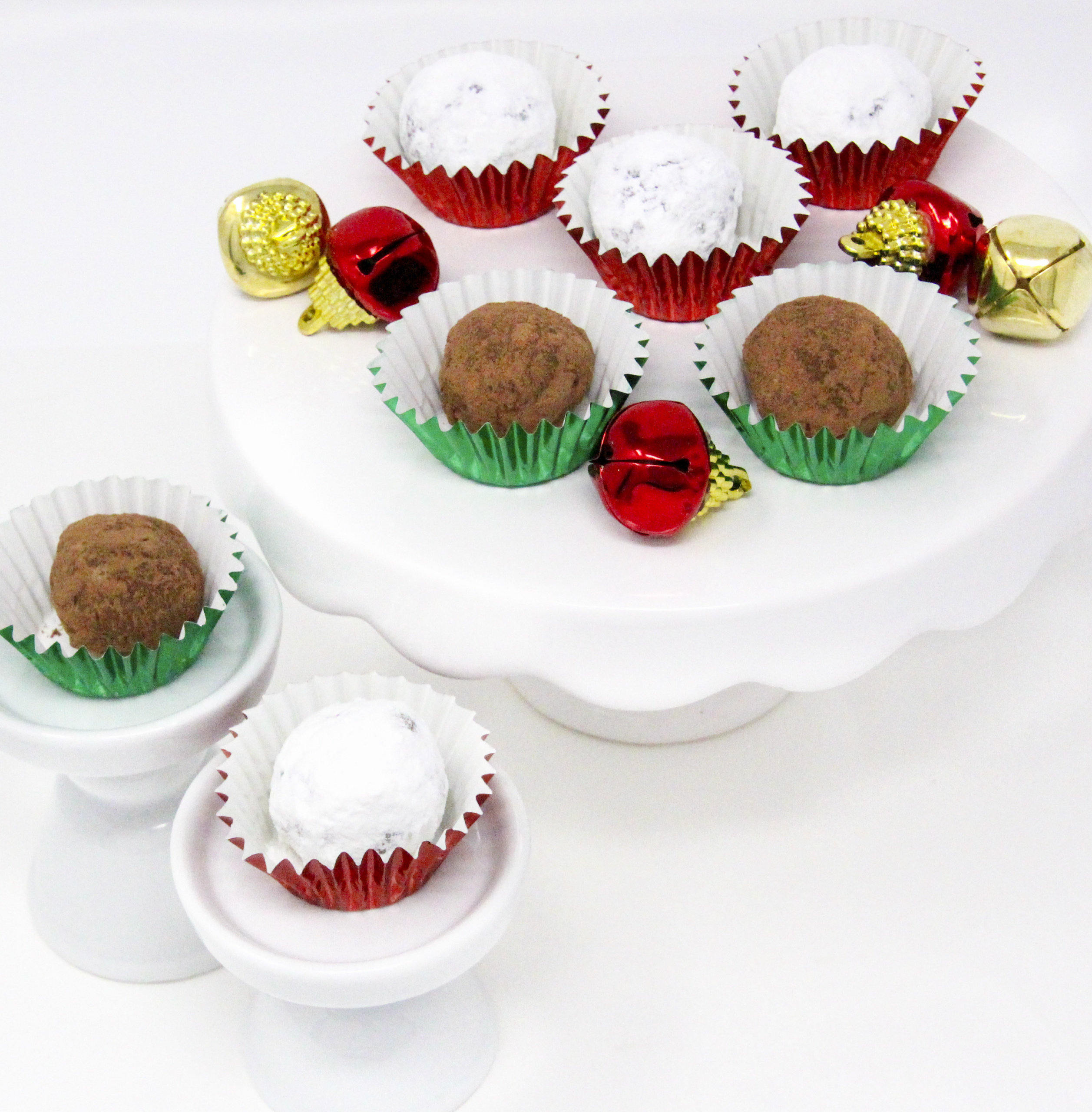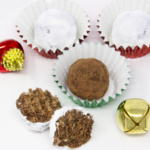 No-Bake Rum Ball Cookies
Makes 35 - 40, depending on size of balls made
Ingredients
1

(11 ounce) package vanilla wafers (such as Nilla Wafers)

1

cup

confectioners' sugar (plus more for rolling)

2

tablespoons

cocoa powder (plus more for rolling)

2

tablespoons

light corn syrup

1/3

cup

spiced rum (such as Captain Morgan)
Instructions
Using a food processor, pulse the entire package of vanilla wafers until they are fine crumbs.

Add the 1 cup confectioners' sugar, 2 tablespoons cocoa powder, and corn syrup and pulse until combined. Scrape down the sides of the bowl as needed.

With the food processor running, slowly drizzle the rum through the chute of the mixture until well combined. If the mixture doesn't hold together when you pinch it, add more rum, a teaspoon at a time, until the mixture easily forms a ball.

Using a teaspoon (or small cookie scoop), scoop the dough from the food processor and form the dough into balls.

Add a small amount of confectioners' sugar to a shallow bowl (and if desired a small amount of cocoa powder to another shallow bowl) and roll the balls into either the sugar or the cocoa powder until well coated.

Place the rum balls on a parchment-lined baking sheet and refrigerate for 2 hours. Transfer to an airtight storage container. Store in the refrigerator for up to a month or in the freezer for up to 3 months. Bring to room temperature before serving.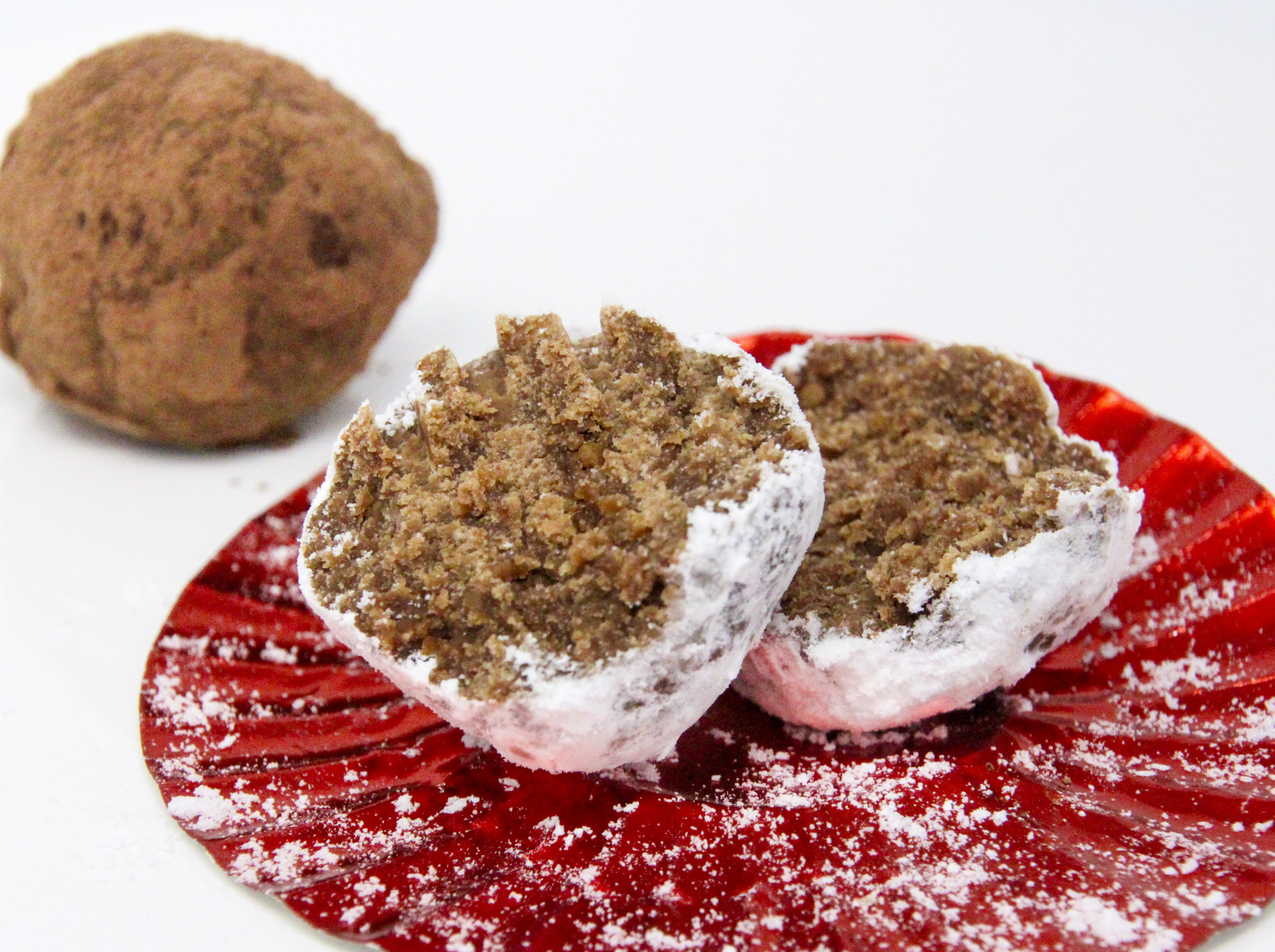 Pin to Pinterest:
I was provided with an advance copy. All thoughts and opinions are my own.