GIVE FUDGE A CHANCE is the eleventh book in the Candy-Coated Mystery Series by Nancy Coco. From the absolutely adorable and fun- filled colorful cover to the action that starts right off the bat to the delicious sweets, this newest release pulled me in and kept me engaged throughout the entire story. It's always a treat (in more ways than one… oh that yummy fudge!) to revisit Mackinac Island and catch up with protagonist, Allie McMurphy. If she's not at her fudge shop, you can probably find her traversing the island with her darling dog, Mal, who has a penchant for finding bodies. Except this time around, it's Allie who stumbles across the body of a murder victim, in the county fair's haunted house no less. Ms. Coco brings the sights, sounds, and mouthwatering tastes of the fair to life with her strong descriptive skills. And I enjoyed reading about Allie's foray into the fudge competition. Lest you think it's a mindless distraction, the author cleverly weaves it into the mystery that the armchair detective should pay attention to.
As the story progresses, another body appears. This one seems to be the victim of an unfortunate accident caused by the person parkour training. I wasn't familiar with the term, but the author did an admirable job in bringing the sport to life on the page. As Allie is pulled into discovering what happened, she finds that the two deaths might be connected. With twists and turns to keep the reader guessing and secret tunnels to navigate, the fast-paced plot kept me turning page after page to find out what happened next.
As owner of a fudge shop, Allie creates all sorts of mouthwatering delicious fudge flavors to keep her customers happy. There are several fudge recipes included in the book and they all sound fantastic! While I love a sugary treat now and then, I try to limit how often I have desserts (which isn't terribly easy given the nature of my blog, lol!). When I came across the author's recipe for No-Bake Fudge Bites, I knew I had to try them. Made with healthier ingredients—oatmeal, coconut, and nut butter—and natural alternatives to granulated sugar—dates and honey. These are practically a guilt-free indulgence, even with the addition of chocolate chips. Easy to mix up in a food processor, these yummy treats can be stored in the refrigerator or even the freezer to have on hand when your sweet tooth strikes.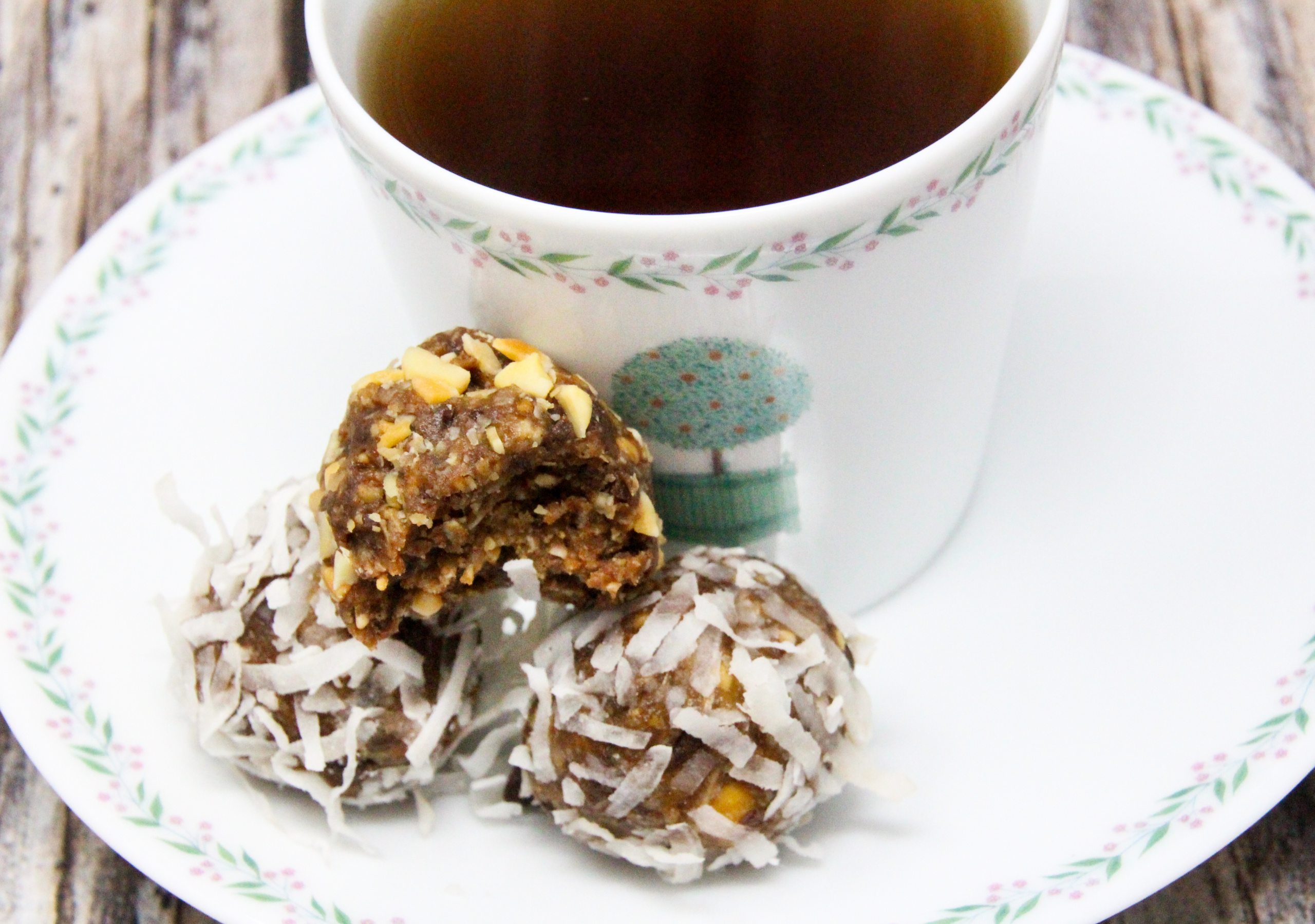 Amazon Synopsis
The Mackinac County fair is in full swing, and the air is rich with the scent of funnel cakes and the sound of carnival rides. Allie is focused on the fudge competition—another win would really put her hotel and fudge shop on the map. But she's willing to take a little break and walk through the haunted house attraction with her friend Jenn.
When they come across a body, though, it turns out not to be a prop. Soon Allie's cop boyfriend is on the scene, and the sleuthing confectioner is hunting for clues. Danger strikes too close to home when the hotel becomes the scene of a suspicious fatal accident, and Allie suspects the two deaths are connected. The case is turning into a real rollercoaster. Allie will need to hold on tight . . .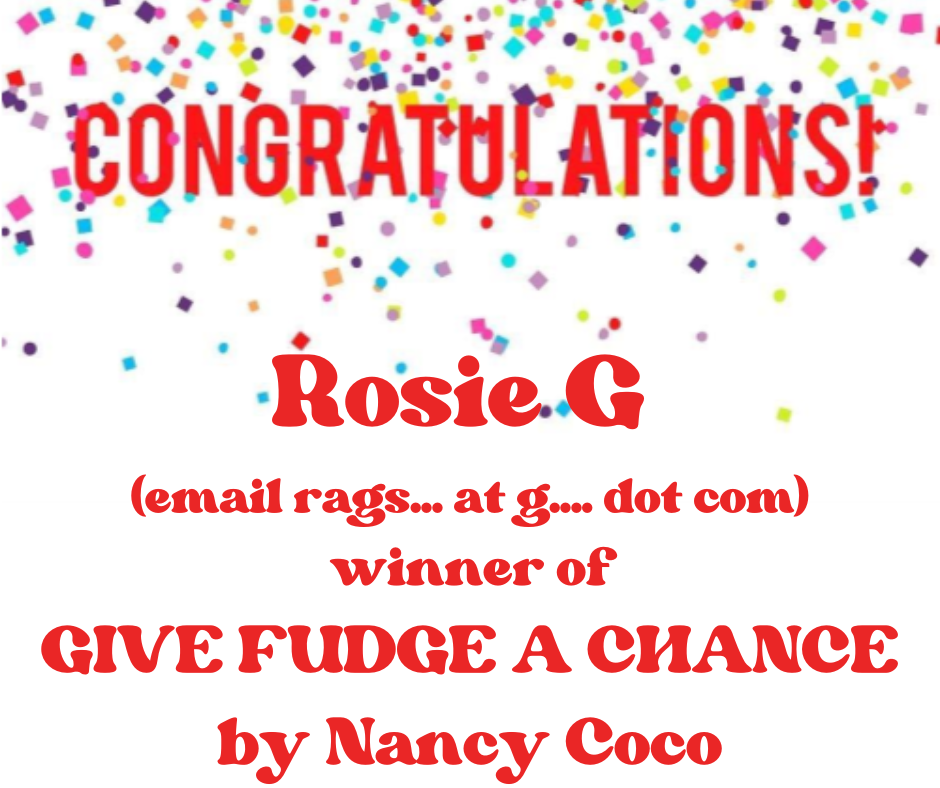 A special thanks to Nancy Coco for providing a print copy of GIVE FUDGE A CHANCE! Contest ends June 4, 2023 at 11:59 pm PST and is limited to U.S. residents only. Please use the Rafflecopter box located below to enter. The winner will be announced on this page and on Cinnamon & Sugar's Facebook page, as well as notified by email (so check your spam folder!)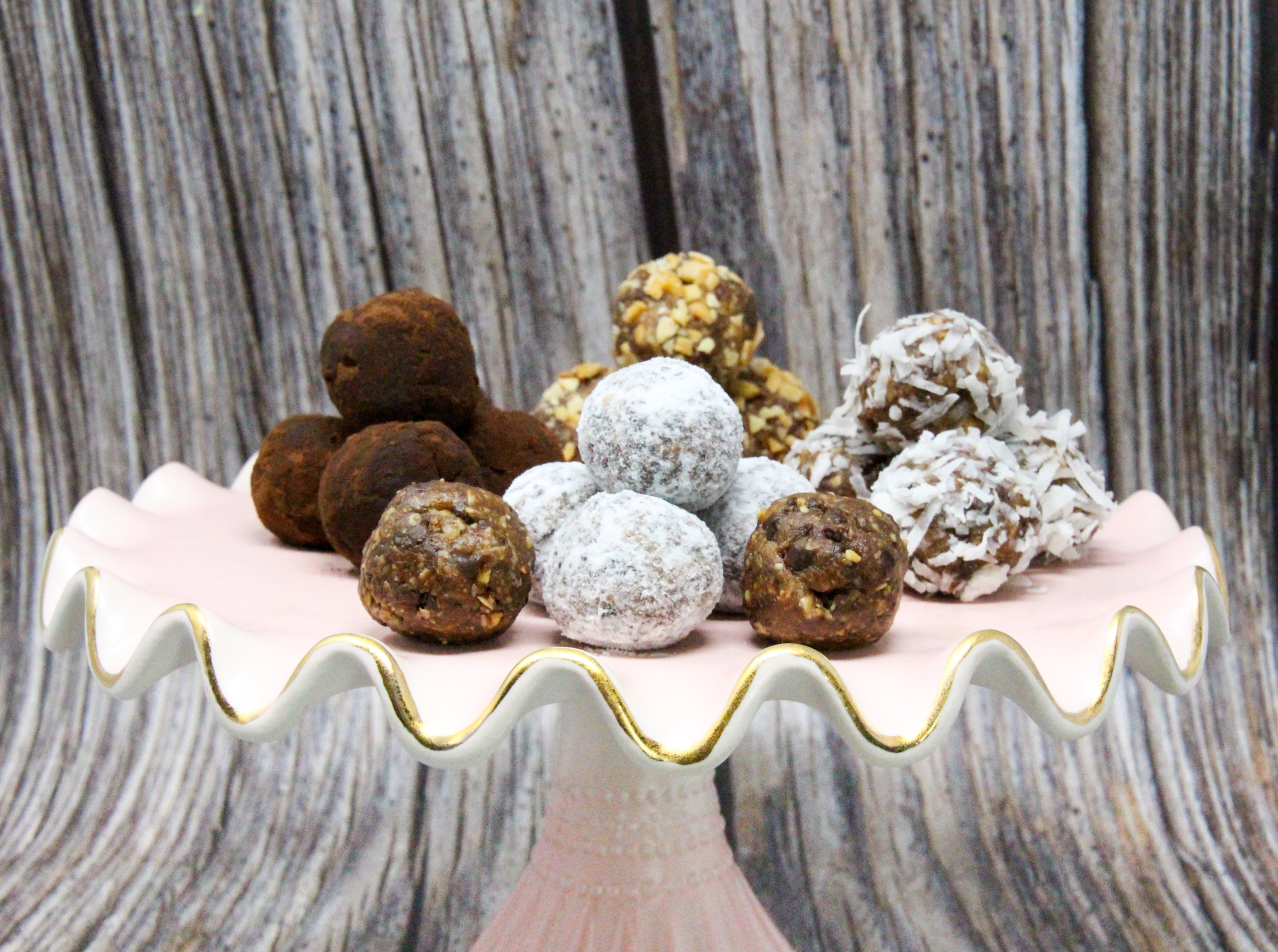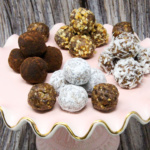 No-Bake Fudge Bites
Ingredients
1

cup

chopped dates

1

cup

oatmeal (old-fashioned)

1

cup

shredded coconut (unsweetened is best)

1/2

cup

nut butter (almond, peanut, cashew, your choice)

1/4

cup

honey

1/2

teaspoon

cinnamon

1

teaspoon

vanilla

1

cup

dark chocolate chips
Your choice of toppings:
Powdered sugar, coconut, cocoa, crushed nuts, etc.
Instructions
In food processor, combine dates, oatmeal, and coconut. Process until finely chopped.

Add nut butter, honey, cinnamon, and vanilla. Pulse until combined.

Finally, add chocolate chips and pulse lightly until incorporated.

If you wish to coat them with a topping or several, place topping into a shallow bowl. Roll balls until coated, place on parchment paper, and refrigerate until set. Enjoy!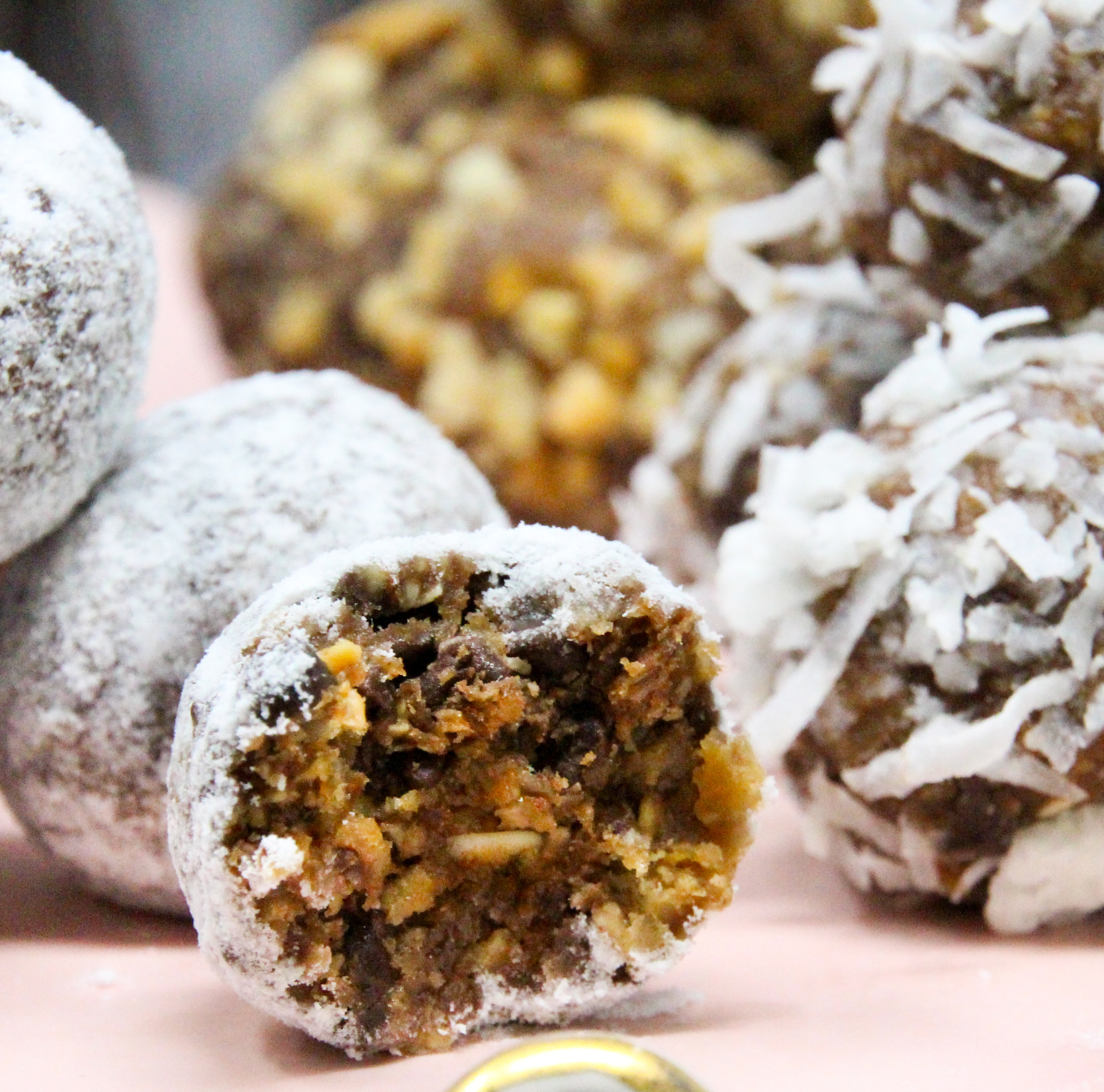 Pin to Pinterest: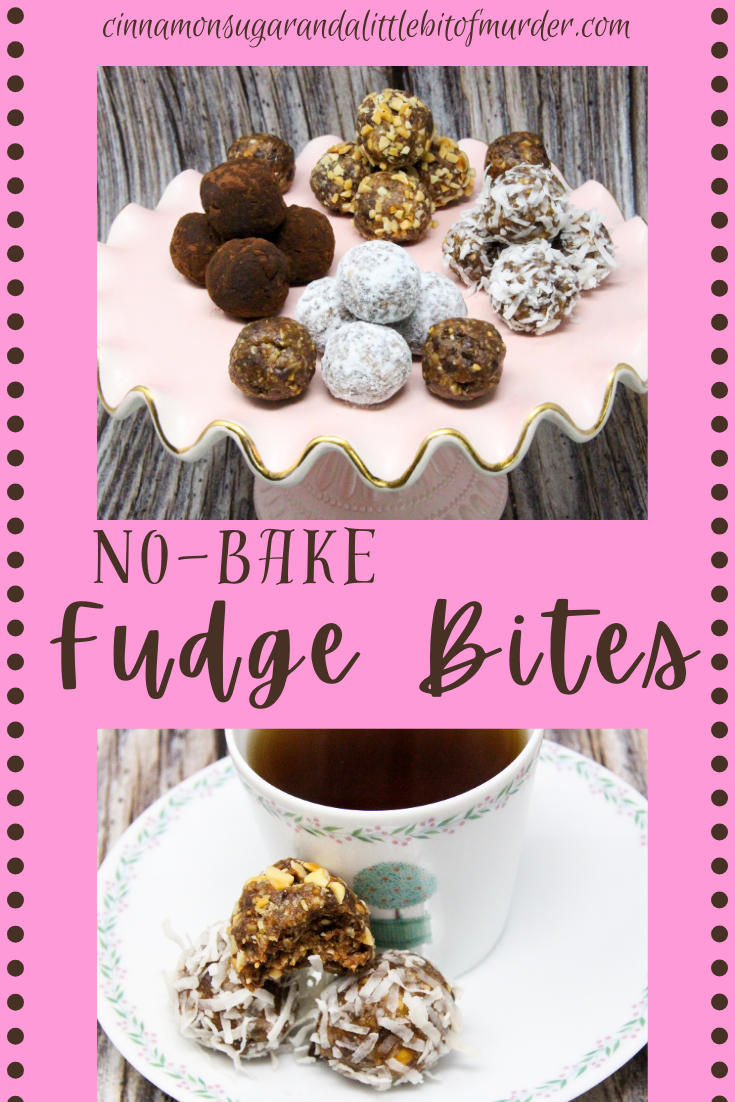 I was provided with an advance copy. All thoughts and opinions are my own.