I'm so very excited to introduce you to my cousin, Mary Karnes, and her brand-new debut cozy mystery, WEDDING BRIDE AND DOOM! This is the first book in the brand-new Wedding Planner Mystery series. With a career as a professional wedding planner, Mary brings her expertise to life on the pages while weaving a tantalizing tale of deceit, blackmail, and murder. Each chapter starts off with a wedding planning tip and, whether or not you're thinking of a wedding, I found them both educational and enjoyable. The protagonist, wedding planner Kate Ludlow, is a mother to a teen girl. I liked that Kate is older than the usual protagonist, yet she still has an inner snarky voice (no doubt influenced by her daughter) that lends a bit of humor to the story. That "voice' is especially evident when dealing with her teen daughter, bridezillas, and unreasonable vendors, and makes Kate quite relatable. She does an admirable job in showing a single working mother juggling multiple weddings alongside raising her daughter. It's a wonder that Kate can find time to fit in some sleuthing after finding the body of the florist… the same florist Kate had had a public argument with the day before.
Despite the backdrop of planning weddings, visiting gorgeous wedding venues, and discussing the many facets of the industry, the mystery itself is foremost, with the crime occurring early on. Kate finds ways—some that had me on the edge of my seat and biting my nails—in finding information. There is also a subplot of a family heirloom ring, missing since the bride's grandmother's youth. The bride cajoles Kate into tracking down the ring. I initially thought it might be a scene filler, but Mary meticulously wove the two plots together in an impressive and seamless manner. Clues were planted throughout and I'll admit, I fell for some of the misdirection. Even though Kate took some risks in sleuthing, she proves to be most resourceful. With a suspenseful reveal, the clues came together and all my questions were answered. Of course, being a wedding planner, there must be a happy ending and the author provides one, along with a tantalizing hint at what might happen in the next book. I, for one, will be waiting on pins and needles for the next release!
As the story concluded, I was pleased to find bonus material at the back of the book. Mary provides thoughtful tips for planning a wedding along with tips for guests attending a wedding. There are also several recipes for the home cook to try out.
I was delighted when Mary asked if she could use my recipe for Moon Rock Muffins – so named by my husband because of the density, lol. I'd developed this recipe almost 24 years ago after being diagnosed with thyroid cancer. The surgery and the radioactive iodine treatment (which I had to endure twice) took a toll on my body and I found I needed to ingest a whole lot more fiber. I also wanted to eat healthier but wasn't ready to give up on chocolate either. Chockful of dried plums (which add moistness and sweetness) apple, bananas, oat bran, ground flax seed, and whole wheat flour, along with a combination of craisins, raisins, and mini chocolate chips, these muffins are hearty yet tasty. When my stepdaughter became pregnant, she asked me to keep her in stock with these muffins and once my granddaughters came along, these muffins became one of their "on-the-go" breakfasts and snacks. It's not uncommon for me to get a text from my now college-aged granddaughter, asking me to bake a batch and ship them to her! I'm happy to pass my recipe on to you and hope you'll enjoy them as much as my own family has!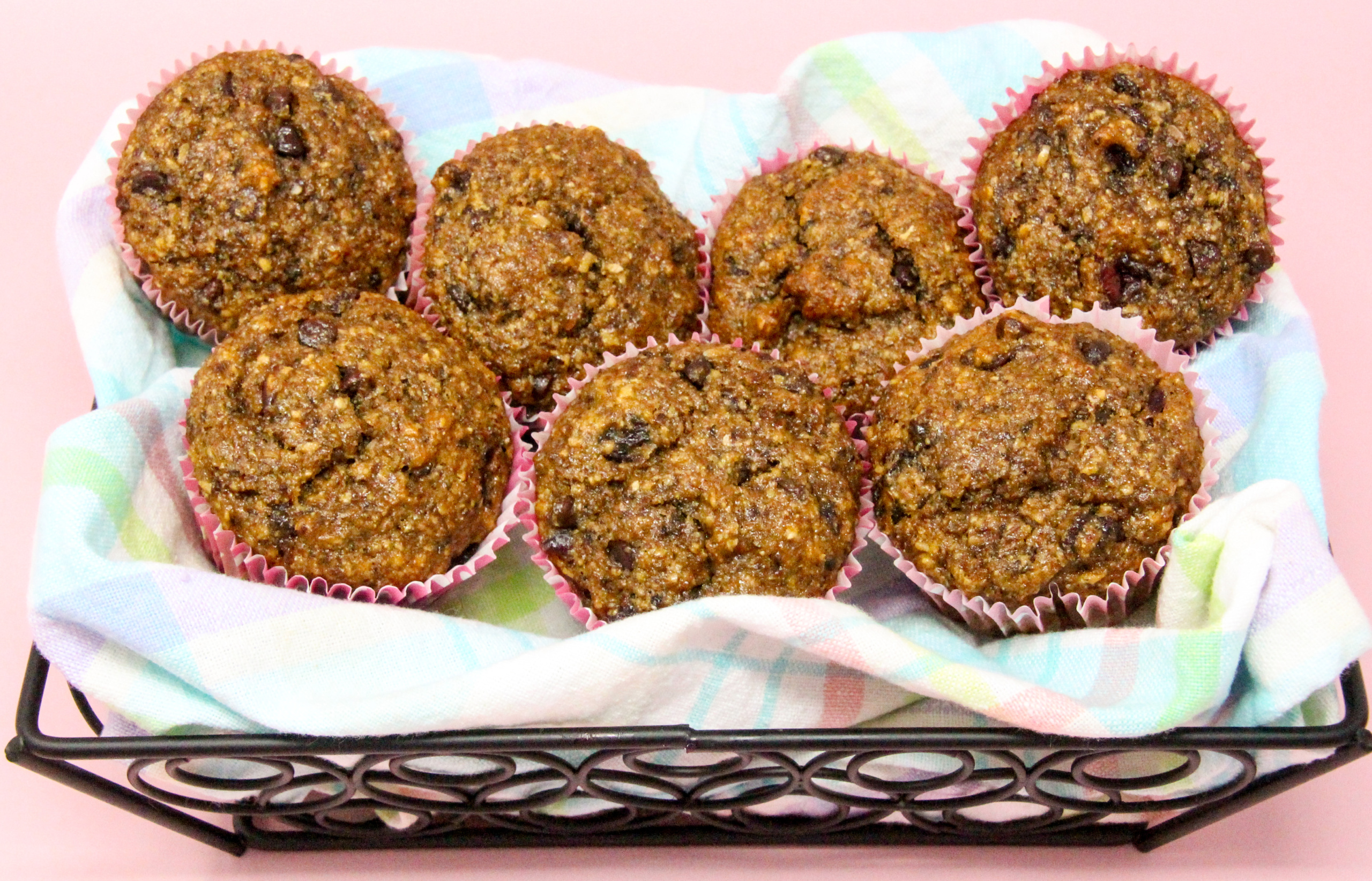 Amazon Synopsis
California wedding planner, Kate Ludlow, moves back home to New England after her marriage implodes. In tow is her teen daughter Ellis, unhappy and nervous about the move. Suddenly, Kate's responsible for turning her part-time wedding planner gig into a full-time business. Kate's off to a good start, too, when she books the society wedding of the year. The prosperity of her business is dependent on the success of Marcy Simpson's wedding. The joy of an unlimited wedding business is intoxicating. But when Kate's best florist is murdered, her focus changes from pulling off the year's most glamourous wedding, to saving her own skin—for Kate's suspect number one for the murder. Further complicating her life, Kate's old high school flame, Brian McAllister, is the police detective assigned to the murder case. The spark is definitely not gone from their connection, as they have unfinished feelings. Throw in a scavenger hunt for an antique missing family ring, the job transfer of Kate's ex to New England, and quirky and endearing townsfolk, Kate has more than she can handle—almost.
A special thanks to Mary Karnes for providing a print copy of WEDDING BRIDE AND DOOM. Contest ends August 27, 2023 at 11:59 pm PST and is limited to U.S. residents only. Please use the Rafflecopter box located below to enter. The winner will be announced on this page and on Cinnamon & Sugar's Facebook page, as well as notified by email (so check your spam folder!)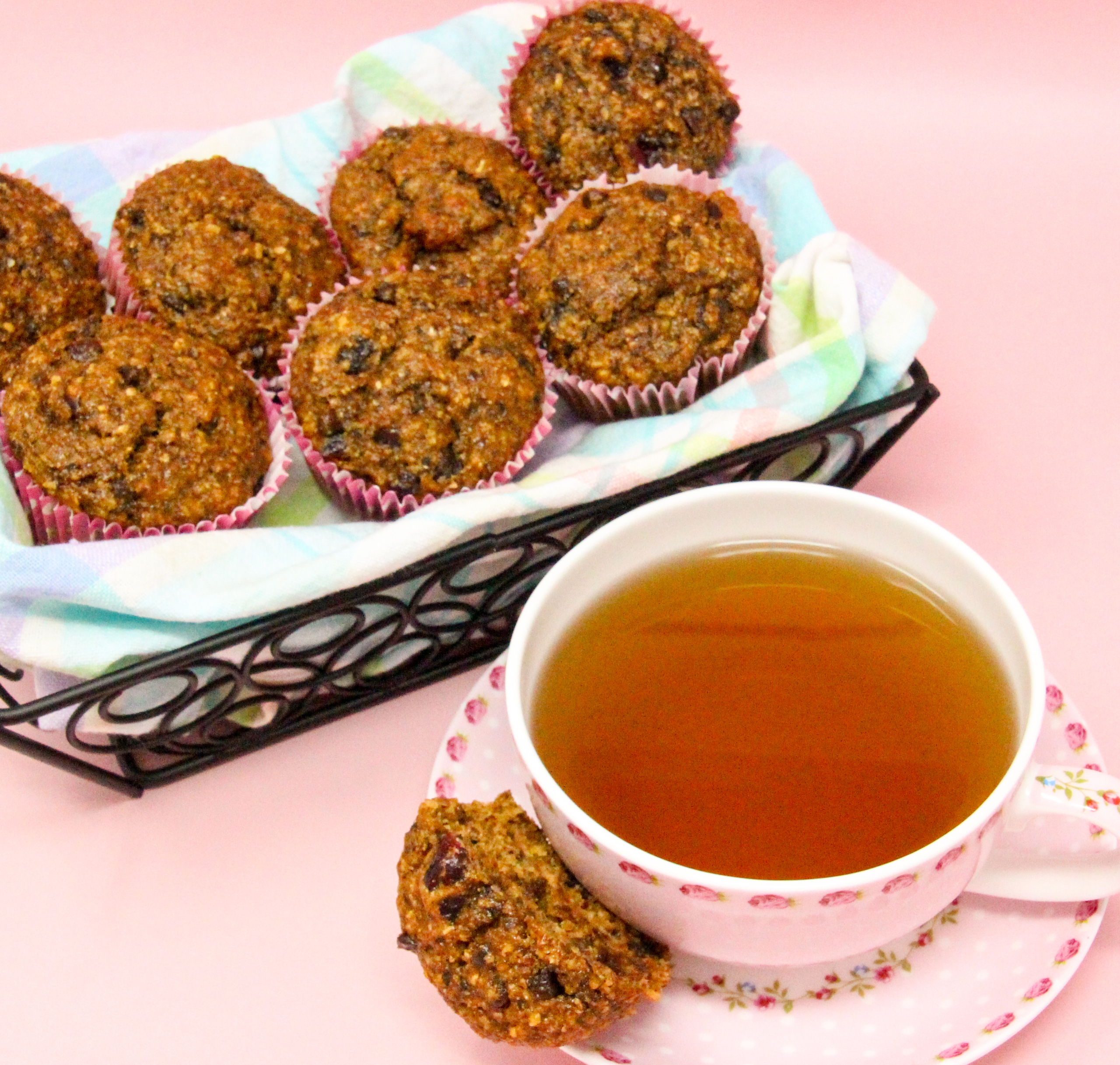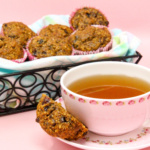 Moon Rock Muffins
These dense, yet moist muffins, are chockful of fruit and fiber. They're a delicious way to start your day!
Ingredients
1/2

cup

vegetable or canola oil

3/4

cup

sugar

2

eggs

1

teaspoon

vanilla

2

ripe bananas

Fifteen pitted prunes++

1

apple, peeled, cored and roughly chopped (or 1/2-cup applesauce)

1-1/4

cups

(5.5 ounces) whole-wheat flour

1/2

cup

(2.5 ounces) ground flax seed

1/2

cup

(2.5 ounces) oat bran

2

teaspoons

baking powder

1/2

teaspoon

baking soda

1/2

teaspoon

salt

3/4

cup

semi-sweet mini-chocolate chips

1

cup

Craisins or Raisins (or a combination)
Instructions
Preheat oven to 350 degrees.

Line two 12-cup muffin tins with cupcake wrappers and spritz wrappers with cooking spray.

Whisk flour, flax seed, oat bran, baking powder, baking soda and salt together in a medium sized bowl. Set aside.

Place oil, sugar, eggs, vanilla, bananas, prunes and apple into a large mixing bowl. Using a hand-held immersion stick blender, puree until mixture is blended and apples and prunes are very tiny pieces. (Alternately you can use a food processor to puree the ingredients together.)

Add dry ingredients to the fruit mixture and stir by hand just until moistened.

Add chocolate chips and Craisins/raisins and gently stir until incorporated.

Fill cupcake liners 3/4 of the way full with the batter. I like a spring loaded 2 tablespoon cookie scoop for this.

Bake at 350 degrees for 18-22 minutes, rotating the pans half way through the baking period. Muffins are done when they slightly spring back when gently pressed. Remove from pan and cool on wire rack.

These will keep for one week stored in an airtight container. If you live in a very hot and humid place you may want to store in the refrigerator. Alternately, wrap individual muffins in plastic wrap or foil and place in a freezer-safe ziplock bag. Freeze for up to four months. Remove muffins from the freezer as needed, leave the plastic wrap on and thaw until room temperature. Reheat in the microwave for a few seconds and enjoy!

++If you don't have an immersion blender or food processor place prunes in a heatproof dish with 2 tablespoons of water and cover with plastic wrap. Microwave on high for 1-1/2 minutes. Remove and let cool slightly, then finely mince before adding to recipe. Either use applesauce or grate an apple and mash the bananas with a fork before proceeding with mixing the wet ingredients together.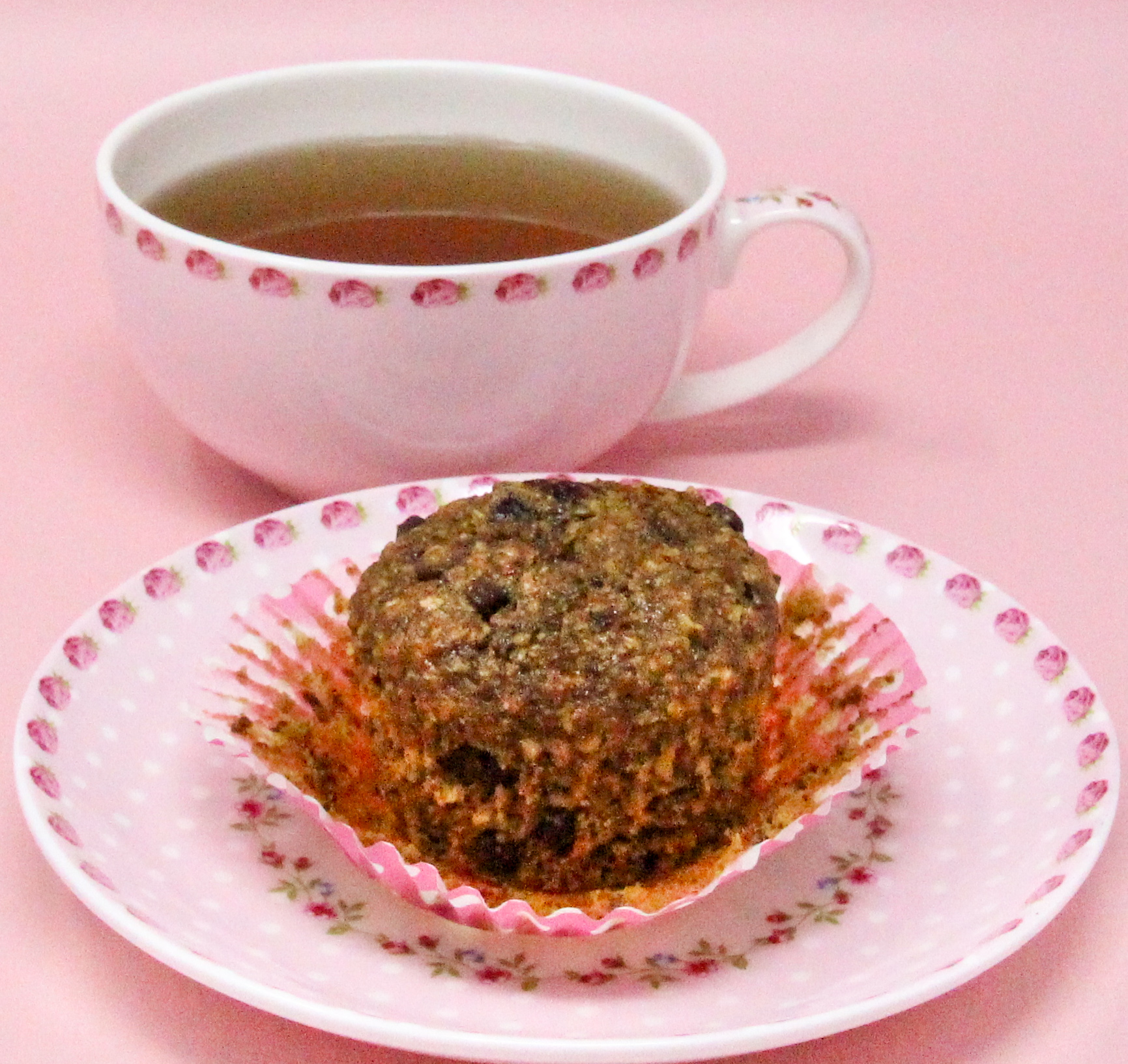 I know I typically don't ask you to follow authors, just visit their Facebook pages. But, I'd appreciate it if you could show this brand-new debut author some support and follow their page!
Pin to Pinterest: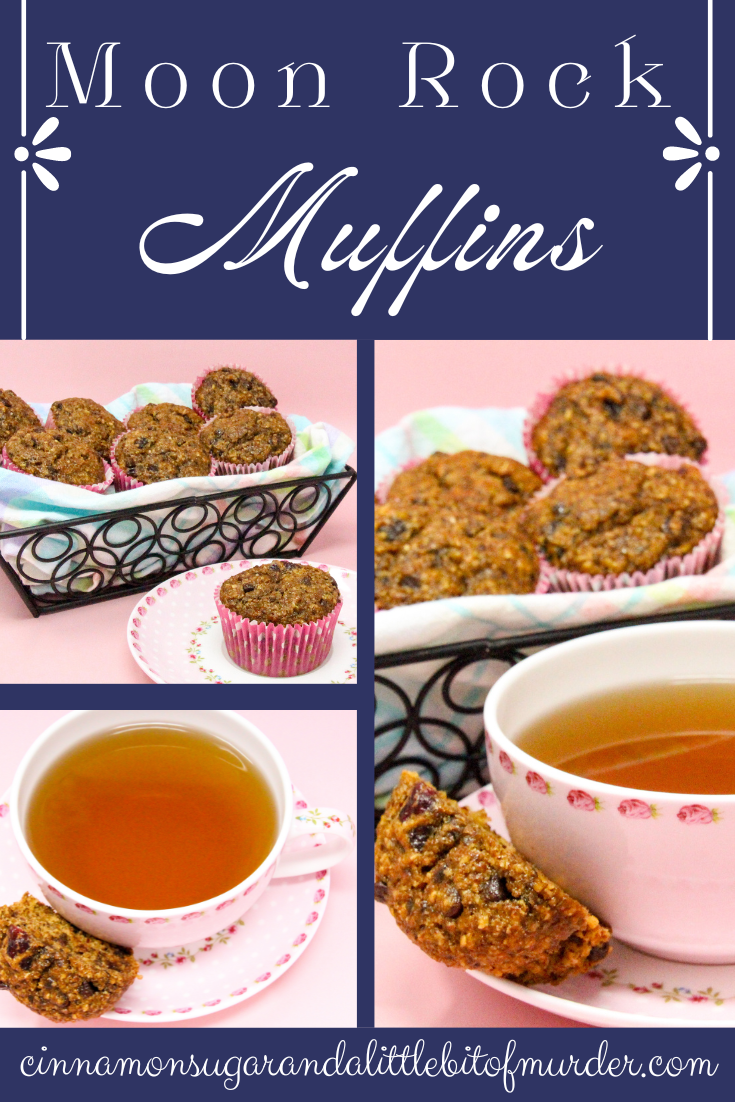 Purchase links:
Barnes and Noble ebook, Print or audiobook:
Also available in most other platforms.
I was provided with an advance copy. All thoughts and opinions are my own.