THE DOUBLE CHEESE BURGER MURDER, the second book in the Burger Bar Mystery series, by Rosie A. Point packs a lot of story into a quick read. Typically books in a series can be read as a standalone but in this instance I'd highly recommend starting with the first book. There is an unsolved case involving the protagonist's mother (that appears to run through several books) which has brought Detective Christie Watson to the small town of Sleepy Creek. Plus she's in trouble with her boss back in Boston and given strict orders to not get involved in any police matters. Of course she can't help herself when a young woman drops dead right in front of her. The action and plot start right off the bat which pulled me in to keep turning pages and find out what happens next. Personally I'm more partial to longer stories but Ms. Point does an admirable job of weaving in both the central murder mystery with the cold case. While the cold case is left unsolved in this book with little hints at what future investigations might hold, I didn't feel like it was an irritating cliffhanger. Instead, it was enough to whet my appetite and make me look forward to future installments. I'm intrigued with how Christie will figure out how she can continue investigating without getting fired from her job for disobeying orders.
I really enjoy the character of Christie. She's funny yet driven to do the right thing no matter the consequences. Although she's a detective, her investigations border on what an amateur sleuth would do since she's not supposed to get involved. Nor does she have access to technology and resources like a normal, on-duty detective would have. This keeps the book in the "cozy" realm instead of straying into a police procedural. Christie also has several supporting characters and I enjoyed their repartee, especially with her best friend, Grizzie, who owns the Burger Bar, the best place in town for mouthwatering food.
While there aren't any recipes in the book, Ms. Point has compiled the Burger Bar Cookbook with some of Grizzie and Christie's favorite foods. One of the dishes they enjoy is Missi's Mac and Cheese. Rich, without the use of heavy cream, this comfort dish has plenty of flavor thanks to the addition of crisp, smoky bacon. I was distracted helping my granddaughter with a project while I was making this dish and accidentally used the whole pound of pasta. But, despite not having as much sauce to pasta ratio as the recipe calls for, the Mac and Cheese was still delicious and provided warming comfort on a cold winter night!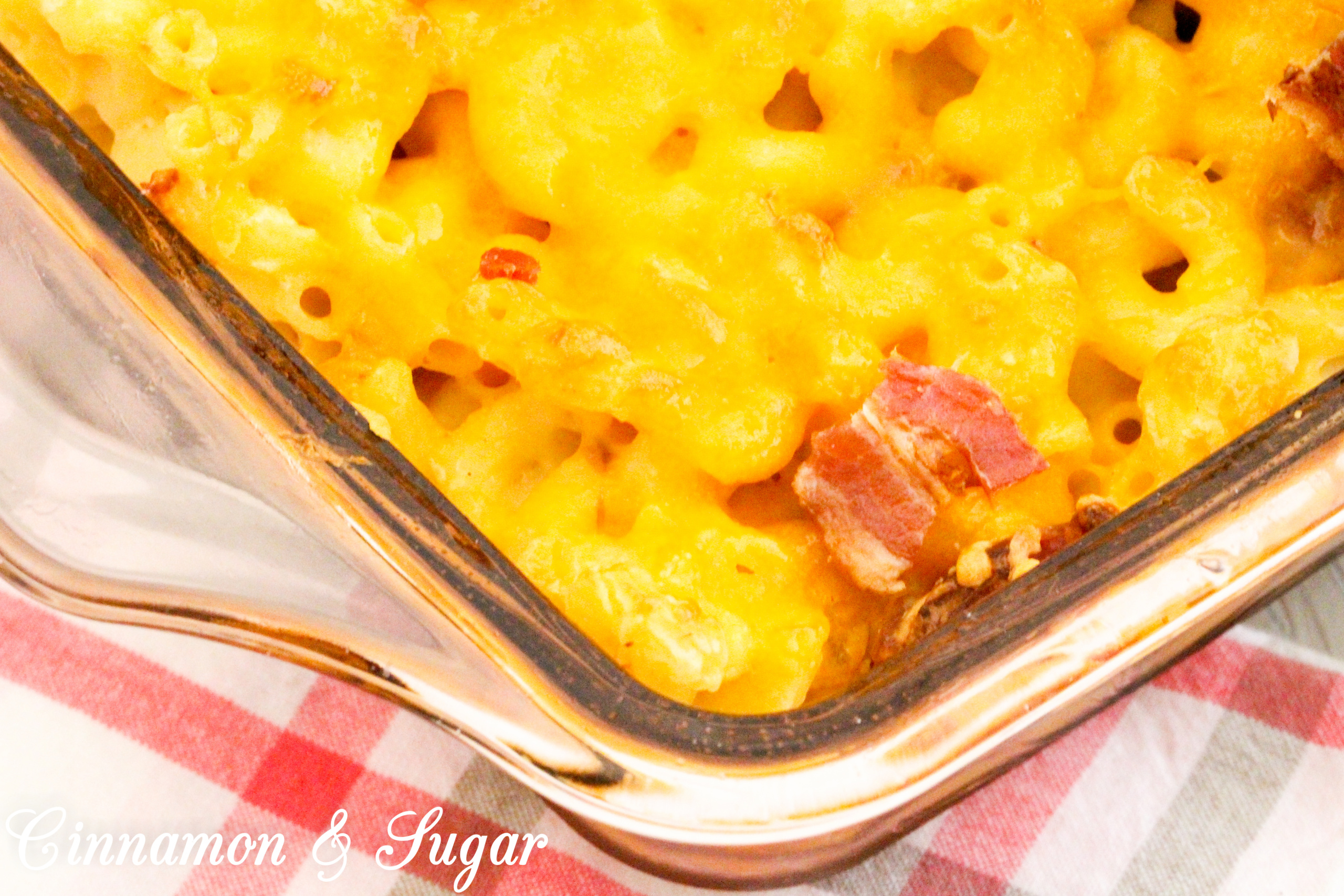 Amazon Synopsis
A poisoning, a mystery, and a murderer on the loose…
Suspended detective Christie Watson has decided not to get involved in any more murder cases. If the Captain back in Boston finds out she's been investigating, she's fired!
But when a local artist is poisoned, and Christie's best friend's cousin is accused, she realizes that she can't stay out of this case. Especially when their might be a murderer watching her every move.
Can she solve the case before she becomes the next victim?
Free Download!!!
A huge thank you to Rosie A. Point for so generously giving everyone an e-book copy of
THE BURGER BAR MYSTERIES RECIPE BOOK! Use this link to download your FREE copy: https://dl.bookfunnel.com/f60ke0fphn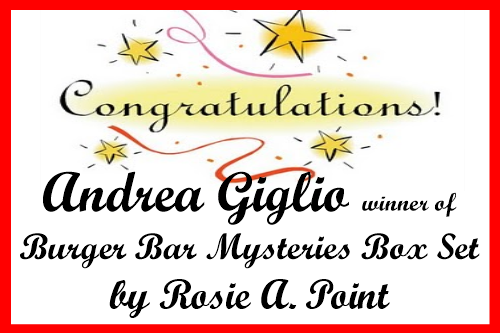 A special thanks to Rosie A. Point for providing one winner with an e-book boxed set of all six of the Burger Bar Mysteries! Contest ends Sunday, January 26, 2020 at 11:59 pm PST. Please use the Rafflecopter box located below to enter. The winner will be announced on this page and on Cinnamon & Sugar's Facebook page, as well as notified by email (so check your spam folder!)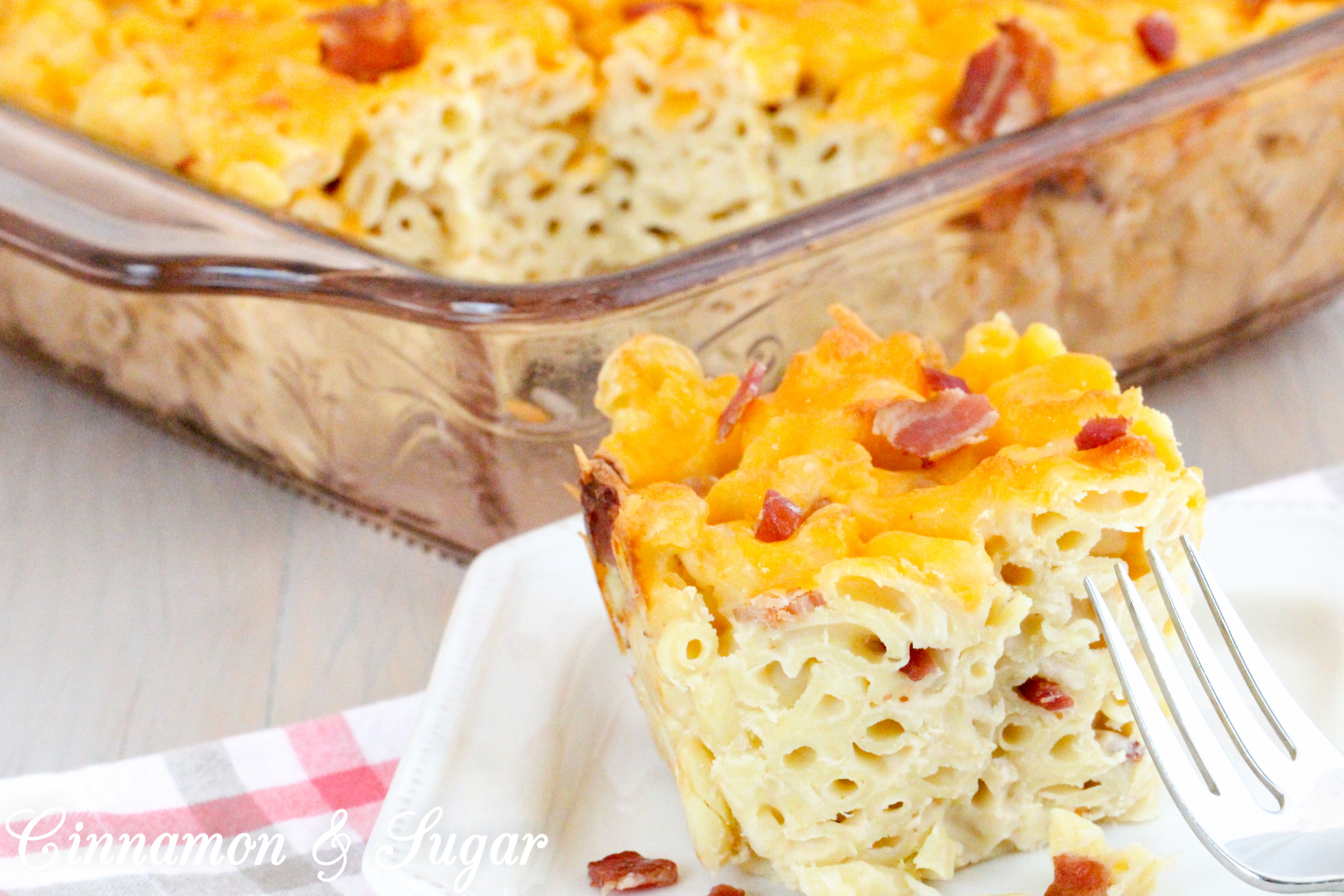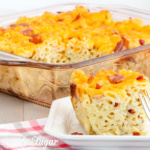 Missi's Mac and Cheese
Serves 3, depending on how hungry you are!
Ingredients
For the Pasta
3-1/2

cups

macaroni pasta, dry

6

slices bacon - fried and cut into pieces

Cheddar cheese for the top
For the Sauce
2

cups

grated cheddar cheese

2

tablespoons

olive oil

1/4

cup

flour

1-1/2

cups

milk

Paprika

Salt

Pepper
Instructions
Heat your oven at 350 degrees (F).

Cook your macaroni until it's tender - but not too soft, it should be al dente - according to the directions on packaging.

While the macaroni cooks, start on your sauce. Place a saucepan on the burner, heat it on medium-high, and add your oil.

Once your oil is hot, add your flour and stir. You should have a sort of paste at the bottom of the pan. If it's too crumbly, add some more oil. Cook it, but use care to not burn.

Add your milk while whisking the mixture to prevent the flour-oil from causing clots.

Add dashes of paprika, salt and pepper.

Allow the sauce to thicken on medium heat, stirring constantly.

Add your cheddar cheese and stir it through (this will help with the thickening).

Once your sauce is thick, remove from the heat.

Mix the pasta, sauce, and bacon pieces together, then pour into a casserole dish. Top with your extra cheese.

Put in the oven and allow to bake for 20 minutes or until the cheese on top is golden brown.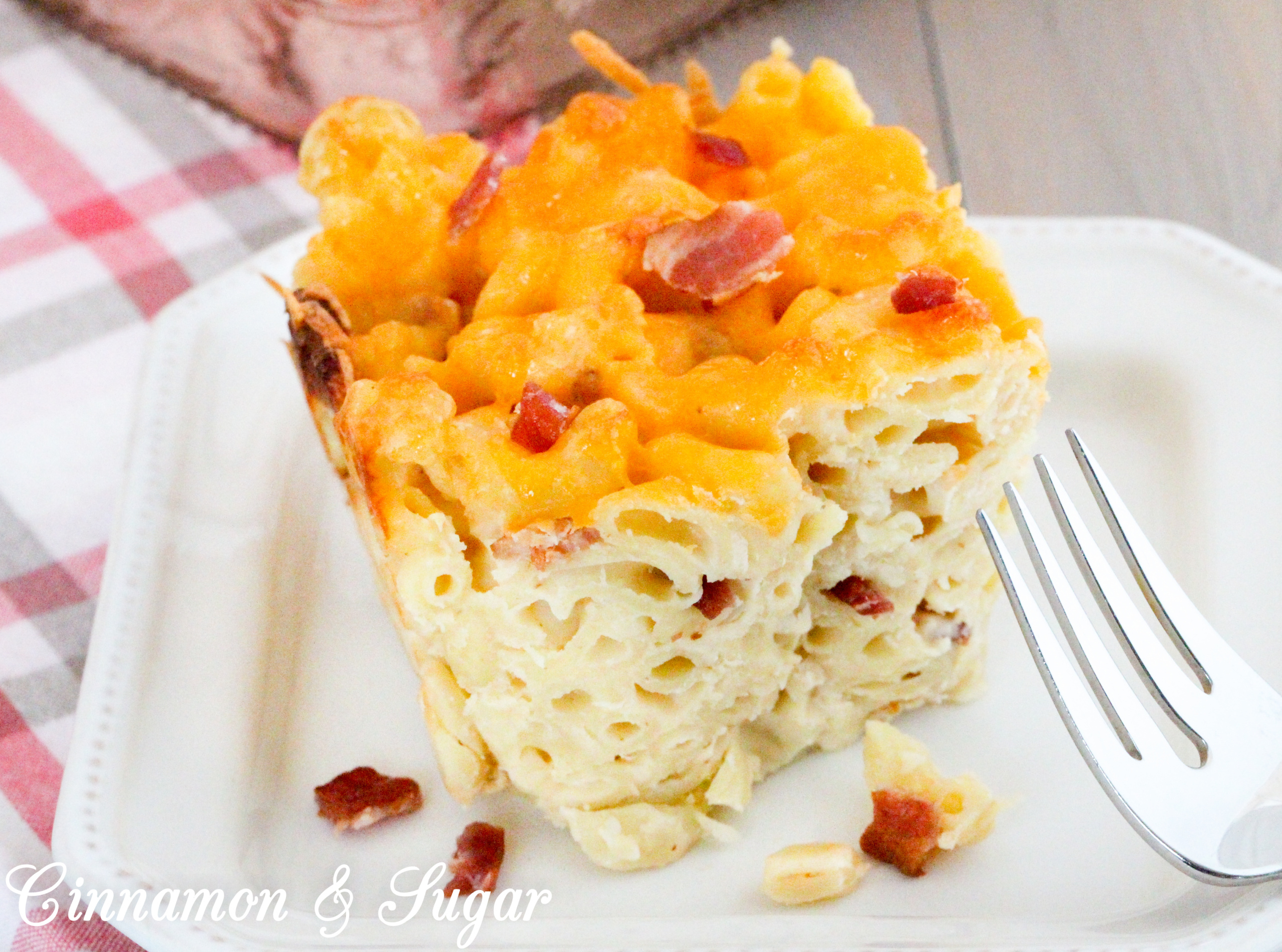 Pin to Pinterest: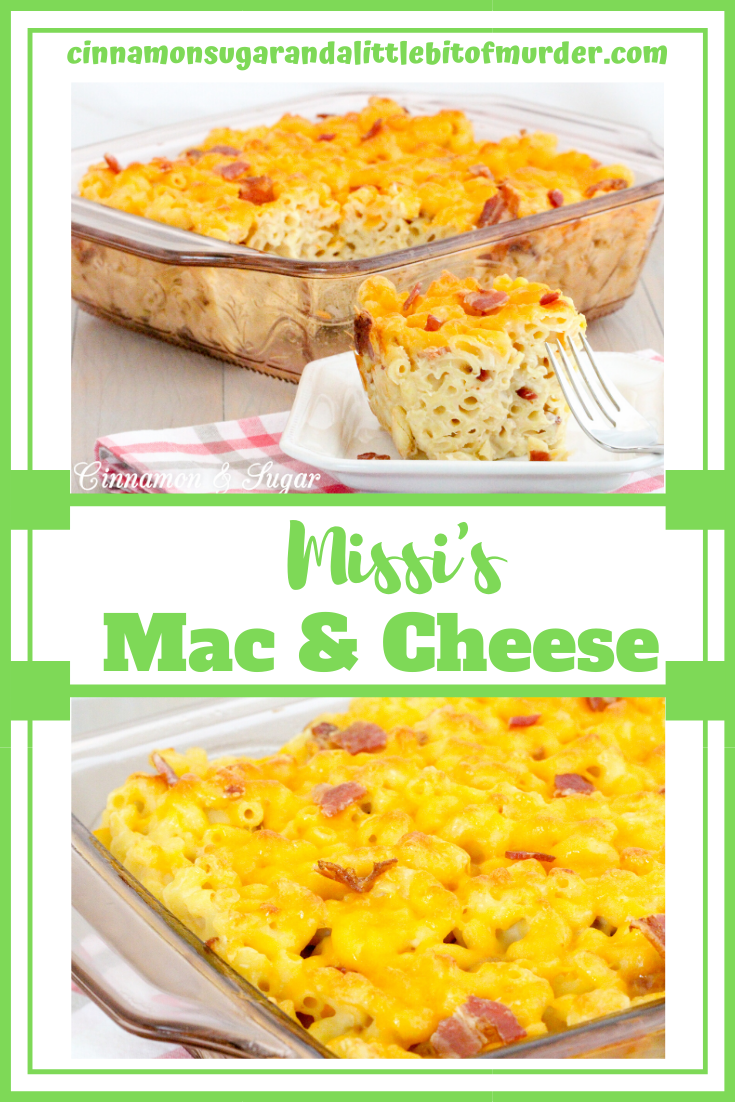 If you receive my blog post via email you will need to visit my website to view the video.
If you're anxious to dive right in and start reading this series, the entire box set is only $0.99 or free on Kindle Unlimited! Click here to visit Amazon: The Burger Bar Mysteries Box Set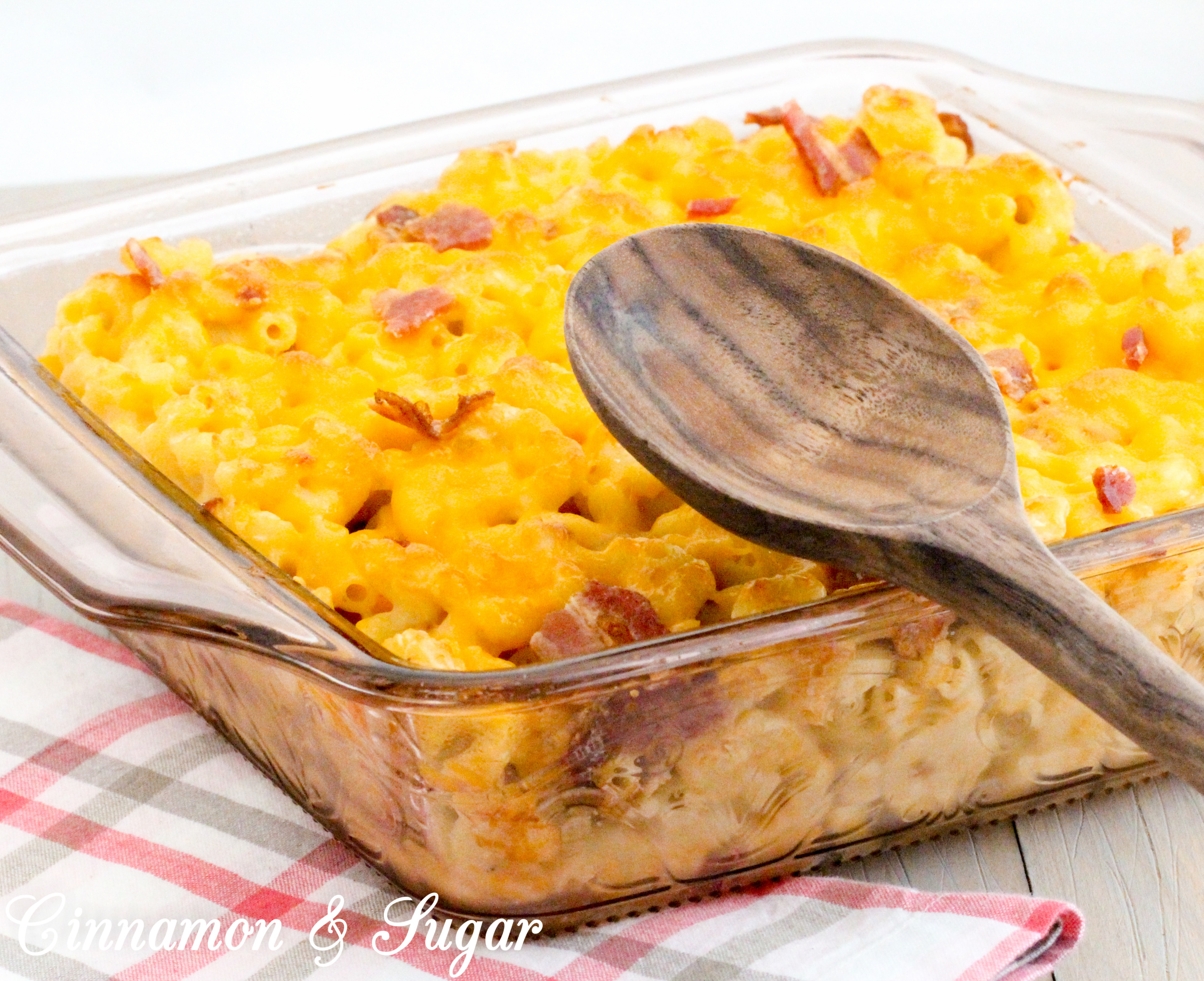 I was provided an advance copy. All thoughts and opinions are my own.