This past November I had the opportunity to attend a Kensington Cozy Con and meet several "new to me" authors. I was intrigued when I heard the tagline premise of one series "Golden Girls meets Jersey Shore" so I made a point to speak with the author, J.D. Griffo. Much to my pleasure not only was his book, MURDER ON MEMORY LAKE, a fun read but it also contained several recipes. While there are three books in the series so far, I opted to start with the first book. I loved that the co-protagonist, Alberta Scaglione, is a grandmother who joins forces with her reporter granddaughter, Jinx. It gives a nice range of points of view of the crime from the two age perspectives, although once Alberta got involved, she didn't let her age slow her down. Rounding out the core cast of characters is Alberta's ex-nun sister, and her almost ex-sister-in-law who they all like better than their own brother. Lots of Italian phrases fly between the women and each chapter starts with an Italian saying, which flavors the book. For the most part, the phrases are translated or given in context so the reader can figure it out.
There are lots of zany antics as the four women team up to find out who murdered Alberta's high school nemesis, who was found floating in the lake in front of Alberta's home. As they start asking questions and uncovering information, they begin to call themselves the Ferrara Family Detective Agency. I liked how they divided up the work between themselves and shared the responsibilities. As the suspect list grows, so does Jinx's desire to solve the case and prove that she's a capable investigative reporter instead of turning over their findings to the local police. There were a couple situations that needed a suspension of belief but I read for entertainment and escape, which this book fully delivered. The suspenseful ending wrapped the threads of the story together in one satisfying read. Mr. Griffo has set the stage with his characters to fully entertain in future books!
Alberta is quite an accomplished Italian cook and provides many delicious meals. Jinx, on the other hand, decides she needs to meddle with the recipes and make them gluten-free and dairy-free, with often not such great results, adding to some humor as she tries to feed her aunts. The author has included several recipes at the back of the book and while Jinx may have failed with several of her attempts, she excelled at creating gluten-free and dairy-free Snickerdoodles. Since I have to eat gluten-free and my husband has to eat dairy-free, I decided I had to try Jinx's Snickerdoodles. Oh my goodness… they were so yummy and most of the people I shared with never guessed they were both gluten-free and dairy-free! The cinnamon had just the right amount of spiciness to add warmth to the soft "buttery" cookie base, while the burst of sugar on the outsides of the cookie melted in my mouth. This will be a recipe I reach for again and again whether or not my recipients have special dietary considerations.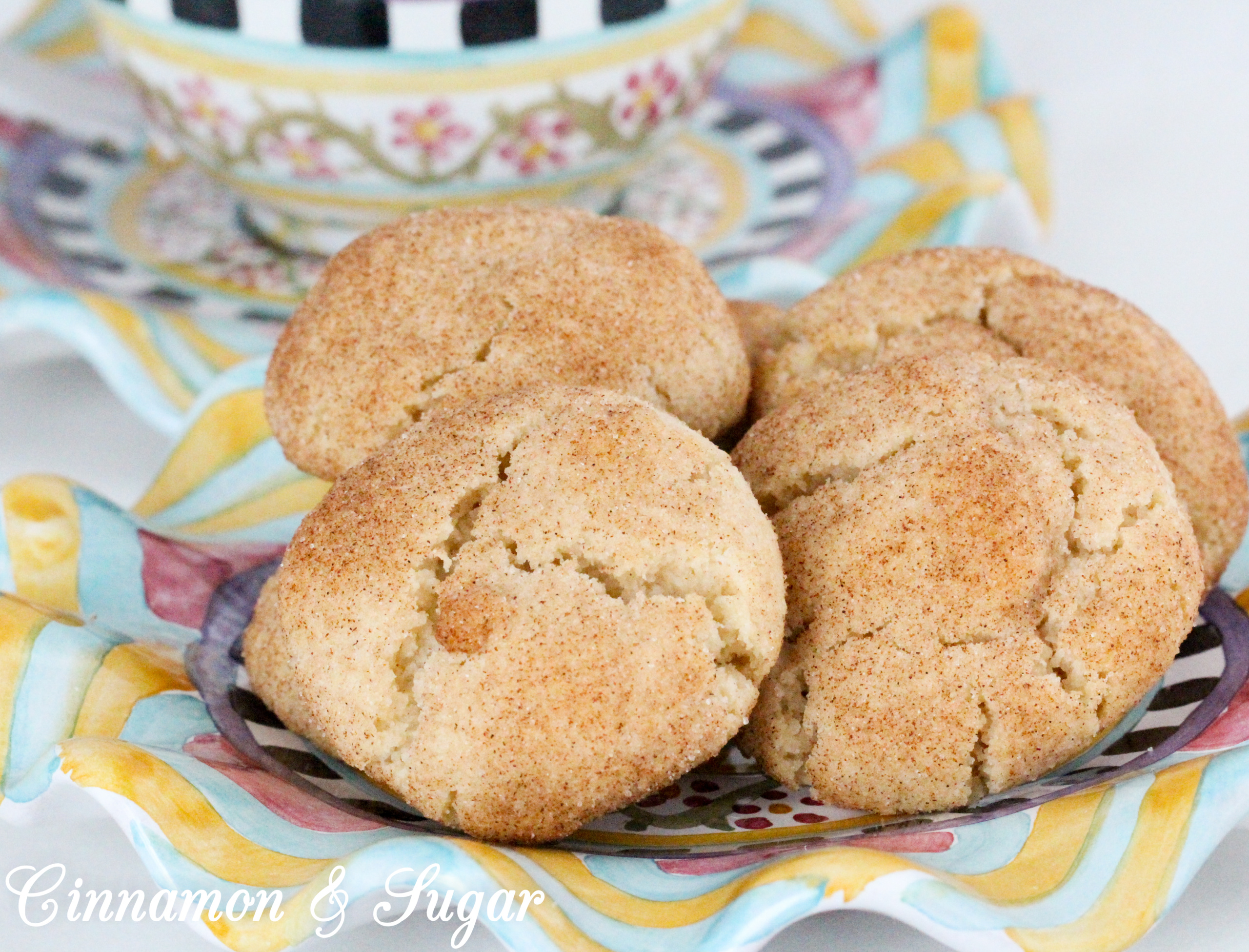 Amazon Synopsis
For Alberta Scaglione, her golden years are turning out much more differently than she expected—and much more deadly . . .
 
Alberta Scaglione' s spinster aunt had some secrets—like the fortune she squirreled away and a secret lake house in Tranquility, New Jersey. More surprising: she's left it all to Alberta. Alberta, a widow, is no spring chicken and she's gotten used to disappointment. So having a beautiful view, surrounded by hydrangeas, honeysuckle, and her cat, Lola, sounds blissful after years of yelling and bickering and cooking countless lasagnas.
But Tranquility isn't as peaceful as it sounds. There's a body in the water—and it belongs to Alberta's childhood nemesis. Alberta suspects foul play and when Alberta's estranged granddaughter, an aspiring crime reporter, shows up, it only makes sense for them to team up and investigate.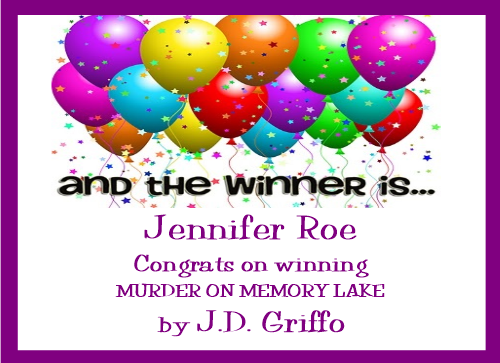 I'm happy to offer one winner an autographed copy of MURDER ON MEMORY LAKE! Contest ends Sunday, February 2, 2020 at 11:59 pm PST and is limited to U.S. residents only. Please use the Rafflecopter box located below to enter. The winner will be announced on this page and on Cinnamon & Sugar's Facebook page, as well as notified by email (so check your spam folder!)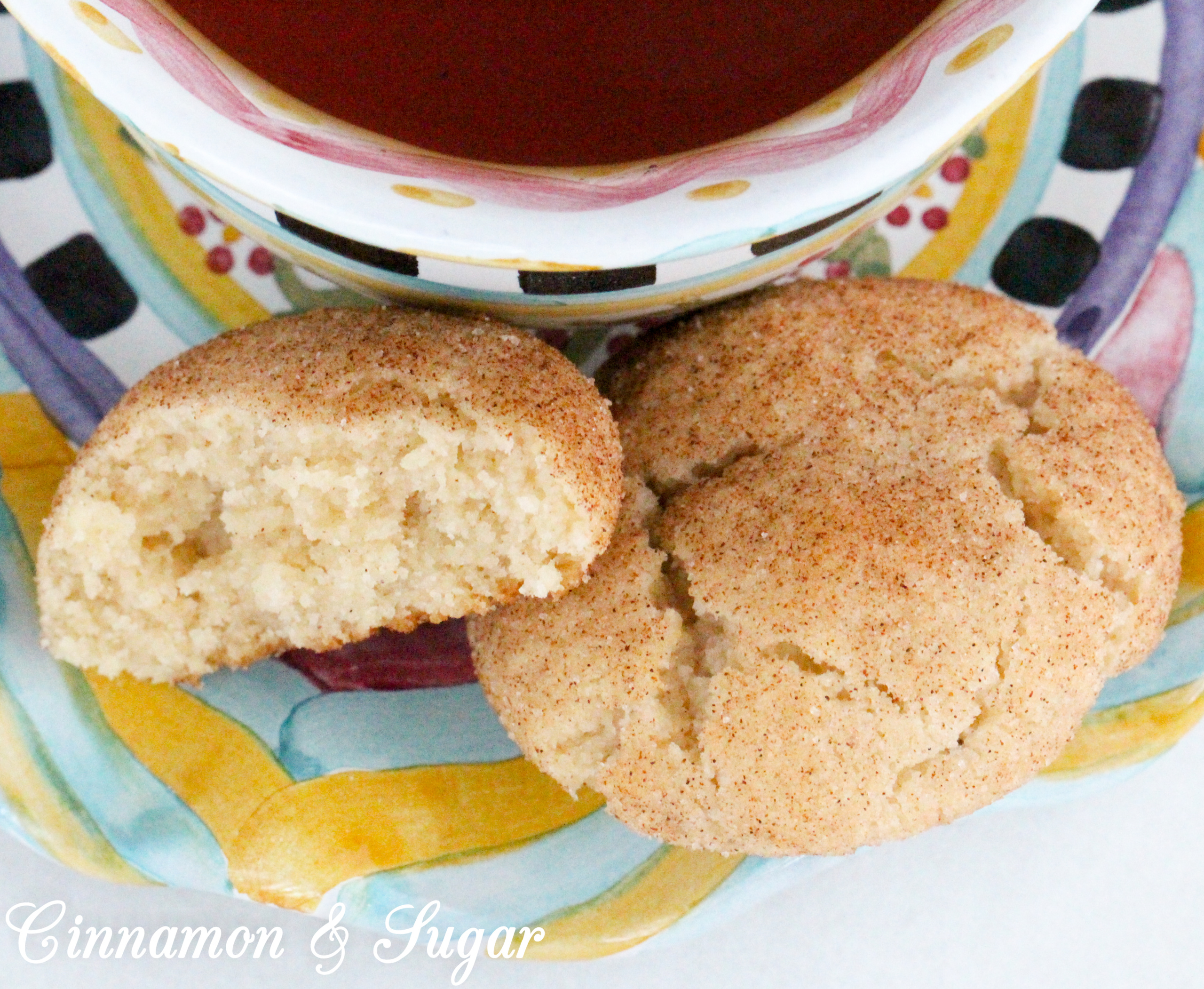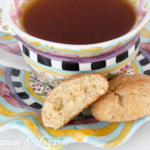 Jinx's Gluten-Free Snickerdoodles
Ingredients
1-1/2

cups

sugar

1

cup

(2 sticks) butter, room temperature (I like Earth Balance vegan butter sticks, but feel free to experiment)

2

large eggs

1/2

teaspoon

gluten-free vanilla extract (I found Simply Organic brand to be...simply the best)

3

cups

gluten-free flour (King Arthur or Krusteaz are my faves)

1

tablespoon

baking powder

A couple pinches of sea salt
For the topping:
1/4

cup

sugar

2

teaspoons

cinnamon
Instructions
Preheat the oven to 400 degrees (F).

Line 2 baking sheets with parchment paper.

Mix sugar, butter, eggs, and vanilla extract.

Mix flour, baking powder, and salt in another bowl and stir into the butter/sugar mixture.

In a separate small bowl, mix the sugar and cinnamon.

Scoop out the dough into large balls and roll them in the cinnamon sugar.

Place on the prepared baking sheets.

Bake for 10 minutes or until golden brown - do not overcook.
Cinnamon & Sugar's Note
If the dough seems too sticky to roll into balls, refrigerate for 30 minutes.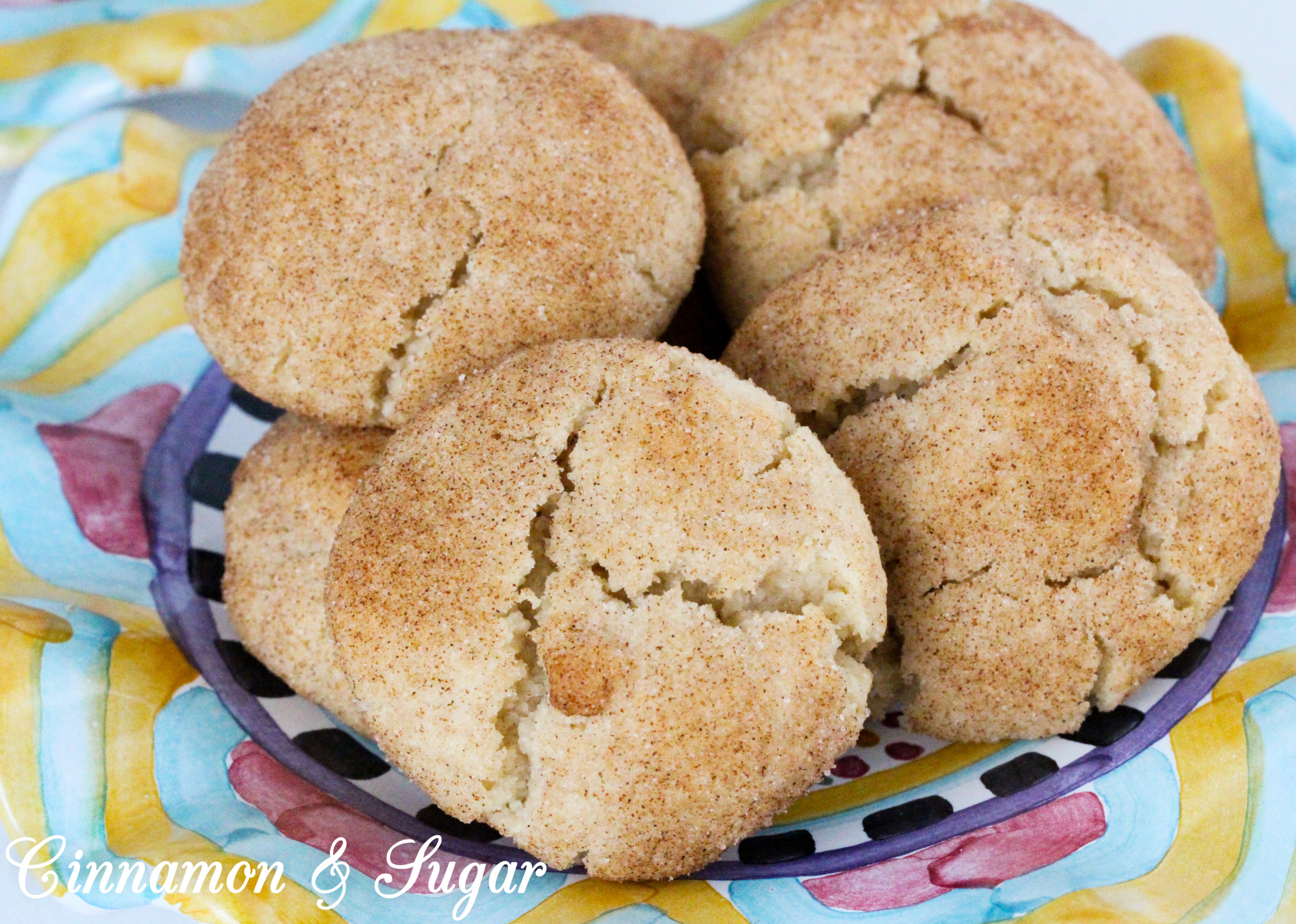 Pin to Pinterest: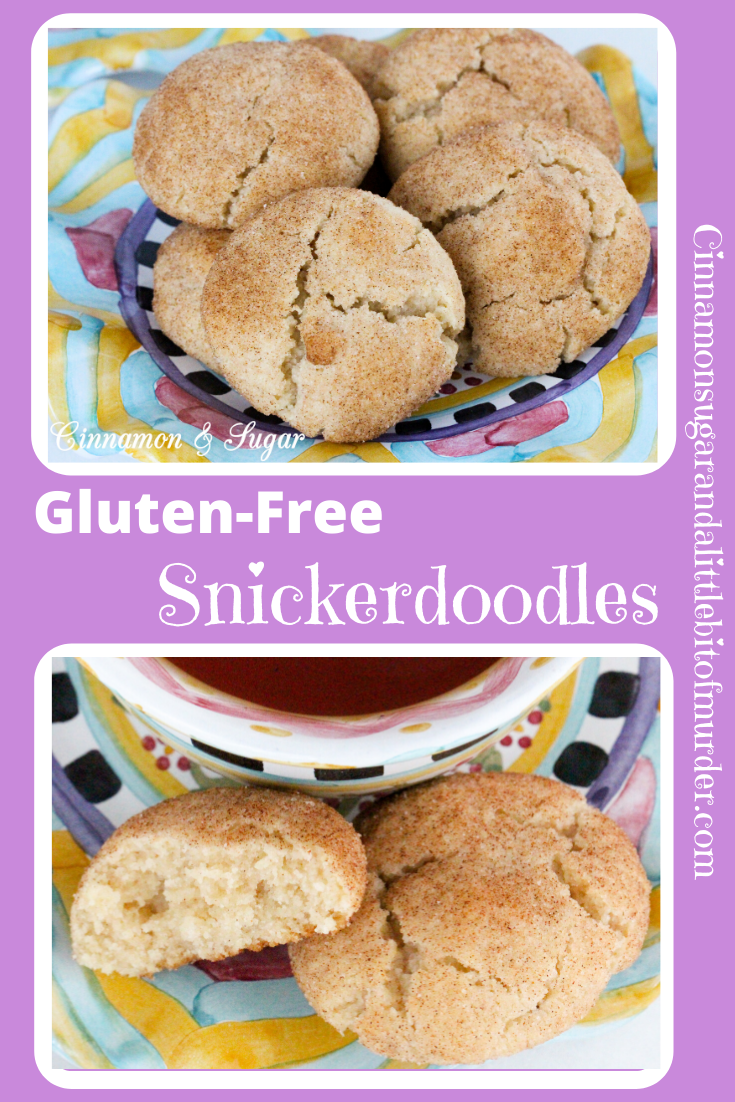 If you receive my blog post via email you will need to visit my website to view the video.