NO GRATER CRIME is the nineth book in the Country Store Mysteries by Maddie Day. Set in Indiana, the author captures the essence of the Midwest with the mannerisms and vernacular of the small-town residents. Her strong descriptive voice brings the area to life and allows the reader to feel like they're living right alongside Robbie Jordan, owner of the Pans 'N Pancakes. Robbie is busy running her successful café and shop, plus planning her wedding to Abe and getting to know her future step-son. Ms. Day has allowed the characters to grow and evolve over the course of the series, and as a result, I feel invested in what happens to them. I love how they are kind and supportive of each other. Even when facing unsavory characters or delving into investigations, Robbie manages to exude a sense of kindness.
With everything going on the last thing Robbie needed or wanted was for someone to die in her restaurant after eating her omelet containing poisonous mushrooms. With the café temporarily closed, Robbie feels obligated to find out how the mushrooms ended up in her kitchen, and who might have wanted the man dead. Or, is someone trying to frame Robbie and put her out of business? Ms. Day sets the mystery up and then delivers a pitch perfect investigation. While it seems kind of obvious from the onset who might be responsible for the crime, there are twists and turns to follow alongside Robbie. I waffled back and forth multiple times as I followed the clues until the final reveal. Wrapping up the story is a heartwarming end that will leave a smile on the reader's face and the desire to find out what is in the future for Robbie.
Running a café gives Robbie the opportunity to showcase her culinary skills. Be prepared to be hungry from all the mouthwatering descriptions mentioned on the pages, and be sure to check out all the recipes included at the back of the book. With an overabundance of rosemary in our herb garden, I couldn't wait to try out the recipe for Ms. Day's Lemon Rosemary Scones. While rosemary can be overpowering, the scones contained just the right amount while the lemon complemented and tempered the flavor. Flaky and rich, these scones are delightful with or without the glaze included in the recipe. I chose to go the easy route of just a sprinkle of sugar on the tops before baking. Perfection with a cup of fragrant tea!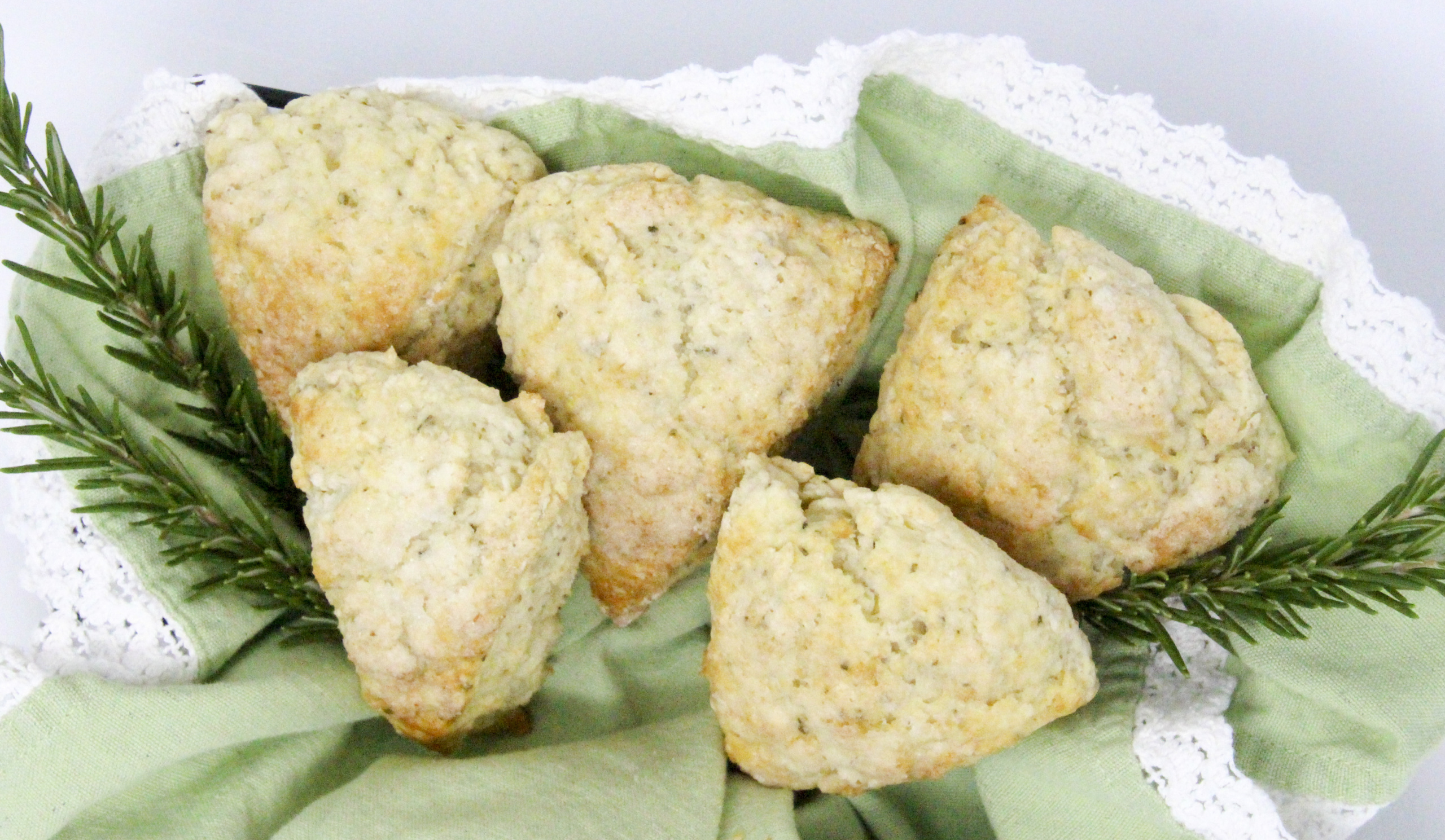 Amazon Synopsis
Ever since meeting the wary owners of an antique shop opening across the street, Robbie has been scrambling to manage weird incidences plaguing her café and country store. Pricey items vanish from shelves without explanation, a fully equipped breakfast food truck starts lingering around the area each morning, and loyal diners mysteriously fall ill. When an elderly man dies after devouring an omelet packed with poisonous mushrooms, Robbie must temporarily close down Pans 'N Pancakes and search for the killer with a real zest for running her out of business—or else.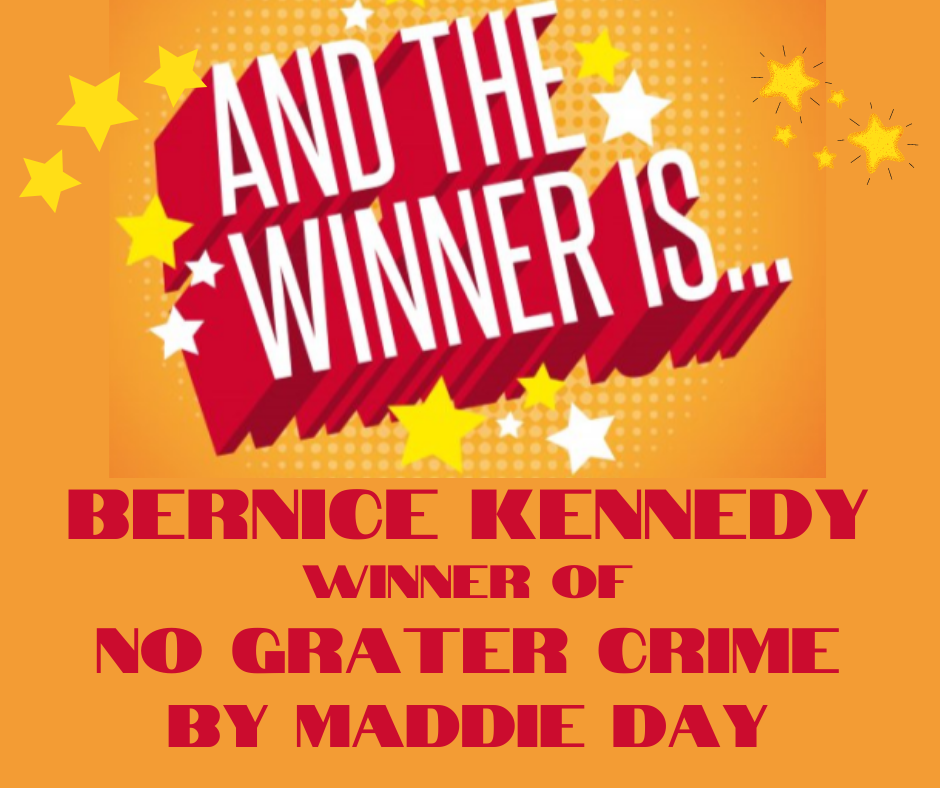 A special thanks to Maddie Day for providing one lucky winner with a print copy of NO GRATER CRIME. Giveaway is limited to U.S. residents. Contest ends Wednesday, September 1 , 2021 at 11:59 pm PST. Please use the Rafflecopter box located below to enter. The winner will be announced on this page and on Cinnamon & Sugar's Facebook page, as well as notified by email (so check your spam folder!)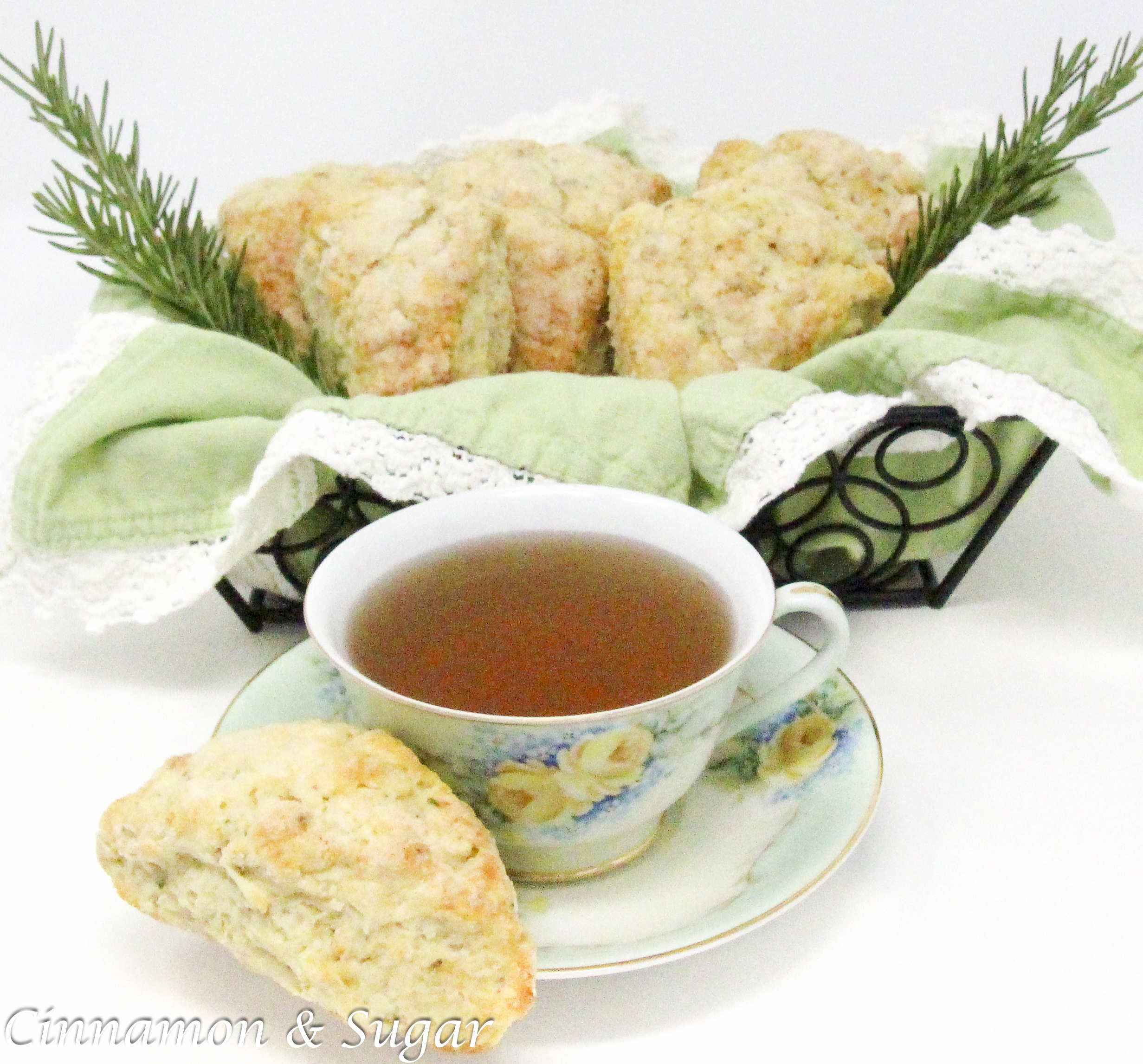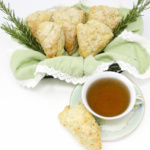 Lemon Rosemary Scones
Ingredients
2

cups

unbleached white flour, sifted

1

tablespoon

baking powder

3

tablespoons

sugar, plus more for sprinkling

1/2

teaspoon

salt

4

tablespoons

cold butter, cut into small cubes

1

tablespoon

rosemary, finely minced

Zest of one lemon

3/4

cup

buttermilk

1

egg, lightly beaten

2

tablespoons

milk
Optional Glaze
Zest of half a lemon

1

teaspoon

lemon juice

1

teaspoon

rosemary, finely minced

1

teaspoon

milk

1

cup

icing sugar
Instructions
Preheat the oven to 410 degrees (F). Line a large cookie sheet with parchment paper.

In a food processor, add the flour, baking powder, sugar, and salt. Pulse until combined.

Spread the butter on top of the dry ingredients. Pulse until the mixture resembles fine crumbs.

Add the rosemary and lemon zest and pulse until combined. Transfer to a large bowl.

Add the buttermilk and egg over the flour mixture and stir, using a rubber spatula, until just combined.

Flour a work surface and transfer the dough on it. Knead for 1 minute.

Using your hands, pat the dough into a circle and cut into wedges. Arrange scones in a single layer on the prepared cookie sheet.

Brush tops with milk, then sprinkle with sugar.

Bake until tops are golden brown, for 12 - 15 minutes. Let scones cool completely.
Optional Glaze
Omit brushing the tops with milk and sprinkling with sugar.

Whisk together lemon zest and juice, rosemary and milk. Gradually add the icing sugar until the desired consistency is reached.

Drizzle the glaze on the completely cooled scones and serve.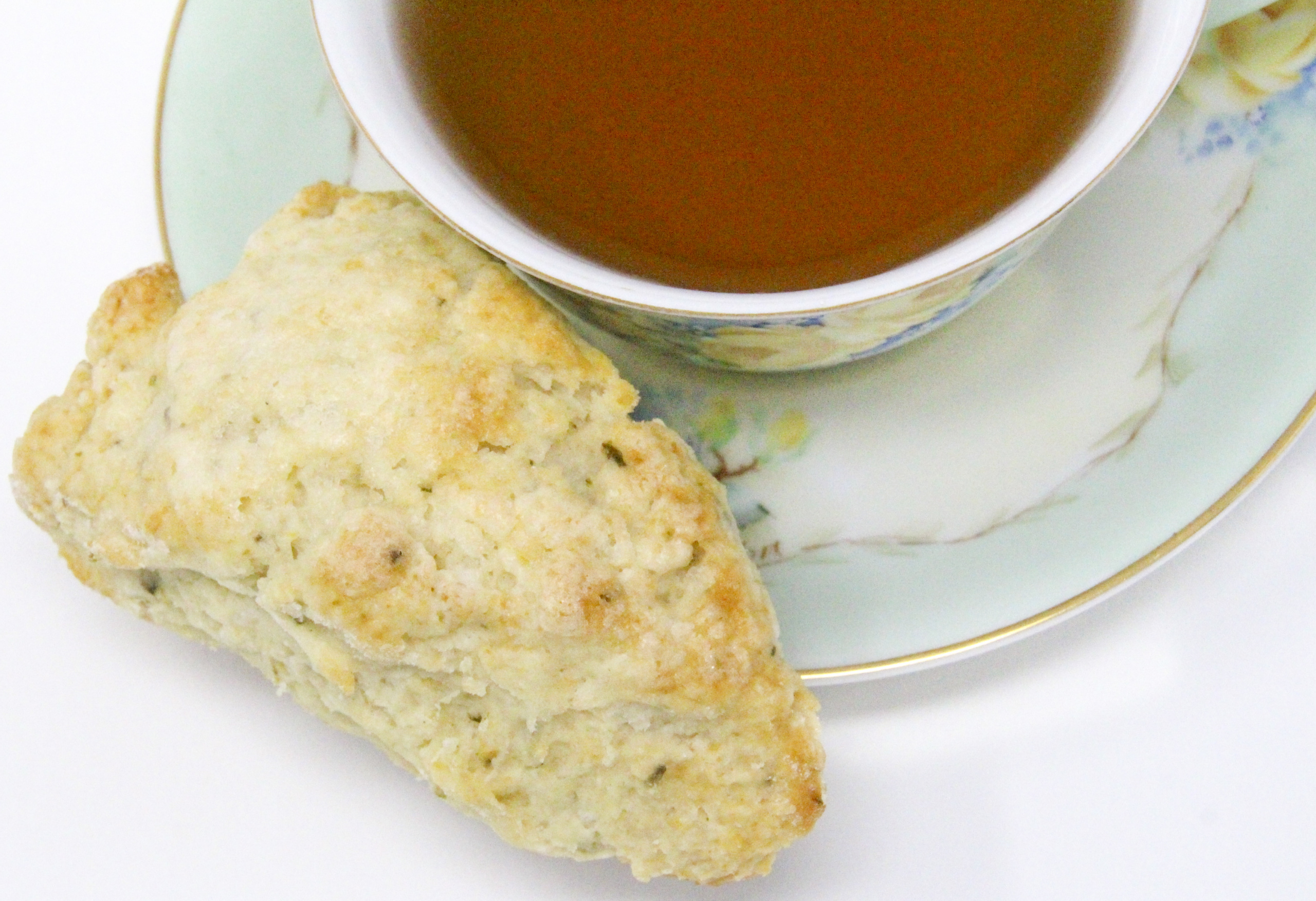 Pin to Pinterest: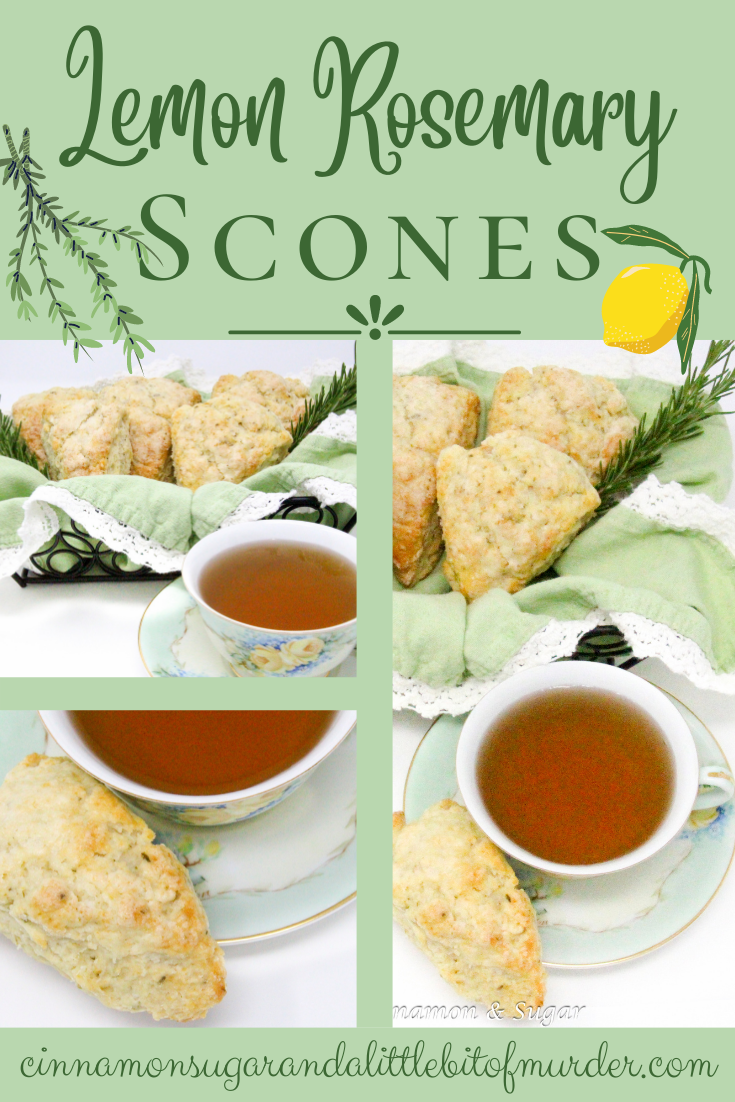 I was provided with an advance copy. All thoughts and opinions are my own.