THE HIDDEN CORPSE is the second book in the Food Blogger Mystery series by Debra Sennefelder. I love protagonist, Hope Early, and her blog, Hope at Home, and the way the author includes a peek into Hope's recipe development and food photography sessions. It adds a layer of authenticity to the story. Ms. Sennefelder weaves together a tight plot that includes arson, a missing wife, a double murder, and small-town corruption. She also brings to light the heartbreaking dilemma that the elderly often face: memory decline and potential loss of independence. It adds an emotional element that is sometimes missing from mysteries. There were enough clues sprinkled throughout Hope's sleuthing, but I still couldn't guess who the murderer was.
Even though this is the second book in the series, it is easily read as a standalone. There's just enough backstory included so the reader feels like they have an understanding of the characters. I felt that the author has gained experience since her first release and it shows in the way the plot of THE HIDDEN CORPSE flows at an even pace. It pulled me in and kept me reading to find out what happens next. With a satisfying, nail-biting, reveal that had me on the edge of my seat, I was grateful the author ended the book with a heartwarming scene.
Hope is frequently trying out new recipes for her food blog along with baking cookies to sweeten up suspects. Ms. Sennefelder has included several recipes at the back of the book and they all sound scrumptious! When my granddaughter's lemon tree produced a bumper crop of citrus earlier this year, I couldn't pass up the opportunity to make the author's Ricotta Lemon Cookies. These lemony, cake-like cookies are super moist, thanks to the ricotta cheese and the icing brings an extra bite of tart and sweet flavor to the treat. These cookies are like eating a bite of sunshine and summer!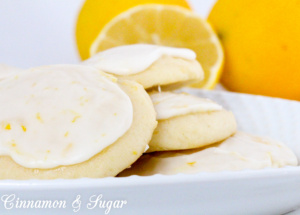 Amazon Synopsis
Former reality TV baking show contestant and recent divorcée Hope Early is trying to find her recipe for success as a food blogger—but murder keeps getting in the mix . . .

When Hope's elderly neighbor perishes in a home fire, she can't help but feel somewhat responsible. Only the day before, Peggy Olson had called her over, having burned a pot on the stove while she was sleeping and filling the house with smoke. In fact, she couldn't even remember cooking. Clearly, it was dangerous for the woman to live alone.

But it turns out she wasn't alone. When a second body is discovered in the basement of the burned house, suddenly what appeared to be a tragic accident is beginning to look like premeditated murder. As rumors spread like wildfire, Hope is determined to sort out the facts and smoke out a killer, but she might be jumping from the frying pan straight into the fire . . .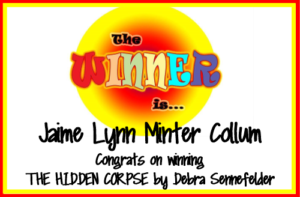 A special thanks to Debra Sennefelder for providing a winner with a print copy of THE HIDDEN CORPSE. Contest ends Sunday, March 31, 2019 at 11:59 pm PST and is limited to U.S. residents. Please use the Rafflecopter box located below to enter. The winner will be announced on this page and on Cinnamon & Sugar's Facebook page, as well as notified by email (so check your spam folder!)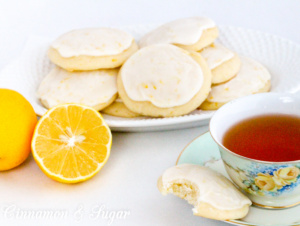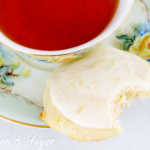 Lemon Ricotta Cookies
Posted by Hope Early: I'm in love with the brightness lemons bring to any dish but when you make it a central part of a cookie and add in a sweet and tangy glaze you've baked an irresistible cookie that is delightful year-round.
Ingredients
For the cookies:
2

cups

granulated sugar

2

lemons, zested

2-1/2

cups

all-purpose flour

1

teaspoon

baking powder

1

teaspoon

salt

1/2

cup

(1 stick) unsalted butter, softened

2

large eggs

1

(15-ounce) container whole milk ricotta cheese

3

tablespoons

lemon juice, freshly squeezed
For the glaze:
1-1/2

cups

confectioners' sugar, sifted

3

tablespoons

lemon juice, freshly squeezed

1

lemon, zested
Instructions
For the cookies:
Preheat oven to 375 degrees (F).

Line baking sheets with silicone mats or parchment paper.

In a medium bowl, combine sugar and lemon zest until the lemon sugar is fragrant. Set mixture aside.

Cream together the butter and lemon sugar with an electric mixer until light and fluffy, about 3 - 5 minutes.

Reduce the speed of the mixer and add in the eggs, one at a time until fully incorporated. Add in the ricotta cheese and lemon juice and mix until well combined.

Gradually add the dry ingredients until just combined, being careful not to overmix.

Scoop the dough, about 2 tablespoons for each cookie, onto prepared baking sheets.

Bake for 13 - 15 minutes, until slightly golden at the edges. Remove from oven and leave on baking sheet just long enough for cookies to set up before moving to cooling rack.

When cookies are completely cooled, drizzle with lemon glaze.
For the glaze:
In a medium bowl, combine the powdered sugar, lemon juice, and lemon zest. Whisk until smooth. Dip the top of each cookie into the glaze and then place the cookies on rack or wax paper. Glaze will harden.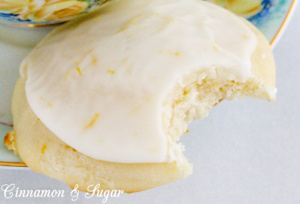 Pin to Pinterest: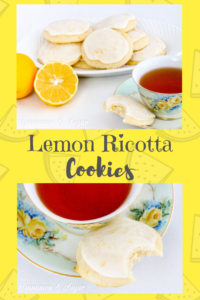 If you receive my blog post via email you will need to visit my website to view the video.
I was provided an advance copy with the hopes I would review. All thoughts and opinions are my own.