MURDER AT THE CHRISTMAS COOKIE BAKE-OFF, the second book in the Beacon Bakeshop Mysteries by Darci Hannah, is another stellar addition to a yummy series! From the scrumptious and inviting cover, to the heart-felt and tender dedication and acknowledgements, to the enchanting Christmas theme, to the delectable Christmas cookie bake-off event, I didn't want to put the book down until I'd read the very last word. Infused with the spirit of Christmas and a hint of a lighthouse ghost resident, Ms. Hannah brings the magical holiday season to life. With a strong descriptive voice, the reader will feel like they are experiencing the town festivities and the cookie bake-off right alongside protagonist, Lindsey Bakewell, owner of the Beacon Bakeshop in Beacon Harbor, Michigan. With humor sprinkled throughout, Lindsey and her comedic sidekick, Kennedy, provide entertaining repartee which made me feel like I'd like to be a part of their circle of friends. Other supporting characters are just as well-developed and I like that relationships are progressing and changing with each book.
Despite Christmas cheer taking over the town, someone is intent on playing Scrooge and ruining the festivities for everyone. Could it be the egotistical celebrity chef brought into town to judge the cookie competition? Or could one of the contestants be behind the theft of Lindsey's signature cookies? When a judge is found dead, beneath mistletoe and covered in crumbs from Lindsey's cookies, fingers point at Lindsey being the culprit. I greatly enjoyed that Lindsey isn't a lone ranger in trying to solve the murder. Assisting Lindsey is her ex-special forces boyfriend, Rory, her best friend, Kennedy, her parents, and a mysterious elderly woman who swept into town to help Lindsey and her bakeshop. Clues were sprinkled around like cookie crumbs and there were several viable suspects to keep the reader guessing. Twists and turns kept me on my toes yet it was still a surprise at the final reveal. With a heartwarming ending, I'll be savoring this story throughout the holiday season.
With a Cookie Bake-Off mentioned in the title you can be sure that there are cookies galore mentioned throughout the book. And trust me, there are so many swoon-worthy cookies! Many thanks to Ms. Hannah for indulging the reader by including several Christmas cookie recipes at the back of the book, including one no-bake cookie. With so many choices it was hard to decide on trying just one cookie recipe, but, in the end, I decided on Lindsey's Signature Lemon-Ginger Sandwich Cookies first. While sandwich cookies are more work than typical cookies, the ending result is pure perfection! A bit crunchy on the edges and soft (and sweet) on the inside, these cookies have a pleasing texture. The unique combination of lemon and ginger is heavenly and a refreshing change from chocolate and heavily spiced Christmas cookies. And while the recipe says the cookies will last one month in the refrigerator, these were so delicious they barely lasted three days in my household. These will become a go-to cookie for special occasions for certain!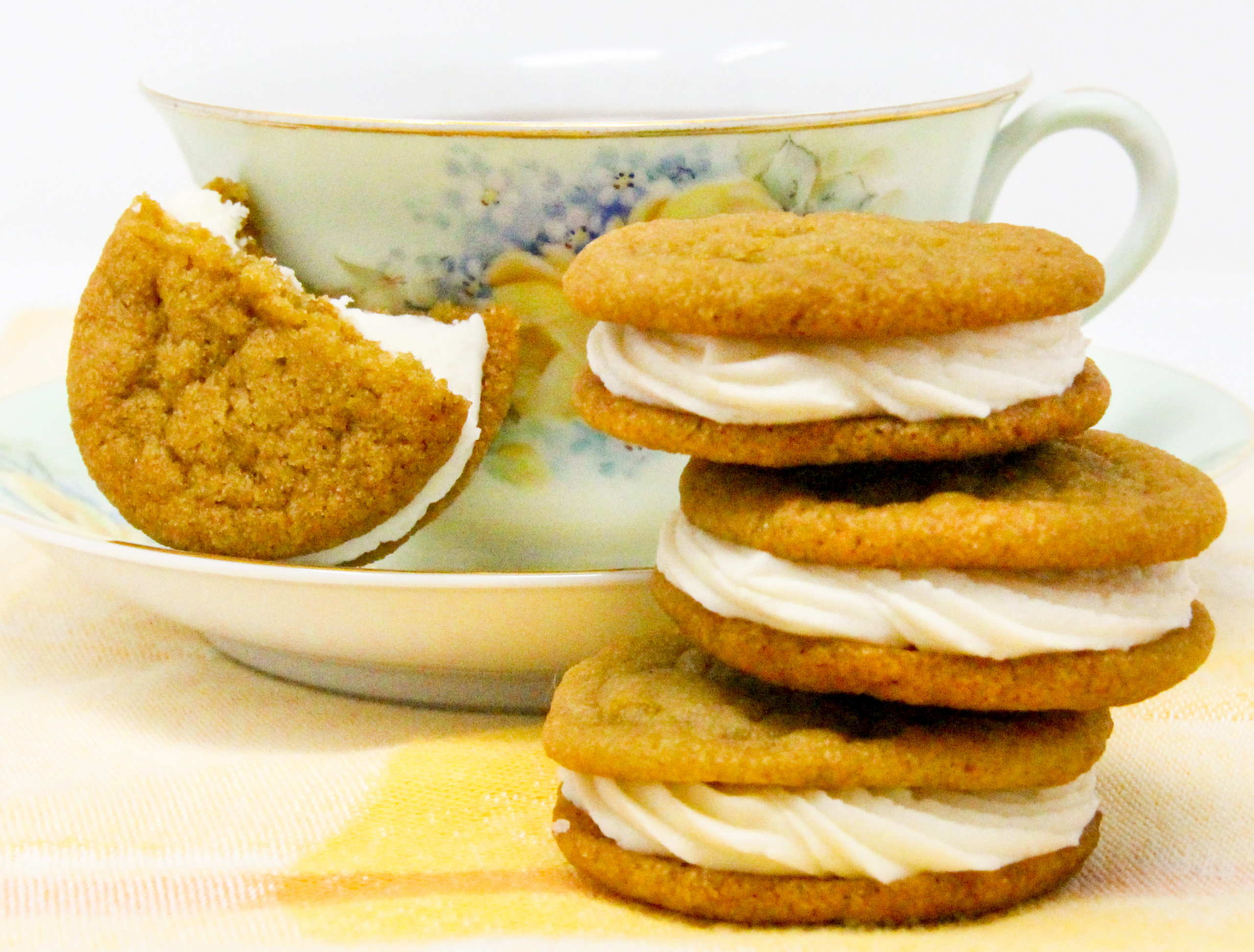 Amazon Synopsis
Tucked away inside an old lighthouse in Beacon Harbor, Michigan, bakeshop café owner Lindsey Bakewellis ready to make her first Christmas in town shine bright. But her merry plans crumble fast when murder appears under the mistletoe . . .

With the spirit of the holidays wafting through the Beacon Bakeshop, Lindsey thinks she has the recipe for the sweetest Christmas ever—winning the town-wide cookie bake-off. Unfortunately, striving for a picture-perfect December in Beacon Harbor is a lot like biting into stale shortbread. Low on staff and bombarded by visits from family, Lindsey can barely meet demands at work, let alone summon the confidence to face fierce competition . . .
Self-appointed Christmas know-it-all Felicity Stewart is determined to take the top spot in the bake‑off, and she's not afraid to dump a little coal in everyone's stocking to do it. Just as the competition heats up, everything falls apart when the judge is found dead—and covered in crumbs from Lindsey's signature cookie!
Solving a murder was never on Lindsey's wish list. But with her reputation on the line during the happiest time of the year, she'll need to bring her best talents to the table in order to sift out the true Christmas Cookie culprit.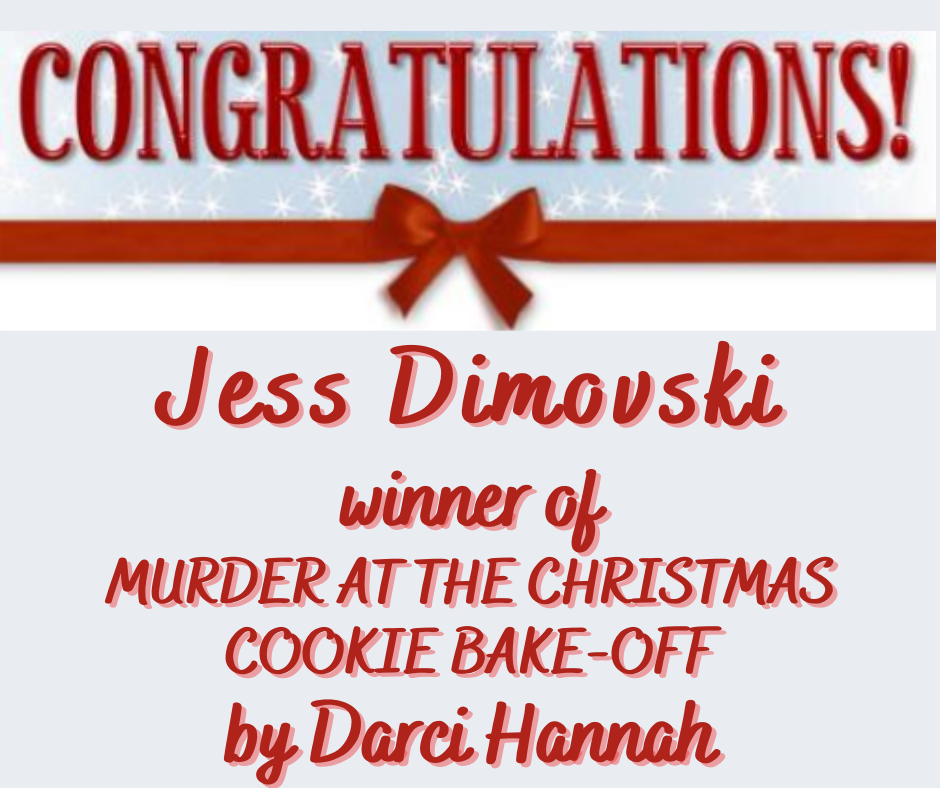 A special thanks to Darci Hannah for providing one lucky winner with a print copy of MURDER AT THE CHRISTMAS COOKIE BAKE-OFF. Giveaway is limited to U.S. residents. Contest ends Sunday, October 10, 2021 at 11:59 pm PST. Please use the Rafflecopter box located below to enter. The winner will be announced on this page and on Cinnamon & Sugar's Facebook page, as well as notified by email (so check your spam folder!)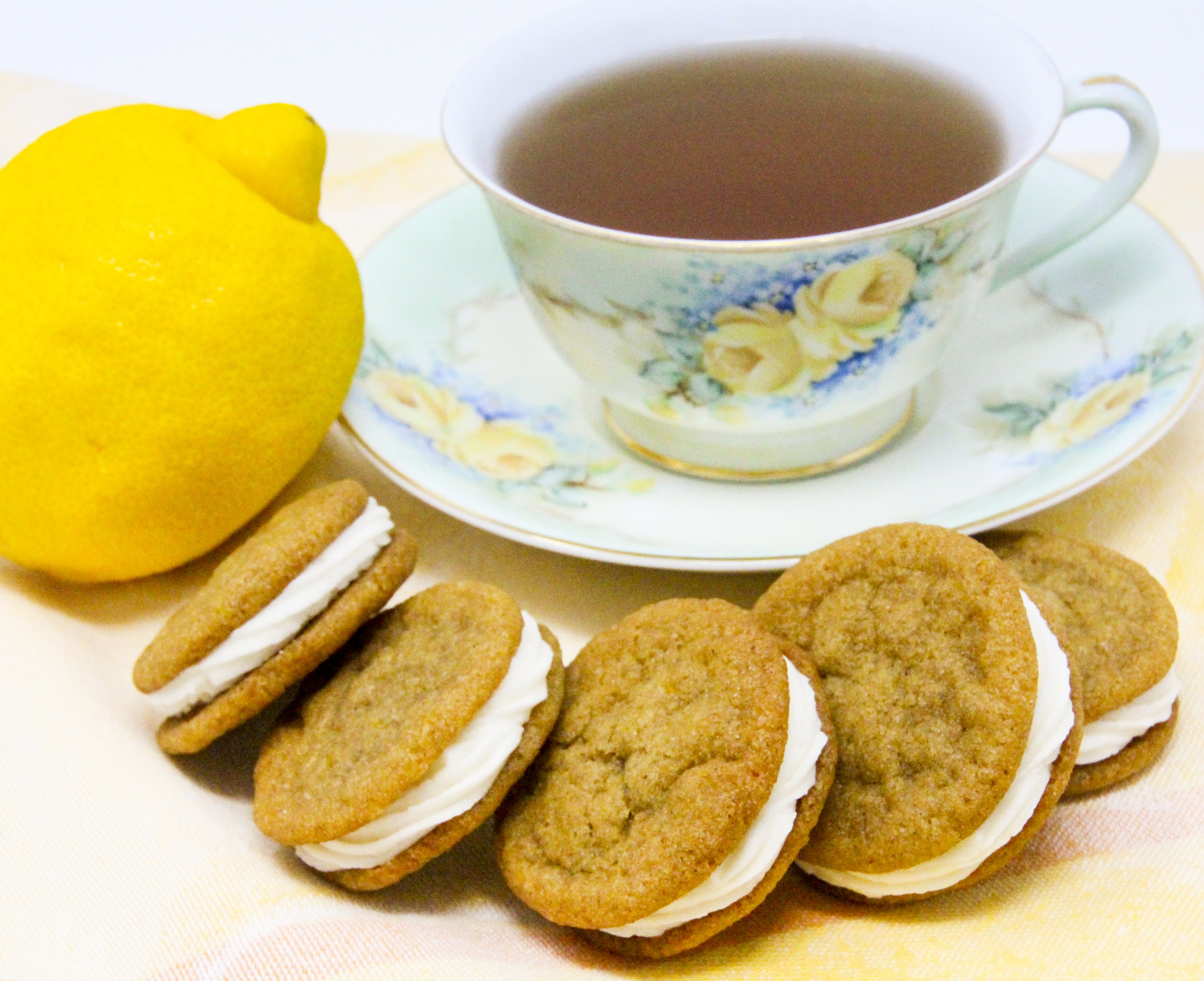 Lindsey's Signature Lemon-Ginger Sandwich Cookies
Makes 40 1-1/2-inch sandwich cookies
Ingredients
For the dough:
3/4

cup

sugar

1/2

cup

(1 stick) cold, unsalted butter

1

tablespoon

molasses

1/2

teaspoon

baking soda

1-1/2

teaspoons

ground ginger

1/2

teaspoon

ground cinnamon

1/4

teaspoon

ground nutmeg

1/8

teaspoon

kosher salt

1

tablespoon

lemon zest (from fresh lemon)

1-1/3

cups

all-purpose flour

2

tablespoons

heavy cream
For the filling:
1-1/4

cup

powdered sugar

1/3

cup

butter

1

tablespoon

fresh lemon juice

1

teaspoon

pure lemon extract

1/4

teaspoon

kosher salt
Instructions
For the dough:
Preheat oven to 350 degrees (F), place rack in the middle position. Line baking sheets with parchment paper.

In the bowl of an electric mixer, combine sugar, butter, molasses, baking soda, ginger, cinnamon, nutmeg, salt, and lemon zest. Mix on low speed for 1 minute, then increase the speed to medium and beat for 5 minutes, until butter mixture is soft and light.

Reduce speed to low and add flour and cream. Mix until a nice dough is formed.

Using a teaspoon, scoop rounded portions, dividing dough roughly into 40 equal portions. Cut each portion in half and roll between your hands until smooth. The dough balls will look tiny, but they will spread as they bake.

Arrange on parchment-lined baking sheets, leaving 1-1/2 inch spaces between each.

Bake until cookies are golden brown and firm around the edges, about 7 - 10 minutes. Cool to room temperature.
For the filling:
In the bowl of a stand mixer, combine powdered sugar, butter, lemon juice, lemon extract, and salt. Beat until soft and fluffy, about 5 minutes. If frosting is too soft, add additional powdered sugar, 1 tablespoon at a time, until desired consistency is reached.

Transfer filling to a pastry bag fitted with a 1/2-inch pastry tip. (If you don't have a pastry bag, you can use a gallon-sized zip-lock bag and cut one of the bottom corners off, enough to make a 1/2-inch hole.)

Since the cookies will be slightly different sizes, match them up in pairs as best as you can. Flip one of the cookies over, pipe a heaping teaspoon of filling in the center, and sandwich with the matching cookie.

Cookies can be stored in an airtight container in the refrigerator for up to a month.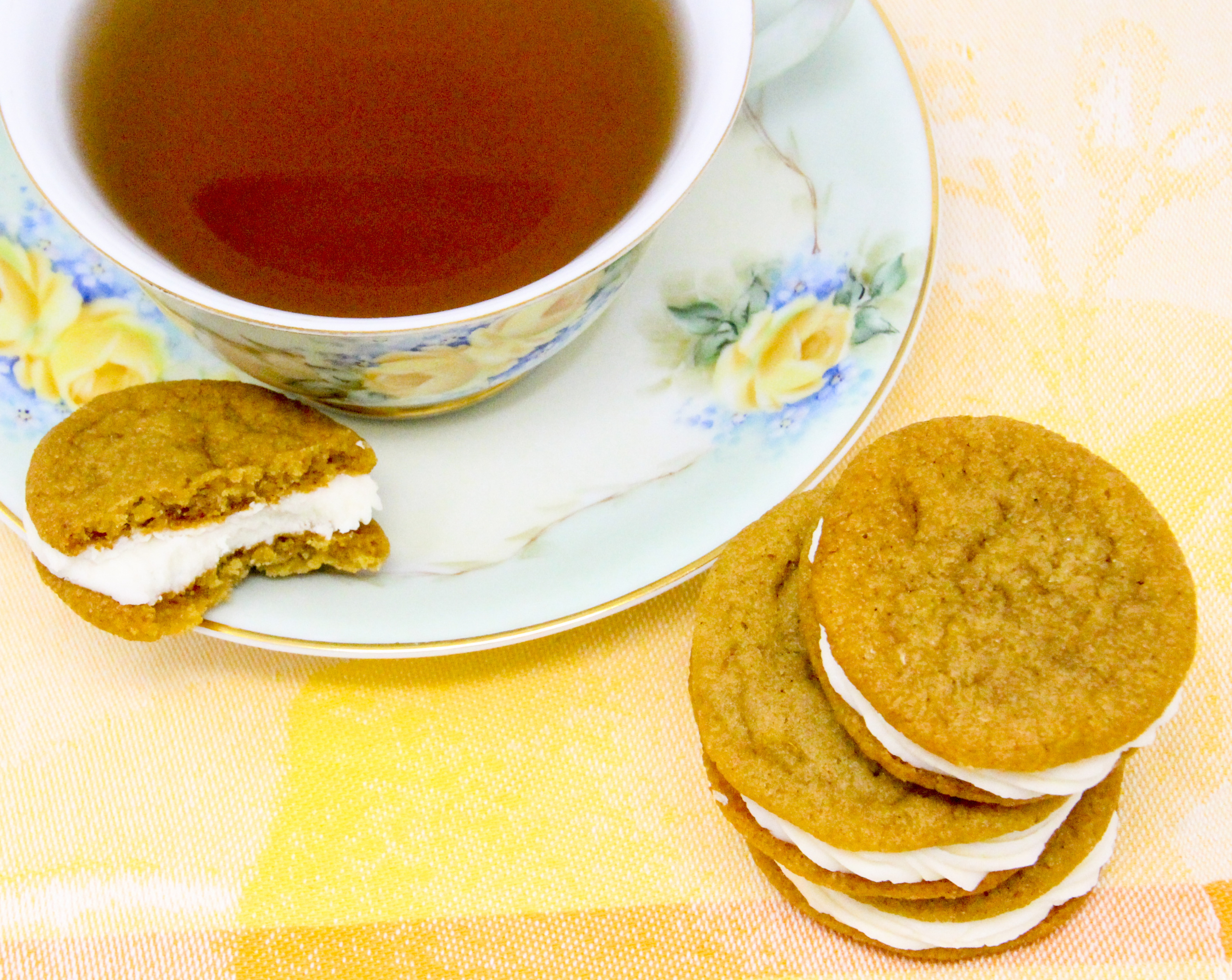 Pin to Pinterest: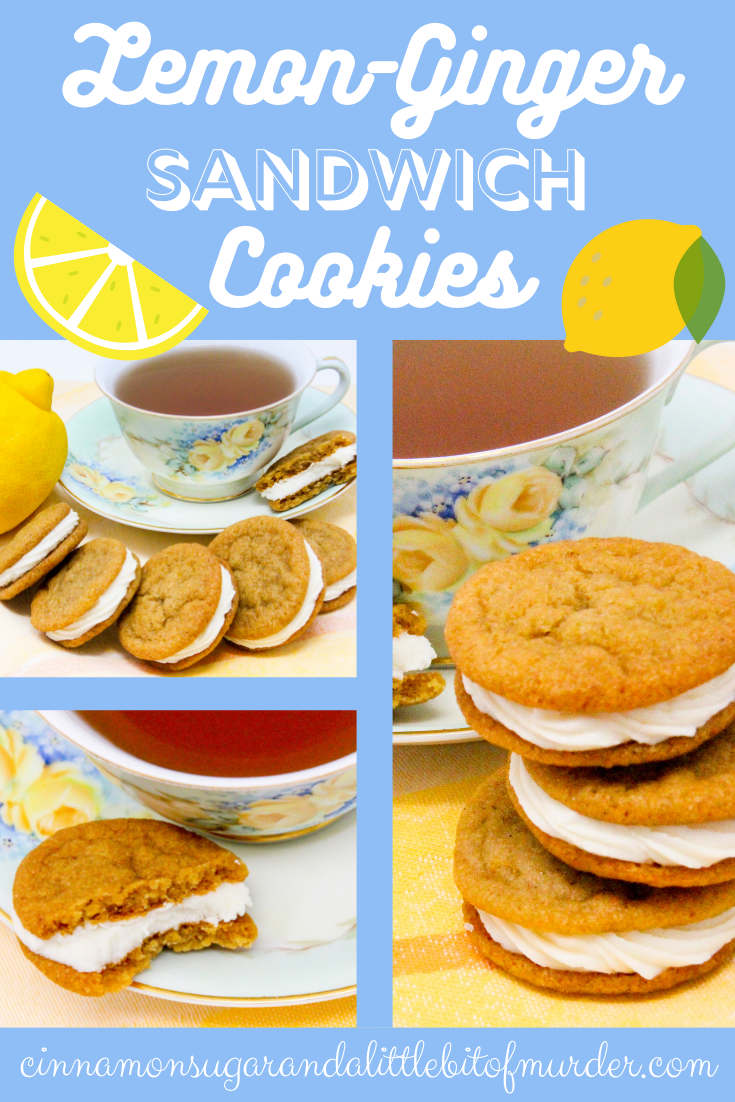 I was provided with an advance copy. All thoughts and opinions are my own.