A MATTER OF HIVE AND DEATH is the second book in the Oregon Honeycomb Mysteries by Nancy Coco. While it's the first book I've read in the series (much to my chagrin) I easily picked up the necessary backstory and characters without feeling lost. I'll be reading the first book right away to catch up with the charming protagonist, Wren Johnson, and her delightful Let It Bee shop set along the Oregon coast. Ms. Coco uses the educational backdrop of the plight of honey bees and what their destruction can do to our environment and food sources, for the murder mystery. I adored that Wren's shop has a glass-walled working bee hive to educate visitors. I had the opportunity to see one on vacation long ago and was fascinated by the industrious bees. Wren is heartbroken when she arrives at a local farm to find the beekeeper murdered and several of his hives vandalized. The author's descriptive voice brought the sound of the angry, swarming bees and the panic of those trying to rescue the downed man to life. Her attention to detail made me feel like I was right there throughout the story.
When another local beekeeper, and a friend of Wren's, becomes the main suspect, she can't help but try to find the culprits who have been destroying hives up and down the Oregon coast. Her investigation brings her into contact with quirky characters attending the annual UFO festival, to conspiracy theorists, and Bigfoot enthusiasts, providing a swarm of suspects. Ms. Coco also introduces the most unique of crimes, which is both eye-opening and thought-provoking for our modern times. It is obvious she's done her research and she expertly weaves it into the tightly plotted mystery, right through to the edge-of-your-seat reveal.
In addition to a complex, well-written mystery, the author has created a cast of characters that will bring readers back for each new book. Wren is one of those people who I'd like to become friends with, and spend hours in her shop trying all of her products. Wren's Havana brown cat, Everett, and her quirky Aunt Eloise, bring some lighthearted humor to the story as well as a sounding board for her investigation. Her good friend and employee, Porsche, is a great sidekick, and I admired the way she juggles being a mother to two young sons, working at Let It Bee, and helping in the investigation.
I was delighted to find that not only are there honey-based recipes sprinkled throughout the book, but there are also tips using honey for a variety of beauty and health conditions. I marked a few that I'll be trying out. I was also drawn to her recipe for Honey Peanut Butter Cookies. Using half honey and half sugar for the sweetness, these tasty cookies are crisp on the outside and chewy on the inside. In my family, it's the perfect combination!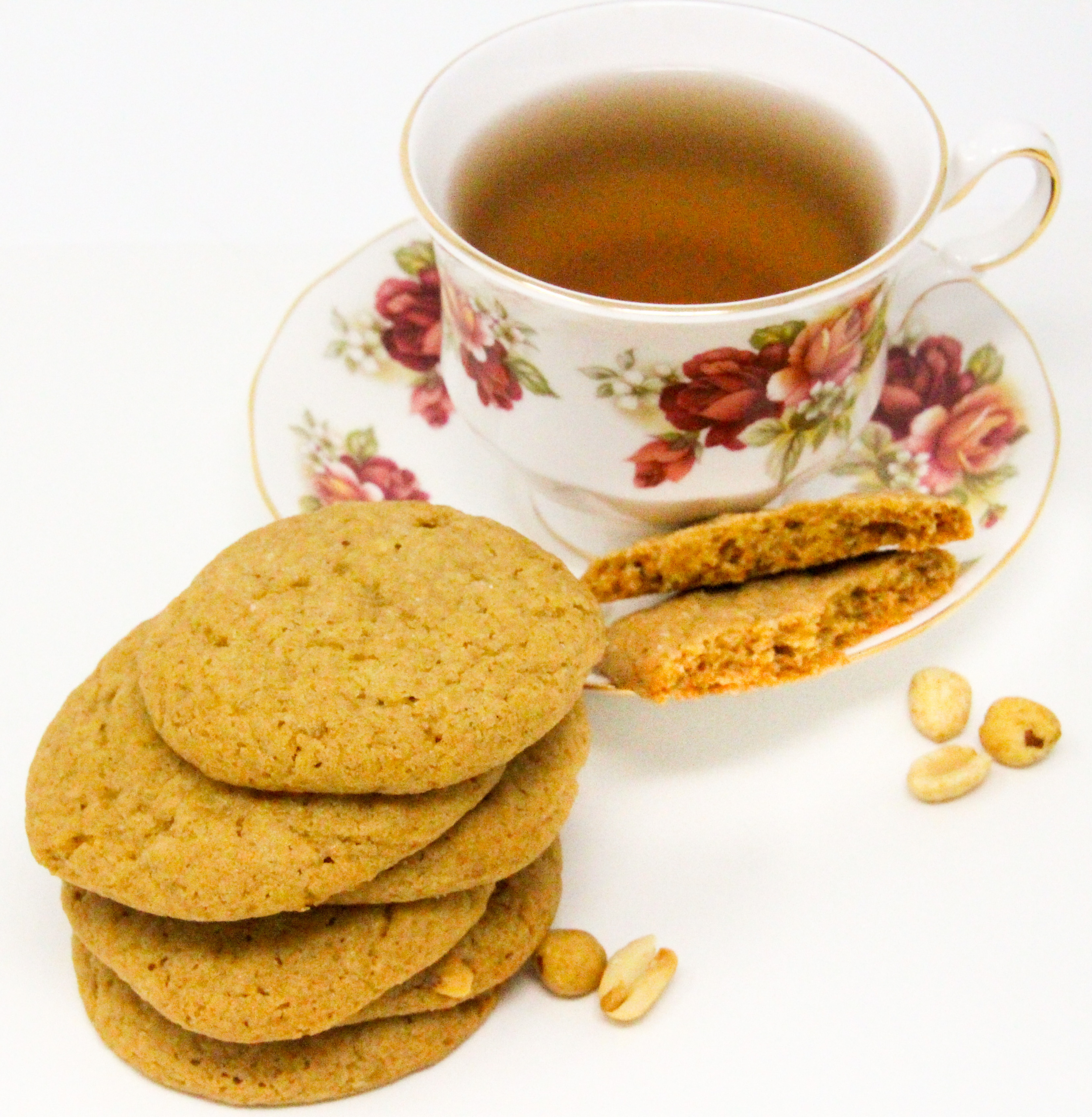 Amazon Synopsis
When a bee wrangler is bludgeoned, Let It Bee honey shop owner Wren Johnson makes it her beeswax to solve the crime . . .
For the picturesque town of Oceanview on the Oregon Coast, May brings blossoming fruit trees and the annual UFO festival. As Aunt Eloise tries out alien costumes on their Havana brown cat Everett, Wren is off to meet with a bee wrangler, her go-to guy for local fruit tree honey.
But when she arrives, Elias Brentwood is lying on the ground amidst destroyed hives and a swarm of angry bees. The bees didn't kill him, a blow to the head did. As blue-eyed Officer Jim Hampton investigates and the town is invaded by its own swarm of conspiracy theorists and crackpots, Wren and Aunt Eloise decide the only way to catch the bee wrangler's killer is to set up a sting.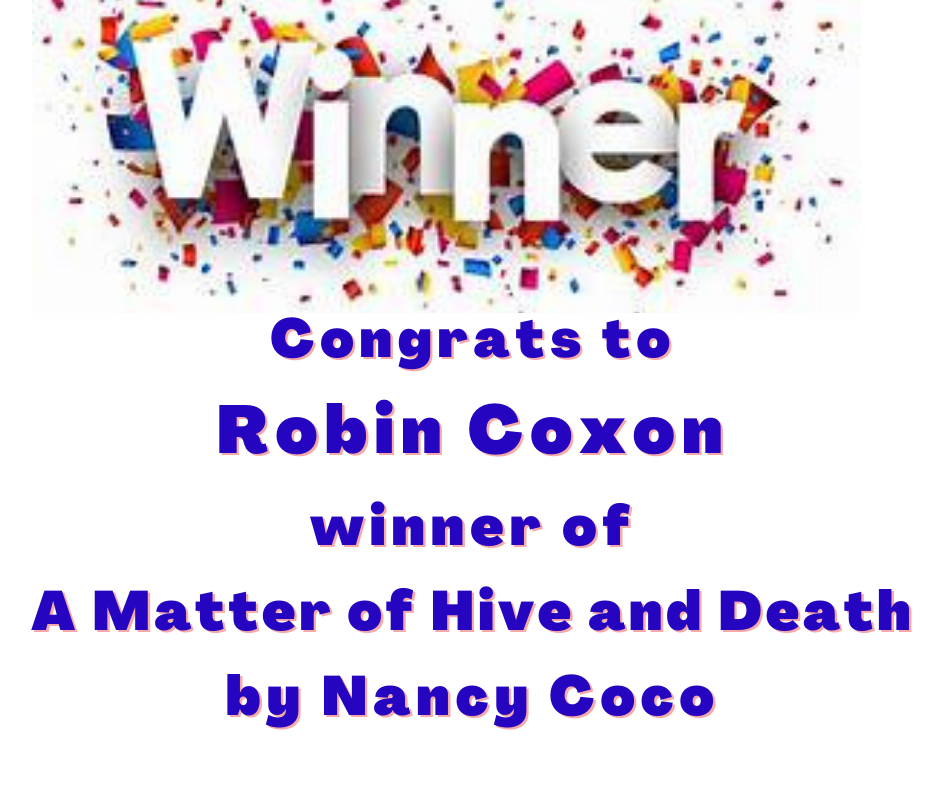 A special thanks to Nancy Coco for providing a print copy of  A MATTER OF HIVE AND DEATH. Contest ends April 17, 2022 at 11:59 pm PST and is limited to U.S. residents only. Please use the Rafflecopter box located below to enter. The winner will be announced on this page and on Cinnamon & Sugar's Facebook page, as well as notified by email (so check your spam folder!)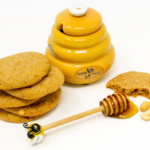 Honey Peanut Butter Cookies
Ingredients
1/2

cup

butter

1/2

cup

peanut butter

1/2

cup

honey

1/2

cup

white sugar

1

egg

1

teaspoon

vanilla

1-1/2

cups

all-purpose flour

3/4

teaspoon

baking soda

1/2

teaspoon

baking powder

1/4

teaspoon

salt

1/4

cup

sugar for topping
Instructions
For a soft cookie, preheat oven to 325 degrees (F). Line a cookie sheet with parchment paper.

In a medium bowl, cream the butter, peanut butter, honey, and sugar. Add the egg and vanilla, stirring until combined.

Add the flour, baking soda, baking powder, and salt. Beat until well-combined.

Roll dough into 1-inch balls and place on prepared cookie sheet, leaving 2 inches between. Place a fork, tines flat, in the sugar and then make cross hatch marks on each cookie, dipping the fork in sugar before each cross so the dough doesn't stick to it.

Bake for 15 - 18 minutes. Look for a golden-brown cookie that is crisp on the outside and chewy on the inside. Remove from the cookie sheet and let cool.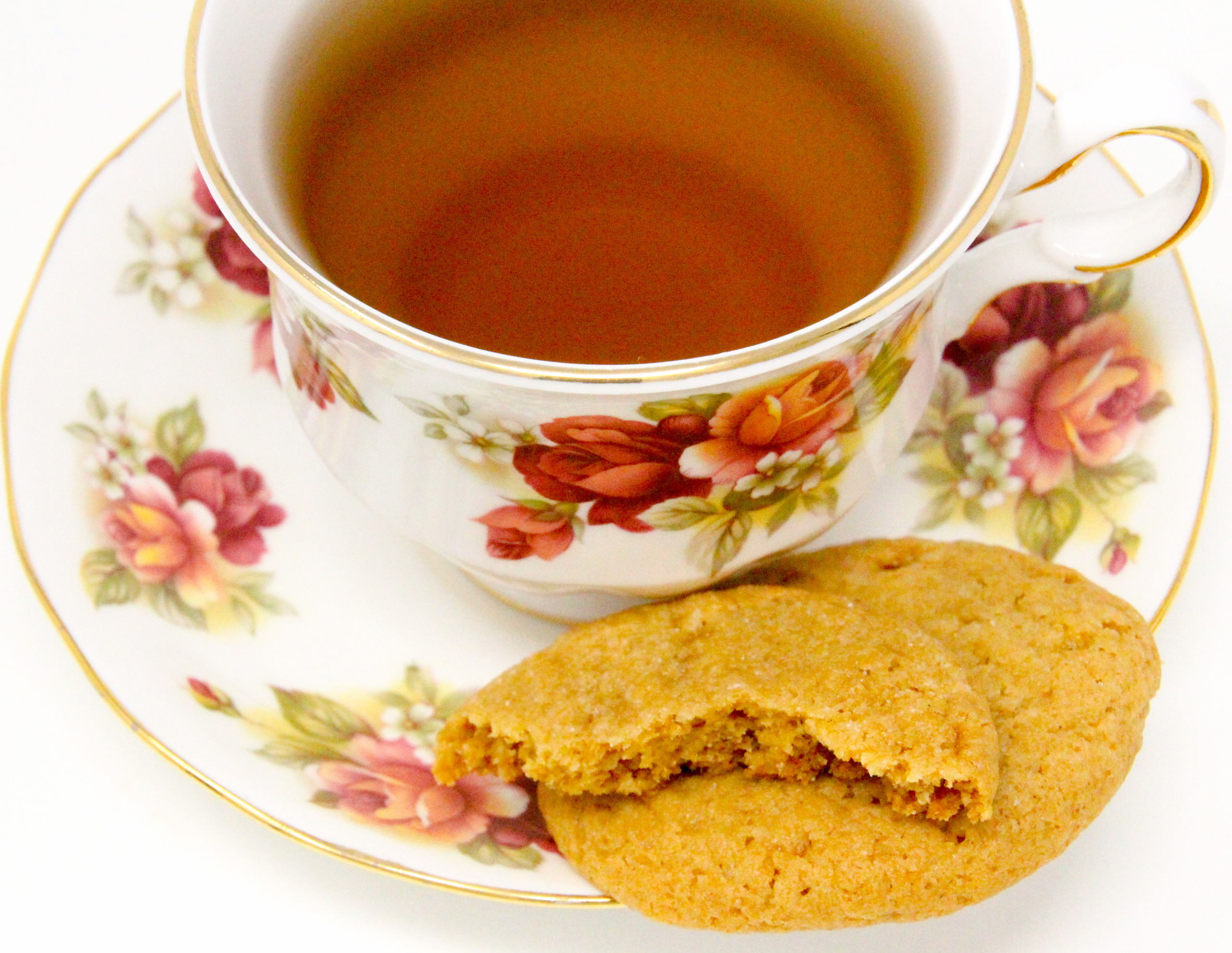 Pin to Pinterest: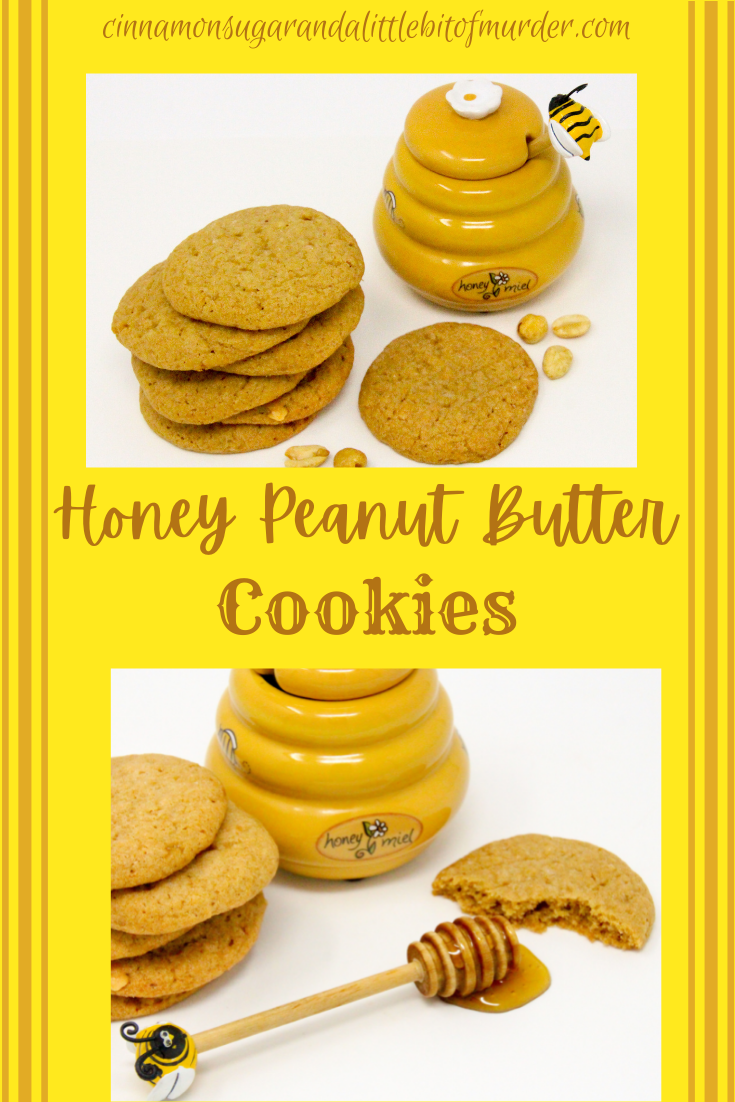 I was provided with an advance copy. All thoughts and opinions are my own.