WORD TO THE WISE, the tenth book in the Library Lover's Mystery series by Jenn McKinlay, weaves in the creepy issue of stalking into a well-plotted mystery. It's always a pleasure sitting down and catching up with the characters in this long-enduring series and this new release didn't disappoint. Protagonist Lindsey Norris is the library director at the Briar Creek Public Library in Connecticut. I so enjoy the interaction she has with her staff, all well-developed characters on their own. Sweet Beth, the children's librarian, brings lighthearted fun to the story and I admire the close friendship she has with Lindsey. It's been rewarding watching the characters grow and develop, especially Mrs. Cole, aka The Lemon.
When the stalker increases his attentions toward Lindsey as she plans her wedding, her friends and co-workers provide support and try to protect her from harm. Ms. McKinlay ups the suspense by portraying the ways people can excuse or dismiss the behavior of stalkers and how it can turn deadly for the victim. Except in this story, the stalker ends up being murdered and Lindsey's fiancé, Mike Sullivan, becomes a suspect. While the perpetrator wasn't difficult to guess, there were some twists that kept the book entertaining and kept me turning pages.
One of the fun events included in each of the books in this series is the library's Crafternoon events: a combination of crafts, book club, and shared food all in one. It's a time for friends, new and old, to come together and forge stronger bonds. I love how Ms. McKinlay includes a book club list of questions for a book the group reads, directions for a craft, and a couple recipes at the back of the book. I decided to make her appetizer recipe for Greek Salad Skewers. Light and refreshing, these mini appetizers are quick to make and provide a fun, healthy way to satisfy guests' appetites before serving a meal. Simple ingredients threaded onto cute bamboo skewers make presentation a snap, and since they can be done ahead of time, frees up your time to spend with friends.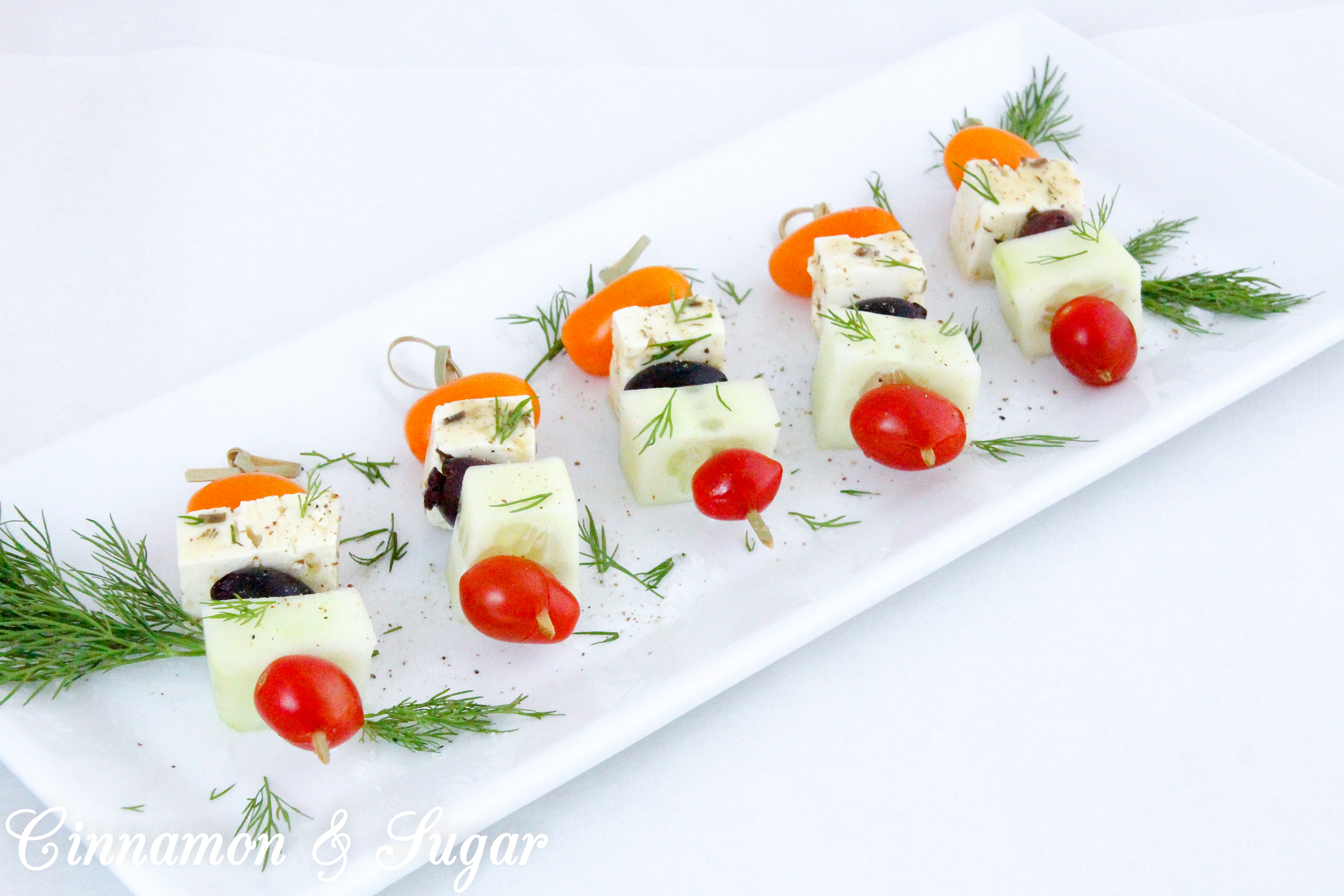 Amazon Synopsis
Lindsey Norris is finally getting married to the man of her dreams–but it's not all roses for Briar Creek's beloved library director, as gardening enthusiast and town newcomer Aaron Grady gives the term "book lover" a whole new meaning. Inappropriate looks and unwelcome late-night visits to Lindsey's house have everyone from the crafternooners to Lindsey's fiancé, Sully, on edge.
When Grady's dead body is found staged outside the library and all the clues point to Sully, Lindsey knows it's up to her to dig through the hidden chapters of Grady's previous life to find the real culprit and clear Sully's name. But becoming a thorn in the killer's side is not without its consequences, and the closer Lindsey gets to the truth, the more determined the murderer is to make her just a footnote.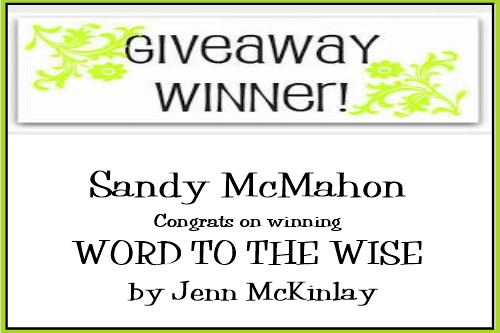 A special thanks to Jenn McKinlay for providing one winner with a hardcover copy of WORD TO THE WISE. Contest ends Sunday, September 22, 2019 at 11:59 pm PST and is limited to U.S. residents. Please use the Rafflecopter box located below to enter. The winner will be announced on this page and on Cinnamon & Sugar's Facebook page, as well as notified by email (so check your spam folder!)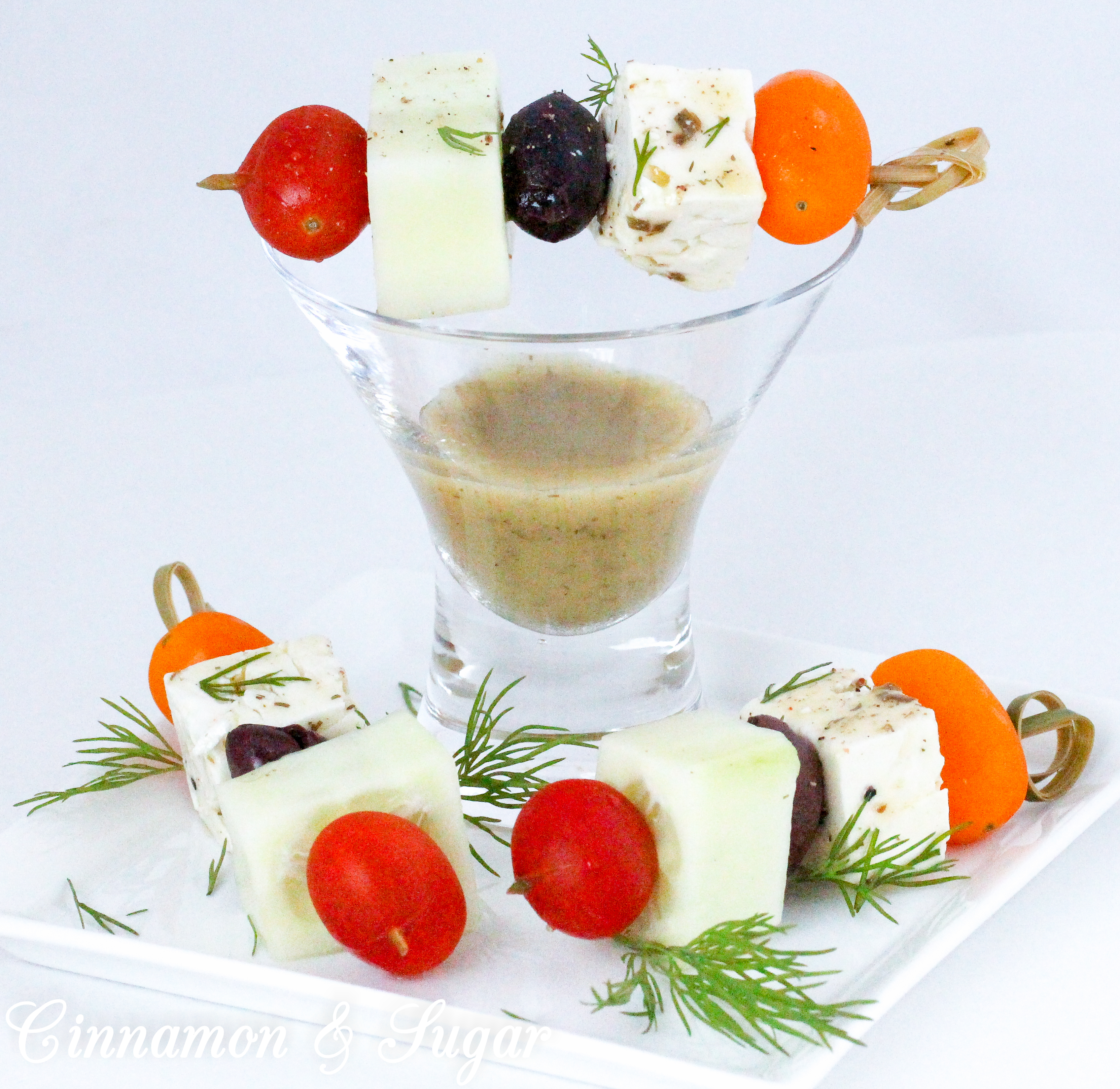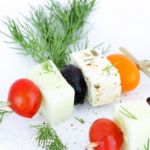 Greek Salad Skewers
Ingredients
1

big block of feta (about 12 ounces), cut into 12 cubes

1

bottle Greek salad dressing

12

pitted Kalamata olives

12

cherry tomatoes

1

cucumber, cut into 12 large cubes

12

6-inch wooden skewers

Flaky sea salt

Freshly ground black pepper

Fresh dill
Instructions
Marinate the feta cubes in the Greek dressing.

Take a skewer and slide on a cube of cheese, a Kalamata olive, a cherry tomato, and a cucumber cube.

Make 12 skewers. Sprinkle with salt, pepper, and dill to taste. Offer extra salad dressing on the side.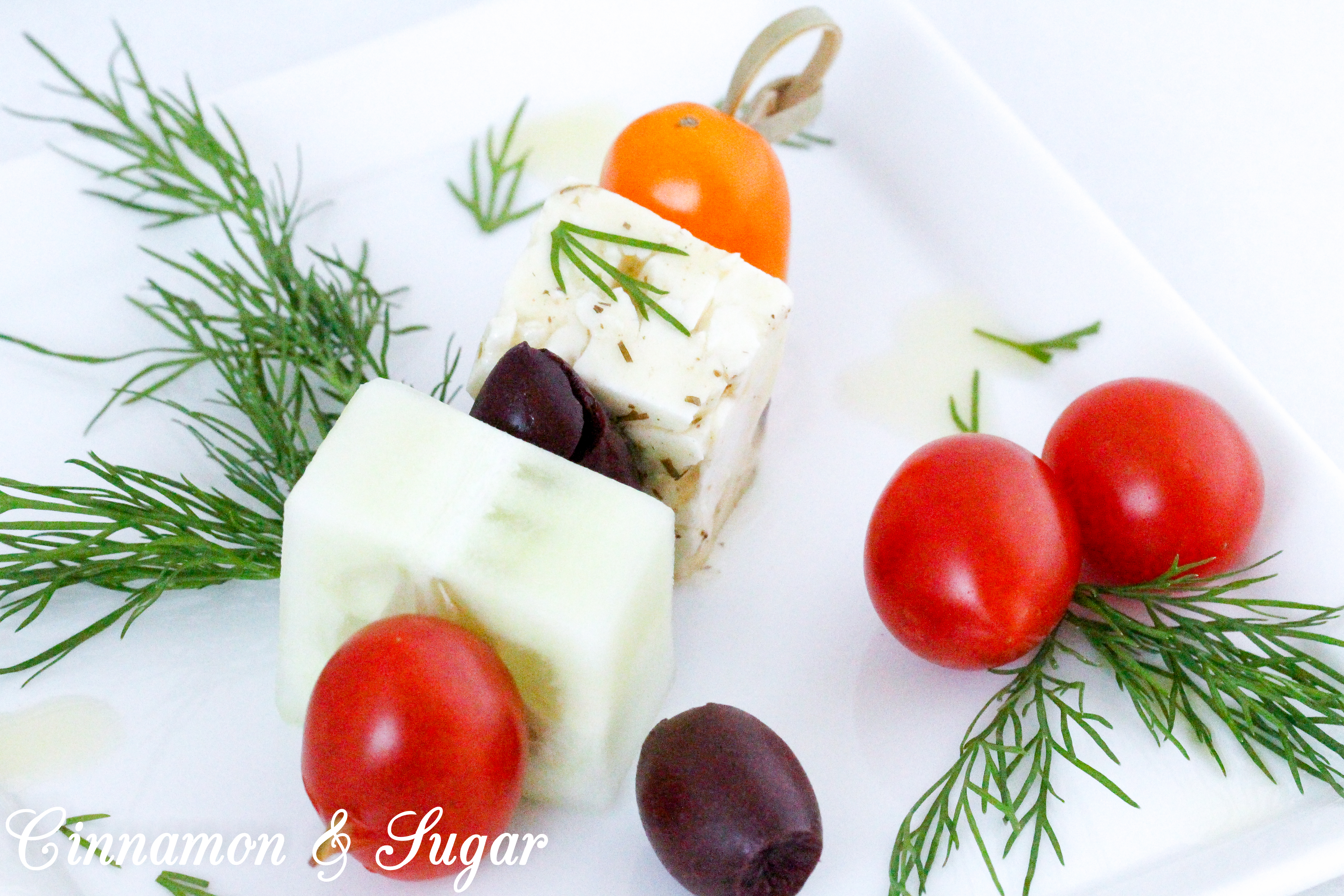 Pin to Pinterest: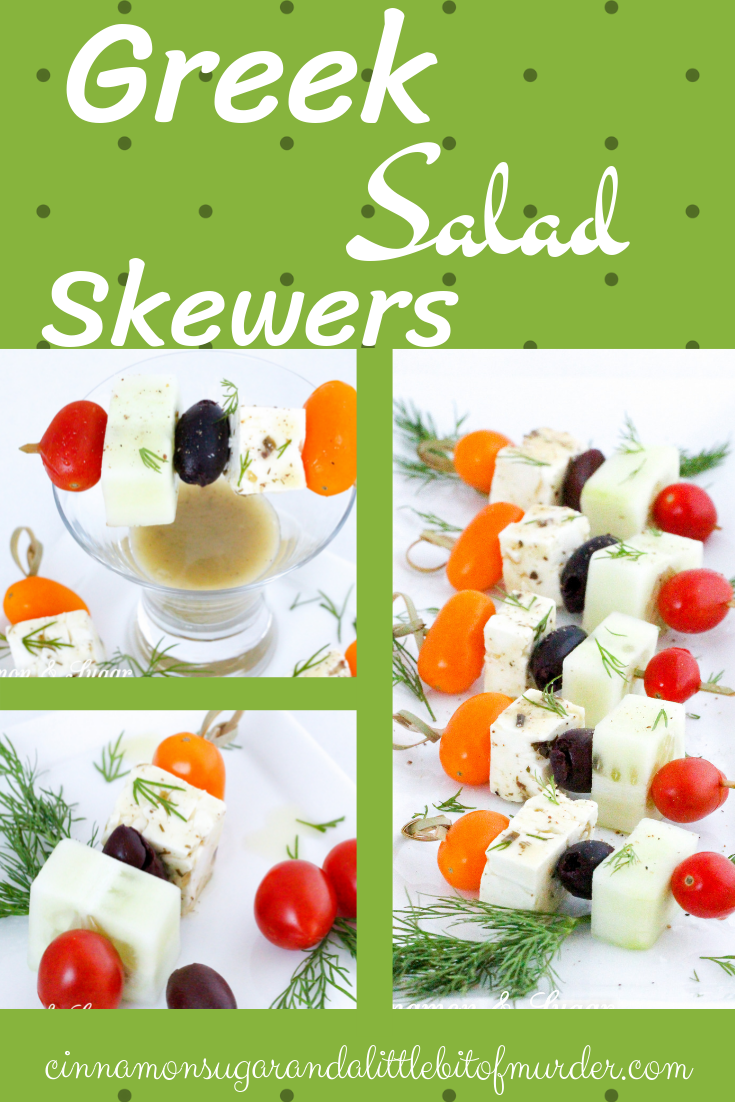 If you receive my blog post via email you will need to visit my website to view the video.
I was provided an advance copy. All thoughts and opinions are my own.