Recipe shared from DESPERATE HOUSEDOGS by Sparkle Abbey.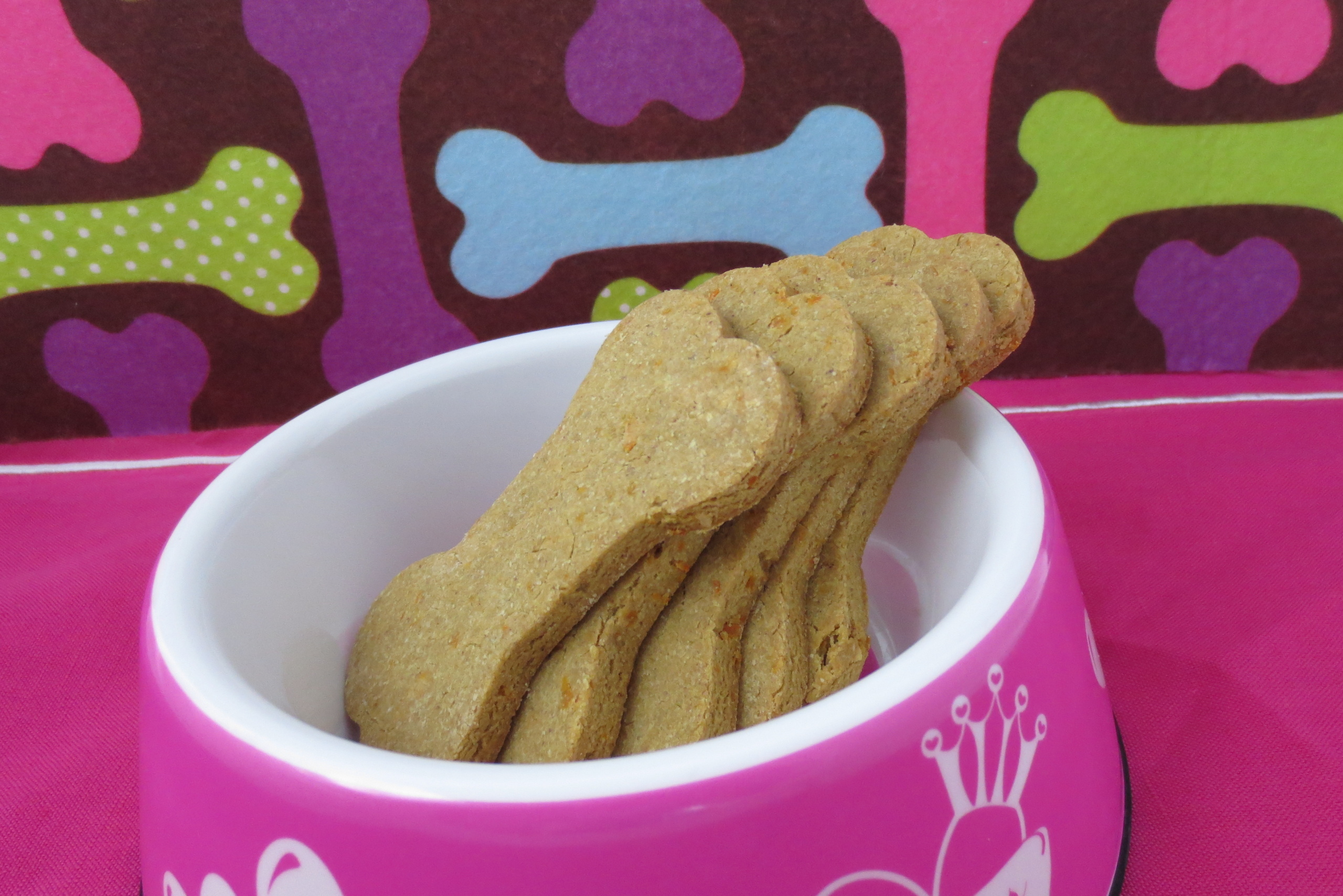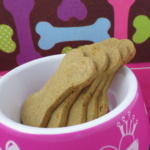 Caro's Good Dog Treats
Tasty, gluten-free treats for your furry friend. Recipe from the Pampered Pet mystery, Desperate Housedogs, by Sparkle Abbey (shared with permission from the authors)
Ingredients
1/2

cup

creamy unsalted peanut butter

1

cup

oat flour

1

cup

brown rice flour (Caro uses organic

1

egg

1

Tablespoon

honey

1/2

cup

finely grated carrot (Dogbert, Caro's dog, loves carrots)
Instructions
First, preheat your oven to 350 degrees Fahrenheit

In a big bowl, combine all the ingredients with just enough water (I used 3-1/2 tablespoons) to make it the consistency of cookie dough.

Once you've got your treat dough all stirred up, put it between pieces of parchment paper and roll it out to about 1/4 inch thickness.

Then cut the dough with a cookie cutter. You can use whatever shape strikes your fancy. Caro often uses dog bone shapes with different sizes.

Next, put them on a regular cookie sheet, lined with parchment paper, and bake them between fifteen an twenty minutes or until they are golden retriever brown.

Let them cool on a wire rack and then put them in an airtight container. You can use store your Caro's Good Dog Treats for about a week (or you can freeze them for later use) but keep an eye on them. There re no preservatives, so watch for spoilage.
Tips
If you wish, pulverize old-fashion oats in your food processor to make oat flour. Just don't use the sugary instant oatmeal.

Use the food processor (no need to rinse out after processing oats) to finely chop your carrots. I forgot to buy a "big" carrot for grating and all I had was baby snack carrots on hand. 2-1/2 ounces made 1/2 cup of finely chopped carrots.

I found it was easy to roll the dough out on a brown rice floured surface instead of using parchment paper. Don't use regular flour otherwise the treats will not be gluten-free.
When Caro Lamont, former psychologist turned pet therapist makes a house call to help Kevin Blackstone with his two misbehaving German Shepherd dogs, she expects frantic dogs, she expects a frantic dog owner, she even expects frantic neighbors. What she doesn't expect is that two hours later the police will find Kevin dead, his dogs impounded; and that as the last person to see Kevin alive (well, except for the killer) she is suddenly a person of interest, at least according to Homicide Detective Judd Malone.