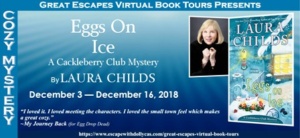 I am excited to be participating in the Great Escapes Virtual Book tour for EGGS ON ICE, the eighth book in the Cackleberry Club Mysteries by Laura Childs! This newest release brings A Christmas Carol to life on the pages. Protagonist, Suzanne, and her best friend, Toni, volunteer behind the scenes for the community production. They get caught up investigating when Scrooge is murdered by the Ghost of Christmas Future right in front of their eyes during dress rehearsal. I thought it was a very unique and clever setup for the murder and added a certain mystic to the scene. It just so happens that Scrooge is played by the town's miserly scrooge and as they investigate, find even more people who weren't all that unhappy with his death. I enjoyed the imagery and colorful descriptions the author provides in introducing the characters, which accurately captures their personalities. It makes the people in the story memorable.
The interaction between Suzanne and her best friend, Toni, provides great interaction and opportunities for one-liners which had me chuckling. I found it heartwarming that Suzanne not only volunteers for various community projects, but also takes in rescue horses to foster until she finds people to give them forever homes. Her caring personality is exhibited over and over again, even when having to deal with Toni's trying ex-husband, who is short a brick or two but is arrogant enough to think he's got the full stack.
I also appreciate that Ms. Childs starts her books off quickly with a crime, which moves the story along instead of dragging down the pace with too much backstory and set up. Even if you haven't read any previous books in this series, this is easily read as a standalone. While there isn't a ton of action in the investigation (Suzanne has a business to run and she devotes herself to it) there is a heart-pounding conclusion to wrap the story up, and had me sitting on the edge of my seat.
Suzanne owns the Cackleberry Club Café and serves so many delicious dishes. She also provides catering on occasion and one of her clients requests she make Church Basement Funeral Bars for the victim's wake. Layers of graham cracker crumbs, coconut, dates, cherries, pineapple, and pecans mix up in a jiffy and create a sweet, chewy treat! They also received very high praise from my taste testers… several times, which I think was a hint. I will definitely make these again… they're perfect for any gathering be it fun or a somber event or just to spoil the special people in my life!
Amazon Synopsis
Some say that casting crusty attorney Allen Sharpe as Scrooge in the Kindred Players production of "A Christmas Carol" is just playing to type. He's not the most beloved man in town. In fact, you'd have a dickens of a time finding someone who liked him. Still it's a shock when the Ghost of Christmas Past stabs him during the first rehearsal. Suzanne, co-owner of the Cackleberry Club café, Kindred's favorite combination diner, craft store and bookshop, chases the murderer out of the building but loses him in the alley.
As the days pass the list of suspects grows longer. Is it the disgruntled partner? The former secretary whom Sharpe sexually harrassed? Or is it fellow owner of the Cackleberry Club, Toni's almost ex-husband, Junior? The women of the Cackleberry Club are determined to find the killer before he can add another victim to his Christmas list.

A special thanks to Laura Childs for providing TWO hardcover copies of EGGS ON ICE for two lucky winners! Contest ends December 16, 2018 at 11:59 pm and is limited to U.S. residents. Please use the Rafflecopter box located below the recipe to enter. The contest is administered by Great Escapes Virtual Book Tours and the winner will be announced on this page as well as notified by email (so check your spam folder!)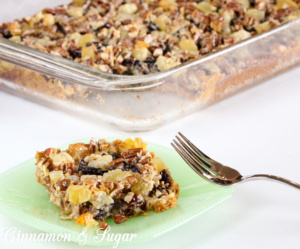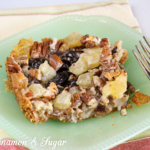 Church Basement Funeral Bars
Ingredients
1/3

cup

melted butter

1-1/2

cups

crushed graham crackers

1

cup

coconut flakes

1

cup

dates, chopped

1

cup

candied cherries, chopped

1

cup

candied pineapple, chopped

1

cup

pecans

1

can

sweetened condensed milk
Instructions
Preheat oven to 325 degrees (F).

In a bowl, combine melted butter with graham cracker crumbs. Pat crumb mixture into a 9" x 13" pan.

Press each ingredient, in a single layer, on top of the crumbs, starting with the coconut flakes, then adding the dates, cherries, pineapple, and pecans.

Cover the entire dessert with the sweetened condensed milk.

Bake for 20 minutes. Cool completely and cut into 15 to 18 bars.
Cinnamon & Sugar's Note
My family is not a fan of candied fruit so I substituted dried cherries and dried pineapple. The candied cherries would make the dish more festive looking though.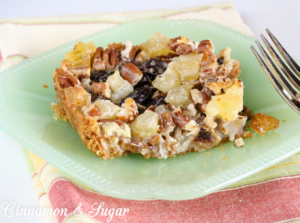 Pin to Pinterest: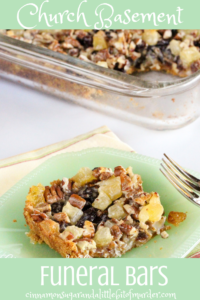 If you receive my blog post via email you will need to visit my website to view the video.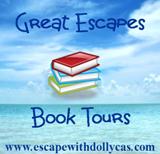 TOUR PARTICIPANTS
December 3 – Books a Plenty Book Reviews – REVIEW
December 3 – StoreyBook Reviews – GUEST POST
December 3 – The Power of Words – REVIEW
December 4 – Valerie's Musings – REVIEW
December 4 – Escape With Dollycas Into A Good Book – REVIEW
December 5 – Carla Loves To Read – REVIEW
December 5 – Mallory Heart's Cozies – REVIEW
December 6 – A Wytch's Book Review Blog – REVIEW
December 6 – Devilishly Delicious Book Reviews – SPOTLIGHT
December 7 – Cinnamon, Sugar and a Little Bit of Murder – REVIEW
December 7 – MJB Reviews – SPOTLIGHT
December 8 – The Pulp and Mystery Shelf – SPOTLIGHT|
December 8 – The Avid Reader – REVIEW
December 9 – Babs Book Bistro – SPOTLIGHT
December 10 – Community Bookstop – REVIEW
December 10 – My Journey Back – REVIEW
December 11 – Socrates' Book Reviews – SPOTLIGHT
December 11 – A Holland Reads – REVIEW
December 12 – The Cozy Pages – REVIEW
December 12 – Brooke Blogs – GUEST POST
December 13 – Ruff Drafts – SPOTLIGHT
December 13 – Cozy Up With Kathy – REVIEW
December 14 – Celticlady's Reviews – SPOTLIGHT
December 14 – A Chick Who Reads – REVIEW
December 15 – Paranormal and Romantic Suspense Reviews – SPOTLIGHT
December 15 – Laura's Interests – REVIEW
December 16 – Melina's Book Blog – REVIEW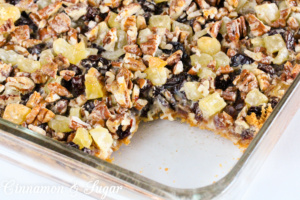 I was provided an advance copy via Netgalley with the hopes I would review.